Choose the perfect holiday letting
Save up to 75%
Best holiday rental deals in the Algarve
57,077 unique accommodation options from 66 different providers, including Casamundo and Booking.com, are available in Algarve. Our search engine instantly evaluates all of the holiday rentals , allowing you to save up to 75%.
Recommended holiday lettings in the Algarve
Rent a holiday home, apartment or cottage in the Algarve from just £35 per night
Holiday rentals with wifi
Holiday lettings and apartments with air conditioning
Best holiday homes with a patio or terrace
Popular holiday rental amenities in the Algarve
The above selection of filters can help you find the ideal holiday rental in Algarve. Algarve is the right destination to book a holiday rental if you need internet access during your holidays or you want to tune out with some TV time, as the most common features are internet and TVs. Fewer holiday homes in Algarve are available if you're looking for a pet-friendly rental or you love sweating the stress away in saunas , as pets allowed and saunas are not very popular features in Algarve.
Price and Availability Index for Algarve
Holiday Letting Price Information in the Algarve
The price graph will give you the nightly price average for the upcoming months. Holiday letting prices are the highest in July (16/07 - 23/07). In February (19/02 - 26/02), prices will hit an average low of £85 per night.
Holiday Home Availability Information in the Algarve
Have a look at the above graph to see the availability of holiday rentals in the Algarve. It is harder to find accommodation during the week of January (21/01 - 28/01), as 74% of the rentals are booked. It will be easy to find a holiday home that suits you in one week in October (08/10 - 15/10), when 81 of the rentals are still available.
The Weather in the Algarve
7-Day Weather Forecast in the Algarve
Accommodation options for your holiday in the Algarve
Users who are looking for apartment rentals in Algarve have plenty of alternatives, as this is the most prevalent holiday accommodation type there. The average nightly cost of apartment rentals there is £115, and their size, on average, is 83 m². Furthermore, these holiday properties are ideal for medium-sized groups and families, as most can accommodate 5 guests. If you would like to rent something else, you can find many other offers, such as house rentals, which are another popular type of property in Algarve. House rentals in Algarve are 179 m² on average, with an average price of £260 per night.
Explore Portugal's southernmost region with a holiday villa in the Algarve
Booking an Algarve holiday home is the perfect way to explore the 200km of pristine beaches along Portugal's Atlantic coast. There's a huge range of accommodation options available; from tranquil getaways to cosmopolitan city breaks, there really is something for everybody.
Faro is the capital of the region, and the access point for most international visitors. Many use the historic town as a base to explore the more relaxed enclaves, but for those who want to escape the bustle completely, there are plenty of Algarve holiday homes and secluded villas located away from the city.
If you want a little activity then explore one of the Algarve's 30+ hiking trails and take in the breathtaking views. Food and drink are an integral part of Portuguese life - eat and drink your way down this stunning coastline and enjoy exploring southern Europe's hottest destination.
Getting to the Algarve
Faro airport is the gateway to the region. There are plenty of international flights every day, although in the winter reduced schedules are in operation. To get to your Algarve holiday home, you can either hire a car or take one of the regular bus services.
If you're flying into Lisbon, the country's largest airport, you can easily travel to the Algarve by train or car. The journey is beautifully scenic and takes a little under three hours.
Where to find the best food in the Algarve?
Eat your way along the Algarve
Seafood is famous throughout Portugal and this is especially the case in the Algarve. Almost every seafood you can imagine will be available, fresh from the ocean. Meat is also a staple of the Portuguese diet and the cured sausages are a must try.
Pastéis de Nata are a classic dessert in the Algarve; a pastry filled with a rich egg cream and fragrant spices. Wine should also definitely be on the agenda when you book your Algarve holiday home. Red, white and green wines - yes, green - are all popular here, and of course, you should indulge in a small glass of port with your dessert.
What is the weather like in the Algarve?
Weather in the Algarve: eternal sun
Located just north of Africa on the Atlantic Ocean, the Algarve basks in warm temperatures all year round. In the summer you can expect the temperature to climb into the 30s, while winter temperatures are still temperate and hover around the mid-teens.
Rain is practically unheard of in the summer, and sea temperatures range between 14°C in January and 20°C in August.
What are the top sights in the Algarve?
The Algarve and its sights
The Algarve is primarily considered a beach destination, but there are plenty of other activities on offer when you book your Algarve holiday villa. Lagos, one of the more popular resorts, features a historic old town, and you can still explore the ruins of the old city wall along with quaint boutiques and restaurants.
The Serra de Monchique is undoubtedly one of the best natural delights of this region. The dense, lush forest is located only 20km inland and makes the ideal day trip for a break from the beach.
Boat trips are a wonderful way to explore the Algarve's ragged coast and water sports such as sailing and windsurfing are easy to find in most resorts.
What are the best activities for families in the Algarve?
Family Holidays in the Algarve: Beaches, Forts and Shopping
For privacy, convenience and the option to self-cater, many families opt to stay in holiday villas. Choose from airy apartments, beach-front villas, and rustic farm houses, many of which even come with their own private pool - the kids may just feel like they've landed in paradise!
Choose a holiday villa with a pool and you'll hardly need to leave your rental accommodation to keep the kids happy. But leave the comfort of your holiday letting and you'll discover an array of breathtaking beaches. Lagos is a pretty town with a historic centre, while its exquisite beaches are perfect for children.
The city of Portimão has a charming old quarter, bustling harbour and several shopping areas. Take the kids to the amazing medieval Fort of Santa Catarina de Ribamar before discovering the wide, golden expanse and colossal rock formations of Três Irmãos beach.
To cool off, take the kids to one of the Algarve's many water parks. Splish and Splash is one of the best and has activities for visitors of all ages, while Aqualand is home to an array of water slides as well as other fun attractions.
Discover how local people lived in the past at the Parque da Mina, where there's a deactivated coal mine and small farm. Older kids will love Parque Adventura, with its high ropes and paintball, while horse riding, cycling and hiking opportunities abound throughout the region. Another sure-fire hit with kids is a dolphin spotting trip, off the Algarve's coast - catching sight of this amazing creature is an experience that's truly unforgettable.
What are the best nightlife spots in the Algarve?
Nightlife in the Algarve
The Algarve truly comes to life after dark. There are a multitude of bars and clubs here - you really will be spoilt for choice. Bar Havana, located in central Algarve, offers reasonably priced cocktails and food. It also offers a relaxed atmosphere and is the perfect choice for those seeking a family-friendly location. If you're looking for great music and cheap beer, there are plenty of great options along the city coastlines.
In the warmer months it's common to spend the evening relaxing with a cold drink on the terrace. If you want a quiet drink with the locals, beers will set you back around £1.95. Alternatively, pick up some food and wine from the local markets and relax back at your Algarve holiday villa with family and friends.
What are the must-see attractions in the Algarve?
Cultural highlights in the Algarve
Church of São Lourenço
Located in Almancil, this beautiful 18th-century church is considered an artistic treasure and is decorated with traditional blue and white tiles depicting São Lourenço's life.
Praia da Rocha
This lively resort area on the Atlantic coast in the Portimão municipality offers a range of exciting nightlife and dining, as well as an excellent beach.
Ponta da Piedade
"Mercy Point" offers stunning rock pillars and tunnels, naturally carved from the weathered cliffs. The contrast of the rocks to the turquoise waters makes for stunning scenery.
Zoomarine Algarve
Located in Albufeira, this marine park offers a family-friendly aquarium with dolphin and seal shows, along with a sandy beach featuring water slides and a wave pool.
Falesia Beach
Falesia Beach runs for 7 km from Albufeira to Vilamoura and is backed by a rocky cliff. Accessible via the Aldeia das Açoteias resort, the beach boasts restaurants and other amenities.
Frequently Asked Questions
How much does it cost to rent a holiday home in the Algarve?
On average, a Apartment rentals or House rentals in the Algarve costs £35 per night.
How many holiday homes are available to book in the Algarve?
There are currently 56,308 holiday homes in the Algarve to browse and book for your next trip.
What is the most popular holiday home amenity in the Algarve?
Travellers planning holidays to Algarve most often look for internet, TVs, and pools when it comes to accommodation amenities.
How many holiday homes are on offer in the Algarve?
With 56,308 holiday rentals available in the Algarve, you're sure to find the perfect accommodation for your visit.
What's the best time of year to travel to Algarve?
Sun lovers should visit Algarve in July and August to enjoy the warmest weather.
We list offers from thousands of providers, including: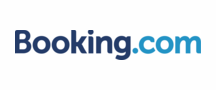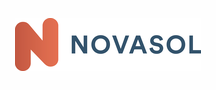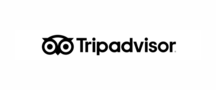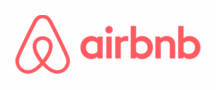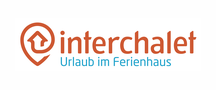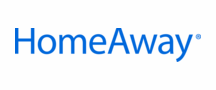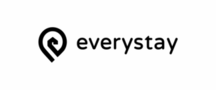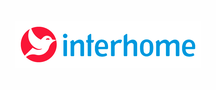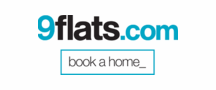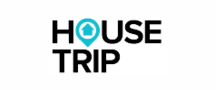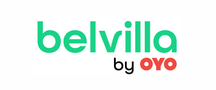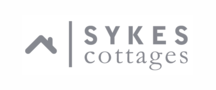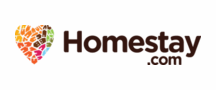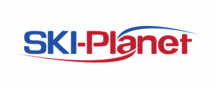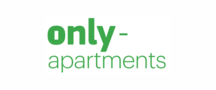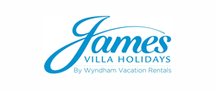 Find holiday inspiration for your next trip
Popular holiday destinations and places to visit in the Algarve