Choose the perfect holiday letting
Save up to 68%
Best holiday rental deals in Alicante
3,234 beautiful holiday rentals from 25 holiday letting websites, including Booking.com and Casamundo, can be booked in Alicante. By directly analysing these different offers, HomeToGo highlights the most economical offers and the most popular rentals in Alicante.
Recommended holiday lettings in Alicante
Rent a holiday home, apartment or cottage in Alicante from just £19 per night
Holiday rentals with wifi
Holiday lettings and apartments with air conditioning
Best holiday homes with a patio or terrace
Popular holiday rental amenities in Alicante
Properties can be filtered based on the amenities they offer. Above, you can see the total number of properties that include a specific feature in Alicante. Alicante is the ideal place to book a rental if you can't imagine a holiday without internet or you want to tune out with some TV time, as the most frequently offered amenities are internet and TVs. Three amenities that aren't common are fireplaces, hot tubs and saunas.
Price and Availability Index for Alicante
Holiday Letting Price Information in Alicante
We analysed holiday cottages, homes and apartments to display a price graph showing the average price per night in Alicante. Prices reach their peak during one week in July. The average price per night in a holiday letting in Alicante this week (23/07 - 30/07) is £133. Prices are more affordable in February (05/02 - 12/02).
Holiday Home Availability Information in Alicante
The graph shows the weekly availability rate in Alicante for the next twelve months. It is harder to find accommodation during the week of January (07/01 - 14/01), as 53% of the rentals are booked. Conversely, 86% of the lettings are still available during a week in September (17/09 - 24/09).
7-Day Weather Forecast in Alicante
Accommodation options for your holiday in Alicante
In Alicante, more than half of the accommodation types in Alicante are apartment rentals, which represent 51.1% of the properties on offer. These properties have an average size of 72 m² and cost, on average, £108 per night. Moreover, this type of property is usually ideal for medium-sized groups and families, since the majority of apartment rentals can host at least 5 people. You could also consider other accommodation types in Alicante. Hotel rooms are another popular type of accommodation in Alicante, with 1,170 properties to compare. Hotel rooms in Alicante are 35 m² on average, with prices averaging £121 per night.
Take a holiday letting in sunny and beautiful Alicante
With its many and varied styles, taking a holiday letting in Alicante is the perfect way to discover this region's long and diverse history.
What is the weather like in Alicante?
Weather/Climate
With sometimes extremely hot summers and mild to warm winters, Alicante is the ideal destination if you are looking for to get away from the cold and the wet. With small variations in temperature throughout the year, it is very popular as a destination in the winter months, where the average high regularly gets to over 20°C.
Generally, September and October are the wettest months, but even then the amount of rainfall only reaches around 1.5 inches for the whole month. If you're looking for sunshine, Alicante is the place to visit.
Where are the unique attractions in Alicante?
Excursion destinations in the area
This destination is of course best known for its coastline and the beaches in the region, known as the Costa Blanca. Major tourist centres, they attract millions of visitors each year to their stunning beaches, and it is still possible to find more secluded, hidden areas in this region.
What are the must-see attractions in Alicante?
Places of interest
Mount Bencantil
No matter where you are in Alicante you will manage to catch a glimpse of this mountain that overlooks the city. Known for its rock formations and pine trees, the mountain is well worth it for anyone willing to undertake the steep climb. Once you have reached the top you can visit the medieval fortress that is to be found there.
Port of Alicante
Situated in the heart of the city, this port is an ideal place for a walk on a sunny day. The port has plenty of cafes, bars and restaurants, where you can watch boats of all sizes, from small fishing vessels to huge commercial cruise liners.
Santa Barbara Castle
This castle is located at the top of Mount Bencantil and offers the best views of the city and the sea. With a lift to take you to the top of castle itself, a chance to visit this Moorish building is not to be missed.
Guadalest Valley
Just over an hour from Alicante, the Guadalest Valley is home to a village that has some of the most spectacular views in the region. Several ancient castles are located in the valley and tours are available as well as souvenir shops.
Basilica of Santa Maria
The oldest church in the city, at almost 600 years old, this church contains numerous works of art, dating to as far back as the 13th century. Open for visits only during services, it is an unforgettable experience if you do get the chance to visit.
Frequently Asked Questions
How much does it cost to rent a holiday home in Alicante?
The average nightly price for a holiday home in Alicante is £19.
How many holiday homes are available to book in Alicante?
There are currently 3,193 holiday homes in Alicante to browse and book for your next trip.
What is the most popular holiday home amenity in Alicante?
When booking a holiday home in Alicante, consider looking for accommodation with internet, TVs, or balconies/patios, which are the three most popular amenities for this destination.
How many holiday homes are on offer in Alicante?
Holidaymakers looking for accommodation in Alicante will be pleased to know that there are 3,193 options on offer, with prices starting from just £19 per night.
Am I allowed to bring my pet when staying in a Alicante holiday home?
Finding accommodation in Alicante for you and your dog is definitely possible, with 169 pet-friendly holiday homes available.
What's the best time of year to travel to Alicante?
July and August are the warmest months in Alicante, while July and June have the least rain.
We list offers from thousands of providers, including: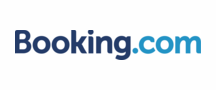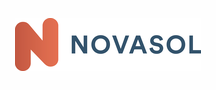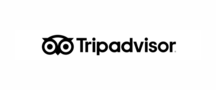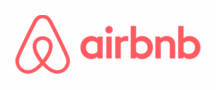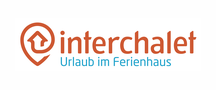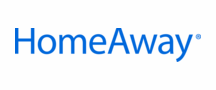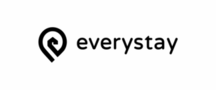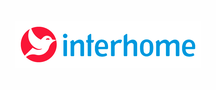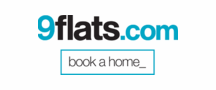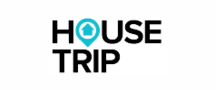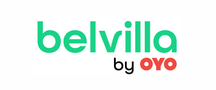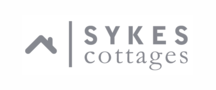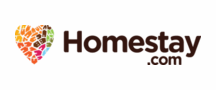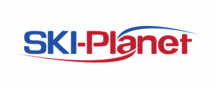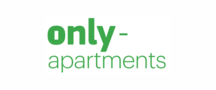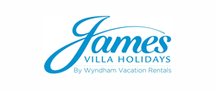 Top holiday destinations near Alicante
Find holiday inspiration for your next trip