Choose the perfect holiday letting
Save up to 71%
Best holiday rental deals in Amsterdam
Find a holiday home fitting your needs among the 10,476 unique properties from more than 26 providers in Amsterdam. By directly analysing these different offers, HomeToGo highlights the most economical offers as well as the most popular accommodation options in Amsterdam.
Recommended holiday lettings in Amsterdam
Rent a holiday home, apartment or cottage in Amsterdam from just £34 per night
Holiday rentals with wifi
Best holiday homes with a patio or terrace
Apartments and holiday lettings with a kitchen
Popular holiday rental amenities in Amsterdam
Rentals can be selected based on the amenities they offer. Just above, you will find the number of properties that offer a specific amenity in Amsterdam. You can easily find a holiday letting matching your needs in Amsterdam if you can't imagine a holiday without internet or you want to tune out with some TV time, as a lot of the rentals provide internet or TVs. Three features that aren't often available are fishing, hot tubs and fireplaces.
Price and Availability Index for Amsterdam
Holiday Letting Price Information in Amsterdam
We summarised price information data in the above graph to give you more insights into prices in Amsterdam. Prices reach their highest point in July, when prices are an average of £207 a night (30/07 - 06/08). Prices are more affordable in October (09/10 - 16/10).
Holiday Home Availability Information in Amsterdam
The graph shows the weekly availability rate in Amsterdam for the next twelve months. The busiest time to book a holiday letting in Amsterdam so far is in October (09/10 - 16/10), where only 51 rentals are available. Conversely, you will find the highest percentage of available offers in Amsterdam in January (01/01 - 08/01).
7-Day Weather Forecast in Amsterdam
Accommodation options for your holiday in Amsterdam
Holidaymakers searching for hotel rooms in Amsterdam will have a lot of options to choose from, as this is the most common accomodation type on offer there. The average cost of this particular type of accommodation is £243 per night, with an average size of 27 m². Furthermore, this specific type of property tends to be ideal for couples and small groups, as most of the hotel rooms can host at least 3 people. Apartment rentals are the second most common property type in Amsterdam. Apartment rentals have an average size of 60 m² in Amsterdam.
Find your perfect Amsterdam holiday apartment to enjoy the city at its best
Amsterdam, the 'Venice of the North', boasts an abundance of unique accommodation options for groups of travellers. The Dutch capital may be small in comparison to its European counterparts, but Amsterdam proves it's not all about size. Amsterdam holiday apartments are a great way to explore the vibrant city without relinquishing your home comforts. There's sure to be something to suit you, whether it's a spacious holiday apartment, house, or even houseboat.
Walk, or bike, the historical canal ring, eat a stroop waffle (syrup waffle) and marvel at the architecture of this beautifully quaint city. If history and culture are on your agenda then you can't do any better than Amsterdam. In the home of Rembrandt and Van Gogh, you can explore a wealth of attractions and museums from your Amsterdam holiday accommodation.
What is the weather like in Amsterdam?
Whatever the weather: Enjoy Amsterdam in every season
There are few cities which suit the diverse seasons as well as this one, making Amsterdam holiday homes a perfect choice at any time of the year. The city has a typical northern European climate, though its location close to the North Sea often brings strong winds. Winter is cold and snow regularly falls in the early months of the year, while summer is warm with temperatures hovering around the mid-twenties.
Amsterdam holiday apartments offer plenty of fun attractions regardless of the time of year. Summer is naturally a time for outdoor activities, and taking to the canals in a boat is a must. Winter offers idyllic Christmas markets and, if you're lucky, ice skating on the frozen canals.
What are the top sights in Amsterdam?
Amsterdam sights and attractions: A windmill in old Amsterdam
No visit to the Netherlands would be complete without a windmill, and the most centrally located one just happens to have been converted into a brewery. The Brouwerij 't IJ in the leafy Plantage district serves up stunning craft beers daily from mid-afternoon, and there's a selection of bar snacks to soak up the beer. Tours are also available here.
Dam Square is home to the royal palace, though the royal family actually lives elsewhere. The palace can be visited when it isn't in use for state events.
Other notable attractions include the NEMO science museum, the weekend Jordaan market and the city's primary outdoor space, Vondel Park. Amsterdam holiday apartments also offer the perfect opportunity to take to the water. Either hop on a tour, or rent your own boat for the day and explore the historic waterways at your leisure.
What are the best places to discover the arts and culture of Amsterdam?
Art and culture in Amsterdam: Something for everyone
Amsterdam holiday apartments are perfect for those seeking art and culture. There are several museums which are traditional in both curation and content; the Rijksmuseum, the Amsterdam Museum and the Tropen Museum are some of the most notable. For lovers of contemporary art, the Stedelijk, located in Museum Square, is a recent addition to the scene. And of course, no visit to Amsterdam would be complete without a visit to the Van Gogh Museum to marvel at some of Vincent's most famous works.
Amsterdam has a rich Jewish history. The Jewish Museum close to Waterlooplein documents the account of this often marginalised demographic and provides an informative backdrop to a visit to the famous Anne Frank House.
What are the best activities for families in Amsterdam?
Holidays in Amsterdam With Kids
Amsterdam has countless attractions for an unforgettable family holiday. Its famous canal system is not to be missed, and the best way to experience it is with a boat tour. Such tours pass interesting sights such as the A'DAM Tower and various bridges. One unique excursion is the Pancake Boat, an unforgettable cruise that takes you around the city as you enjoy some sumptuous pancakes.
Set aside a couple of days to explore some of this enchanting city's exceptional museums. Visitors of all ages consistently list the Anne Frank House, hiding place of the famous teenage diarist, at the top of the city's attractions. Other museums your family will love are the NEMO Science Museum, with its interactive exhibits, and the Rijksmuseum housing various Dutch masterpiece paintings.
To get around Amsterdam in a way that's fun for the kids, rent a bakfiet, or freight bicycle, and take to the cycle lanes connecting the city. Ride to Vondelpark's expansive greenery. Enjoy a cup of coffee as you watch your children play on the grass or in the playground areas. If your child loves cooking, Kinderkookcafe, in Vondelpark itself, lets children practice their cooking skills in a series of hands-on activities.
If you're looking for a laid-back encounter, visit the ARTIS Amsterdam Royal Zoo's butterfly pavilion to be enchanted by some of its fluttering residents. There are also also numerous pet zoos around the city. Your child will meet all sorts of animals at these locations, including rabbits, pigs, and chickens.
For a unique kind of performance, take your kids to Koos Kneus Puppet Theatre for some traditional puppet shows. Combine this humourous experience with a picnic in the lush Oosterpark nearby. This park has a large pond and a kids' wading pool.
Accommodation for large groups in Amsterdam
Visiting Amsterdam with a large group of friends or family? Our selection of accommodation options will suit a range of budgets, group sizes, and location preferences.
House Boats: Float atop Amsterdam's labyrinthine waterways in a suprisingly spacious and distinctive holiday rental. This is perfect for travellers hunting for a holiday home to remember.
Hostels: Hostels are an affordable option for large groups of travellers looking for fun in the City of Cycles. Many are centrally located, making them a convenient option for hitting the city's famous hotspots.
Holiday Apartments: From budget-friendly to luxurious living options, see how Amsterdam locals live with a holiday apartment in the heart of this charming canal city. Feel right at home with all the conveniences you need.
What are the best nightlife spots in Amsterdam?
Nightlife in Amsterdam: What happens after dark
Amsterdam has a diverse nightlife scene. Clubs such as Paradiso, Melkweg and Air are frequented by locals and visitors alike. However, that's only half the story. The city is home to hundreds of bars and cafes which are populated with couples and groups of friends in the evenings. Jordaan and De Pijp are known for having a more sophisticated flair, while the many bars peppering Spuistraat offer a more alternative vibe.
What are the must-see attractions in Amsterdam?
Markets, museums and more in Amsterdam
Anne Frank House
The former house of Anne Frank and her family is a sober yet informative reminder of the past. Interactive, moving and immersive, this museum is a must on any visit to Amsterdam.
Van Gogh Museum
This excellently curated and accessible museum celebrates the life and work of the famous, at times infamous, Dutch artist. You'll find it on Museum Square.
Vondelpark
The principal outdoor space in central Amsterdam, Vondelpark is the ideal spot for relaxing and whiling away the afternoon like the locals. Pack a picnic and find a spot in the sun.
The Jordaan
This eclectic Amsterdam district is home to hip cafés, high-end restaurants and quirky boutiques. The jewel in its crown, however, is the weekend farmers' market, featuring an abundance of local produce.
Dutch National Opera & Ballet
This modern and innovative performance venue hosts a variety of shows, from classical plays to contemporary dance works. Booking is advised.
HomeToGo lets you search and compare holiday rentals from over 2,000 providers, including Airbnb, Booking.com and more. With everything from single Airbnb rooms to spacious holiday apartments, you're sure to find the perfect accommodation for your trip to Amsterdam.
Frequently Asked Questions
How much does it cost to rent a holiday home in Amsterdam?
The average nightly price for a holiday home in Amsterdam is £34.
How many holiday homes are available to book in Amsterdam?
There are currently 10,271 holiday homes in Amsterdam to browse and book for your next trip.
What is the most popular holiday home amenity in Amsterdam?
When booking a holiday home in Amsterdam, consider looking for accommodation with internet, TVs, or cots, which are the three most popular amenities for this destination.
How many holiday homes are on offer in Amsterdam?
Holidaymakers looking for accommodation in Amsterdam will be pleased to know that there are 10,271 options on offer, with prices starting from just £34 per night.
Am I allowed to bring my pet when staying in a Amsterdam holiday home?
Yes, there are 482 holiday homes in Amsterdam that allow pets, with an average price of £223 per night.
What's the best time of year to travel to Amsterdam?
July and August are the warmest months in Amsterdam, while May and February have the least rain.
We list offers from thousands of providers, including: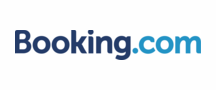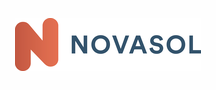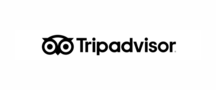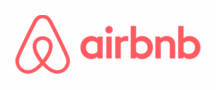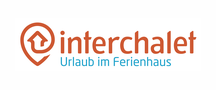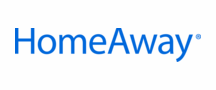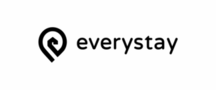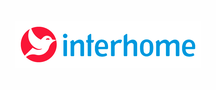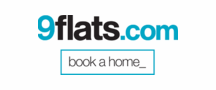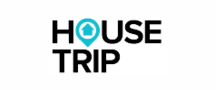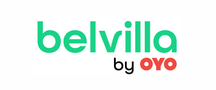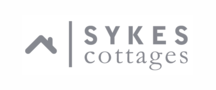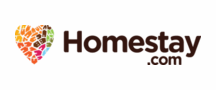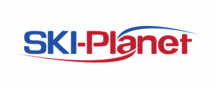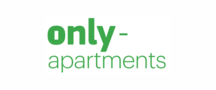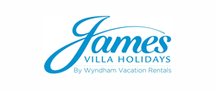 Top holiday destinations near Amsterdam
Find holiday inspiration for your next trip