Choose the perfect holiday letting
Save up to 66%
Best holiday rental deals on Anglesey
Book a dreamlike rental from £49 per night by searching through the 4,344 options available in Isle of Anglesey. HomeToGo instantly features the best offers by comparing the listed holiday rentals.
Recommended holiday lettings on Anglesey
Rent a holiday home, apartment or cottage on Anglesey from just £43 per night
Holiday rentals with wifi
Holiday homes and cottages with a garden
Holiday cottages, homes & apartments with sauna
Popular holiday rental amenities on Anglesey
Choose a filter above to look for accommodation matching your needs among all of the properties in Isle of Anglesey. In Isle of Anglesey, 1,803 properties provide internet. So, if you can't imagine a holiday without internet, use the internet filter to see this type of accommodation. It is also possible to search for a holiday rental if you enjoy soaking in the hot tub , as 52 of the listed offers there include hot tubs.
Price and Availability Index for Anglesey
Holiday Letting Price Information on Anglesey
The graph shows the average rental prices for the next twelve months on Anglesey. on Anglesey, prices rise to around £501 (24/12 - 31/12). Isle of Anglesey is cheaper during one week in November (12/11 - 19/11), when prices are on average £101 a night.
Holiday Home Availability Information on Anglesey
This graph shows the holiday letting availability rate for the next twelve months. The week with the lowest percentage of available properties is in February (12/02 - 19/02). The week with the most available holiday lettings is in November (19/11 - 26/11), with 89 of the holiday rentals available.
7-Day Weather Forecast on Anglesey
Accommodation options for your holiday on Anglesey
Users who are searching for house rentals in Isle of Anglesey will have many choices, as this is the most common holiday accommodation type there. The average cost of this particular type of accommodation is £238 a night, with an average size of 155 m². Moreover, this category of residence tends to be great for medium-sized groups and families, since most of the house rentals are able to welcome at least 6 people. You might also like to consider other accommodation options in Isle of Anglesey. For example, hotel rooms are another common property type in Isle of Anglesey, with 456 properties to compare. Our analysis reveals that the average cost of hotel rooms is £121 per night for an area of 20 m².
Explore nature and beautiful ocean views from your Anglesey holiday letting
Located off Wales's north-west coast, the gorgeous Isle of Anglesey is one of the largest islands in the British Isles and the Irish Sea. The island is characterised by numerous ancient monuments, picture-perfect beaches, and unparalleled natural beauty. A holiday cottage on the Isle of Anglesey makes for an ideal base to explore the unspoilt coastline and stunning landscapes this island has to offer.
Anglesey holiday lettings offer cultural treasures and thrilling outdoor adventures on the coast, like diving down to discover shipwrecks. Self catering holidays in Anglesey couldn't be more enjoyable, with so many delicious local products on hand and options for accommodation.
Where to find the best food on Anglesey?
What to eat in Anglesey
Anglesey is brimming with quality local produce and the freshest of seafood, so it's no wonder that the island is a food lover's paradise. Why not pick up some ingredients from local farmer's market and try your hand at making any of the below in your holiday cottage kitchen?
Bara Brith This popular local speciality is made with yeast bread and mixed dry fruits. The bread is served fresh out of the oven and is traditionally enriched with mixed spices and dried fruits. Bara brith can also be prepared using self-raising flour without yeast.
Lobscouse This tasty traditional stew recipe originates from the Norwegian Vikings and is made using beef or lamb. Other ingredients include onions, carrots, meat stock, and potatoes.
Welsh Rarebit This cheese on toast dish is another classic made with melted cheese and a variety of other ingredients including butter, flour, mustard, and cayenne pepper. The dish is served hot with slices of toasted bread.
Cawl Another traditional stew, this is one of the most popular dishes on the island and consists of lamb or beef, potatoes, swedes, leeks, and other seasonal vegetables. The dish is traditionally made the day before it will be served.
Welsh Cake Also known as 'Bakestones', this delicious Welsh teatime treat is traditionally prepared on a cast-iron griddle. They are made from eggs, milk, flour, butter, and various spices including nutmeg and cinnamon. Welsh cake is served hot or cold with a generous sprinkle of caster sugar.
What are the best places to discover the arts and culture of Isle of Anglesey?
What to see on Anglesey: castles and mansions
Beaumaris Castle is mediaeval architecture at its best. The immaculately executed 13th c. building boasts an ingenious double-wall that strengthens its fortification.
It was the product of Edward I's extensive building programme in North Wales. However, King Edward was soon distracted by his attempt to invade Scotland, and he abandoned the castle's construction before it was complete. Nevertheless, it remains a monument to King Edward's power, and a gateway to a fascinating period of Welsh history.
The National Trust Plas Newydd Country House and Gardens overlooks Snowdonia. The mansion is set on the Menai Strait, and was redesigned in the 18th c. by James Wyatt. In the 1930s, the interior was redecorated with an impressive Rex Whistler mural.
The Plas Newydd also houses the Military Museum, which charts the Battle of Waterloo and is surrounded by a remarkable rhododendron garden and arboretum.
What are the best activities for families on Anglesey?
Anglesey with children: marine marvels
Explore one of the United Kingdom's most spectacular natural areas. Diving in Anglesey will let you discover underwater shipwrecks now filled with marine life.
You can also head off for a hike in the Anglesey Area of Outstanding Natural Beauty with your family. The majority of the island's coastline is included in the protected area, which is considered one of the most diverse and beautiful in the British Isles. Benllech and Newborough Beaches are perfect spots for picnics and paddling.
Children are wowed by the marine wildlife at Anglesey Sea Zoo. Wales' largest aquarium is a state of the art facility where you can learn about more than 150 species, along with marine biology and conservationism. There's so much to do: check out the Lobster Hatchery, the Seahorse Nursery, and Octojump bouncy castle.
Where are the unique attractions on Anglesey?
Lookout points and secret gardens
Why not hike to the historic South Stack Lighthouse? It was built in 1809 on a small island, and is accessible via a great number of steps which form a cliff path. In the lighthouse proper, you can tour the engine room and climb to the observation deck for dazzling panoramic views of the coastline. Look out for coastal bird varieties like guillemots, razorbills, and bright beaked puffins.
Alternatively, discover the splendour of the Plas Cadnant Hidden Gardens. Impressive formal gardens and British woodlands filled with wild flowers are part of the attraction of these remarkable gardens. Look out for waterfalls, visit the valley garden, and from April to October, see the famous Welsh poppies bobbing in the breeze.
Holiday homes by the sea in Anglesey
Rent a beachfront cottage on the Isle of Anglesey so you can splash around or enjoy a range of recreational activities right outside your holiday rental.
Plenty of choice You'll find many amazing properties available throughout the Isle of Anglesey, so you can relax with all the comforts of home. Booking your own property means tailoring your holiday to you and your group's needs and preferences, giving you comfort and peace of mind on your well-deserved break.
Staying near the beach Holiday homes near the beach are well-equipped with modern amenities and are within easy reach of Anglesey's many places of interest including historic monuments, striking castles, and impressive museums.
Holiday homes near Trearddur Bay Nestled along the Trearddur Bay, these self-catering properties are great for friends, couples or families, offering spectacular views of Trearddur Bay beach and the surroundings. Enjoy a leisurely stroll along the main beach, exploring beautiful coves along the way. In the town, you'll find charming shops, restaurants, and cafes including the Black Seal, the Driftwood, and the Sea Shanty.
Cottages near Rhosneigr Located just short a short walk from the main beach, these holiday lettings are perfect for families and friends looking to unwind and relax after a day of adventures. The beach offers plenty of opportunities for exciting water sports including stand-up paddle boarding, surfing, kayaking, and more.
Frequently Asked Questions
How much does it cost to rent a holiday home on Anglesey?
The average nightly price for a holiday home on Anglesey is £43.
How many holiday homes are available to book on Anglesey?
November is the time of year with the highest amount of House rentals and Hotel rooms available on Anglesey, so you'll find plenty of great holiday deals during this month.
What is the most popular holiday home amenity on Anglesey?
Travellers planning holidays to Anglesey most often look for internet, TVs, and gardens when it comes to accommodation amenities.
How many holiday homes are on offer on Anglesey?
Holidaymakers looking for accommodation on Anglesey will be pleased to know that there are 4,302 options on offer, with prices starting from just £43 per night.
Am I allowed to bring my pet when staying in a Anglesey holiday home?
Yes, there are 519 holiday homes on Anglesey that allow pets, with an average price of £203 per night.
What's the best time of year to travel to Anglesey?
Sun lovers should visit Anglesey in July and August to enjoy the warmest weather.
We list offers from thousands of providers, including: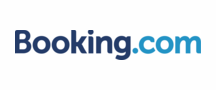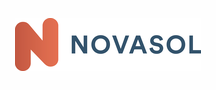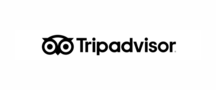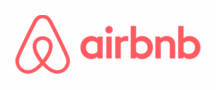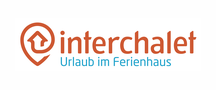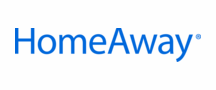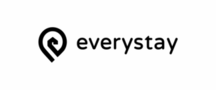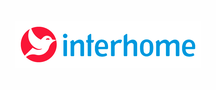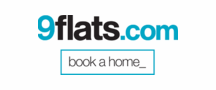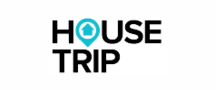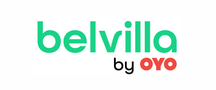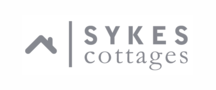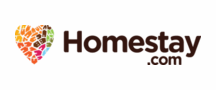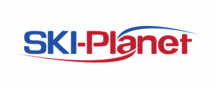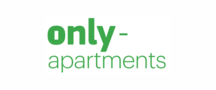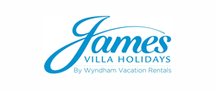 Find holiday inspiration for your next trip