Choose the perfect holiday letting
Save up to 80%
Best holiday rental deals in Athens
Recommended holiday lettings in Athens
Rent a holiday home, apartment or cottage in Athens from just £11 per night
Holiday rentals with wifi
Apartments and holiday lettings with a kitchen
Best holiday homes with a patio or terrace
Popular holiday rental amenities in Athens
Lettings can be filtered based on the amenities they offer. Just above, you will find the total number of lettings that include a specific feature in Athens. Athens is the ideal spot to look for a holiday rental if you can't imagine a holiday without internet or you want to tune out with some TV time, as the most common features are internet and TVs. Three amenities that aren't typical are fishing, saunas and barbecues.
Price and Availability Index for Athens
Holiday Letting Price Information in Athens
Holiday Home Availability Information in Athens
7-Day Weather Forecast in Athens
Accommodation options for your holiday in Athens
5,170 of the 11133 offers in Athens are apartment rentals. In other words, they make up more than half of the accommodation options in this destination (54.09%). The average nightly cost of apartment rentals in Athens is £95, and the median size is 65 m². Furthermore, this type of residence is usually the perfect choice for medium-sized groups and families, as most of the apartment rentals can accommodate groups of 5. Travellers interested in another type of accommodation can also find many hotel rooms, which are the other most popular type of accommodation in Athens. The average size of hotel rooms in Athens is 30 m² , and the average price is £147 a night.
Feel the history of Ancient Greece at a holiday apartment in amazing Athens
From your Mediterranean villa near the sea or your downtown Athens holiday apartment, you'll find rich historical relics that are known and treasured worldwide. Authentic, healthy Greek cuisine is on every corner, so don't be afraid to get adventurous!
What are the best places to discover the arts and culture of Athens?
Ancient times live on
Take some time to explore the Acropolis Museum. This treasure chest has so many items of historical value that you can spend hours admiring everything on display. Marble sculptures recovered from the site are eye-opening and detailed up-close.
Dig deeper at the National Archaeological Museum of Athens, which extends beyond the Acropolis to excavation areas nationwide. See skeletons, pure gold artefacts, wood carvings, pottery and statues you may recognize, such as the striking Artemision Bronze.
Where are the unique attractions in Athens?
New and old
Old Town Plaka has always been a gathering place, and nowadays it's loaded with colourful restaurants, shops, entertainment and people from all over the world. Grab a seat outside and snack on a juicy Greek salad or sweet, fruity crepe as you watch the world go by.
The most symbolic structure in a place that's full of them is the Parthenon. Set way up on a hill above town, the structure is lit up at night, giving it an even more ethereal appearance. Dating from 447 BC, this is the focal point of the Acropolis complex which was built for the Goddess Athena.
What are the best events and festivals in Athens?
Let the festivities begin!
Lent and Easter in Athens are both exciting times to visit, with special and traditional events occurring regularly. Clean Monday before Lent is celebrated with kites, so take this chance to pick up unique souvenirs! On Easter Sunday try fresh, spit-roasted lamb in Plaka.
Every spring/autumn season is highlighted by the Athens-Epidaurus Festival, which was started in 1955 to promote the arts. Take part in theatrical and musical shows across town, as well as those celebrating Greek and Athenian customs, culture and history.
Beachfront villas and villas with pools in Greece
The Greek islands have long been a favourite of travellers seeking its mix of beautiful weather and culture. Whatever your budget, you'll find an island villa that meets your holiday needs.
Ionian Islands Smaller Ionian islands such as Paxi, Ithaki, and Meganisi have many villas with local character. The Eleni Villa in Meganisi is a self-catering accommodation in a calm, tree-shrouded area. It sleeps six guests, and provides a relaxing pool and close proximity to the beach. You can also stay at Paxi's Villa Petra, located right on a cliffside, or the four-person capacity Lefki Villa Resorts on Ithaki, which provides iconic views of the Ionian beaches.
Poros Poros is known for its historic clock tower. Close to the town's summit sit seven different hideaways, situated inside old buildings. Sto Roloi rental villa sleeps three guests. Further upward, the terrace houses accommodate five visitors, offering breathtaking views of the shipping channel and boat traffic below. Limeri Villa provides a studio, fireplace, and relaxing outdoor pool for up to four guests. Further downslope is Anemone Villa, for up to four guests. It features antique décor, calming pastel colours, and a private swimming pool.
Apokoronas, Crete is a hilly region which offers travellers a unique landscape to explore. Villa Aloni, located in the village of Provarma, sleeps up to five guests and features an inviting swimming pool. Many properties feature amenities including reliable Wi-Fi, and are available for seasonal rent starting from March. Another advantage is Provarma's proximity to Hania's airport, making travelling convenient.
Frequently Asked Questions
How much does it cost to rent a holiday home in Athens?
On average, a Apartment rentals or Hotel rooms in Athens costs £11 per night.
How many holiday homes are available to book in Athens?
There are currently 14086 holiday homes in Athens to browse and book for your next trip.
What is the most popular holiday home amenity in Athens?
When booking a holiday home in Athens, consider looking for accommodation with internet, TVs, or cots, which are the three most popular amenities for this destination.
How many holiday homes are on offer in Athens?
With 14086 holiday rentals available in Athens, you're sure to find the perfect accommodation for your visit.
Am I allowed to bring my pet when staying in a Athens holiday home?
Finding accommodation in Athens for you and your dog is definitely possible, with 679 pet-friendly holiday homes available.
What's the best time of year to travel to Athens?
Book your Athens holiday in August or July to avoid a washout; these are the months with the least amount of rain.
We list offers from thousands of providers, including: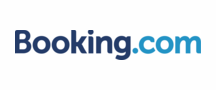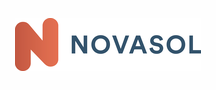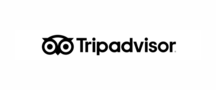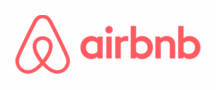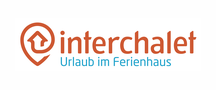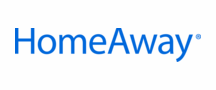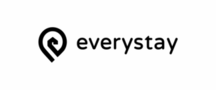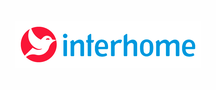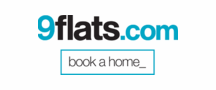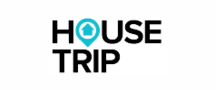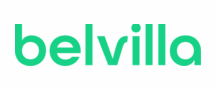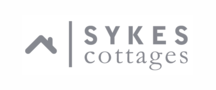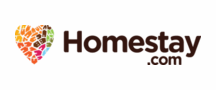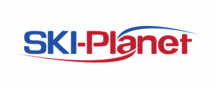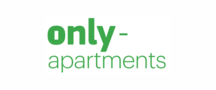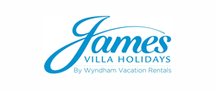 Top holiday destinations near Athens
Explore More Holiday Ideas