Choose the perfect holiday letting
Save up to 65%
Best holiday rental deals in Aviemore
Explore 724 holiday lettings featured in Aviemore and discover a great home for a relaxing holiday. With HomeToGo you can immediately search and compare the offers for each property from various providers to discover the best price and save up to 65%.
Recommended holiday lettings in Aviemore
Rent a holiday home, apartment or cottage in Aviemore from just £48 per night
Holiday rentals with wifi
Holiday homes and cottages with a garden
Apartments and holiday lettings with a kitchen
Popular holiday rental amenities in Aviemore
A few of the holiday rentals provide a pool, which makes Aviemore a great destination for holidaymakers looking to spend their holidays poolside. Hotel rooms with pools in Aviemore are a good choice for groups of 3 and usually cost around £247 per night. In Aviemore, all of the holiday lettings including a pool are situated close to the water.
7-Day Weather Forecast in Aviemore
Accommodation options for your holiday in Aviemore
In Aviemore, nearly a quarter of the accommodation options in Aviemore are house rentals, which represent 23.83% of the properties. The average size of house rentals in Aviemore is 105 m², with a median price of £204 a night. Moreover, these rentals are usually excellent for medium-sized groups and families, as that is the average number of holidaymakers that house rentals are able to host in Aviemore. If you would prefer something else, you can find alternative accommodation types, such as hotel rooms, which are the second most typical type of accommodation in Aviemore. Hotel rooms in Aviemore are 61 m² on average, with prices averaging £174 a night.
Feel at home in the Scottish Highlands with Aviemore holiday cottages and log cabins
Welcome to Aviemore, a picturesque town situated within the Cairngorms National Park in the Scottish Highlands. Here in this popular holiday destination you can enjoy a range of exciting activities, including hiking, biking and climbing in the summer and winter sports between November and February.
The town itself also has some fantastic offerings, including great restaurants and cosy pubs. Choose from Aviemore's traditional lodges, cosy log cabins or comfortable holiday cottages and discover this wonderful destination with your own peaceful holiday accommodation as a base.
How to get to Aviemore
There are a number of ways to get to Aviemore. If you are arriving by air, the nearest airport is Inverness International Airport. From the airport you can take public transport to your Aviemore holiday letting. Just take the bus from the airport to Inverness, and from there take the train to Edinburgh, which will pass through Aviemore. There are also train and bus routes to plenty of other cities in the United Kingdom, so getting there shouldn't be a problem.
You could also take a taxi or coach from the airport, or go by car, which will also give you more flexibility during your stay in your Aviemore holiday letting. If you are driving, Aviemore is situated just off the A9 motorway, which passes from the north to the south of Scotland.
Where to find the best food in Aviemore?
What to eat in Aviemore
Enjoy traditional or modern Scottish cuisine in one of Aviemore's lovely restaurants and cafés. After all your outdoor pursuits, you can indulge in some of the region's traditional dishes, which are loaded with hearty ingredients including rich meats and game, fresh vegetables, and delicious fish. The Winking Owl is one of the area's best restaurants, serving up classic Scottish fare and offering gorgeous mountain views.
If you're looking for more variety, Aviemore doesn't disappoint, with a range of international restaurants serving delicious food. And of course, booking your own self-catering Aviemore holiday accommodation means you also have the option to pick up some fresh local ingredients and whip up a delicious meal at home.
What are the top sights in Aviemore?
Aviemore's top sights
Aviemore is the best starting point to explore the scenic Cairngorms National Park and enjoy the beautiful nature of the Highlands. Renting one of the area's traditional cottages or log cabins will allow you to discover some amazing locations, including the fantastic Cairngorms mountain range, which includes five of the six highest mountains in the country. This region is famed for its picturesque beauty and rewards exploration. Hiking and mountain biking are great ways to see the area, or you can take the Cairngorm Mountain Railway, the highest railway in Britain.
In winter, you can do a spot of skiing or snowboarding, or simply enjoy the stunning views of the snowcapped mountains. Visit some of Scotland's famed Lochs, including the beautiful Loch Morlich and Loch an Eilein. Here, you will also find a ruined 15th-century castle, located on an island in the middle of the loch.
To get up close and personal with the wildlife of the mountains and tundra, the Highland Wildlife Park is the place to be. Here you can see a variety of animal species, including polar bears and wolves.
What are the best activities for families in Aviemore?
Family holidays in Aviemore
Children of all ages will love a visit to Aviemore. The Landmark Forest Adventure Park in nearby Carrbridge features a butterfly house and a red squirrel nature trail, as well as water coasters and a high rope trail for more adventurous visitors. Meanwhile, the Highland Folk Museum in Newtonmore takes visitors back in time, thanks to interactive displays and demonstrations of traditional crafts by costumed actors.
Energetic families might want to join a guided hike to the top of the Cairngorm Mountain itself, home to the highest post-box in the country and some of the most spectacular views in Scotland. Younger visitors may prefer the Highland Wildlife Park in Kincraig, which welcomed a newborn polar bear cub in 2017, or the Fun House in the centre of Aviemore, where they can enjoy the soft play centre and mini golf course, before the whole family has a meal at the 1950s-style American diner.
What are the best nightlife spots in Aviemore?
Traditional pubs in Aviemore
Aviemore is the perfect place to spend the day outside, but there are also great things to do when the sun sets. Head to some of the town's welcoming pubs for a local ale or unbeatable Scottish whiskey, and enjoy some live music. A great spot is the Old Bridge Inn, located on the banks of the River Spey.
If you'd like to learn more about Scotland's traditional drinking culture, visit the popular Cairngorm Brewery. Here, you can sample craft ales, learn about the brewing process on a fun tour, and take home some mementos.
After long days spent exploring you may also just want to kick back and relax. Booking your own Aviemore holiday letting means that you and your fellow travellers can relax and prepare for the next day's action.
Where are the unique attractions in Aviemore?
Winter sports in Aviemore
Winter is a popular time to stay at lodges in Aviemore, thanks to a wealth of winter sports facilities in the area. There are ski slopes to suit all abilities on Cairngorm Mountain, as well as at the nearby resorts of Lecht and Glenshee. Equipment is available to hire, and trained guides and teachers are on hand to make sure skiers and snowboarders of all ages enjoy their time on the Aviemore slopes.
The area around Aviemore is also ideally suited for cross-country skiing, or you can simply sit back and enjoy a dog-sled ride through the stunning winter scenery. Skiing conditions are not always ideal in Scotland, so it is well worth checking out the weather report before leaving the comfort of your Aviemore holiday cottage for the slopes.
What are the must-see attractions in Aviemore?
Discover Aviemore's lakes and mountains
Loch an Eilein
Resembling a glassy sheet of water, the loch reflects the surrounding Rothiemurchus Forest. A short hike will earn you views of a 13th-century castle on the island which gives the loch its name.
Loch Garten
This scenic Highland freshwater loch lies nestled amid pine trees. While here, visit the Osprey Centre and try to spot the eponymous large birds of prey in their natural habitats.
Cairngorm Mountain
Take the funicular up Cairngorm Mountain and take in views that reach as far as Ben Nevis, the highest mountain in Britain. In the winter, this is the ideal spot for skiing or snowboarding.
Glenmore Forest
Located inside the Cairngorms National Park, Glenmore Forest is home to the Scottish crossbill, crested tit and red deer.
Frequently Asked Questions
How much does it cost to rent a holiday home in Aviemore?
On average, a House rentals or Hotel rooms in Aviemore costs £48 per night.
How many holiday homes are available to book in Aviemore?
There are currently 688 holiday homes in Aviemore to browse and book for your next trip.
What is the most popular holiday home amenity in Aviemore?
Travellers planning holidays to Aviemore most often look for internet, TVs, and gardens when it comes to accommodation amenities.
How many holiday homes are on offer in Aviemore?
With 688 holiday rentals available in Aviemore, you're sure to find the perfect accommodation for your visit.
Am I allowed to bring my pet when staying in a Aviemore holiday home?
Yes, there are 63 holiday homes in Aviemore that allow pets, with an average price of £158 per night.
What's the best time of year to travel to Aviemore?
July and August are the warmest months in Aviemore, while April and May have the least rain.
We list offers from thousands of providers, including: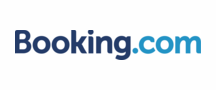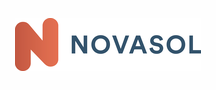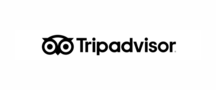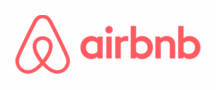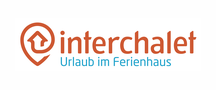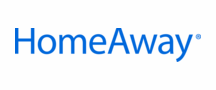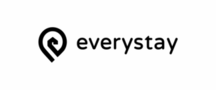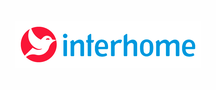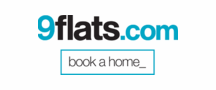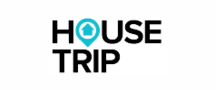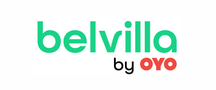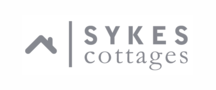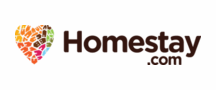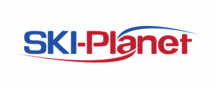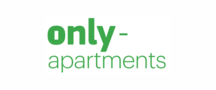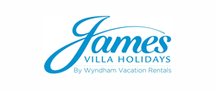 Top holiday destinations near Aviemore
What are the best areas and places to stay for holidays in Aviemore?
Find holiday inspiration for your next trip