Choose the perfect holiday letting
Save up to 71%
Best holiday rental deals in Barcelona
17,525 amazing holiday lettings from 39 different holiday letting websites, such as Casamundo or Booking.com, are currently available in Barcelona. HomeToGo instantly sorts all of these rentals so you can save up to 71%!
Recommended holiday lettings in Barcelona
Rent a holiday home, apartment or cottage in Barcelona from just £23 per night
Holiday rentals with wifi
Best holiday homes with a patio or terrace
Apartments and holiday lettings with a kitchen
Popular holiday rental amenities in Barcelona
Listed above are the most popular filters in Barcelona and the number of holiday rentals that provide the corresponding amenity. Barcelona is the right destination to book a rental if you can't imagine a holiday without internet or you want to tune out with some TV time, as the most common features are internet and TVs. You can even compare and find properties if you think grilling is essential for a great holiday (170 rentals include barbecues in Barcelona) or you like to end your days curled up by the fire (108 rentals with fireplaces).
Price and Availability Index for Barcelona
Holiday Letting Price Information in Barcelona
The graph shows average prices of holiday lettings in Barcelona for the next twelve months. The most expensive prices are in June (04/06 - 11/06). Prices reach an average of £305 per night. Prices decrease during one week of February (05/02 - 12/02), when average prices are £121.
Holiday Home Availability Information in Barcelona
The graph shows the weekly availability rate in Barcelona for the next twelve months. So far, the week with the least available rentals in Barcelona is in January (21/01 - 28/01). On the other hand, the week with the most available offers is in August (27/08 - 03/09).
7-Day Weather Forecast in Barcelona
Accommodation options for your holiday in Barcelona
Users who are hoping to find hotel rooms in Barcelona can find many alternatives, as this is the most prevalent accomodation type on offer there. Hotel rooms here have an average cost of £221 per night as well as an average size of 30 m². Moreover, if you're travelling in a group of 3, hotel rooms are most likely an excellent type of accommodation in Barcelona, since they are usually able to welcome 3 holidaymakers. If you would prefer to book an alternative property type, you may want to check apartment rentals, which are the second most common property type in Barcelona. Apartment rentals have an average size of 77 m² in Barcelona.
Barcelona Apartments: Make the most of Spain's cultural hotspot
A vibrant metropolis, Barcelona is the most populous city on the Mediterranean and the second largest in Spain. A visit here is an absolute must for those who are interested history, architecture and the arts. The city's endless array of museums, galleries, theatres and historical landmarks is sure to keep you busy. When it is time to slow down and enjoy the hot Catalan sun, there are also the wonderful beaches.
Choose from a range of outstanding Barcelona holiday accommodation, located throughout the city, and enjoy the privacy and comfort of your own apartment. After a long day spent sightseeing or lounging on the beach, Barcelona holiday homes are ideal, to unwind in peace and prepare for the next day's fun.
Where to find the best food in Barcelona?
Barcelona and its cuisine
Barcelona is a foodie's paradise, with numerous restaurants and cafés serving delicious Catalan cuisine, often in the form of tapas. Catalan dishes are full of fresh, locally-sourced ingredients and can be ordered in traditional eateries and modern restaurants across the city. Head to Quimet for some delectable tapas and excellent wines, all served in a cosy yet lively setting. Beer enthusiasts should try El Vaso de Oro, where a wide selection of high quality beers are complemented by traditional and hearty dishes, including patatas bravas and meatballs with cuttlefish.
One of the benefits of a Barcelona holiday letting is that you can also cook at home. Visit the beautiful La Boqueria Market and pick up an assortment of fresh and colourful ingredients before trying your hand at creating fine Catalan cuisine.
Of course, being a truly cosmopolitan city, Barcelona has a wide range of international restaurants, from Moroccan to Italian, French to Thai. As Barcelona is next to the sea, you can also find plenty of extremely fresh seafood in the city.
What are the top sights in Barcelona?
Barcelona and its sights
When it comes to impressive landmarks, Barcelona is world renowned. Immerse yourself in its history and culture when you visit locations such as the city's Gothic Quarter, also known as Barri Gòtic, This Roman and Medieval centre of the original Barcelona today finds itself in the core of the modern city. Within its maze of narrow streets, you can find the Santa Eulàlia Cathedral, also known as Barcelona Cathedral. This colossal piece of Gothic architecture stands at a whopping 90 m.
Park Güell is also well worth a visit. Made up of gardens and striking buildings, it was designed by Antoni Gaudí and offers outstanding views across Barcelona. Gaudí's work is also displayed in Barcelona's city centre, in the form of Casa Batlló. This world-famous building was designed in 1904 and is regarded as one of Gaudí's masterpieces.
Head to the city's exciting Tibidabo Amusement Park for fun rides and more great views of the city. Whatever you decide to do in the city, choosing from a range of Barcelona holiday lettings gives you a comfortable place to call home.
What are the best places to discover the arts and culture of Barcelona?
Barcelona's art and culture
Barcelona is a haven of culture, with numerous art galleries and museums. Visit the Museu Nacional d'Art de Catalunya to learn about Catalan art and design. This large gallery is housed in the Palau Nacional, or National Palace, which is a grand building constructed in the late 1920s. Another great gallery is the Picasso Museum, which displays one of the most extensive collections of pieces by the famed Spanish artist. In fact, here you can admire an amazing 4,251 of his works.
If you wish to have a night out at the theatre, the beautiful Lliure Theatre is a great option and is considered to be the most prestigious theatre in Catalonia. The National Theatre of Catalonia is housed in a more modern but equally impressive building and encompasses three theatre spaces.
With Barcelona holiday lettings, you can get the most out of your visit, knowing that you have a good base to return to after exciting days spent exploring this wonderful city. Indeed, Barcelona holiday homes provide comfort and privacy, so that your stay is relaxing and stress-free.
What are the must-see attractions in Barcelona?
Unique sights of Barcelona
Basilica of the Sagrada Familia
An iconic feature of Barcelona's skyline, the Basilica was designed by Spanish architect Antoni Gaudí, who worked on it up until his death in 1926.
Gothic Quarter
Nestled in the heart of the city, the Gothic Quarter is a charming labyrinth of narrow streets. The area is home to historic buildings, Roman ruins and quaint squares.
Camp Nou
Camp Nou is a football stadium and has been home to FC Barcelona since 1957. It is the largest stadium in Spain and Europe and is also the third largest in the world.
Park Guell
Another of architect Antoni Gaudí's designs, Park Guell sits on Carmel Hill overlooking Barcelona. The park, opened to the public in 1926, is a treasure trove of gardens and signature Gaudí design touches.
Casa Batlló
Casa Batlló is located in the Eixample neighbourhood. One of Antoni Gaudí's masterpieces, the building has an organic quality with a number of fascinating quirks.
Frequently Asked Questions
How much does it cost to rent a holiday home in Barcelona?
The average nightly price for a holiday home in Barcelona is £23.
How many holiday homes are available to book in Barcelona?
August is the time of year with the highest amount of Hotel rooms and Apartment rentals available in Barcelona, so you'll find plenty of great holiday deals during this month.
What is the most popular holiday home amenity in Barcelona?
When booking a holiday home in Barcelona, consider looking for accommodation with internet, TVs, or cots, which are the three most popular amenities for this destination.
How many holiday homes are on offer in Barcelona?
With 17,055 holiday rentals available in Barcelona, you're sure to find the perfect accommodation for your visit.
Am I allowed to bring my pet when staying in a Barcelona holiday home?
Dogs are welcome in Barcelona, which is home to 1,239 pet-friendly holiday homes.
What's the best time of year to travel to Barcelona?
Book your Barcelona holiday in December or January to avoid a washout; these are the months with the least amount of rain.
We list offers from thousands of providers, including: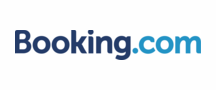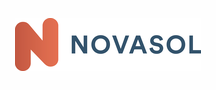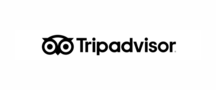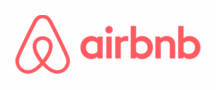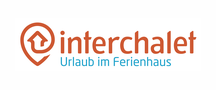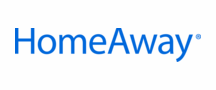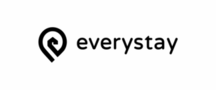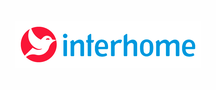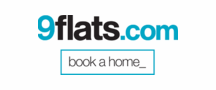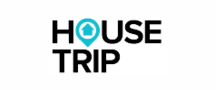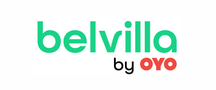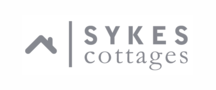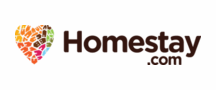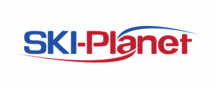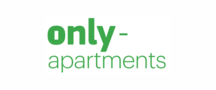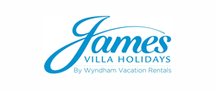 Top holiday destinations near Barcelona
What are the best areas and places to stay for holidays in Barcelona?
Find holiday inspiration for your next trip