Choose the perfect holiday letting
Save up to 52%
Best holiday rental deals in Bath
Compare 2,002 rentals listed in Bath and find the perfect home for your getaway. HomeToGo lets you directly compare the offers for each property from numerous providers to find the best deal and save up to 52%.
Recommended holiday lettings in Bath
Rent a holiday home, apartment or cottage in Bath from just £65 per night
Holiday rentals with wifi
Apartments and holiday lettings with a kitchen
Holiday homes and cottages with a garden
Popular holiday rental amenities in Bath
Filters are conveniently available so you can tailor your search and find a great rental in Bath. Bath is the perfect place to look for a property if you can't imagine a holiday without internet or you never miss an episode of your favourite show, as the most common features are internet and TVs. Three amenities that aren't common are saunas, hot tubs and fishing.
7-Day Weather Forecast in Bath
Accommodation options for your holiday in Bath
In Bath, more than a quarter of the accommodation types in Bath are hotel rooms, which represent 28.86% of the available properties. The average nightly price of hotel rooms in Bath is £268, and the average size is 25 m². Moreover, if you're travelling in a group of 3, hotel rooms are a great type of accommodation in Bath, as they are usually able to welcome 3 people. If you would prefer something else, you can compare alternative options, including apartment rentals, which are another typical property type in Bath. The average size of apartment rentals in Bath is 93 m² , and the average price is £260 a night.
Discover Bath's history and charm with your perfect holiday cottage
Bath is an easy city to fall in love with. Located in south-west England, it is noted for its fascinating history, Roman sites, and picturesque architecture that make it a joy to explore. The Roman Baths, Royal Crescent, and Royal Victoria Park are all major highlights of this medium-sized city.
Conveniently located within easy travelling distance of both London and Bristol, it's a popular destination for holidaymakers due to its wealth of medieval heritage, natural hot springs, and charming architecture. Steeped in history, this quaint city packs a punch that far outweighs its compact size. With a Bath holiday cottage, you will be ideally positioned to explore all that is charming about this city, as well as to enjoy the stunning surrounding area of Somerset.
How to get to your Bath holiday letting
Bath has good public transport links and is easily reached by train from other UK cities. While it doesn't have its own airport, Bristol International Airport is just a short drive away from the city.
You might want to bring a car for this trip, as it'll be a quicker journey to the city and will also allow you to visit some of the attractions outside of Bath. But public transport is a reliable option as well.
Where to find the best food in Bath?
Where to eat on your holiday in Bath
This sophisticated city offers some excellent dining options, whether you're looking for upmarket restaurants or a more relaxed dinner. Here are some of the best options.
The Scallop Shell If a place is in contention for being one of the UK's best fish and chip shops, you know it's going to be good. This is not your standard battered fare here. On the menu, you'll find oysters, razor clams, prime cod fillets, and haddock, among many other grade-A seafood options. This is rightly a popular place, so it's best to book a table in advance.
Henry's In town for a special occasion? Then Henry's should be your top dining pick. Located right in the middle of town, it's an independent restaurant with a menu full of creative dishes, and there's even a full vegan menu too. If it feels like a local, homey spot, that's because it is. Here, you'll be well-received and well-fed: it's Henry's guarantee.
Your own kitchen You don't have to head out to enjoy a delicious meal when you're in Bath. Book a holiday cottage with a kitchen, and you'll be able to cook up your own culinary storm. Bath is known for the deliciousness and freshness of its ingredients, and also specialises in cheese. Put together your own menu, open up a bottle of wine, and enjoy a night in your comfortable and spacious holiday accommodation.
What is the weather like in Bath?
What weather to expect on your holiday in Bath
Bath is a lovely, green city, but there is a price to be paid for this lush environment: rain. Bath receives a slightly higher amount of rain than many other areas of England and it can rain on any day of the year. That being said, spring and summer can also see very pleasant weather.
Should the odd shower occur, at least you'll be able to take shelter in your cosy Bath holiday cottage! It's best to pack waterproof clothing and an umbrella, just in case. Don't let the prospect of getting wet dampen your enthusiasm for Bath. It's a gorgeous place to be regardless of the weather.
What are the top sights in Bath?
Bath's top attractions
Bath boasts an array of historic sites, landmarks, and charming shops and cafés that attract more than a million visitors each year. This World Heritage Site city is filled with attractions at every turn, and simply walking the streets is an experience in itself. When you step out of your Bath holiday accommodation, you won't need to travel far before you've reached somewhere interesting.
1. The Roman Baths
Perhaps the most famous attraction in Bath is the Roman Baths, which date back to the 1st century AD. The buildings surrounding the natural springs were added around 200 years ago, and provide a stunning backdrop to the springs. This is one of the most beautiful buildings in England, and while you can no longer step into the soothing water yourself, you'll be able to imagine what it would have been like in the days when you could.
2. Royal Crescent
After you've seen the baths, take a stroll down to Royal Crescent, a magnificent row of beautiful terraced houses that was completed in 1774. This excellently preserved building is one of the best examples of Georgian architecture in the country.
3. Royal Victoria Park
Located nearby is Royal Victoria Park, a fantastic park that was first opened in 1830 in honour of Princess Victoria and today features sport facilities, a botanical garden, and open-air concerts.
4. Bath Abbey
Also not to be missed is Bath Abbey, a Gothic style cathedral founded in 1499. Take in the grandeur of its architecture before returning to your Bath holiday letting.
What are the best places to discover the arts and culture of Bath?
Art and culture in Bath
As a city that's steeped in history, it's little surprise that Bath is home to many museums and galleries.
1. The American Museum
Among the best is the American Museum in Britain, which chronicles American history through representations of art, maps, and other Americana.
2. The Jane Austen Centre
Literary fans will love the Jane Austen Centre, which is dedicated to the author, who lived in Bath. This is a fun museum where fans can recreate their favourite scenes and see what life was like during Austen's day.
3. The Fashion Museum
Fashionistas should check out the Fashion Museum, which showcases designs and styles from the past 400 years. This is also a good stop for those with children, as there is a dress up room where they can try on clothing from different periods.
4. And some quirkier options...
Bath's more unusual museums include the Haynes International Motor Museum, located just outside Bath, which has more than 400 cars from throughout motoring history. The Museum of Bath at Work, which explores the different working methods in Bath over the past 2000 years, is another highlight, while postal collectibles and fun, interactive games can be found at the Bath Postal Museum.
With so much to discover in Bath, renting your own Bath holiday cottage is a great option, so that you and your travel companions can rest comfortably after exciting days in the city.
What are the best activities for families in Bath?
Family holidays in Bath: a city where old meets new
If you're visiting Bath with children who love to explore they'll be spoiled for choice. As well as winding streets and hidden closes, there are also some wonderful stately homes and museums to explore. Visit the Somerset Rural Life Museum for some excellent interactive displays and fascinating dioramas, or the Fashion Museum for a dressing-up session!
Adventurous families won't want to miss the opportunity to go underground at Cheddar Gorge. This spectacular natural cave network features some stunning underground vistas and is great for little explorers. You can even get locked up in a themed escape room!
Venture out to Lucknam Park and children of all ages will be able to try their hand at horse riding, under the supervision of skilled instructors. Grown-ups can join in, or relax in the on-site brasserie and enjoy a luxurious afternoon tea.
Want to indulge your sweet tooth? Try Sally Lunn's, a famous bun and sweetbread maker which has been serving up fresh-baked treats since the 17th Century! A visit to this historic shop involves stepping into one of the oldest buildings still standing in the city, where you can choose to dine in or take away a sticky snack of your choice.
Those visiting Bath with kids can let their little ones burn off any excess energy at Royal Victoria Park. This sprawling park contains not only an excellent playground, but also a range of skate ramps, a seasonal ice rink, mini golf, tennis courts, and botanical gardens. There's something here for all of the family.
What are the best nightlife spots in Bath?
Bars and pubs in Bath
You don't need to look very far to find a cosy, atmospheric pub in Bath. Check out some of these during your stay in your Bath holiday cottage.
The Bell Inn You'll find The Bell Inn in Bath's bohemian district, but that doesn't tell the whole story by any stretch. Situated in an 18th-century coach house, it's a Bath institution where you'll find plenty of real ales, live music, and people willing to engage in friendly conversation.
The Star If you're looking for something a little more relaxed, then head on over to The Star, which is just a short walk from The Bell Inn. It's a centuries-old pub, where not much has changed over the past hundred years. There you'll find cosy rooms, wooden seats, and numerous ales. It's a local's favourite for good reason.
Moles If you're looking to dance, then head over to Moles. It's an intimate, underground venue that hosts live music six nights of the week. Some huge bands have played this place before they made it big, so you might just see the next Smiths, Blur, or Mumford and Sons take the stage.
The Abbey Churchyard You would think that a churchyard would be an inappropriate place for a drink, but this is no ordinary place. Here, you can drink the famous Bath spring water for a small cost. It might not taste quite as you expect, but that's just because it's loaded up with minerals, which many say will give your health a boost. It's a one of a kind Bath experience.
Where are the unique attractions in Bath?
Top day trips from your Bath holiday cottage
The Somerset region is a beautiful corner of England, which means it's an ideal area for exploring the great outdoors. Get your boots on and get ready for some adventure.
Dyrham Park What could be more magical than spending some time on the grounds of a 17th-century house, as fallow deer freely roam all around? That's just the experience that awaits you at Dyrham Park, which is about a 8 mile drive from Bath. Head in with some comfortable shoes, and you'll find plenty to explore, including nature trails and an exquisite garden.
Bath Skyline Walk You don't have to venture too far to find the great outdoors when you're visiting Bath, as the city is surrounded by nature. Indeed, one of the best walks in the area begins a short walk from the city centre. The Bath Skyline Walk stretches for some 6 miles and passes ancient woodlands, meadows, and wildlife. It's all so close to the city that no car is needed; you can just walk back to your holiday lettings.
Exmoor National Park If you have an entire day to spare, then consider taking a trip over to the Exmoor National Park, which is located around eighty miles southwest of Bath. A regional highlight, it has many miles of open woodlands, sea cliffs, waterfalls, and deep valleys. If you're an adventurer at heart, you'll find plenty of inspiration and wonder there.
What are the must-see attractions in Bath?
The spa town of Bath - from fine architecture to splendid gardens
Bath Abbey
A prime example of magnificent Gothic architecture, Bath Abbey is a stone's throw from the River Avon and the famous Roman Baths.
Theatre Royal Bath
Built in 1805 in the Georgian style, this impressive theatre forms the core of the town's cultural scene. Catch a variety of performances here including drama and dance.
Pulteney Bridge
Completed in 1774, this beautiful structure is unusual in that it's lined with traditional boutiques and cafés.
Prior Park Landscape Gardens
Created by the renowned 18th-century poet, Alexander Pope and landscape designer, Capability Brown, these stunning gardens are set within a valley outside Bath. They're a great spot for a picnic or a stroll on a sunny day.
Royal Crescent
Royal Crescent hosts one of the country's most attractive rows of terraced houses, numbering 30 in total. Admire the fine Georgian architecture and the ha-ha, a wall which spans the lawns.
Frequently Asked Questions
How much does it cost to rent a holiday home in Bath?
Prices for holiday accommodation in Bath start at £65 per night.
How many holiday homes are available to book in Bath?
There are currently 1,894 holiday homes in Bath to browse and book for your next trip.
What is the most popular holiday home amenity in Bath?
Travellers planning holidays to Bath most often look for internet, TVs, and gardens when it comes to accommodation amenities.
How many holiday homes are on offer in Bath?
With 1,894 holiday rentals available in Bath, you're sure to find the perfect accommodation for your visit.
Am I allowed to bring my pet when staying in a Bath holiday home?
Finding accommodation in Bath for you and your dog is definitely possible, with 125 pet-friendly holiday homes available.
What's the best time of year to travel to Bath?
July and August are the warmest months in Bath, while April and May have the least rain.
We list offers from thousands of providers, including: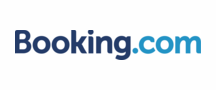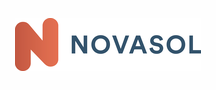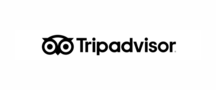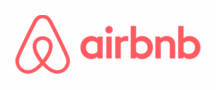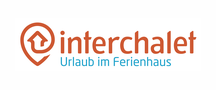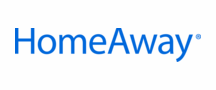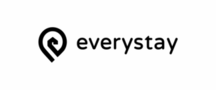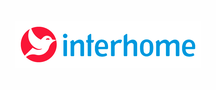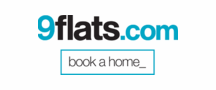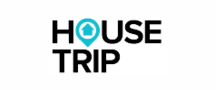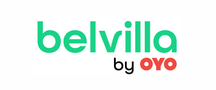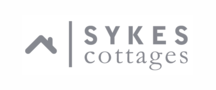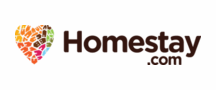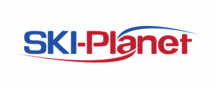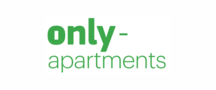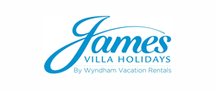 Top holiday destinations near Bath
Find holiday inspiration for your next trip