Choose the perfect holiday letting
Save up to 55%
Best holiday rental deals Belfast
Recommended holiday lettings Belfast
Rent a holiday home, apartment or cottage Belfast from just £33 per night
Holiday rentals with wifi
Apartments and holiday lettings with a kitchen
Best holiday rentals with a balcony
Popular holiday rental amenities Belfast
Listed above are our most preferred filters in Belfast and the number of holiday rentals that offer the corresponding amenity. Belfast is the perfect destination to look for a holiday rental if you need internet access during your holidays or you never miss an episode of your favourite show, as the most frequently offered features are internet and TVs. You can even find offers if you want to sweat it out in a sauna (13 rentals include saunas in Belfast) or you enjoy soaking in the hot tub (12 rentals with hot tubs).
7-Day Weather Forecast Belfast
Accommodation options for your holiday in Belfast
Users who are hoping to find apartment rentals in Belfast will have plenty of choices, as this is the most prevalent accomodation type on offer there. Apartment rentals in Belfast have an average price of £208 per night as well as a median size of 149 m². Furthermore, these properties are usually optimal for medium-sized groups and families, as that is the average number of holidaymakers that apartment rentals can welcome in Belfast. Hotel rooms are the other most available accommodation type in Belfast. The average size of hotel rooms in Belfast is 23 m² , and the average price is £131 per night.
Fascinating Belfast awaits. Book your Belfast holiday accommodation now.
Surrounded by undulating hills such as Cavehill, the source of inspiration to Jonathan Swift of Gulliver's Travels fame, the city of Belfast serves as the gateway to Northern Island. It is also the location of Titanic Studios, where the Game of Thrones series is produced. Visitors are astonished by the city's raw appeal, centuries-old history and friendly locals. Booking a Belfast holiday apartment is the best way to explore the city at your own pace.
What is the weather like Belfast?
What weather to expect in Belfast
With a unique geography that involves proximity to both the mountains and the sea, the city has a microclimate. It is safe to say that Belfast's weather is quite volatile, so it's best to come prepared for a rainy day or two. The best months to visit are May, June and late September, when blue skies and golden sunshine dominate the proceedings. On rainy days, cosy up in your Belfast holiday accommodation or spend the day at one of the city's many museums.
What are the top sights Belfast?
Must-see sights for your Blefast holiday
Begin your trip with a visit to the Belfast Welcome Centre (Tourist Office) just opposite the City Hall where you can pick up maps, recommend itineraries and souvenirs. Right in the centre of the "Cathedral Quarter" at the end of Royal Avenue is the stunning Saint Anne's Cathedral. The Grand Opera House is another fine example of Georgian architecture.
Belfast's most popular attraction is the Titanic Belfast Museum which opened in 2012, exactly one hundred years after the ill-fated ship crashed into an iceberg and sank. Take the tour to fully comprehend the enormity of the shipwreak. Built in 1906, the Belfast City Hall is an impressive historical structure, as are the Parliament Buildings, Stormont, set on the edge of the city's limits.
Photographers and artists should definitely visit Belfast Exposed, which is Northern Ireland's only dedicated photography gallery housed inside a warehouse building. The Belfast Print Workshop and Gallery and Belfast Central Library are interesting propositions for those interested in culture, too. The city centre of Belfast is small and easily navigable by foot. Booking a Belfast holiday apartment in the city centre is a good idea.
What are the best activities for families Belfast?
Family holidays in Belfast
Families with children could spend a day at the Botanical Garden and Belfast Zoo, which is home to prairie dogs among other animals. Another attraction is the Belfast Castle perched upon Cave Hill, which affords viewers splendid vistas of the coastline. Falls Park and Casement Park are perfect spots to unwind with the family and watch Gaelic football and Hurling played out.
What are the best nightlife spots Belfast?
The Irish nightlife awaits
Do it as locals do with the popular Belfast pub crawl and catch a local band in action at one of the many live music venues. For traditional Irish music, stop by the Hatfield House. Belfast packs a punch as can be seen by the Gaelic sports matches which are broadcast live in bars to cheering locals.
For a quieter night out, why not stroll down the waterfront Titanic Quarter, which is the largest urban waterfront regeneration in the world. Make the most of your time here before retiring to your own Belfast holiday accommodation.
What are the best events and festivals Belfast?
Festivities Irish-style
Held over two weeks in the Botanical Gardens every August, the Tennent's Vital Music Festival has attracted international sensations such as the Manic Street Preachers and the Scissor Sisters in previous editions. Book your Belfast holiday home well in advance in August. St Patrick's Day, celebrated on March 17th, is celebrated across the world by Irish expats, and has crept into popular culture too. Just imagine celebrating it in Belfast! The Belfast Film Festival, held each April, is a must-see for lovers of groundbreaking cinema.
Music, sports, Titanic tours and much more await. Book your Belfast holiday letting today.
What are the must-see attractions Belfast?
Fascinating places in and around Belfast
Crumlin Road Gaol
This former prison now serves as both a museum and events venue. The 19th-century prison held suffragettes, children, and murderers alike, with a gallows to take care of the worst.
Titanic Belfast
The unfortunate life of the Titanic is brought to life with interactive exhibitions which cannot fail to give visitors a deep sense of the magnificence of the Titanic, and the horror of its end.
Belfast City Hall
The civic building at the heart of Belfast first opened its doors in 1906, and the interior has been well-preserved. It houses exhibitions and artworks and is a commanding sight in itself.
Ulster Museum
With everything from dinosaurs to Egyptian mummies, Ulster Museum houses an array of exhibitions displaying history from across the globe.
Carrick-A-Rede Rope Bridge
Not for the faint-hearted, the rope bridge is a world-famous attraction on the north coast. Constructed in 1755 by salmon fishermen, it crosses the void between two steep cliffs.
Frequently Asked Questions
How much does it cost to rent a holiday home Belfast?
On average, a Hotel rooms or Apartment rentals Belfast costs £33 per night.
How many holiday homes are available to book Belfast?
There are currently 1,519 holiday homes Belfast to browse and book for your next trip.
What is the most popular holiday home amenity Belfast?
Travellers planning holidays to Belfast most often look for internet, TVs, and cots when it comes to accommodation amenities.
How many holiday homes are on offer Belfast?
Holidaymakers looking for accommodation Belfast will be pleased to know that there are 1,519 options on offer, with prices starting from just £33 per night.
Am I allowed to bring my pet when staying in a Belfast holiday home?
Dogs are welcome Belfast, which is home to 85 pet-friendly holiday homes.
What's the best time of year to travel to Belfast?
Sun lovers should visit Belfast in July and August to enjoy the warmest weather.
We list offers from thousands of providers, including: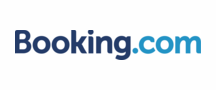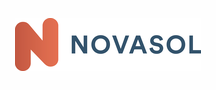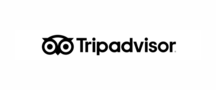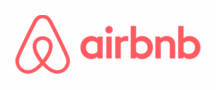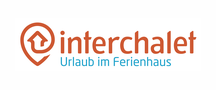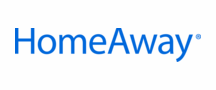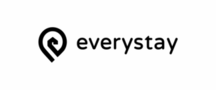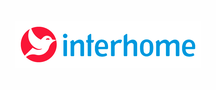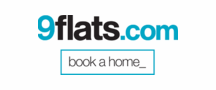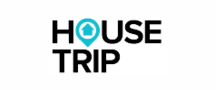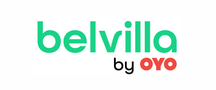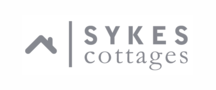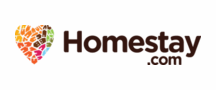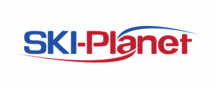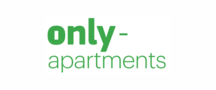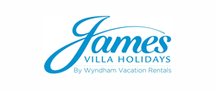 Top holiday destinations near Belfast
What are the best areas and places to stay for holidays Belfast?
Find holiday inspiration for your next trip