Choose the perfect holiday letting
Save up to 71%
Best holiday rental deals in Benidorm
Find a holiday letting meeting your needs among the 7,443 unique accommodation options from 26 partner websites in Benidorm. By directly analysing these different offers, HomeToGo features the most economical offers as well as the most popular lettings in Benidorm.
Recommended holiday lettings in Benidorm
Rent a holiday home, apartment or cottage in Benidorm from just £33 per night
Holiday rentals with wifi
Best holiday homes with a patio or terrace
Holiday lettings and apartments with air conditioning
Popular holiday rental amenities in Benidorm
Choose a filter above and easily find a holiday letting meeting your requirements among the 7,418 rentals in Benidorm. In Benidorm, 4,766 properties include TVs. Consequently, if you never miss an episode of your favourite show, select the TVs filter to compare this type of accommodation. Three amenities that aren't common are hot tubs, barbecues and saunas.
Price and Availability Index for Benidorm
Holiday Letting Price Information in Benidorm
We analysed price data and summarised them in this graph, which shows holiday letting prices for the next twelve months in Benidorm. Prices during one week in August (06/08 - 13/08) go up to £126 per night, which is the highest average price in the next 12 months. Benidorm is cheaper during one week in January (21/01 - 28/01), when prices are on average £38 a night.
Holiday Home Availability Information in Benidorm
Check how busy Benidorm is with our availability graph. The week with the least available rentals is in January (14/01 - 21/01), with only 34% of the rentals available. April (02/04 - 09/04) has got the highest percentage of available rentals.
7-Day Weather Forecast in Benidorm
Accommodation options for your holiday in Benidorm
In Benidorm, more than half of the properties in Benidorm are apartment rentals, which represent 54.21% of the available options. The average rental fee for this particular type of accommodation is £95 per night, with an average area of 68 m². Moreover, these rentals are usually a great option for medium-sized groups and families, as that's the average number of holidaymakers that apartment rentals are able to accommodate in Benidorm. You can also compare other accommodation types in Benidorm. For example, hotel rooms are another common property type in Benidorm, with 3,386 offers to compare. Hotel rooms have an average size of 32 m² in Benidorm.
Sunshine, nightlife and family fun with a Benidorm apartment
Benidorm is a popular resort town on Spain's eastern coast, one the country's best destinations for a classic summer holiday in the sun. An energetic atmosphere, plenty of bars and restaurants and, needless to say, terrific weather all make Benidorm the ideal place for a relaxing getaway. Excellent beaches, water parks and plenty of recreational options mean those with Benidorm holiday lettings will have plenty to keep them occupied during the trip.
Getting to Benidorm
Benidorm is well served by Alicante Airport, with many flights arriving daily from across Europe. The airport is located around 60km from the centre of Benidorm and takes around 40 minutes by car or an hour on the bus. If travelling from Alicante or elsewhere in Spain, you can also reach Benidorm holiday lettings by train. The Benidorm area is easy to navigate with a hired car, which is a good option if you also wish to explore the wider Alicante area during your trip.
What is the weather like in Benidorm?
Weather in Benidorm
Benidorm's glorious climate was what made the city a popular tourist destination in the first place. The resort receives great weather virtually year-round. Between May and October, it'll be a rare day that the weather isn't just what you're looking for from your stay in Benidorm holiday lettings. If anything, the only trouble you'll have is the weather being too good – August can sometimes bring consistently sweltering temperatures of 30+ degrees. The weather is still mostly pleasant from November to April, but the odd rain shower and cold day are to be expected, as are chilly nights.
What are the top sights in Benidorm?
Attractions in Benidorm
The beauty of booking a holiday in Benidorm is that you don't necessarily have to do anything active. If you so choose, you can simply soak up some sun rays and enjoy the atmosphere of one of Spain's most energetic beach resorts.
There are two main beaches in Benidorm, both of which are Blue Flag rated, meaning they're of the highest quality. Levante and Poniente have soft sand, clear waters and plenty of amenities, with bars, cafés and stores lining the shore. Levante is the livelier of the two, while Poniente is more suited to families looking for a relaxing day out.
When not sunning yourself on the beach, take a trip to the picturesque Old Town, which features narrow winding streets and an array of restaurants and stores. An evening walk along the promenade is also a must-do.
What are the best activities for families in Benidorm?
Benidorm with children
A stay in Benidorm holiday home offers just as much for children as it does for grown ups. After all, what child doesn't like building sandcastles and frolicking in the sea?
Away from the beach you'll also find many top quality theme parks and attractions. At Mundo Mar, your children can marvel at dolphins, sea lions, birds and much more. Another option for seeing wildlife is Terra Natura, a zoo with animals from all over the world – around 1,500 creatures in total.
Aqualandia Water Park is an excellent water park with many rides, rapids, swimming pools and spaces to sunbathe – fun for the whole family! If you prefer to visit traditional theme parks then stop by Terra Mitica, a themed amusement park where you can travel the world via the different rides and roller coasters.
What are the best nightlife spots in Benidorm?
Nightlife in Benidorm
Benidorm has some of the best nightlife anywhere in Spain. There are many bars and restaurants open until the early hours of the morning. Whatever type of evening you're looking for, you'll find it in Benidorm. Want to party late into the night? Head to English Square and take your pick from the many venues. If you want to have fun without things getting too wild, stop by one of the many karaoke bars and croon the night away. Then, of course, there are numerous more chilled and relaxed bars where you can just sit and chat with friends, cerveza in hand.
What are the benefits of self-catering in Benidorm?
Self-catering in Benidorm
You'll have no trouble feeding yourself during your stay in Benidorm holiday home. Aside from many supermarkets and small stores in the city, there are also two weekly markets – Foietes Market and El Pueblo – where you can pick up locally produced fruits and vegetables to create a delicious meal back at your Benidorm holiday home.
Frequently Asked Questions
How much does it cost to rent a holiday home in Benidorm?
On average, a Apartment rentals or Hotel rooms in Benidorm costs £33 per night.
How many holiday homes are available to book in Benidorm?
There are currently 7,418 holiday homes in Benidorm to browse and book for your next trip.
What is the most popular holiday home amenity in Benidorm?
Travellers planning holidays to Benidorm most often look for TVs, internet, and pools when it comes to accommodation amenities.
How many holiday homes are on offer in Benidorm?
Holidaymakers looking for accommodation in Benidorm will be pleased to know that there are 7,418 options on offer, with prices starting from just £33 per night.
Am I allowed to bring my pet when staying in a Benidorm holiday home?
Dogs are welcome in Benidorm, which is home to 884 pet-friendly holiday homes.
What's the best time of year to travel to Benidorm?
Sun lovers should visit Benidorm in July and August to enjoy the warmest weather.
We list offers from thousands of providers, including: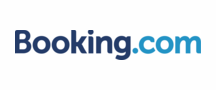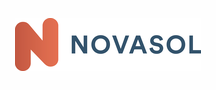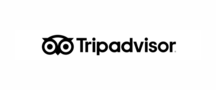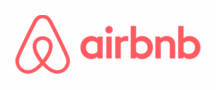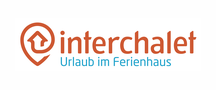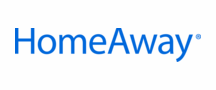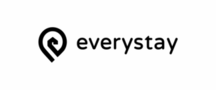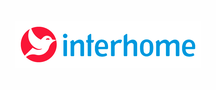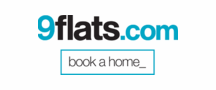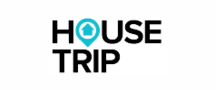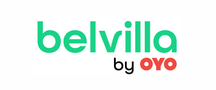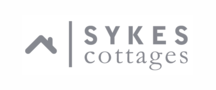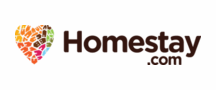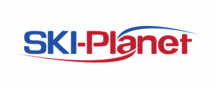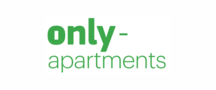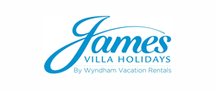 Top holiday destinations near Benidorm
Find holiday inspiration for your next trip