Choose the perfect holiday letting
Save up to 67%
Best holiday rental deals in Biarritz
Recommended holiday lettings in Biarritz
Rent a holiday home, apartment or cottage in Biarritz from just £45 per night
Holiday rentals with wifi
Best holiday homes with a patio or terrace
Apartments and holiday lettings with a kitchen
Popular holiday rental amenities in Biarritz
Using our filters can help you find your dream holiday letting in Biarritz. Biarritz is the perfect spot to look for a letting if you want to tune out with some TV time or you can't imagine a holiday without internet, as the most frequently offered features are TVs and internet. Fewer holiday lettings in Biarritz are available if you want a letting with a sauna or you like to end your days curled up by the fire , as saunas and fireplaces are not very popular features in Biarritz.
Price and Availability Index for Biarritz
Holiday Letting Price Information in Biarritz
Holiday Home Availability Information in Biarritz
7-Day Weather Forecast in Biarritz
Accommodation options for your holiday in Biarritz
Users who are looking for apartment rentals in Biarritz have plenty of options to choose from, since this is the most prevalent accommodation type there. The average cost of apartment rentals is £121 a night, with an average size of 53 m². Moreover, if you're going in a group of 4, apartment rentals are an excellent type of accommodation in Biarritz, since they are usually able to welcome 4 holidaymakers. Travellers looking for something else can also find many hotel rooms, which are the other most popular property type in Biarritz. The average size of hotel rooms in Biarritz is 24 m² , and the average price is £179 a night.
For surf, sun, and culture, nothing beats Biarritz's luxury villas with pools
Holiday lettings in gorgeous Biarritz reflect this coastal destination's chic luxury. Most lettings are modern apartments, decorated simply to keep things bright and airy. Many of the flats offer balconies and sea views, and are within a short, often walking, distance to the beach. Some Biarritz lettings also have private pools.
Where to find the best food in Biarritz?
Eating in Basque country
Pintxos (Basque tapas) are likely the most well-known example of Basque cuisine, and Biarritz's most popular restaurants reflect a combination of Basque, French, and Spanish flavours. Head to Les Halles for a variety of market stalls. Crampotte 30 is a lively tapas bar, while Txango offers contemporary French cuisine. Beach Garden is ideal for a light, healthy lunch by the sea.
What are the best places to discover the arts and culture of Biarritz?
Surf, style, and culture
Since its earliest days as a popular destination, the town of Biarritz has attracted visitors for its glorious sun and surf. However, there are a number of museums ideal for the occasional cloudy day. Visit the Musée Asiatica for its incredible collection of sculptures and other art from China, Tibet, India, and more.
Your whole family will enjoy a visit to the Biarritz Aquarium and City of the Ocean. The former is home to an array of sea life, including sharks, seals, and octopuses, while the latter offers interactive, entertaining educational exhibits. The institutions are about a ten minute drive apart from each other, and you can purchase combined tickets, should you wish.
What are the best events and festivals in Biarritz?
Celebrating by the sea
Biarritz plays host to a number of festivals throughout the year. In July, music lovers can attend the BIG Festival, which sees an array of international bands hit the beach in a series of concerts. Biarritz en Lumières sees the town beautifully lit up at the end of December. The Biarritz Fête au Port, at the end of July and beginning of August, lets you enjoy the dual pleasures of freshly grilled fish and music in the streets.
Frequently Asked Questions
How much does it cost to rent a holiday home in Biarritz?
Prices for holiday accommodation in Biarritz start at £45 per night.
How many holiday homes are available to book in Biarritz?
July is the time of year with the highest amount of Apartment rentals and Hotel rooms available in Biarritz, so you'll find plenty of great holiday deals during this month.
What is the most popular holiday home amenity in Biarritz?
Travellers planning holidays to Biarritz most often look for TVs, internet, and dishwashers when it comes to accommodation amenities.
How many holiday homes are on offer in Biarritz?
With 2587 holiday rentals available in Biarritz, you're sure to find the perfect accommodation for your visit.
Am I allowed to bring my pet when staying in a Biarritz holiday home?
Yes, there are 301 holiday homes in Biarritz that allow pets, with an average price of £165 per night.
What's the best time of year to travel to Biarritz?
August and July are the warmest months in Biarritz, while July and August have the least rain.
We list offers from thousands of providers, including: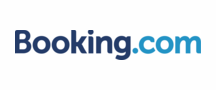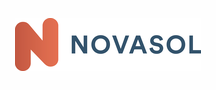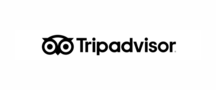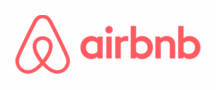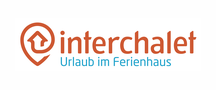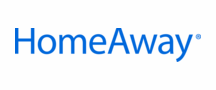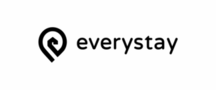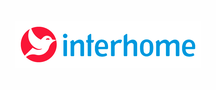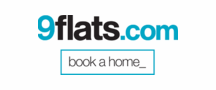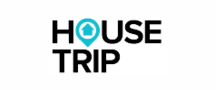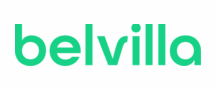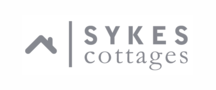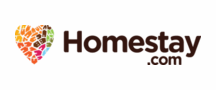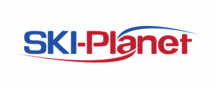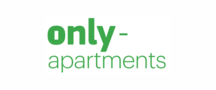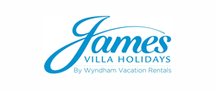 Top holiday destinations near Biarritz
Explore More Holiday Ideas