Choose the perfect holiday letting
Save up to 69%
Best holiday rental deals in Blackpool
Book the ideal rental for as little as £31 per night by searching through the 9,370 properties featured in Blackpool. HomeToGo instantly sorts all of these holiday lettings to help you save up to 69%!
Recommended holiday lettings in Blackpool
Rent a holiday home, apartment or cottage in Blackpool from just £31 per night
Holiday rentals with wifi
Apartments and holiday lettings with a kitchen
Best holiday homes with a patio or terrace
Popular holiday rental amenities in Blackpool
Above, you can find our most commonly selected filters in Blackpool and the number of holiday rentals that provide the corresponding amenity. Our data highlights that internet and TVs prove to be the most commonly offered features in Blackpool. Plan your holidays in advance if you want a rental with a jacuzzi or you want to sweat it out in a sauna. There are just 71 listed rentals providing hot tubs and 96 lettings including saunas.
7-Day Weather Forecast in Blackpool
Accommodation options for your holiday in Blackpool
4,683 of the 8,892 listed lettings in Blackpool are hotel rooms. In other words, they make up nearly half of the accommodation options in this destination (40.6%). The average size of hotel rooms in Blackpool is 19 m², and they cost, on average, £98 a night. Furthermore, hotel rooms tend to be ideal for couples and small groups, as most can welcome 3 people. If you would prefer something else, you can search some other offers, including bed & breakfast rentals, which are another popular type of property in Blackpool. Bed & Breakfast rentals have an average size of 19 m² in Blackpool.
Find fun and history by the seaside with a Blackpool holiday apartment
Blackpool, one of the UK's most popular destinations for beach holidays and weekend breaks, is famous for its iconic attractions and classic seaside charm. Millions of people stay in the coastal town's numerous hotels and self-catering apartments every year to enjoy sights such as Blackpool Tower and the three piers. The Pleasure Beach, three fun-packed piers, the famous Blackpool Illuminations, and a vibrant nightlife add to the unique appeal.
When you book your Blackpool holiday accommodation you can easily experience all these attractions, as well as enjoying a seaside atmosphere that is all about wholesome family fun.
Where to find the best food in Blackpool?
What to eat on your holiday in Blackpool
Award-winning restaurants are to be found in all areas of the resort but the Central, South Shore, and North Shore districts also have their own distinctive dining themes. Renting a Blackpool holiday flat will give you the chance to explore great value, budget-friendly eateries, as well as some appetising upmarket alternatives.
Dining, South Shore-style The penthouse-level White Tower Restaurant at Blackpool Pleasure Beach offers a sophisticated weekend dining experience. There are also expansive views of the coastline which truly twinkle during the Illuminations season. Neighbouring Lytham Road is home to great value ethnic restaurants and takeaways. These are particularly popular with visitors staying in nearby self-catering apartments and holiday lettings.
A centre for versatile cuisine The Promenade-based Harry Ramsden Restaurant, at the foot of Blackpool Tower, offers irresistible and classic Fish and Chips. A few yards away there is more seafood at Roberts Oyster Bar, and just off the Promenade you'll find all tastes catered for in Italian, Indian, Mediterranean, and other speciality restaurants.
North Shore beckons the diner It's considered to be the quieter end of town, but you can still stroll with ease to the town centre from here. Fine dining is on offer at iconic hotels such as the Imperial but the vibrant Caribbean flavours of Montego Bay Restaurant on Dickson Road will be lighter on your budget. The restaurant's takeaway service is a boon for locals and North Shore's holiday visitors.
What is the weather like in Blackpool?
What weather to expect on your Blackpool holiday
Summers are generally characterised by warm weather and winter by chilly, windy days. In the winter, the cosy dark nights make a great backdrop for the famous Blackpool Illuminations. Make sure to take some waterproof clothing to your holiday apartment, as rain can occur throughout the year.
What are the top sights in Blackpool?
Blackpool's top attractions
1. Blackpool TowerThis popular attraction has stood tall since 1894. Harking back to a former time, it encompassed a glitzy ballroom and a circus, both located at the base. The star feature of this structure is its observation deck, which provides great views of the surrounding area. A visit to the observation deck means you'll also learn about the tower's history.
2. Blackpool PiersThe piers are another iconic part of Blackpool. There are three in total, each lively and inviting. The North Pier is more relaxed, perfect for strolling along with the family, while the South and Central piers feature the usual seaside staples of arcade games, stalls, rides, and even a Ferris wheel. A visit to one of the piers should be high up on any itinerary.
3. Blackpool Pleasure Beach This excellent theme park brings in millions of visitors every year. It has the most roller coasters in Europe, the most famous of which is 'The Big One', reaching heights of 65 m and speeds of 120 km/h. They're not all so adrenaline inducing, however, with many family friendly rides on site, as well as fun activities such as adventure golf, a haunted house, an ice rink, and a Ripley's Believe It Or Not Museum.
4. Blackpool Dungeons and Blackpool Zoo You'll have to head a little outside the town centre for these, but it's definitely worth it. The latter is particularly recommended, with more than 1,500 animals including elephants, orangutans, giraffes, gorillas, lions, and tigers.
What are the best activities for families in Blackpool?
Holidays in Blackpool with kids
If you're on holiday in Blackpool with children, you'll be glad to know this town offers plenty of entertaintainment for the little ones too!
1. Sandcastle Waterworld The UK's largest indoor water park is a great place for a fun afternoon. Here the kids can splash around, play in the wave pool, or ride the many winding slides. The best is the Master Blaster, which actually extends outside the building and then back in again. Good for kids of all ages, there are also areas designated specifically for toddlers.
2. Blackpool Model Village This 2.5 acre park is the perfect place for a day out that's a little different. It features small replica models of different towns and villages, and also includes a working model train that takes a journey around the park. There are events aimed at children taking place throughout the year, so with any luck there'll be something on during your visit.
3. Adrenaline Zone If you are travelling with children who are a little older, take them to Adrenaline Zone on the South Pier. There are plenty of gravity defying rides here, with names such as Skycoaster, Skyscreamer, and Maxibounce, which are sure to provide thrills in abundance.
A Blackpool holiday flat provides you with the ideal base for your family getaway, as you take in all the fun attractions this charming coastal town has to offer.
What are the best nightlife spots in Blackpool?
Nightlife in Blackpool
Stay in a holiday flat in Blackpool and enjoy the lights and magic of the nightlife in this coastal town.
The Flying Handbag This venue has a dance floor, indoor and outdoor seating, a couple of bars, and a variety of drag queen shows throughout the night. The entertainment is fabulous and the venue is close to plenty of holiday lettings in Blackpool.
The Grand Theatre The largest theatre in Blackpool, The Grand is host to the latest West End shows, comedy shows, and international musicians. Book a ticket and a holiday flat in advance for the big shows.
Blackpool Tower Ballroom Put on your ballgown and dance the night away at this iconic venue. The live band plays every night.
Where are the unique attractions in Blackpool?
Where to book your holiday letting in Blackpool
It has been estimated that Blackpool's hotels, holiday homes, and self-catering apartments offer a massive 60,000 bed spaces. The ranges of choice and price are as amazing as Blackpool itself - you'll easily find the perfect accommodation for your holiday, whatever your taste.
Blackpool centre is cheap and convenient Apartments in the area around Central Drive are popular with families and groups wanting easy access to Blackpool's theatres, amusements, bars and restaurants. It comes as a welcome surprise to find some really low-cost accommodation in this area. It's also close to the Promenade and to the modern tram system which can take you to the Pleasure Beach, Cleveleys, and Fleetwood.
Rooms with a view on Blackpool Promenade The 8km promenade is lined with sea-view hotels and holiday apartments. These are always popular with visitors, but be aware that the sea-view accommodation is always the first to get booked. Choices include those with a homely appeal in converted houses as well as impressive, custom-built establishments with a pool and luxury features.
A holiday home in the suburbs Rather than a holiday flat, some visitors feel that a house or bungalow offers more space, easier parking, and the ability for the family dog to romp around the garden. There are holiday parks too. Try nearby Marton Mere where you can combine self-catering with some impressive services and facilities. Wherever, and whatever, you choose, the thrills of Blackpool are never far away.
What are the best events and festivals in Blackpool?
Blackpool Illuminations: an unforgettable holiday experience
Billed as 'The Finest Free Show on Earth', Blackpool Illuminations light up the coastline every year. They also fill the hotels and self-catering apartments with visitors, from all corners of the UK, who don't want to miss this famous and ever-changing spectacle.
Blackpool was first illuminated in 1879. To mark the introduction of electricity; Blackpool Council placed eight arc lamps on the Promenade. The idea was to create artificial sunshine as an encouragement for visitors to come to the resort and extend the season. It was a sparkling success!
From Easter onwards, early visitors can see the current year's Illuminations being installed along the Promenade. This maintenance, installation, and storage operations demand the full-time commitment of a team of dedicated workers. Their finishing deadline is the beginning of September when, in the centre of the town, the Illuminations are officially switched on; usually by a well-known celebrity.Visitors staying in Promenade-based hotels and self-catering apartments enjoy the bonus of seeing this free show every evening.
There are 8km of Illuminations, running from South Shore's Starr Gate to Bispham; the 'Lights' are the prime feature of Blackpool Promenade. Even the holiday homes and hotels that are not in the immediate area are kept exceptionally busy, particularly at weekends. A prime example, and just beyond the Illuminations' end point at Bispham, is the 487-room Norbreck Castle Hotel which buzzes with activity throughout the year.
What are the must-see attractions in Blackpool?
Top attractions near your Blackpool beach house
1. Blackpool Tramway
This tramway was originally built in the Victorian era, when seaside resorts became immensely popular. Hop on at Starr Gate and ride along the beautiful Flyde Coast.
2. Blackpool Zoo
Blackpool Zoo is home to an impressive array of animals, from lions and tigers to kangaroos and reptiles. Themed zones include Amazonia, Giraffe Heights and Active Oceans.
3. Comedy Carpet
A free modern art exhibition along the promenade, the Comedy Carpet portrays the uniquely dry British sense of humour. It features hundreds of contributions from famous comedians and writers.
4. Stanley Park
This beautiful location is on the Register of Historic Parks and Gardens in England. You can relax with a cup of tea in its art deco café, and admire the Italian-style gardens and central lake.
5. The Grand Theatre Blackpool
A Grade II-listed building, this is Blackpool's primary theatre. Performances include dramas, stand up comedy, concerts and special children's shows.
Frequently Asked Questions
How much does it cost to rent a holiday home in Blackpool?
The average nightly price for a holiday home in Blackpool is £31.
How many holiday homes are available to book in Blackpool?
There are currently 8,892 holiday homes in Blackpool to browse and book for your next trip.
What is the most popular holiday home amenity in Blackpool?
When booking a holiday home in Blackpool, consider looking for accommodation with internet, TVs, or gardens, which are the three most popular amenities for this destination.
How many holiday homes are on offer in Blackpool?
Holidaymakers looking for accommodation in Blackpool will be pleased to know that there are 8,892 options on offer, with prices starting from just £31 per night.
Am I allowed to bring my pet when staying in a Blackpool holiday home?
Yes, there are 424 holiday homes in Blackpool that allow pets, with an average price of £101 per night.
What's the best time of year to travel to Blackpool?
July and August are the warmest months in Blackpool, while April and May have the least rain.
We list offers from thousands of providers, including: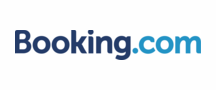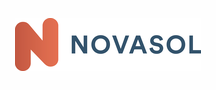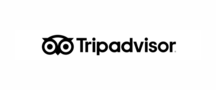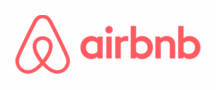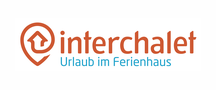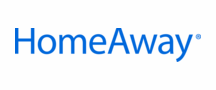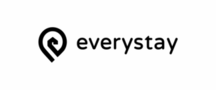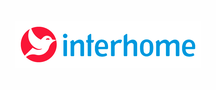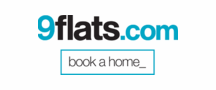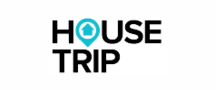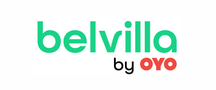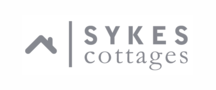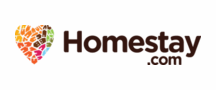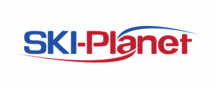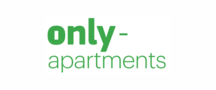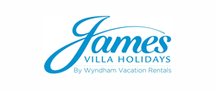 Find holiday inspiration for your next trip
Popular holiday destinations and places to visit in Blackpool