Choose the perfect holiday letting
Save up to 64%
Best holiday rental deals in Blakeney
You can choose from 65 fantastic properties from 10 holiday letting websites in Blakeney, with prices starting at £54 a night. HomeToGo lets you instantly search and compare the offers for each rental from various holiday letting websites to discover the best price and save up to 64%.
Recommended holiday lettings in Blakeney
Rent a holiday home, apartment or cottage in Blakeney from just £54 per night
Holiday homes and cottages with a garden
Holiday rentals with wifi
Most popular holiday lettings with a fireplace
Popular holiday rental amenities in Blakeney
Our search page's filters will help you find the perfect rental in Blakeney. Many holiday lettings in Blakeney provide TVs or internet, which makes it a fantastic holiday destination if you want to tune out with some TV time or you need internet access during your holidays. You can also find a rental if you think grilling is essential for a great holiday , as 6 of the offers there include barbecues.
Situated on the North Norfolk coast (designated in 1968 as an Area of Outstanding Natural Beauty), a stay in a cosy cottage in the quaint village of Blakeney, with its marshes and vast, open spaces, is an ideal getaway for those fond of tranquil, scenic walks and with a love for the most awe-inspiring wildlife the British coastline has to offer. Holiday accommodation here ranges from traditional stone cottages to larger estates.
Where to find the best food in Blakeney?
Experience traditional English cuisine at its best in Blakeney
One of the delights of visiting a traditional English coastal village is undoubtedly the opportunity to sample the local cuisine, and Blakeney is no exception. The Moorings, a family-run eatery situated in the heart of the village, a stone's throw from the quay, offers freshly-cooked food throughout the day in a cosy, inviting environment. Fish and shellfish often arrive straight from the fishing boats, while game is available in-season.
The Wiveton Bell, meanwhile, is located on the village green, and overlooks the church of St Nicholas. Recommended by the Michelin Pub Guide, those with dogs are welcome, and a seasonal menu is offered in a welcoming, relaxed environment. In winter, cosy up by the roaring fire and sample one of the local ales. On a summer's day, take your glass outside and drink in the uniqueness of the Norfolk countryside.
What are the best places to discover the arts and culture of Blakeney?
Explore Blakeney's fascinating history
Situated approximately 9km east of Blakeney, in the picturesque village of Weymouth, is the famous Muckleburgh Collection. Located on a former military camp, it is the largest privately-owned military museum in the UK, boasting an array of tanks, guns, and various other vehicles from around the world. Incredibly, if you'll be visiting on a Monday, Tuesday, or Saturday, you can even book a drive in a tank! Feast on the highly popular full English breakfast available in the museum's café and let the children loose in the outdoor play area to round off what is sure to be a memorable day out.
A little closer to home, in the heart of Blakeney, is the Anglican parish church of St Nicholas. Founded in the 13th century, yet with most of the current building constructed in the 15th century, St Nicholas is a Grade I listed building, and a climb up the tower's 130-plus steps will be rewarded with breathtaking views of the Norfolk coastline.
What are the best activities for families in Blakeney?
Family holidays in Blakeney
For those staying in one of the Blakeney cottages with children, the Thursford Collection, located 14km south-west of Blakeney, is not only home to the world's largest collection of steam engines and organs, but offers visitors the chance to enjoy an eclectic mix of fairground rides that never fail to put a smile on the faces of children and adults alike. In addition, the museum is arguably even more famous for its incredible summer and winter shows. Its annual Christmas spectaculars attract around 100,000 holidaymakers to the Norfolk countryside each year, congregating to revel in unforgettable singing, dancing, and musical performances. These shows have proven to be immensely popular, so booking a holiday letting well in advance is essential.
Where are the unique attractions in Blakeney?
A wildlife wonderland that must be explored
A must-do for any visitor is a boat trip from Blakeney Harbour to Blakeney Point to see the largest grey seal colony in the United Kingdom. Common seals can also usually be found here in abundance, as can an array of various types of birds, given that Blakeney Point represents a focal point for migrating birds in Europe. Several companies offer this unique trip, amongst the most popular being Beans Boats, which usually offers two trips per day. There is the possibility of disembarking on Blakeney Point for a short time and experiencing these beautiful creatures at close quarters. Schedules are dependent on tidal conditions, so it is advisable to check the timetable on the company's website, and to book tickets in advance, given the popularity of these excursions.
The promise of wildlife can also be found without crossing water, with an incredible number of ducks and geese calling Blakeney Conservation Duck Park their home. Originally a watering hole for horses, its was converted in 1977, and now provides visitors with the opportunity to park themselves on a bench with an ice cream and enjoy the calming sight of a range of birds, from rosy billed pochards to Hawaiian geese, floating across the pond's water. Don't be afraid to take a closer look, either; due to all of the pond's birds being captive-bred, they're used to humans coming into proximity.
We list offers from thousands of providers, including: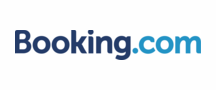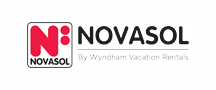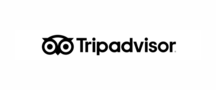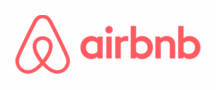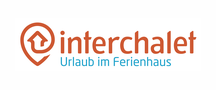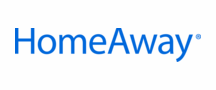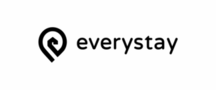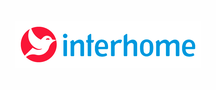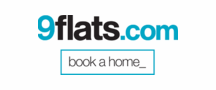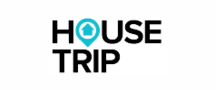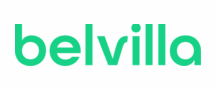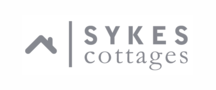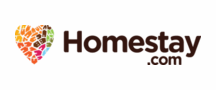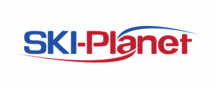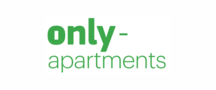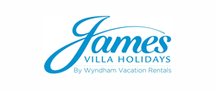 Top holiday destinations near Blakeney
Explore More Holiday Ideas