Choose the perfect holiday letting
Save up to 46%
Best holiday rental deals in Bodega Bay
Recommended holiday lettings in Bodega Bay
Rent a holiday home, apartment or cottage in Bodega Bay from just £105 per night
Most popular holiday lettings with a fireplace
Apartments and holiday lettings with a kitchen
Holiday rentals with wifi
Popular holiday rental amenities in Bodega Bay
Nearly a quarter of the holiday lettings offer a pool, which makes Bodega Bay a great destination for people looking to spend their holidays poolside. In addition, more hotel rooms have pools than any other type of accommodation. They are a great choice if you go in a group of 4, as that is the number of people they can welcome on average. All of Bodega Bay's properties with pools are located within 2 kilometres of water, so you can divide your time between the pool and the waterfront.
The Weather in Bodega Bay
7-Day Weather Forecast in Bodega Bay
Accommodation options for your holiday in Bodega Bay
86 of the 216 listed accommodation options in Bodega Bay are house rentals. In other words, they make up more than half of the property types there (56.58%). House rentals in Bodega Bay have an average cost of £451 per night as well as an average size of 152 m². Moreover, most house rentals in Bodega Bay can accommodate groups of 7, which makes Bodega Bay a perfect holiday destination for large groups. If you would prefer something else, you could find many other accommodation types, including hotel rooms, which are the second most typical property type in Bodega Bay. These properties cost £394 per night , on average, and have an average size of 44 m².
Enjoy a Bodega Bay holiday letting with the whole family
Imagine beaches for miles, beautiful parks, hiking fields, and a marina to make memories and you have Bodega Bay. This popular and much-visited region is a unique part of the California coast — expect lots to see and do, surrounded by nature.
Spend an entire day exploring the public hiking trails, ditch the kids and enjoy a wine tasting tour in Sonoma County, or try your hand at fishing. If you're seeking a relaxing time in your Bodega Bay holiday home, you'll find it here. If you choose to visit between January and February, you'll be just in time for the best whale watching in the state.
How to get to Bodega Bay?
Getting to your Bodega Bay holiday home
Fly into Bodega Bay, California via the closest airport, Charles M. Schulz - Sonoma County Airport. It is located in Santa Rosa, California, just 27 miles from the centre of Bodega Bay. Estimate about 45 minutes driving time, if you are coming with a letting car from the airport to your Bodega Bay holiday letting . It is also possible to reach Bodega Bay from Oakland International Airport, with just under two hours of driving, or from the San Francisco International Airport, which will take about one and a half hours on the road. The sights you'll pass through along the coast will make the drive from the airport worth it.
What are the top sights in Bodega Bay?
Things to see and do while on holiday in Bodega Bay
Bodega Bay is the ideal spot for nature lovers. Between active outdoor sports, water sports, and relaxing on the beach, there's plenty to occupy your time. From Bodega Head to Salmon Creek, it's an easy hike uphill, which can even be achieved with small children. The walk takes around an hour, so pack some snacks and plenty of water as you can prepare to head out from your Bodega Bay holiday letting .
It's also worth noting that the number one spot to catch a glimpse of the beautiful Gray Whale is in Bodega Bay. You can spot them from the shore, or take a whale watching boat out to get a look up close. If you have an eye for unique birds, bring a pair of binoculars for a special treat. There are many bird species to discover in Bodega Bay. For more leisurely fun, the three golf courses are open to the public, or you could purchase kites to fly them with the kids along this wind-swept coast. Many stores near your Bodega Bay holiday letting have been selling kites to both locals and visitors for years.
Got active teenagers? Take them to try the Sonoma Canopy Tours. They can have fun on seven zip-lines, two sky bridges, and go rappelling to see Bodega Bay's gorgeous sights from above. Then, with a kayak, you can embark on a bay cruise, or try a sailboat and go fishing. Common catches here include salmon, cod, crab, and halibut fish. Horseback riding is also available; check with the many tour companies offering eco-adventure packages, suitable for the whole family.
What are the best places to discover the arts and culture of Bodega Bay?
Local art and culture in Bodega Bay
There's a thriving art scene in Bodega Bay, which includes the Heritage Gallery which houses antique paintings, dating back to 1850. This is interesting for those wanting to know more about Californian history and culture. The village of Bodega holds an annual Art and Wine Festival, now going into its 22nd year. During the event, specially selected wineries and micro-breweries have a chance to showcase their products, alongside local artists. Carefully curated art takes centre stage, and the food and drink of the west coast can be enjoyed. Art collectors may stop by the Ren Brown Collection on Coast Highway 1, north of Bodega Bay, or see the glass art of Salmon Creek Design.
What are the benefits of self-catering in Bodega Bay?
Fully-equipped holiday homes in Bodega Bay
Along the beach you'll notice plenty of campsites, and many options for the perfect Bodega Bay holiday letting . From large apartments for bigger groups, to smaller holidays homes for couples to enjoy romantic getaways. Bodega Bay is the perfect place to get away from it all and enjoy a slower pace of life. Here, you can spend quality time with your loved ones, safe in the knowledge that your Bodega Bay holiday letting comes well-equipped for a pleasant and hassle-free stay. Camp out with a bonfire under the stars, before waking up to a glorious sunrise in this classic California destination.
What are the must-see attractions in Bodega Bay?
Bodega Bay of Alfred Hitchcock fame
Children's Bell Tower
Blessed by Pope John Paul II, the bell tower lies in a contemplative setting, honouring Nicholas Green, a 7-year-old child who was killed during a robbery in Italy, where he was on holiday with his parents.
St. Teresa of Avila Church
Dedicated to St. Teresa of Spain, the church features in Alfred Hitchcock's film "The Birds". It sits atop an idyllic hill amid greenery.
Doran Beach
Birdwatchers in particular will be thrilled sighting the snowy plovers, juvenile sanderlings and white pelicans here. Families often camp out in caravans at the campsite along Doran Beach.
Potter Schoolhouse
The schoolhouse gained fame following the schoolhouse scene in Hitchcock's "The Birds" which was filmed here. There are still plenty of birds here, but they are all inoffensive.
Bodega Head
This 1.8mi. loop trail offers meadows with wildflowers and waves that pound the rocky shore. You might even spot a whale if you are lucky.
Frequently Asked Questions
How much does it cost to rent a holiday home in Bodega Bay?
Prices for holiday accommodation in Bodega Bay start at £105 per night.
How many holiday homes are available to book in Bodega Bay?
There are currently 201 holiday homes in Bodega Bay to browse and book for your next trip.
What is the most popular holiday home amenity in Bodega Bay?
The top three amenities our customers choose for holiday rentals in Bodega Bay are internet, TVs and fireplaces.
How many holiday homes are on offer in Bodega Bay?
Holidaymakers looking for accommodation in Bodega Bay will be pleased to know that there are 201 options on offer, with prices starting from just £105 per night.
Am I allowed to bring my pet when staying in a Bodega Bay holiday home?
Yes, there are 46 holiday homes in Bodega Bay that allow pets, with an average price of £323 per night.
What's the best time of year to travel to Bodega Bay?
September and June are the warmest months in Bodega Bay, while July and August have the least rain.
We list offers from thousands of providers, including: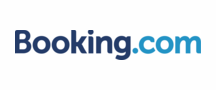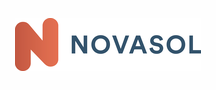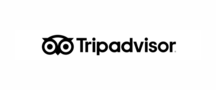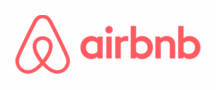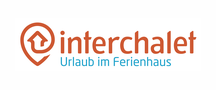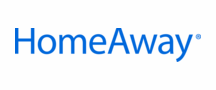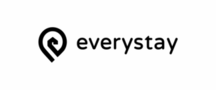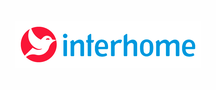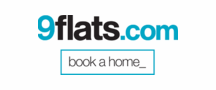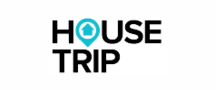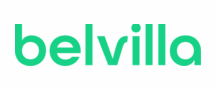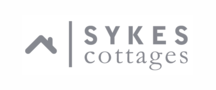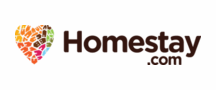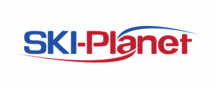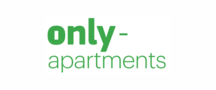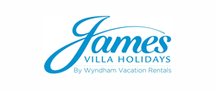 Top holiday destinations near Bodega Bay
Explore More Holiday Ideas