Choose the perfect holiday letting
Save up to 42%
Best holiday rental deals in Bordeaux
Recommended holiday lettings in Bordeaux
Rent a holiday home, apartment or cottage in Bordeaux from just £44 per night
Holiday rentals with wifi
Holiday homes and cottages with a garden
Apartments and holiday lettings with a kitchen
Popular holiday rental amenities in Bordeaux
Finding a holiday letting that includes a pool shouldn't be too hard in Bordeaux. A few of the properties include one on offer. Hotel rooms with pools in Bordeaux are a excellent choice for groups of 2 and usually cost around £307 per night. If you would also like to be close to the water, a few of the properties including a pool are located within 2 kilometres of the waterfront. Holidaymakers who are specifically searching for a pet-friendly holiday rental will find Bordeaux convenient, since many properties are pet-friendly. If this is a top requirement for you, have a look at the hotel rooms in Bordeaux. This is the most pet-friendly type of accommodation there. You will also find different accommodation options if you would prefer to stay near the city centre, as a few of the pet-friendly holiday lettings are within 2 kilometres of the city centre.
7-Day Weather Forecast in Bordeaux
Accommodation options for your holiday in Bordeaux
In Bordeaux, hotel rooms are the most typical accommodation option. Hotel rooms here have an average price of £169 per night as well as a median size of 26 m². Furthermore, if you're going in a group of 2, hotel rooms are a great type of accommodation in Bordeaux, as they can usually welcome 2 people. If you would prefer to book a different accommodation type, you may want to check apartment rentals, which are the other most common accommodation option in Bordeaux. Apartment rentals have an average size of 61 m² in Bordeaux.
Holiday lettings in Bordeaux: Wine capital of the world
The city of Bordeaux in southwestern France is located on the banks of the Garonne River and is part of the Aquitaine region. Known for its world famous wine and exceptional architecture, Bordeaux is a city full of breathtaking sights and some of the best preserved historical buildings in France. Holiday aparments in Bordeaux are quaint and homely, but also modern and often set in characterful buildings with picturesque city views.
Where are the unique attractions in Bordeaux?
Excursions around Bordeaux
Wine tasting tours are the most popular visitor attractions in Bordeaux, with trips heading to such beautiful locations as St. Emilion. There is also the opportunity to take a cruise on the Garonne River or join a gourmet food walking tour.
With its white sandy beaches and famous osyter farms that allow tastings, the Bay of Arcachon is also a popular destination. Round trip travel is available through tour operators.
What are the best events and festivals in Bordeaux?
Bordeaux - Wine and more
Events and festivals take place in Bordeaux every month of the year, with May playing host to the world's biggest wine fair, Vinexpo. During June there is the Bordeaux Wine festival and the River Festival as well as Bordeaux Pride.
The International Independent Film Festival takes place every October and the Christmas Market is an especially magical highlight of the Winter season.
What are the must-see attractions in Bordeaux?
The outstanding outlook of Bordeaux
Place Royale
Also known as the Place de la Bourse, this royal square is a masterful example of the 18th Century architecture for which Bordeaux is famous. Originally built for Louis XV, the symmetrical facade of these palace like buildings is particulary impressive at night when they are illuminated.
The Water Mirror
This is a modern addition to the city was built in 2006. It consists of 3450 square metres of granite slabs covered with 2cm of water, making it the largest example of a man-made reflecting pool. The Water Mirror is situated amidst the Quays of the Garonne River on the Place de la Bourse.
Grand Theatre
The Grand Theatre is home to the Opera National de Bordeaux and the Ballet National de Bordeaux. The 18th Century theatre's neoclassical facade and interior decor is breathtakingly intricate.
St Andre Cathedral
The cathedral of Bordeaux was consecrated in 1096 by Pope Urban II but the building you see today is mostly from the 14th and 15th Century. It is home to the Macarde Collection, consisting of 42 illuminations and a variety of other artefacts.
Pont de Pierre
The Stone Bridge, as it is known in English, was commissioned by Napolean Bonaparte and completed during the 1820s. As the first bridge built across the Garonne Tiver it is a point of pride for locals. The bridge is made up of 17 spans which is believed to reflect the name of Napoleon Bonaparte.
Frequently Asked Questions
How much does it cost to rent a holiday home in Bordeaux?
On average, a Hotel rooms or Apartment rentals in Bordeaux costs £44 per night.
How many holiday homes are available to book in Bordeaux?
There are currently 2731 holiday homes in Bordeaux to browse and book for your next trip.
What is the most popular holiday home amenity in Bordeaux?
The top three amenities our customers choose for holiday rentals in Bordeaux are internet, TVs and cots.
How many holiday homes are on offer in Bordeaux?
Holidaymakers looking for accommodation in Bordeaux will be pleased to know that there are 2731 options on offer, with prices starting from just £44 per night.
Am I allowed to bring my pet when staying in a Bordeaux holiday home?
Yes, there are 267 holiday homes in Bordeaux that allow pets, with an average price of £132 per night.
What's the best time of year to travel to Bordeaux?
July and August are the warmest months in Bordeaux, while July and August have the least rain.
We list offers from thousands of providers, including: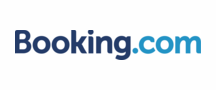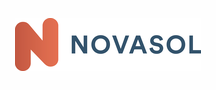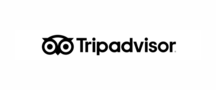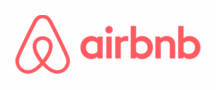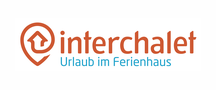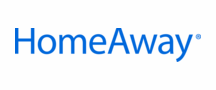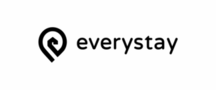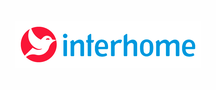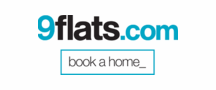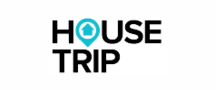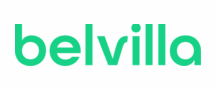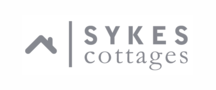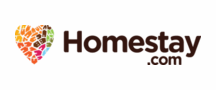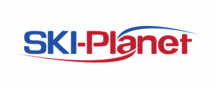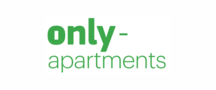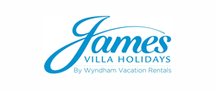 Top holiday destinations near Bordeaux
Explore More Holiday Ideas