Choose the perfect holiday letting
Save up to 84%
Best holiday rental deals Bournemouth
Recommended holiday lettings Bournemouth
Rent a holiday home, apartment or cottage Bournemouth from just £39 per night
Holiday rentals with wifi
Apartments and holiday lettings with a kitchen
Best holiday homes with a patio or terrace
Popular holiday rental amenities Bournemouth
Travellers who are specifically searching for a pet-friendly accommodation will find Bournemouth suitable, as many holiday rentals are pet-friendly. Pet-friendly holiday rentals in Bournemouth have an average price of £178 a night. If you want a central location, a few of the pet-friendly holiday rentals are less than 2 kilometres away from the city centre.
7-Day Weather Forecast Bournemouth
Accommodation options for your holiday in Bournemouth
More than half of the listings (51.16%) in Bournemouth are hotel rooms. They are the most typical properties on offer there. The median size of hotel rooms in Bournemouth is 21 m², with an average price of £140 per night. Furthermore, the majority of hotel rooms in Bournemouth can welcome 2 guests, which makes Bournemouth an ideal holiday destination for couples and small groups. You might also like to look at other types of accommodation in Bournemouth. Apartment rentals are another popular property type in Bournemouth, with 224 offers to compare. Apartment rentals in Bournemouth are 52 m² on average, with an average price of £183 per night.
Find Your Perfect Bournemouth Holiday Letting for Fun by the Sea
Situated on England's south coast, Bournemouth is a classic seaside town with some of the best beaches in the country. It boasts 11 kilometres of sandy beaches, major concert venues and a host of bars and restaurants.
It's the perfect place to explore England's Jurassic Coast, whose cliffs tell the story of the past 180 million years. Renting your own Bournemouth holiday letting will enable you to get to the heart of the town and discover its surroundings as though you were local.
Thanks to its array of shops, restaurants and bars as well as inviting promenade and vibrant nightlife, it has long been a favourite for holiday lettings. Discover the picturesque southern English coastline for yourself on an unforgettable family break.
How to get to Bournemouth?
How to Get to Bournemouth
The South Western Main Line connects Bournemouth with London, with frequent trains serving Southampton, Winchester and Basingstoke. Bournemouth is also well served by coach services, which link the town with London and other major cities.
Bournemouth Airport links to the Mediterranean and Western Europe, making a Bournemouth beach holiday a great option for visitors from the continent. Seasonal services fly further afield and the city has plenty of car hire companies and taxi firms enabling easy transport to Bournemouth holiday lettings.
Where to find the best food Bournemouth?
What to Eat in Bournemouth
One of the best things about staying in a Bournemouth holiday rental is that you can easily cook whatever you like at home. But if you choose to venture out, Bournemouth boasts some terrific seafood restaurants, with fresh fish landing on its shores seven days a week. Savour five star cuisine at the Crab on Exeter Road, or head to Westbourne's well loved Chez Fred for some good old fashioned fish and chips.
For something a bit different, Miri's restaurant on Bourne Avenue offers home-style Czech cuisine, while Ko Thai Tapas serves authentic Thai cuisine in Westbourne. But don't be afraid to be adventurous. From traditional Dorset cream teas to high class champagne breakfasts, Bournemouth offers a myriad of culinary experiences and almost every street is home to something exciting!
What is the weather like Bournemouth?
Beach Weather in Bournemouth
The weather in Bournemouth can be changeable, although it experiences less rain than the national average. Expect summer temperatures of 12-20°C. Booking your own Bournemouth holiday rental will ensure that you have somewhere warm and comfortable to retreat to at the end of a long day.
What are the top sights Bournemouth?
What to Do on Your Bournemouth Holiday
Bournemouth enjoys some of Britain's warmest sea temperatures, and Bournemouth holiday rentals are the perfect option for a trip to the beach. Most Bournemouth holiday lettings are cloes to the sea. From festivals, shops and restaurants, to places to sunbathe, Bournemouth's coast offers something for everyone.
Head away from the sea and you'll come to Bournemouth's famed Victorian Gardens. For a tropical treat, the Tropical Gardens offer something a little different, while there are many beautiful trails in and around Bournemouth for walkers and cyclists to enjoy.
But if you're itching to spend some money, Bournemouth can help you there too! High street names sit alongside quirky, independent shops on the pedestrianised high street. Pokesdown's vintage quarter offers plenty of opportunities for a good rummage, while Westbourne's open air market stocks local products.
If you've got the travel bug and have a few extra days, head to the neighbouring counties of Somerset, Hampshire and Wiltshire to discover yet more exquisite coastline, beautiful countryside and traditional delicacies such as cheddar cheese, English wines and ciders, and artisan pastries.
What are the best places to discover the arts and culture of Bournemouth?
Art and culture
Bournemouth's two iconic piers are within easy reach of most Bournemouth holiday lettings. But for a more detailed glimpse at the town's culture, head to the Russell-Cotes art gallery and museum, situated on the East Cliff Promenade. The museum holds an impressive collection of treasures from around the world and hosts regular exhibitions.
Bournemouth's very own symphony orchestra holds frequent performances throughout the city, and there are so many festivals and performances held throughout the town each month that it's hard to keep up. Arts Bournemouth is responsible for many of these activities, so be sure to check out what events they have on while you're staying in your Bournemouth holiday rental.
What are the best activities for families Bournemouth?
Holidays with Kids in Bournemouth
Bournemouth has a host of exciting activities to ensure your family holiday is an unforgettable one, from beautiful natural parks and beaches to traditional arcades, activity centres and much more.
Bournemouth Pier The focal point of the town and why so many choose a holiday rental here, Bournemouth Pier is an iconic structure by the award-winning beach. Take the family to the arcade and enjoy fish and chips with an incredible view. And don't forget to treat yourself to an ice cream.
Oceanarium Meet the curious creatures of the deep on a day out at the Oceanarium with the kids. Home to over 150 species of fish, you can take a subaquatic tour through the Great Barrier Reef, the Amazon and beyond as you marvel at the magnificent marine life. Meet sea turtles, stroke stingrays and, if you're brave enough, swim with sharks in the visual interactive dive cage.
RockReef Get ready for action and adventure at RockReef, an exciting activity centre for all ages. Take on the host of climbing challenges, zip wire to the very end of Bournemouth Pier and test your nerve on the HighLine obstacle course - RockReef provides an exhilarating day for the whole family.
What are the best nightlife spots Bournemouth?
Nightlife by the Sea
There's no shortage of night time activities to explore from your Bournemouth holiday letting. The Old Fire Station is one of the town's best loved student venues. Hosting an eclectic mix of nights, from Brit pop to dance, this is the place for cheap beer and a friendly crowd.
For a more relaxed vibe, head to 1812 at the Royal Exeter Hotel for cocktails and some very grown-up live music. If you're up for a night of sweaty dancing, head to Halo which is arguably Bournemouth's best club.
For those who prefer the quiet life, why not order a takeaway and relax in your Bournemouth holiday rental? Or head to the Triangle for dinner, with its sophisticated collection of cafés and eateries.
What are the best events and festivals Bournemouth?
Bournemouth's Annual Festivals
One reason that holiday lettings in Bournmouth are so popular is that there's almost always something going on. These are just some of the exciting events taking place throughout the year.
Bourne Free Bournemouth Pride Festival has been a staple of the town's calendar for 15 years. Held across the town's numerous venues, the LGBT festival celebrates diversity and features colourful floats parading through the streets, culminating with live entertainment at The Triangle. The festival is open to all, so take the family along.
Bournemouth Christmas Market Enjoy a mug of gluhwein and a bratwurst at Bournemouth's popular Christmas market. In the run-up to the big day, Bournemouth Square is transformed into a winter wonderland with twinkling decorations and the sound of Christmas carols filling the air. There may even be an appearance from Santa Claus as well.
Bournemouth Friday Fireworks Summer goes off with a bang in Bournemouth. Each Friday throughout August sees a huge fireworks display light up the night's sky above Bournemouth Pier. This spectacular event is one of the most popular events in the town's calendar and is definitely one not to be missed.
What are the must-see attractions Bournemouth?
Cultural Delights in Bournemouth
Bournemouth Beach
The quaint Bournemouth Beach offers plenty of family-friendly activities, such as a climbing centre and a zip wire over the sea. Surrounded by stylish cafes, bars and souvenir kiosks, Bournemouth Beach is a great place to pass the day.
Russell-Cotes Art Gallery & Museum
Housed in a Grade II listed building at East Cliff, the museum offers a fascinating glimpse into the lives of the art-loving Victorian couple Merton and Annie Russell Cotes, and Bournemouth's history.
Lower Gardens
A short walk from the main pier, Lower Gardens engrosses visitors with floral displays, an interesting aviary and free bandstand entertainment.
Oceanarium
The Oceanarium invites visitors to watch sea creatures interact in their natural environment. Feed the turtles and soak in ocean views at the ambient café .
Bournemouth Pier
The entrance to the pier features a fun games arcade, as well as souvenir and ice cream shops. Enjoy a hot chocolate as the jet skiers race by.
Frequently Asked Questions
How much does it cost to rent a holiday home Bournemouth?
The average nightly price for a holiday home Bournemouth is £39.
What is the most popular holiday home amenity Bournemouth?
When booking a holiday home Bournemouth, consider looking for accommodation with internet, TVs, or gardens, which are the three most popular amenities for this destination.
How many holiday homes are on offer Bournemouth?
Holidaymakers looking for accommodation Bournemouth will be pleased to know that there are 3,097 options on offer, with prices starting from just £39 per night.
Am I allowed to bring my pet when staying in a Bournemouth holiday home?
Dogs are welcome Bournemouth, which is home to 308 pet-friendly holiday homes.
What's the best time of year to travel to Bournemouth?
July and June are the warmest months Bournemouth, while April and May have the least rain.
We list offers from thousands of providers, including: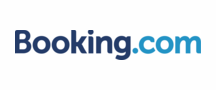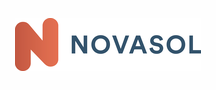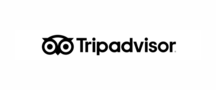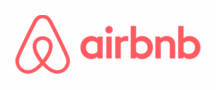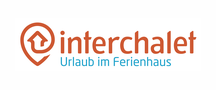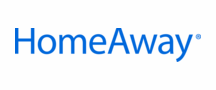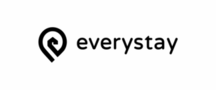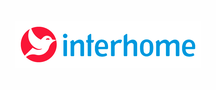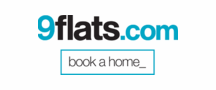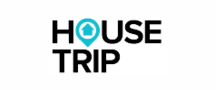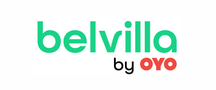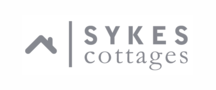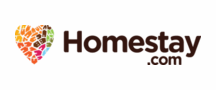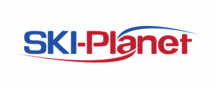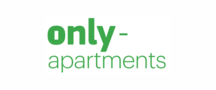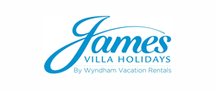 Top holiday destinations near Bournemouth
What are the best areas and places to stay for holidays Bournemouth?
Find holiday inspiration for your next trip