Choose the perfect holiday letting
Save up to 70%
Best holiday rental deals in Brighton
3,249 fantastic accommodation options from 23 holiday letting websites, including Casamundo and Booking.com, are listed in Brighton. By directly analysing these different offers, HomeToGo features the best deals as well as the most popular properties in Brighton.
Recommended holiday lettings in Brighton
Rent a holiday home, apartment or cottage in Brighton from just £45 per night
Holiday rentals with wifi
Apartments and holiday lettings with a kitchen
Best holiday homes with a patio or terrace
Popular holiday rental amenities in Brighton
Many travellers would like to find a holiday rental with a pool. A few of the properties in Brighton have one. Additionally, more hotel rooms have pools than any other type of accommodation. They are an excellent choice if you go in a group of 3, as that is the number of people they can most often accommodate. Nearly all of Brighton's holiday rentals offering a pool are situated within 2 kilometres of water, so you can divide your time between the pool and the waterfront. If you travel with your pet, you can easily find a pet-friendly rental in Brighton. Pet-friendly lettings in Brighton have an average price of £177 per night. You can also look for pet-friendly rentals that are near the city centre. In Brighton, a few of the properties are situated less than 2 kilometres away from the city centre.
Price and Availability Index for Brighton
Holiday Letting Price Information in Brighton
This graph displays the average prices for the next twelve months in Brighton. Brighton is most expensive in May (28/05 - 04/06), when prices are on average £367 a night. The cheapest week to book a holiday rental is in January (07/01 - 14/01).
Holiday Home Availability Information in Brighton
Find out the percentage of available rentals & cottages in Brighton with the graph above. The most challenging week to find a letting in the next twelve months is in February (12/02 - 19/02). People tend to travel to Brighton least during a week in September (24/09 - 01/10) when only 3% of the rentals are booked.
7-Day Weather Forecast in Brighton
Accommodation options for your holiday in Brighton
In Brighton, hotel rooms are the most typical type of accommodation. The median size of hotel rooms in Brighton is 25 m², with a median price of £179 a night. Moreover, this specific type of lodging is ideal for couples and small groups, since the majority of hotel rooms can accommodate at least 3 people. Apartment rentals are the other most common property type in Brighton. Our data shows that the median price of apartment rentals is £292 per night for an area of 74 m².
Discover your perfect Brighton holiday home by the glittering sea
Renowned as Britain's most hip and desirable seaside town, Brighton has been around since the Bronze age and shows no sign of going anywhere. The town is simply oozing with culture, rich with multiple theatres and live music venues. It's also a shopper's haven, offering antique markets, vintage clothing shops as well as specialist boutiques.
Book your family holiday in one of the holiday homes along the waterfront and wake up to the sound of the waves lapping against the beach. From riding the giant Ferris wheel to walking along the legendary Brighton Pier, visitors to Brighton can experience adventure and excitement all year round.
Where to find the best food in Brighton?
What to eat on your holiday in Brighton
If you're wondering where to eat in Brighton, you're spoilt for choice! As a seaside town, it offers some of the country's best fish, including the famous fish and chips. But Brighton also carries the torch for authentic organic, vegan and vegetarian cuisine. Terre A Terre serves an exquisite range of classy vegan fare, whilst the Happy Cow is another vegan favourite.
There are plenty of Brighton holiday lettings at the heart of Brighton's main cafe district, so you won't have to go too far for your morning coffee, either. The Small Batch Coffee Shop is a busy, coffee-obsessed hotspot for caffeine lovers, followed by the vast skills of the Marwood Coffee Shop.
Sussex Pond Pudding is a traditional dish of the Brighton area and recipes are easy to find. Whip up this suet pastry pudding that encases a lemon with butter and sugar at your holiday cottage and celebrate the local culture.
The Urchin is an iconic restaurant that serves fresh seafood. Popular dishes include Goan mussels with rustic bread and a scallop dish with truffle mash and crispy seaweed.
The Salt Room offers a delicious high tea with a modern twist options such as crab scotch eggs, squid ink buns, and chocolate pebbles washed down with a glass of Pimms.
What are the top sights in Brighton?
What to do on your holiday in Brighton
Brighton is simply bursting with history and sights that will keep you and the family on the go for days. Take the time to walk from your holiday accommodation to the 8.7 km long beach front and enjoy the views of the nostalgic Brighton Pier. Further inland, the ornate Brighton Pavilion and its gardens are a majestic feast for the eyes. You can walk inside its exotic domes and minarets and explore the inner halls that were built in 1811 as a royal residence.
If shopping is more of your thing, then make sure you explore the narrow and winding 'Lanes'. These are clusters of independent shops, cafes and pubs squeezed into narrow, charming alleyways where you are sure to discover something new. Popular shops include the cake emporium Choccywoccydoodah, the colourful antique haven Snooper's Paradise and vintage clothing mecca Beyond Retro.
And don't forget to pick up a classy bargain at the Antiques Market on the first Sunday of every month on London Road! Find a Brighton holiday accommodation in the nearby Lanes to have close access to the myriad of bargains on offer.
What are the best places to discover the arts and culture of Brighton?
Art and culture in Brighton
The jewel in Brighton's crown is undoubtedly its sheer number of theatres and music venues. You only have to venture a few yards from your Brighton holiday home to run into the Brighton Dome, which stages top touring musicals and family shows. Or find yourself at the Theatre Royal for a West End play.
If music is your thing, find your way to the Hope and Ruin or the famous Concorde 2 for the latest in new, local bands and singer-songwriters.
What are the best activities for families in Brighton?
Holidays in Brighton with kids
The Brighton Sea Life Centre is the oldest operating aquarium in the world. The aquarium is situated in a Victorian building right on the beachfront. There are over 150 marine creatures housed in the aquarium over a number of exhibits. Explore the underwater tunnel and go for a ride on a glass-bottomed boat over the largest of the ocean tanks.
A ride to the top of the i360 Observation Tower provides you with incredible views of the coastline. The pod rises to a height of 138 meters and on a clear day, you can see for miles. The tower is situated next to the old West Pier and there is a café at the base of the tower in case everyone is hungry after the ride.
A visit to the Brighton Toy Museum is filled with memories for parents and fun things to explore for children. There are over 10,000 toys housed in the collection including Dinky cars, teddy bears, model train sets, doll houses, and rocking horses. The models of homes, railway stations, and palaces can amuse children for hours making this a great place on a rainy day.
Volks Electric Railway is the oldest electric railway in Britain and was built in 1883. The line runs for just over a mile from the Pier to the Marina. If you get a bit tired walking this can be a fun way to view the promenade. Hop off the train at the Marina and spend a few hours playing on one of the best beaches in Brighton. With a range of cheap holiday lettings available in Brighton town centre, you'll never be too far away from the excitement.
What are the best nightlife spots in Brighton?
Nightlife in Brighton
Brighton offers some of the UK's best nightlife with its huge collection of pubs and clubs, a wide array of eateries, and late-night comedy hubs. Its LGBT scene is second to none, and throughout the summer, there are parties and festivals on the beach and in parks throughout the city. Brighton offers an unbeatable nightlife, with its streets seemingly just as full of people at midnight as they are at midday. Visit at the weekend, and you'll be forgiven for thinking that Brighton is one big party place!
Where are the unique attractions in Brighton?
Where to stay in Brighton
Brighton's calendar is packed full of fun events, from food festivals to music concerts. Stay in a holiday home here to enjoy the buzz of the city. If you're visiting Brighton on a budget, don't worry - it's packed with accommodation options for any budget, with plenty of cheap holiday lettings in every part of the city.
Kemptown Offering some of Brighton's best nightlife, Kemptown is known as Brighton's LGBT hub. Here, you'll find top music venues and night clubs, and restaurants serving every cuisine imaginable. Check out Kemptown's legendary cabaret scene at the many theatres and venues scattered throughout the area.
The town centre Brighton's town centre never seems to sleep. If dancing into the wee hours is your thing, there's plenty of opportunity for that year round. With its array of clubs and late-night music dens, central Brighton has something going on every night of the week. And if you visit in May, you'll be in for a treat at the Brighton Festival. The three-week event brings evening spectacles, including circus, music, visual arts, comedy, and film, throughout the city.
North Laine This is the hipster part of town, where cosy pubs and cool cafés rule. Relax with a pint of craft beer at night in Brighton's most happening area, or visit in May to enjoy the Great Escape Festival's showcase of musicians from all over the world. The festival takes place in over 30 venues across the city, many of them in North Laine. Staying at a holiday home here lets you soak up the quirky ambience of this chic city by the sea.
The Marina Brighton's working harbour is surrounded by entertainment venues, including a cinema, a casino, and various bars and restaurants. Here, you can find apartments looking out over the channel, spend time at world-class entertainment venues, and enjoy a more sophisticated side of one of the UK's best party cities.
Hove When Brighton gained city status back in 2001, Hove became a part of it. There are plenty of chic pubs and clubs in the area. Home to swanky wine bars and luxurious gastropubs, Hove offers elegance to Brighton's nightlife.
What are the must-see attractions in Brighton?
From rolling hills to the English channel: the top attractions to see in Brighton
Royal Pavilion
With its exotic looking domes, the Royal Pavilion is instantly recognisable, and is a must-see attraction. Chandeliers, gilt wood carved dragons, sumptuous silks and magnificent painted walls are displayed just as they would have been in the palace's heyday.
North Laine
The North Laine is Brighton's trendiest shopping area, crammed with bohemian shops and cafes. Here you'll find everything from handmade cards to second-hand clothes, from vegan pastries to pottery.
Devil's Dyke
North of Brighton, on the South Downs, sits an area of outstanding natural beauty, Devil's Dyke. The area serves as a place for enjoying country walks, hang gliding and kite flying.
Brighton Pier
Brighton's Palace Pier is home to funfair rides and attractions, a casino and penny arcade, numerous food stalls and several bars and restaurants.
Brighton Beach
This shingle beach is packed with an exciting array of bars, restaurants, boutique shops, art galleries and museums to explore.
With HomeToGo, you can search and compare holiday homes from over 2,000 providers, including Airbnb, Booking.com and more. Whether you're looking for a single Airbnb room, a spacious holiday house or anything in between, you're sure to find the perfect place to stay for your trip to Brighton.
Frequently Asked Questions
How much does it cost to rent a holiday home in Brighton?
Prices for holiday accommodation in Brighton start at £45 per night.
How many holiday homes are available to book in Brighton?
There are currently 3,030 holiday homes in Brighton to browse and book for your next trip.
What is the most popular holiday home amenity in Brighton?
When booking a holiday home in Brighton, consider looking for accommodation with internet, TVs, or dishwashers, which are the three most popular amenities for this destination.
How many holiday homes are on offer in Brighton?
Holidaymakers looking for accommodation in Brighton will be pleased to know that there are 3,030 options on offer, with prices starting from just £45 per night.
Am I allowed to bring my pet when staying in a Brighton holiday home?
Yes, there are 181 holiday homes in Brighton that allow pets, with an average price of £177 per night.
What's the best time of year to travel to Brighton?
July and August are the warmest months in Brighton, while May and June have the least rain.
We list offers from thousands of providers, including: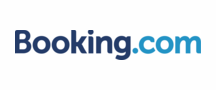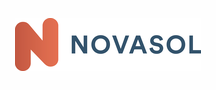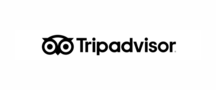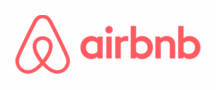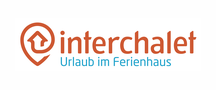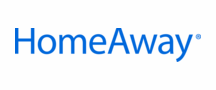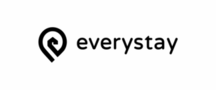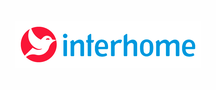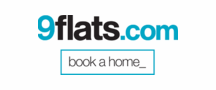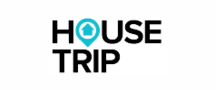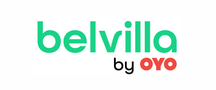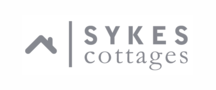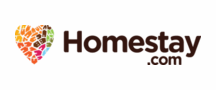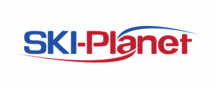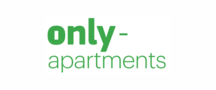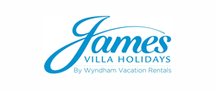 Top holiday destinations near Brighton
What are the best areas and places to stay for holidays in Brighton?
Find holiday inspiration for your next trip