Choose the perfect holiday letting
Save up to 80%
Best holiday rental deals in Buxton in Derbyshire
Recommended holiday lettings in Buxton in Derbyshire
Rent a holiday home, apartment or cottage in Buxton in Derbyshire from just £45 per night
Holiday rentals with wifi
Most popular holiday lettings with a fireplace
Apartments and holiday lettings with a kitchen
Popular holiday rental amenities in Buxton in Derbyshire
A few of the holiday rentals offer a pool, which makes Buxton a fantastic holiday destination for holidaymakers looking to spend their holidays poolside. In addition, more hotel rooms have pools than any other property type. They are an excellent choice if you go in a group of 2, as that is the number of people they can accommodate on average. In Buxton, a few of the holiday rentals with a pool are situated near the water. Many properties in Buxton are pet-friendly, which makes it a suitable holiday destination for pet owners. If this is a top requirement for you, check the hotel rooms in Buxton. This is the most pet-friendly property type there. You can also find suitable city properties, as a few of the pet-friendly rentals are very central (less than 2 kilometres from the city centre).
The Weather in Buxton in Derbyshire
7-Day Weather Forecast in Buxton in Derbyshire
Accommodation options for your holiday in Buxton in Derbyshire
In Buxton, hotel rooms are the most prevalent type of accommodation. The median nightly price of hotel rooms in Buxton is £139, and their size, on average, is 15 m². Moreover, if you're travelling in a group of 2, hotel rooms are most likely the ideal type of accommodation in Buxton, as they can usually accommodate 2 holidaymakers. If you would prefer to book another holiday property type, you could have a look at bed & breakfast rentals, which are the second most typical accommodation option in Buxton. These properties cost £106 per night , on average, and have an average size of 17 m².
Enjoy your stay in a charming Buxton holiday cottage
Buxton's natural scenery has attracted visitors to the town for decades. Along with the outdoor activities to be pursued in the hills of the Peak District, the town itself offers numerous cultural attractions. Stay in a Buxton apartment or traditional stone cottage and spend your holiday exploring the area.
What are the best places to discover the arts and culture of Buxton?
Buxton culture and heritage
Start your stay at the Buxton Museum and Art Gallery, where visitors can learn about the town's history, as well as see exhibits made from the unique rocks and stones found in the Peak District; artefacts made from marble and the famous local mineral, Blue John (also known as Derbyshire Spar), sit alongside a mock up of a Victorian scientist's study.
The smaller Gallery in the Gardens, located within the beautiful Pavilion Gardens, is an exhibition space for local artists. Buy yourself a souvenir to take home or simply browse the local talent. Theatre lovers should check out what shows are on at the Victorian-era Buxton Opera House, or go and see a contemporary performance at the Pavilion Arts Centre.
What are the best activities for families in Buxton in Derbyshire?
Head for the hills
Take the kids out to the Peak District hills for some fresh air and to explore the scenery and impressive natural viewpoints around Buxton. Head underground at Poole's Cavern, one of the largest networks of caves in an area which is dotted with caverns. You can take a guided tour that will point out the highlights of the limestone caves, and when you get back to the surface, you can take a stroll up to the Solomon's Temple viewpoint, just for contrast's sake!
A few miles north of your Buxton cottage, the Chestnut Centre is home to otters, Scottish wildcats, and pine martens, as well as birds of prey including owls. Send the kids on the treasure hunt around the centre while you sit back with a coffee.
What are the best events and festivals in Buxton in Derbyshire?
Festival fun
The area hosts a number of cultural festivals throughout the year, and if you're coming into town for one specifically, be sure to reserve your Buxton accommodation early! The calendar starts with the Buxton Festival of World Cinema in April, featuring films from around the world screened in venues all over town. Further highbrow cultural fun can be had at the Buxton International Festival of Opera, Music, and Literature, which takes place each July.
The town even has its own Military Tattoo, held in August inside the Devonshire Dome. Watch performances from some of the finest military bands from the UK and further afield. The unusual and colourful Buxton Well Dressing Festival take place each July; the practice of well dressing or decoration is unique to the Peak District and dates from Roman times, though the festival itself only started in 1840.
Frequently Asked Questions
How much does it cost to rent a holiday home in Buxton in Derbyshire?
The average nightly price for a holiday home in Buxton in Derbyshire is £45.
How many holiday homes are available to book in Buxton in Derbyshire?
There are currently 402 holiday homes in Buxton in Derbyshire to browse and book for your next trip.
What is the most popular holiday home amenity in Buxton in Derbyshire?
The top three amenities our customers choose for holiday rentals in Buxton in Derbyshire are internet, TVs and gardens.
How many holiday homes are on offer in Buxton in Derbyshire?
With 402 holiday rentals available in Buxton in Derbyshire, you're sure to find the perfect accommodation for your visit.
Am I allowed to bring my pet when staying in a Buxton holiday home?
Yes, there are 37 holiday homes in Buxton in Derbyshire that allow pets, with an average price of £137 per night.
What's the best time of year to travel to Buxton?
Sun lovers should visit Buxton in July and August to enjoy the warmest weather.
We list offers from thousands of providers, including: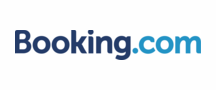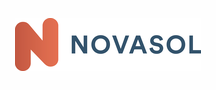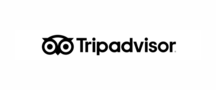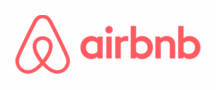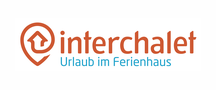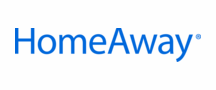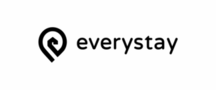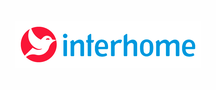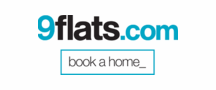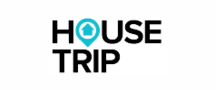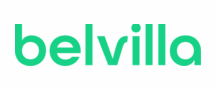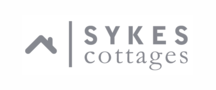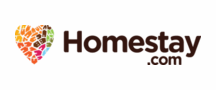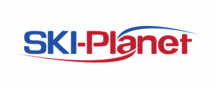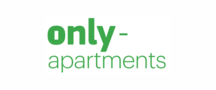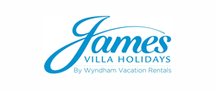 Top holiday destinations near Buxton
Explore More Holiday Ideas