Choose the perfect holiday letting
Save up to 48%
Best holiday rental deals in Cape Coral
Recommended holiday lettings in Cape Coral
Rent a holiday home, apartment or cottage in Cape Coral from just £58 per night
Holiday rentals with wifi
Holiday lettings and apartments with air conditioning
Apartments and holiday lettings with a kitchen
Popular holiday rental amenities in Cape Coral
In Cape Coral, there are a lot of options in case you're searching for a holiday letting that welcomes pets. Pet-friendly lettings in Cape Coral have an average price of £240 a night. A few of the pet-friendly holiday lettings are situated less than 2 kilometres away from the city centre.
The Weather in Cape Coral
7-Day Weather Forecast in Cape Coral
Accommodation options for your holiday in Cape Coral
In Cape Coral, more than two-thirds of the 4827 properties in Cape Coral are house rentals, which represent 78.69% of the properties. The average nightly price of house rentals there is £256, and the median size is 202 m². Moreover, the majority of house rentals in Cape Coral can welcome 7 people, which makes Cape Coral a perfect destination for large groups. If you're interested in an alternative accommodation type, you may want to check hotel rooms, which are the other most common type of accommodation in Cape Coral. Our data reveals that the standard cost of hotel rooms is £155 a night for an area of 49 m².
Cape Coral villa rentals offer the perfect getaway in Southwest Florida
Located close to Fort Myers and a stone's throw from the shimmering Gulf of Mexico, Cape Coral promises a holiday filled with warm sunshine, friendly locals, riverside beaches, boats and fishing-filled days and nights. With over 400 miles of waterways, this community loves its water-filled treat - Sun Splash Family Waterpark, a water park offering dozens of wet and dry attractions spread over 15 acres. Staying at your own Cape Coral villa rental allows you to access the water park as well as Royal Tee Country Club, the Cape Coral Historical Museum, and other attractions.
How to get to Cape Coral?
Getting to Cape Coral
Southwest Florida International Airport in Fort Myers is the nearest airport. Major airlines, including American, Continental, United, Southwest, US Airways and Delta, all serve the airport.
Getting from the airport to your Cape Coral holiday home takes about 35 to 40 minutes, depending on the traffic. You also can leave the airport in style with a limo service. On the first floor, just across the baggage claim, are car letting companies. You can use the airport shuttle service to reach car letting agencies in the vicinity of the airport.
What is the weather like in Cape Coral?
The ideal climate in Cape Coral
Cape Coral boasts an appealing climate all year round. The daytime high in January is about 75°F, while in August it is slightly higher at around 95°F. Summers can be hot and humid, so plan your holiday during early summer, winter or spring. In fact, winters are perfect for booking a Cape Coral holiday letting . There is hardly any rain and the sun will be shining throughout your stay.
What are the top sights in Cape Coral?
Cape Coral's attractions
The Cape doesn't have gulf beaches, but it has river beaches. The waters of the Matlacha Pass and Caloosahatchee River form estuaries, where mangrove forests teem with marine life. This makes Cape Coral a favourites destination for hobby fishermen.
The lakes and canals are filled with freshwater fish, such as bass and panfish. In Caloosahatchee River, you will be able to bait bream, black crappie, largemouth bass, and bluegill. If you prefer saltwater fishing, head nine miles inshore to the tidal creeks, estuaries, and bays where you can catch snappers, trout, groupers, bass, tarpons, redfish and more.
Beach lovers will not be disappointed with the Yacht Club Beach on the Caloosahatchee River. This family-friendly beach comes with playground, shelters for family picnics and a fishing pier for angling. Every month, the beach clubhouse hosts a craft show called the Sunset Celebration. Visitors can even access the swimming pool, tennis courts, and marina in the clubhouse complex if their Cape Coral holiday letting is located in the vicinity.
Golfing is a passion in Cape Coral, and that is why the city has four public and semi-private golf courses. Royal Tee, a semi-private golf course, is located in the Cape Royal golf community. It is one of the best golf courses in the area, with 27 championship holes. The undulating greens, glimmering lakes and shimmering sand make a picture-perfect sight. The course also has a driving range, pro shop, and practice greens to hone your golfing skills.
What are the best places to discover the arts and culture of Cape Coral?
The cultural heritage of Cape Coral
Cape Coral has a rich and vibrant cultural scene. The Cape Coral Historical Museum houses relics, replicas, shells, antiques, and fossils. You will love the replicas of a Florida Cracker House and the world-famous Rose Gardens.
If you are an art lover, The Naples Museum of Art will exceed your expectations. Its collection of art covers several media. Do not miss out on the Dale Chihuly glasswork. You will be awed by his blown glass sculptures and functional glass pieces.
Cape Coral's Cultural Park Theatre has the honor of being the longest-running community theatre in entire Southwest Florida. The theatre offers musicals, plays, acting classes and even an art gallery.
What are the benefits of self-catering in Cape Coral?
Cooking up a storm in your Cape Coral holiday home
A majority of Cape Coral holiday lettings have self-catering facilities. The Cape Coral Farmers Market, held every Saturday morning, is perfect for fresh and organic local produce. It is renowned for its affordable and quality groceries. The market has a lot more in store for a discerning visitor, including antiques, jewelry, jellies, clothes and even dog treats! The guacamole stand will be your favourites spot in the market.
Publix is one of the best supermarkets in town. If you want to host a party for your new friends in your holiday accommodation, pick up cold cuts, rotisserie chicken and prepared food from the supermarket's deli.
What are the must-see attractions in Cape Coral?
Experience the excitement of sunny Cape Coral in Florida
Sun Splash Family Waterpark
Enjoy exhilarating drop slides or just relaxing in and around the water. Attractions include the Terror Tube and Pirate's Cove kids' zone.
Four Mile Cove Ecological Preserve
Enjoy the range of wildlife that can be viewed here, including eagles and snakes. Kayak lettings are also available at the preserve.
Southwest Florida Military Museum & Library
Appreciate the importance of America's military in the country's history and culture here with a range of fascinating exhibits including cars, uniforms and the impressive library.
Cape Coral Yacht Club
Florida is renowned for its fantastic sailing, and this is a great place to visit and enjoy facilities like barbecuing, the fishing pier and shuffle-board and racquet ball.
Cape Coral Farmers Market
Florida is also one of the USA's most bountiful states for excellent fresh produce such as delicious fruit and seafood. You can also pick up preserved goods to take home including pickles and salsas.
Frequently Asked Questions
How much does it cost to rent a holiday home in Cape Coral?
The average nightly price for a holiday home in Cape Coral is £58.
How many holiday homes are available to book in Cape Coral?
There are currently 4855 holiday homes in Cape Coral to browse and book for your next trip.
What is the most popular holiday home amenity in Cape Coral?
Travellers planning holidays to Cape Coral most often look for TVs, internet, and pools when it comes to accommodation amenities.
How many holiday homes are on offer in Cape Coral?
Holidaymakers looking for accommodation in Cape Coral will be pleased to know that there are 4855 options on offer, with prices starting from just £58 per night.
Am I allowed to bring my pet when staying in a Cape Coral holiday home?
Finding accommodation in Cape Coral for you and your dog is definitely possible, with 788 pet-friendly holiday homes available.
What's the best time of year to travel to Cape Coral?
June and July are the warmest months in Cape Coral, while January and November have the least rain.
We list offers from thousands of providers, including: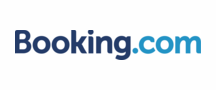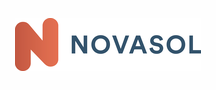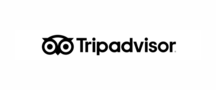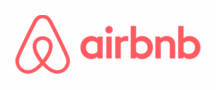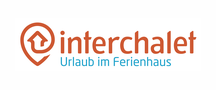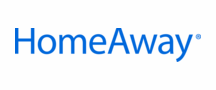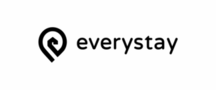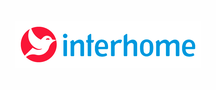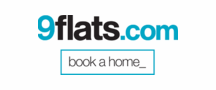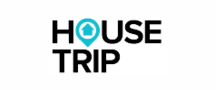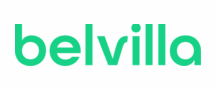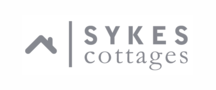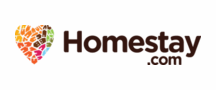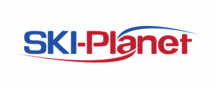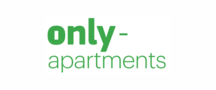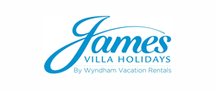 Top holiday destinations near Cape Coral
Explore More Holiday Ideas