Choose the perfect holiday letting
Save up to 70%
Best holiday rental deals in Chester
Browse 1,328 rentals listed in Chester and discover the perfect place for your holidays. Our search engine immediately compares the holiday rentals to help you save up to 78%.
Recommended holiday lettings in Chester
Rent a holiday home, apartment or cottage in Chester from just £33 per night
Holiday rentals with wifi
Apartments and holiday lettings with a kitchen
Holiday homes and cottages with a garden
Popular holiday rental amenities in Chester
Our search page's filters can help you find the ideal property in Chester. Chester is the ideal place to look for a rental if you need internet access during your holidays or you never miss an episode of your favourite show, as the most common features are internet and TVs. Three features that aren't often provided are saunas, hot tubs and pools.
7-Day Weather Forecast in Chester
Accommodation options for your holiday in Chester
One-third of the listings (35.54%) in Chester are hotel rooms. They are the most typical properties on offer there. The average nightly cost of hotel rooms in Chester is £148, and the median size is 25 m². Furthermore, this category of residence tends to be ideal for couples and small groups, since the majority of hotel rooms are able to welcome at least 3 people. If you would prefer to book a different holiday property type, you may want to check out apartment rentals, which are the other most common type of accommodation in Chester. These properties cost £279 a night , on average, and have an average size of 149 m².
Experience History and Fun with a Chester Holiday Cottage
One of the more picturesque cities in the United Kingdom, Chester boasts nearly 2,000 years of history, with attractions relating to the Romans and the English Civil War.
Located in the north-west of England, close to the border with Wales, Chester is noted for its charming buildings, extensive green spaces, and popular tourist attractions. These include Chester Zoo, great shopping along 'The Rows', and the Grosvenor Museum.
Rent a Chester holiday cottage and you'll be well positioned to explore all of these attractions and more, including nearby cities and the surrounding natural beauty of the county of Cheshire. Accommodation choices in Chester include forest lodges and luxury villas.
Where to find the best food in Chester?
What to eat on your holiday in Chester
With a wide assortment of fine restaurants, quaint cafes, and cosy country pubs, Cheshire is a foodie's paradise. Meat lovers won't go hungry in Chester. Manhattan-style steakhouses offer a variety of steaks and an extensive wine list in a relaxed setting. Typical meaty dishes in the area, include roast breast of chicken and seared smoked salmon.
For example, try the Opera Grill Restaurant. Housed in a historic building, this 400-seater upscale restaurant presents an elegant decor, featuring stunning neoclassical Greek elements. In addition to great charcoal-grilled steaks, the restaurant has a music lounge, which hosts live entertainment on Fridays.
Located in the heart of the city centre, the Chef's Table Restaurant is an award-winning restaurant offering visitors seasonal dishes in a cosy setting. With gluten free, lactose free, and vegan options, this restaurant proposes sophisticated options for all diets.
What is the weather like in Chester?
Weather in Chester
As is the case with other areas of the north-west of England, Chester's weather can be a little wet, pleasant, sunny, cold or warm. Occasionally, it can be all of these in the same day. Late spring and summer bring warm, sunny days, autumn can be damp and cool, while winter brings cold weather and frost on the ground.
Whatever time of year you've booked a holiday letting in Chester, it is a good idea to pack waterproof clothing, even in summer. However, even in less than desirable weather, renting a cosy Chester holiday lodge or apartment means you will always have a warm and comfortable place to come home and dry off.
What are the top sights in Chester?
What to see in Chester
This beautiful city is a joy to explore on foot. Spend time in the cafés, hunt for souvenirs in the shops, and get up close to the famed Chester city walls, which date back to 75 A.D. Once you've soaked up the city's atmosphere, it'll be time to start exploring some of the great attractions. There are plenty of lodges and holiday apartments close to the centre of Chester, so you can easily explore.
Chester Cathedral is one of England's most beautiful places of worship and is well worth visiting. There has been a place of worship on this site since the year 958 A.D., but the current one has been standing since the 16th century. However, some older portions still remain, including the High Gothic and Chapter House, which date back to the 13th century. The wonderful Cathedral Choir is worth hearing and is easily one of the highlights of Chester city.
Encounter the city's Roman past at the Chester Roman Amphitheatre, Dewa Roman Experience, and the Grosvenor Museum. The Roman Amphitheatre dates back to the 1st century A.D. and was used for events such as bull baiting, combat sports, and gladiator battles, until around 350A.D. At the Dewa Roman Experience, you can take a walk through a recreated Roman settlement and see how they used to live, all smells included. Finally, at the Grosvenor Museum you can learn about the Roman history related to Chester and the UK as a whole.
What are the best activities for families in Chester?
What to do in Chester with kids
Renting your own Chester holiday letting or apartment is a great optionfor a family holiday, so the whole family can enjoy privacy and flexibility. You'll quickly see that there is plenty in the city to entertain younger travellers.
At Grosvenor Park, children can ride the miniature railway, which goes around a lake. This is a terrific place to spend a sunny afternoon with the family.
Make exploring the city more interesting for the kids by hunting for treasure on the Chester Treasure Trail, in which you must locate clues and figure out where the booty is.
One of the best family holiday activities that kids and adults will both love is Chester Zoo, which is considered to be the best in the country as well as one of the best in the world. This 125 acre zoo has its own monorail and a staggeringly large range of wildlife. You'll find elephants, jaguars, orangutans, rhinos, spectacled bears, otters, penguins, and much, much more. Dedicate the whole day to this fantastic zoo. You'll need it if you want to see everything it has to offer.
What are the benefits of self-catering in Chester?
Self-catering accommodation in Chester
Self-catering accommodation in Chester allows you to explore nearby cities and experience beautiful natural surroundings. Plenty of fresh produce can be purchased at the Chester farmers' markets providing you with all the ingredients you need to cook up delicious meals in your holiday cottage.
Self-catering accommodation options in Chester are numerous and include a large variety of options, from luxury homes, to rentals with hot tubs, or cosy rural cottages.
What are the must-see attractions in Chester?
Sights to explore: Roman Chester and beyond
Walls of Chester
Chester's city centre is fully enclosed in thick walls, designed to protect the town from invaders.Taking a walk along the two-mile circuit is a great way of getting to know the city.
Chester Cathedral
Dating back almost a thousand years, Chester Cathedral is bursting with history. Enjoy the tranquil atmosphere, and don't miss the stained glass and courtyard gardens.
River Dee
The River Dee flows through Chester and into the sea nearby, and the paved promenade known as The Groves gives visitors the opportunity to walk along the river, or hire rowing boats and pedalos.
Chester Zoo
The UK's most visited zoo, Chester Zoo is home to over 500 different species. Get to know the animals, attend the feeding sessions and teach the kids all about wildlife and conservation.
Grosvenor Park
Grosvenor is Chester's ornamental park and combines formal planting and shrubs with tree-lined avenues and children's play areas.
Frequently Asked Questions
How much does it cost to rent a holiday home in Chester?
The average nightly price for a holiday home in Chester is £33.
How many holiday homes are available to book in Chester?
There are currently 1,328 holiday homes in Chester to browse and book for your next trip.
What is the most popular holiday home amenity in Chester?
The top three amenities our customers choose for holiday rentals in Chester are internet, TVs and gardens.
How many holiday homes are on offer in Chester?
Holidaymakers looking for accommodation in Chester will be pleased to know that there are 1,328 options on offer, with prices starting from just £33 per night.
Am I allowed to bring my pet when staying in a Chester holiday home?
Dogs are welcome in Chester, which is home to 92 pet-friendly holiday homes.
What's the best time of year to travel to Chester?
Book your Chester holiday in May or February to avoid a washout; these are the months with the least amount of rain.
We list offers from thousands of providers, including: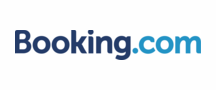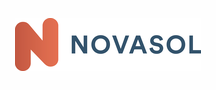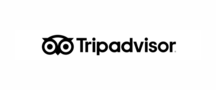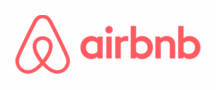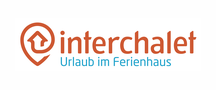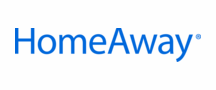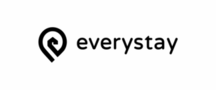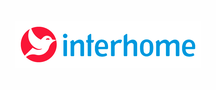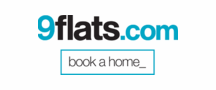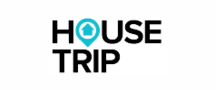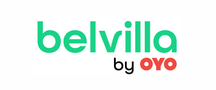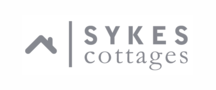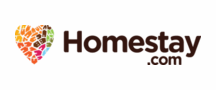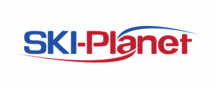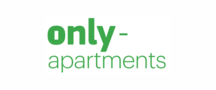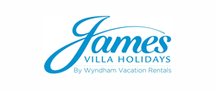 Top holiday destinations near Chester
Find holiday inspiration for your next trip