Choose the perfect holiday letting
Save up to 67%
Best holiday rental deals in Córdoba
Recommended holiday lettings in Córdoba
Rent a holiday home, apartment or cottage in Córdoba from just £28 per night
Holiday rentals with wifi
Best holiday homes with a patio or terrace
Holiday lettings and apartments with air conditioning
Popular holiday rental amenities in Córdoba
A few of the rentals include a pool, which makes Córdoba a wonderful destination for people looking to spend their holidays poolside. Hotel rooms with pools in Córdoba are a excellent option for groups of 3 and usually cost around £137 per night. A few of Córdoba's holiday lettings including a pool are within 2 kilometres of water, so you can spend your days lounging by the pool or the waterfront. In Córdoba, there are many options if you want to book a holiday rental that allows pets. If this is a top requirement for you, check the apartment rentals in Córdoba. This is the most pet-friendly property type there. You will also find different rental options if you would like to rent near the city centre, as a few of the pet-friendly rentals are less than 2 kilometres away from the centre of the city.
Price and Availability Index for Córdoba
Holiday Letting Price Information in Córdoba
We analysed price data and summarised them in this graph, which shows holiday letting prices for the next twelve months in Córdoba. Prices during one week in October (30/10 - 06/11) go up to £35 per night, which is the highest average price in the next 12 months. Prices decrease during one week of September (03/09 - 10/09), when average prices are £6.
Holiday Home Availability Information in Córdoba
Have a look at the above graph to see the availability of holiday rentals in Córdoba. It is in August that you will find the week with the fewest available holiday lettings (27/08 - 03/09). It will be easy to find a holiday home that suits you in one week in October (30/10 - 06/11), when 91 of the rentals are still available.
7-Day Weather Forecast in Córdoba
Accommodation options for your holiday in Córdoba
836 out of the 2443 offers in Córdoba are apartment rentals. They account for nearly half of the accommodation options there (43.84%). The average nightly cost of apartment rentals there is £104, and the average size is 66 m². Furthermore, these properties are usually perfect for medium-sized groups and families, as that's the average number of guests that apartment rentals can host in Córdoba. Travellers who prefer something other than apartment rentals can also find many hotel rooms, which are the second most popular property type in Córdoba. Hotel rooms have an average size of 24 m² in Córdoba.
Córdoba holiday accommodation is about flower festivals and history
Córdoba, Spain, is home to one of the world's oldest Islamic buildings, the Great Mosque of Córdoba. Culture has churned in this city for more than a millennium, and holiday accommodation here lets you experience the richness of this endlessly intriguing part of the world.
What are the best places to discover the arts and culture of Córdoba?
Ancient Islamic culture
Why not explore the Jewish Quarter of the city, full of narrow streets, and the Muslim Quarter, where ancient buildings meet your eyes at every turn. A thousand years ago, Córdoba was Spain's Islamic centre.
The Guadalquivir river flows beneath the Great Mosque, past riverfront streets populated by cheerful bars and restaurants. With its many arches, the mosque-cathedral covers an area larger than 23,000 square metres, making it one of the largest religious buildings on earth.
Where are the unique attractions in Córdoba?
Secret city sights
Traverse the Puente Romano (Roman Bridge) for inspiring city views. While it has been rebuilt several times since the Reconquista, the original bridge was constructed in the tenth century by the Moors.
The Alcázar de los Reyes Cristianos was built by Alfonso XI in 1328. The interior houses exquisite Roman mosaics, while the exterior's palm-lined avenues and fountains are complemented by the ornate gate of Seville.
Don't leave Córdoba without a gander at the Calleja de las Flores. You'll be arrested by the sight of countless flowers with the cathedral-mosque in the background – make sure to take your camera.
What are the best events and festivals in Córdoba?
Summer fiestas
From April to June, Córdoba is alive with fiestas, which take place before things really heat up in July and August. Don't miss April's Battle of the Flowers, during which the porches and patios of the city overflow with blooms and flower-adorned floats fill the streets.
May's festivities are centred around family fun. Why not order tapas and watch the dance displays through the streets? The Cruces de Mayo (May Crosses) festival, which lasts four days, involves a competition for the best flower-dressed cross in town.
Frequently Asked Questions
How much does it cost to rent a holiday home in Córdoba?
The average nightly price for a holiday home in Córdoba is £28.
How many holiday homes are available to book in Córdoba?
There are currently 3060 holiday homes in Córdoba to browse and book for your next trip.
What is the most popular holiday home amenity in Córdoba?
Travellers planning holidays to Córdoba most often look for internet, TVs, and balconies/patios when it comes to accommodation amenities.
How many holiday homes are on offer in Córdoba?
Holidaymakers looking for accommodation in Córdoba will be pleased to know that there are 3060 options on offer, with prices starting from just £28 per night.
Am I allowed to bring my pet when staying in a Córdoba holiday home?
Yes, there are 121 holiday homes in Córdoba that allow pets, with an average price of £133 per night.
What's the best time of year to travel to Córdoba?
July and August are the warmest months in Córdoba, while July and June have the least rain.
We list offers from thousands of providers, including: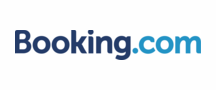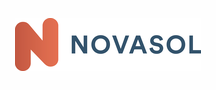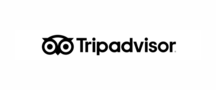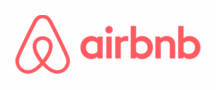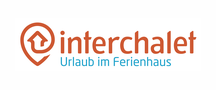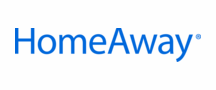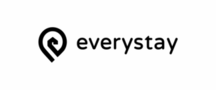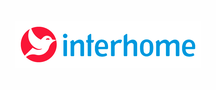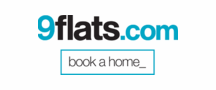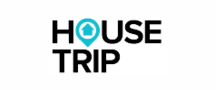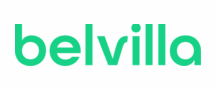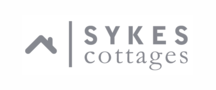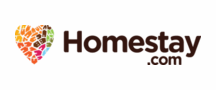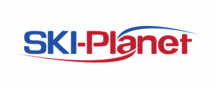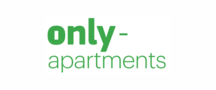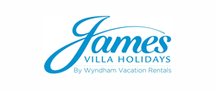 Top holiday destinations near Córdoba
Explore More Holiday Ideas