Choose the perfect holiday letting
Save up to 63%
Best holiday rental deals in Cornwall
Find a holiday letting that matches your criteria among the 33,767 beautiful holiday rentals from more than 35 partner websites in Cornwall. By comparing these different offers, HomeToGo brings you the lowest prices as well as the most popular accommodation options in Cornwall.
Recommended holiday lettings in Cornwall
Rent a holiday home, apartment or cottage in Cornwall from just £50 per night
Holiday rentals with wifi
Holiday homes and cottages with a garden
Apartments and holiday lettings with a kitchen
Popular holiday rental amenities in Cornwall
Check above for our most preferred filters in Cornwall and the number of rentals that include them. In Cornwall, 15,098 properties provide internet. So, if you need internet access during your holidays, use the internet filter to see these rentals. Three features that aren't typical are saunas, hot tubs and pools.
Price and Availability Index for Cornwall
Holiday Letting Price Information in Cornwall
We analysed holiday cottages, homes and apartments to display a price graph showing the average price per night in Cornwall. The week with the highest average prices is in December (24/12 - 31/12). During this week, a night will cost on average £460. Prices are more affordable in January (21/01 - 28/01).
Holiday Home Availability Information in Cornwall
Check how busy Cornwall is with our availability graph. Be careful if you plan to go to Cornwall in February, as it is the busiest week of the next 6 months (19/02 - 26/02). The week with the most available holiday lettings is in October (08/10 - 15/10), with 82 of the holiday rentals available.
7-Day Weather Forecast in Cornwall
Accommodation options for your holiday in Cornwall
In Cornwall, house rentals are the most prevalent accommodation option. These types of accommodation have an average size of 119 m² and a median price of £215 a night. Moreover, these holiday properties are ideal for medium-sized groups and families, as most can accommodate 5 people. If you would prefer to book an alternative property type, you may want to check out hotel rooms, which are the other most frequently offered property type in Cornwall. Our analysis shows that the standard price of hotel rooms is £188 a night for an area of 26 m².
Rent a Cornwall holiday cottage to explore Britain's dramatic coast
In recent years, Cornwall has become one of the most popular travel destinations in the United Kingdom. It boasts idyllic beaches, beautiful countryside and a unique culture that appeals to holidaymakers all over the world. The recent TV show Poldark has also reinvigorated interest in Cornwall as a holiday destination as new generations become aware of its beautiful beaches, quaint villages and stunning natural landscapes.
Located in the most southwesterly point of England, Cornwall is unusual in that it only has one city, Truro. However, it has a number of famous towns and villages which draw large crowds of visitors, especially in summer. The charm of its rural landscape is also clear, with large stretches of Cornwall's coastline protected as Areas of Outstanding Natural Beauty.
Many visitors to Cornwall choose to rent a holiday cottage - the perfect way to enjoy the county's traditional charm. With hundreds to choose from, it will be easy to find your dream holiday home. The most common areas to rent a cottage are along the North coast, in towns such as Newquay and Port Isaac. The real benefit of choosing a Cornwall holiday letting is that it allows for a truly authentic Cornish experience. This is ideal for those who prefer to organise their holiday independently.
Where to find the best food in Cornwall?
What to eat on your Cornwall holiday
With a vast array of culinary delights available across Cornwall, it is most famous for its ice cream - considered some of the finest in Britain. Regarded as Cornwall's national dish, the Cornish Pasty is also a must-eat for all holidaymakers venturing to the region.
A particularly popular place to eat is the Jamie Oliver Fifteen restaurant overlooking Watergate Bay. The restaurant was set up to provide training for disadvantaged young people in the area with support from professional chefs, and has been widely praised for the quality of cuisine provided.
What is the weather like in Cornwall?
What weather can you expect on your Cornwall holiday?
Cornwall is known for being amongst the sunniest places in the UK, experiencing the highest amount of sunshine per day in July. Unsurprisingly, summer is the most popular time to rent a Cornwall holiday cottage!
It also experiences a higher level of rainfall than the east of Britain, but less rainfall than parts of the north. Although the weather in Cornwall can be quite changeable, it is the ideal holiday destination all year round, as its winters are some of the warmest in the country.
What are the top sights in Cornwall?
Things to see & do on your Cornwall holiday
After significant rebranding schemes with funding from the National Lottery and the EU scheme Objective One, Cornwall has transformed itself into an area with some of the most unique sights in the world.
The Eden Project Opened in 2001, the Eden Project is an eco-park where artificial biomes are full of over 1,000 different plants from around the world. Its introduction improved the economy of Cornwall significantly and, since its creation, visitors have flocked from all corners of the world. It is ideal for families who are looking for a fun day out that will prove educational and enjoyable for all ages.
The National Maritime Museum Another popular destination for families is the National Maritime Museum in the University town of Falmouth, known for its Viking reconstructions and hands-on approach.
What are the best places to discover the arts and culture of Cornwall?
Art and culture in Cornwall
Cornwall now attracts a significant number of art lovers for the annual Du Maurier Festival in May. Named after author and playwrite Daphne du Maurier, the small town of Fowey hosts authors, musicians and broadcasters over a period of 11 days. Another culturally significant gallery is the Tate St Ives. Opened in 1993, this art gallery is home to some famous works from sculptor Barbara Hepworth, and abstract artist Ben Nicholson, with occasional visiting exhibitions.
Overall, Cornwall's status as a place of historical and cultural significance within Britain can only be fully appreciated by those who experience it for themselves. A Cornwall holiday cottage offers a wide range of opportunities for a therapeutic getaway with the family, a unique place where those who visit will soon be longing to return.
Where are the unique attractions in Cornwall?
Top 5 Best Beaches for Surfing in Cornwall
Rent out a vacation holiday letting in Cornwall for a chance to explore one of the most picturesque parts of England. Jutting out at the end of the United Kingdom, Cornwall boasts an endless horizon. It hosts breathtakingly beautiful beaches with dramatic cliffs, soft sandy beaches, and calm sandy coves. With over 300 beaches, Cornwall is a hub for surfing its climate and great beaches. What not rent a holiday letting for a chance to explore these top beaches ideal for surfing?
The Fistral beach lies 2.5 miles from New Quay town centre. Fistral is the best-known surfing beach in Cornwall. It has class waves that swell up to six feet, making it a great surfing point. Visit the beach for a great surf during your stay in a Cornwall cottage. Praa Sands lies between Penzance and Helston. Praa Sands has a fast, hollow, and heavy wave thanks to the northern winds. Vacationers that love surfing can visit this surf point for the guaranteed best surf.
Perranporth has low tide, which gave the best waves. Visitors flock to the beach on a good swell but if you're looking for privacy, head over to the Penhale end. It has the best waves on the beach, ideal for great surf. Polzeath beach is not as famous as other surfing points as waves tend to be gentle. However, this makes it ideal for beginner and intermediate surfers who are looking to learn. It's a great spot to head if you're looking to learn or not feeling confident. Step out of your Cornwall cottage to visit Gwithian beach. It has plenty of room for everyone from beginners to expert surfers. It has consistent waves that vary in size, all ideal for surfers of all ages.
What are the benefits of self-catering in Cornwall?
Stay by the sea in a Cornwall holiday cottage
On your Cornwall holiday you will definitely want to stay by the sea to make the most of the region's stunning ocean views and refreshing sea breezes. There are a range of holiday lettings on offer in Cornwall, many with enviable seaside locations.
Cosy Cornish cottages There are countless historic cottages to be found in Cornwall's many peaceful seaside towns and villages. You will easily find a holiday cottage next to the sea, mostly traditional fisherman's cottages. Not only do these make an excellent base for exploring Cornwall but they also give you the opportunity to experience a traditional way of life on the coast. There's plenty of choice, so whether you want a cheap holiday cottage for a budget break or you're looking for more luxurious accommodation, you're sure to find something suitable.
Holiday apartments Another great way to enjoy the sea air in Cornwall is to rent a holiday apartment. This can often be a cheaper option, especially if you want to stay by the sea, so can be great for those on a budget. Cornwall offers a range of holiday apartments in its coastal towns, generally with one or two bedrooms and a kitchen, making them perfect for self-catering holidays.
Larger holiday lettings in Cornwall There is more to Cornwall than quaint holiday cottages. The region also offers some beautiful modern holiday houses, built with large windows to let in the sweeping ocean views. You can find spacious holiday lettings suitable for large groups, and often with facilities like a swimming pool - these can be the perfect base for a family holiday or group weekend away.

Cornwall's sunny weather and stunning beaches make it one of Britain's best-loved summer destinations. But with sharing your photos now an indispensable part of any travel experience, where in Cornwall should you head to get the best shots?
To celebrate the start of summer, HomeToGo has researched the 7 most Instagrammed Cornish beach destinations. From boats bobbing in Newquay's harbour to Falmouth's golden sands, there's something in Cornwall for everyone. So snap away, choose the best filter and get ready for a holiday to remember!
The 7 Most Instagrammed Beach Towns in Cornwall
Methodology: HomeToGo's search data was used to identify the 100 British beach towns with the most searches on hometogo.co.uk between 1st June 2018 and 31st May 2019. The top 7 are the destinations from this shortlist which are in Cornwall and have the most Instagram hashtags. Data was collected on the 17th June 2019.
What are the must-see attractions in Cornwall?
Natural wonder: Cornwall's top attractions
1. Minack Theatre
Porthcurno's open-air theatre lies four miles from Land's End in Cornwall, and is one of the world's most spectacular theatres. Witness an opera or musical against the dramatic granite cliff setting.
2. Lanhydrock House and Garden
Set in 1,000 acres of wooded parkland, this grand country estate formerly housed the illustrious Robartes family. Visit the Long Gallery to play the Steinway piano.
3. The Lost Gardens of Heligan
Explore 200 acres of mystery and romance in the 9th-century Lost Gardens. Features such as bee hives, rope bridges, shire horses, charcoal kilns and wishing wells keep kids thoroughly entertained.
4. Screech Owl Sanctuary
Hosting hundreds of owls in aviaries arranged by species, the sanctuary nurses injured and sick owls. There are meerkats, emus, goats and ponies too.
5. Fistral Beach
Backed by high sand dunes, this large, clean beach is a favourite with surfers. Be sure to grab some delicious fish and chips at one of the seafront restaurants.
Frequently Asked Questions
How much does it cost to rent a holiday home in Cornwall?
On average, a House rentals or Hotel rooms in Cornwall costs £50 per night.
How many holiday homes are available to book in Cornwall?
October is the time of year with the highest amount of House rentals and Hotel rooms available in Cornwall, so you'll find plenty of great holiday deals during this month.
What is the most popular holiday home amenity in Cornwall?
When booking a holiday home in Cornwall, consider looking for accommodation with internet, TVs, or gardens, which are the three most popular amenities for this destination.
How many holiday homes are on offer in Cornwall?
Holidaymakers looking for accommodation in Cornwall will be pleased to know that there are 33,306 options on offer, with prices starting from just £50 per night.
Am I allowed to bring my pet when staying in a Cornwall holiday home?
Yes, there are 4,415 holiday homes in Cornwall that allow pets, with an average price of £180 per night.
What's the best time of year to travel to Cornwall?
Book your Cornwall holiday in April or May to avoid a washout; these are the months with the least amount of rain.
We list offers from thousands of providers, including: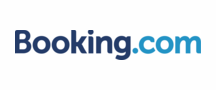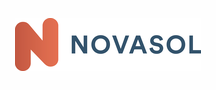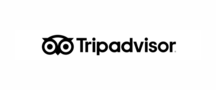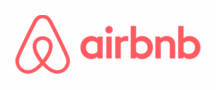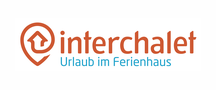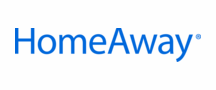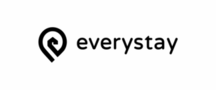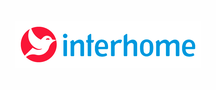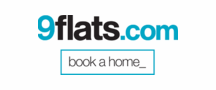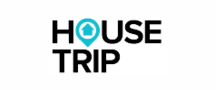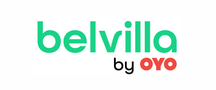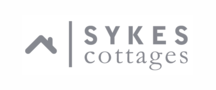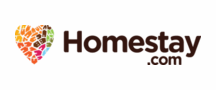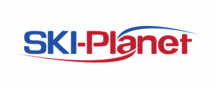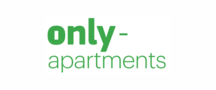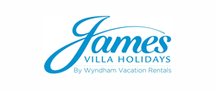 Find holiday inspiration for your next trip