Choose the perfect holiday letting
Save up to 57%
Best holiday rental deals in Corsica
Recommended holiday lettings in Corsica
Rent a holiday home, apartment or cottage in Corsica from just £43 per night
Holiday rentals with wifi
Holiday lettings and apartments with air conditioning
Best holiday homes with a patio or terrace
Popular holiday rental amenities in Corsica
Many holidaymakers are looking for a holiday letting that has a pool. Nearly half of the accommodation options in Corsica have one. In addition, more hotel rooms have pools than any other type of property. They are a great choice if you go in a group of 3, as that is the number of people they can accommodate on average. You could also rent a property providing a pool near the water, which is the case for more than two-thirds of the properties on offer there. Corsica is a wonderful holiday spot if you travel with a pet, since many properties in Corsica allow you to bring your pet. Pet-friendly holiday rentals in Corsica cost, on average, £168 per night. A few of the pet-friendly lettings are situated less than 2 kilometres away from the city centre.
Price and Availability Index for Corsica
Holiday Letting Price Information in Corsica
Holiday Home Availability Information in Corsica
7-Day Weather Forecast in Corsica
Accommodation options for your holiday in Corsica
More than a quarter of the listings (27.26%) in Corsica are house rentals. They are the most prevalent holiday lettings on offer there. The standard size of house rentals in Corsica is 109 m², with a median price of £256 per night. Moreover, these rentals are usually optimal for large groups, as that is the average number of holidaymakers that house rentals are able to host in Corsica. Apartment rentals are the second most typical accommodation option in Corsica. Our data reveals that the average price of apartment rentals is £118 per night for an area of 55 m².
Enjoy France and Italy from your Corsican holiday home
Your ideal holiday home on the French island of Corsica offers you an immense variety of activities and sights, from sparkling bays to vast valleys and jutting peaks. Blending Italian and French sensibilities, the island is especially rich in culture and has a unique character and customs that you will love discovering.
Where to find the best food in Corsica?
Corsica's local flavour
Corsican music is one of the keys to the island's identity, the others being food and wine. The rich history has infused Corsican fare with unique flavour. Products include chestnuts, which are the basis of innumerable dishes as well as goat and sheep milk cheeses and some of the world's best charcuterie.
The Corsican pig is crossbred with wild boar and mainly fed with chestnuts, giving it a singular flavour that you will have to taste to believe. Delicious fruity olive oil is a mainstay of the cooking on the island and eight different wineries produce delectable varieties that are enjoyed the world over.
What are the best places to discover the arts and culture of Corsica?
Corsican culture
Wander through Bonifacio's streets and soak up the culture that has collected here along with the rainwater funneled by ancient aqueducts into the communal cistern. A 16th Century drawbridge leads you into the old town, where you stumble upon the Bastion de l'Etendard, a 13th Century structure housing a small museum. Just along the headland you will find a dramatic Gothic church, the Eglise Ste-Domninque, and an atmospheric marine cemetery. Elsewhere on the island, you will find sites such as the prehistoric Filitosa, a collection of carved bronze menhirs with anthropomorphic faces, a thousand year old olive tree and a newly developed museum.
What are the must-see attractions in Corsica?
Highlights of the island
Calanche Cliffs
These incredible granite rock formations are Unesco protected and rise up to a height of 400 m. From the summit hikers can take in sublime views of the surrounding landscape. Try taking a break at the picturesque village of Piano on your way and look out for the famous heart, skull and head-shaped extrusions that are characteristic of this part of the island.
Citadel of Bonifacio
Bonifacio is like something from the pages of a novel. The medieval town rises straight out of limestone cliffs, embraced by an old town wall that lends a theatricality to its winding streets. Bonifacio's flagstones have been polished by centuries of wear and you have the feeling that the city has changed little across the centuries.
Washing lines dangle and children and dogs scamper through its streets, as they have since Medieval times. This compressed yet elegant time capsule seems somehow to have weathered the storm of modernity and remains a monument to history. The town feels Italian rather than French and Bonifacio's cultural uniqueness is best enjoyed while overlooking its glittering harbour with a glass of local wine in hand.
Frequently Asked Questions
How much does it cost to rent a holiday home in Corsica?
The average nightly price for a holiday home in Corsica is £43.
How many holiday homes are available to book in Corsica?
May is the time of year with the highest amount of Hotel rooms and Apartment rentals available in Corsica, so you'll find plenty of great holiday deals during this month.
What is the most popular holiday home amenity in Corsica?
The top three amenities our customers choose for holiday rentals in Corsica are internet, TVs and gardens.
How many holiday homes are on offer in Corsica?
Holidaymakers looking for accommodation in Corsica will be pleased to know that there are 21966 options on offer, with prices starting from just £43 per night.
Am I allowed to bring my pet when staying in a Corsica holiday home?
Finding accommodation in Corsica for you and your dog is definitely possible, with 2,961 pet-friendly holiday homes available.
What's the best time of year to travel to Corsica?
July and August are the warmest months in Corsica, while July and August have the least rain.
We list offers from thousands of providers, including: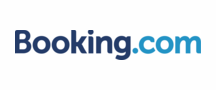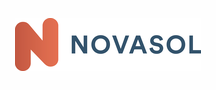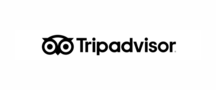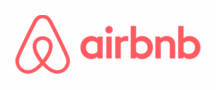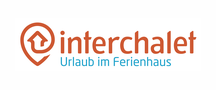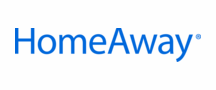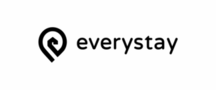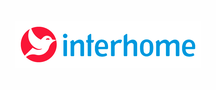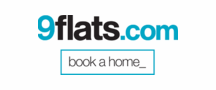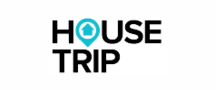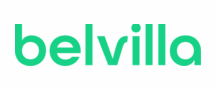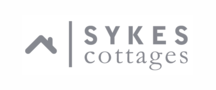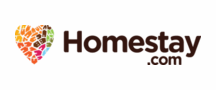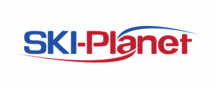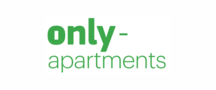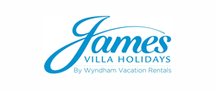 Explore More Holiday Ideas