Choose the perfect holiday letting
Save up to 43%
Best holiday rental deals in Devon
Easily find the perfect holiday letting from £41 per night by searching and comparing the 22,177 options available in Devon. HomeToGo allows you to directly search and compare the prices for each rental from numerous providers to discover the best price and save up to 60%.
Recommended holiday lettings in Devon
Rent a holiday home, apartment or cottage in Devon from just £41 per night
Holiday rentals with wifi
Holiday homes and cottages with a garden
Apartments and holiday lettings with a kitchen
Popular holiday rental amenities in Devon
Many holidaymakers are looking for a property that includes a pool. A few of the rentals in Devon have one. In addition, more hotel rooms have pools than any other property type. They are an excellent choice if you go in a group of 3, as that is the number of people they can most often accommodate. You can also choose a holiday letting providing a pool near the water, which is the case for most of the lettings there. In Devon, there are many choices in case you're looking for a holiday letting that welcomes pets. Pet-friendly holiday rentals in Devon cost, on average, £180 per night. It is also possible to find pet-friendly properties that are centrally located. In Devon, a few of the properties are situated within 2 kilometres of the city centre.
Price and Availability Index for Devon
Holiday Letting Price Information in Devon
We summarised price information data in the above graph to give you more insights into prices in Devon. Holiday letting prices are the highest in December (24/12 - 31/12). On the other hand, in November you will find the cheapest prices (19/11 - 26/11). The average price this week is £104 a night.
Holiday Home Availability Information in Devon
The availability graph shows the percentage of available rentals in Devon. The most challenging week to find a letting in the next twelve months is in January (29/01 - 05/02). Conversely, it is in October (08/10 - 15/10) that the highest percentage of rentals are available.
7-Day Weather Forecast in Devon
Accommodation options for your holiday in Devon
In Devon, house rentals are the most prevalent type of accommodation. These types of accommodation have an average size of 121 m² and a median price of £222 a night. Moreover, this specific type of accommodation is usually the perfect choice for medium-sized groups and families, since the majority of house rentals can welcome groups of 6. Travellers looking for something else can also find many hotel rooms, which are the second most popular property type in Devon. These properties cost £161 a night , on average, and have an average size of 30 m².
Book a Devon cottage for the perfect country and seaside holiday
Devon, a county in southwest England, is renowned for its scenic countryside and dramatic coastal landscapes. Visitors often rent holiday lettings in the West Country to soak up the sun at Devon's Blue Flag beaches and hike through its expansive countryside. Travellers staying at Devon holiday cottages will be intrigued by the area's fascinating history, which is on display at its many heritage sites and museums.
The county offers so many options for a family holiday that it's impossible to see everything on one visit. Devon's mild climate and wide range of holiday lettings mean that, whatever your preferences, you can create your perfect holiday experience.
Where to find the best food in Devon?
What to eat on your holiday in Devon
Devon's long coastline makes the county famous for its seafood, and some of the best fish in the country is caught and served in Devon's restaurants. From humble fish and chips eaten out of paper on the seafront at Torquay to Michelin-starred eateries and gastro pubs, Devon has it all.
Try asking people living close to your Devon holiday cottage about the best places to eat locally. You just can't beat local knowledge about that up and coming gem of a restaurant which hasn't featured in the guide books yet!
You definitely can't go to Devon without having a cream tea – scones laden with cream and jam and served with tea or coffee. Traditional cream tea is eaten in the afternoon, and all cafes, coffee shops and hotels will serve this sumptuous treat.
For a relaxed family holiday, there are also plenty of self-catering holiday lettings available in Devon, so you can easily kick back and relax at home in the evenings when you don't feel like eating out.
What is the weather like in Devon?
What weather to expect on your Devon holiday
The south-west of England boasts the best climate in the UK, and has warm summers and mild winters. The best time to visit is between late May and early September, although if you're a water sports fan, September and October have the warmest sea temperatures.
Snow is uncommon in Devon, except on the higher ground around Dartmoor. Summer months can be hot, with temperatures rivalling the Mediterranean resorts. Why not look for a Devon holiday letting with an outdoor pool, which will provide the perfect place to cool off on a warm July afternoon?
What are the top sights in Devon?
Devon's top attractions
Beaches, swimming and surfing
The main reason for visiting Devon is the beaches. You're spoilt for choice, with five kilometres of golden sands at Woolacombe Beach for family friendly swimming and sandcastles, Croyde Bay for rockpooling and surfing, or Torquay for the traditional British seaside holiday experience. Nine of Devon's beaches, including the popular Blackpool Sands beach in Dartmouth and South Sands beach in Salcombe, have been awarded the Blue Flag accreditation as testament to their cleanliness.
Family days out
Devon isn't short of history either, and it's just a short hop from many Devon holiday lettings to Plymouth Hoe or Exeter Cathedral. Crealy Adventure Park offers a mix of children's attractions alongside other rollercoasters to keep the teenagers happy, and a great plan for cooler days is the enormous National Marine Aquarium in Plymouth. For family friendly days out from your Devon holiday homes, visit the apes and giraffes at Paignton Zoo, or the miniature houses at Babbacombe Model Village.
National parks
To discover the great outdoors in Devon, look no further than the greater Dartmoor area. This region boasts beautiful national parks with rolling hills and granite outcroppings, which are home to wild ponies, along with many other animals.
What are the best places to discover the arts and culture of Devon?
What part of Devon to visit
Devon has many scenic corners offering cosy and comfortable holiday cottages - there's definitely something for everyone.
Salcombe: In the pretty waterside town of Salcombe you can enjoy a thrilling sailing experience in the Kingsbridge Estuary. Or catch a ferry and cruise in search of nearby solitary beaches.
Dartmouth: This quaint harbour town is built on a hill overlooking the river Dart. The town prides itself of its many festivals and the charming Dartmouth Castle.
Woolacombe: Famous for its beach, the fun holiday parks and the vibrant village, Woolacombe is a family friendly holiday spot.
What are the best activities for families in Devon?
Family holidays in Devon
Devon is a perfect destination for families - children will be more than happy playing on one of Devon's many beaches, or in the countryside around your holiday cottage.
There are so many beaches in Devon that you could spend a month going to one each day and still not see them all. For a break from sandcastle-making, book the kids into surf school at Croyde or Woolacombe to learn the basics of surfing or bodyboarding, or take them to see the UK's largest aquarium in Plymouth.
Where are the unique attractions in Devon?
Trips and excursions in Devon
Devon is predominantly rural, but the mid-size city of Exeter features plenty of art, culture and nightlife, alongside its breathtaking cathedral. The town of Plymouth also has a charming Old Town district with offbeat restaurants, galleries and bars. If you are still yearning for a trip to a bigger city, hop on a train for a short trip up to Bristol for shopping, restaurants and everything a major city has to offer.
The next county to the west, Cornwall, has just as much for visitors as Devon, and Tintagel castle and the pretty village of Fowey are both worth visiting. Take a look at leaflets and other information in your Devon holiday letting - it's impossible to cram everything there is to see into one visit, and you'll have to prioritise.
What are the benefits of self-catering in Devon?
Devon on a budget: self-catering holidays
With an abundance of natural attractions and good-value self-catering holiday homes, Devon offers visitors plenty of economical holiday options. The great thing about natural attractions is that many don't have an admission fee! Catch some sun and sand at Torbay, Woolacombe, and Ilfracombe, or go country and coastal hiking at Devon's national parks and along its coastlines.
Dartmoor: In South Devon lies Dartmoor National Park, which boasts expansive moorlands, towering granite hilltops, wooded valleys, fast-flowing rivers, and hiking trails with excellent countryside views. Ride the South Devon Railway's steam train from Buckfastleigh to Totnes to gape at the landscapes, or check out Dartmoor Zoological Park to see jaguars, tigers, monkeys, lions, bears, deer, and cheetahs.
Royal Albert Memorial Museum & Art Gallery: This notable museum in Exeter, which has free admission, has 16 galleries packed with geological fossils, archaeological artefacts, 16th- to 20th-century paintings, prints, and sculptures. Make sure to see the fascinating decorative arts collection of clocks, watches, pottery, silverware, and glass.
Cockington Country Park: This 460-acre country park in Torquay includes some of Torbay's most scenic countryside and gardens, all interwoven with circular walking trails. For free, visitors can check out the Cockington Court Craft Centre, a manor house comprising 20 craft studios and a contemporary art gallery. The park is also a venue for Illyria outdoor theatre summer shows, such as Frankenstein, The Merchant of Venice, Ali Baba and the Forty Thieves, and The Tempest.
Blackpool Sands: Blackpool Sands in Dartmouth, primarily a shingle beach, is Blue Flag designated and set within an Area of Outstanding Natural Beauty. Visitors can hire kayaks and paddle boats at the beach during summer, or take in spectacular coastal views along the Blackpool Sands Circular Walk. The sandpits here are great for keeping the kids busy building sandcastles.
South Milton Sands: At Salcombe, one of southern Devon's foremost seaside resort towns, visitors can bathe at South Milton Sands. The stunning beach's clean water is excellent for surfing, and the area is set alongside wetlands that are of scientific interest. Visitors can hire paddle boats and kayaks at the beach during the summer, or attend The Rock Watersports Festival in June.
What are the must-see attractions in Devon?
Beaches and wildlife in Devon
Woolacombe Beach
Located in the North Devon Area of Outstanding Natural Beauty, sandy Woolacombe Beach is popular with surfers because of its breaking waves.
The Donkey Sanctuary
Hundreds of donkeys including the large French Poitou donkeys with their distinctive shaggy coats are waiting to meet you. The sanctuary is located in Sidmouth along the Jurassic Coast.
Paignton Zoo Environmental Park
Home to 2.000 animals of 300 different species, the zoo's collection is categorised by habitat. Prominent exhibits include the Desert House, Forest Animals, Wetland Birds and the Tropical Forest House.
Yaraks Birds Of Prey Falconry Centre
The centre welcomes those who'd like to handle and fly birds of prey in an undisturbed, natural environment. Make an appointment to visit the owls, hawks, falcons and eagles.
Plymouth Hoe
The Hoe, a clifftop ridge boasts splendid views over the ocean bay and Drake's Island. Look out for Smeaton's Tower lighthouse, an impressive 18th c. engineering feat.
Frequently Asked Questions
How much does it cost to rent a holiday home in Devon?
The average nightly price for a holiday home in Devon is £41.
How many holiday homes are available to book in Devon?
There are currently 22,177 holiday homes in Devon to browse and book for your next trip.
What is the most popular holiday home amenity in Devon?
Travellers planning holidays to Devon most often look for internet, TVs, and gardens when it comes to accommodation amenities.
How many holiday homes are on offer in Devon?
Holidaymakers looking for accommodation in Devon will be pleased to know that there are 22,177 options on offer, with prices starting from just £41 per night.
Am I allowed to bring my pet when staying in a Devon holiday home?
Yes, there are 3,500 holiday homes in Devon that allow pets, with an average price of £180 per night.
What's the best time of year to travel to Devon?
July and August are the warmest months in Devon, while April and February have the least rain.
We list offers from thousands of providers, including: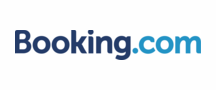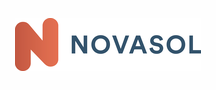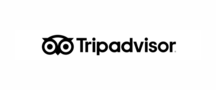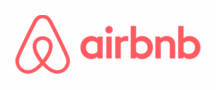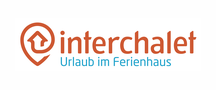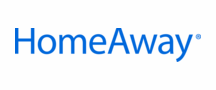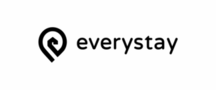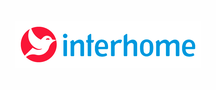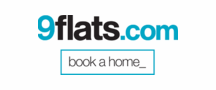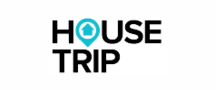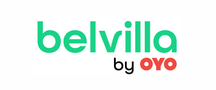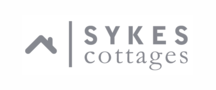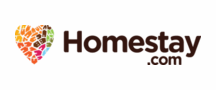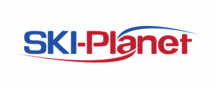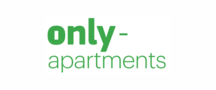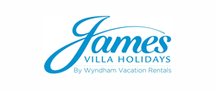 Home to some of England's most beautiful coastline, Devon is one of the UK's most loved summer holiday destinations. And, of course, no summer holiday is complete without photos to share! So where should you head to take the best shots this summer?
To celebrate the start of summer, HomeToGo has researched the 7 most Instagrammed beach towns in Devon. Golden sands, sunny weather and gorgeous landscapes make these destinations truly stand out - no filter needed!
The 7 Most Instagrammed Beach Towns in Devon
Methodology: HomeToGo's search data was used to identify the 100 British beach towns with the most searches on hometogo.co.uk between 1st June 2018 and 31st May 2019. The top 7 are the destinations from this shortlist which are in Devon and have the most Instagram hashtags. Data was collected on the 17th June 2019.
Find holiday inspiration for your next trip