Choose the perfect holiday letting
Save up to 68%
Best holiday rental deals in Donegal
You can choose from 67 beautiful holiday lettings from 8 holiday letting websites in Donegal, with prices starting at £32 a night. HomeToGo directly features top offers by comparing all available holiday lettings.
Recommended holiday lettings in Donegal
Rent a holiday home, apartment or cottage in Donegal from just £31 per night
Holiday rentals with wifi
Holiday homes and cottages with a garden
Most popular holiday lettings with a fireplace
Popular holiday rental amenities in Donegal
Holidaymakers who are specifically searching for a pet-friendly holiday letting will find Donegal suitable, as many lettings are pet-friendly. Pet-friendly properties in Donegal cost, on average, £81 a night. You can also find different accommodation options if you would like to stay near the city centre, as a few of the pet-friendly rentals are within 2 kilometres of the city centre.
7-Day Weather Forecast in Donegal
Accommodation options for your holiday in Donegal
Holidaymakers looking for bed & breakfast rentals in Donegal can find plenty of options to choose from, since this is the most typical accommodation option there. These types of accommodation have an average size of 25 m² as well as a median price of £98 per night. Moreover, most bed & breakfast rentals in Donegal can host 2 guests, which makes Donegal a wonderful destination for couples and small groups. You could also compare other types of accommodation in Donegal. House rentals are another popular property type in Donegal, with 2 offers to compare. Our data reveals that the median cost of house rentals is £193 per night for an area of 200 m².
With a Donegal holiday cottage you can discover this wonderful county
Donegal County, located in the Republic of Ireland, is home to pretty towns and stunning scenery. Explore the Atlantic cliffs and traditional gastropubs within walking distance of your Donegal holiday home. The Bluestack Mountains are another natural wonder waiting to be explored, and if you're travelling with children, activities such as bowling and jungle gyms will keep them busy for hours. Nestle down with a pint of Guinness in the island's most northerly county and discover the beauty of this remote gem.
What are the top sights in Donegal?
Sights in Donegal: what to see when you visit
Donegal town is the centre of activity for visitors to the region. Though easy to explore on foot, bicycles are a common site and can be hired from the high street. The local traveller information centre on Quay Street is an excellent resource for current events, but some permanent highlights of the town are the castle and the abbey. Rossnowlagh, located around 20 minutes from the centre, is a popular blue flag beach that is an excellent location for both relaxing and recreation. Water sports, swimming and surfing are all popular activities here.
Donegal is a county brimming with natural beauty, and this is why most travellers choose to visit the region. The Slieve League cliffs on the Atlantic coast are stunning and a must-visit. You can traverse the many paths at your leisure while taking in the panoramic views before you return to your Donegal holiday home.
There are two inhabited islands which make for wonderful day trips. Arronmore and Tory Island both offer at least one hotel, several pubs and spectacular scenery. Arronmore is accessible by car-ferry while the smaller Tory Island can only be reached by the foot passenger service.
Those who like to take to the green for a spot of golf won't be disappointed with a holiday home in Donegal. There are multiple courses littered across the county and the naturally rugged topography make for challenging courses with spectacular views.
What are the best activities for families in Donegal?
Donegal with children: activities with kids
Donegal is very much a family-friendly destination. The Rose Cottage Riding School and the Letterkenny go-karting centre both have great facilities for learning to ride and having a spin behind the wheel. The area isn't short on rainy day activities either. Bundoran Bowling and Jungle King (a large indoor play area) are both ideal ways to pass the time if you need to stay indoors and have a little time away from your Donegal holiday letting .
If you want to explore the great outdoors then Maghera Caves and Glenveagh National Park are both close by. Glenveagh also offers family events in the summer, all of which are free but you are advised to book in advance.
What are the best nightlife spots in Donegal?
Nightlife in Donegal: bars, pubs and restaurants
Donegal town, the epicentre of the county, is renowned for its pubs. Most offer live music in the summer months and many serve food so you can really make an evening of it. The Reel Inn is a popular haunt in the middle of town and they welcome musicians and singers to join in daily entertainment. The Castle Bar is as traditional as they come, and they serve pies and fresh seafood platters all day, perfect for a spot of lunch or an evening meal.
Letterkenny, the largest town in the county, has several drinking establishments and nightclubs. Sister Sara's, Glencar Inn and The Cavern are all popular with locals and visitors alike.
If your Donegal holiday letting is a little further out, you'll nearly always stumble across a local pub serving food, and of course, Guinness. When staying in more rural areas, stocking up the kitchen with food and spending the evening in the stunning surroundings is a great way to make the most of your holiday letting in Donegal.
What are the must-see attractions in Donegal?
Exploring Donegal
Daniel O'Donnell Museum
Retrace the career of Irish country singer and presenter Daniel O'Donell through the past 25 years with rare videos and memorabilia, such as his wedding suit and his platinum and gold record awards.
Sea Arch
A slightly steep hike down to the beach brings you to the Great Pollet Sea Arch, a striking example of the sculptural effects of marine erosion.
Abbey of the Four Masters
Founded by the Franciscan friars in 1474, all that is left of this atmospheric ocean-facing abbey are ruins hinting at the life of early Christians in Ireland.
Lough Eske
The "Lake of the Fish" that lies to the northeast of Donegal is a firm favourite of anglers. Apart from salmon and trout, there are many beautiful hiking paths to enjoy here.
Donegal Castle
Perched along the River Eske in the centre of Donegal, the castle is a must for those intrigued by the history of medieval Irish chieftains.
Frequently Asked Questions
How much does it cost to rent a holiday home in Donegal?
On average, a Bed & Breakfast rentals or House rentals in Donegal costs £31 per night.
How many holiday homes are available to book in Donegal?
There are currently 68 holiday homes in Donegal to browse and book for your next trip.
What is the most popular holiday home amenity in Donegal?
Travellers planning holidays to Donegal most often look for internet, TVs, and gardens when it comes to accommodation amenities.
How many holiday homes are on offer in Donegal?
Holidaymakers looking for accommodation in Donegal will be pleased to know that there are 68 options on offer, with prices starting from just £31 per night.
Am I allowed to bring my pet when staying in a Donegal holiday home?
Finding accommodation in Donegal for you and your dog is definitely possible, with 1 pet-friendly holiday homes available.
What's the best time of year to travel to Donegal?
Sun lovers should visit Donegal in July and June to enjoy the warmest weather.
We list offers from thousands of providers, including: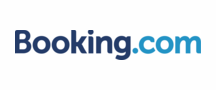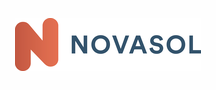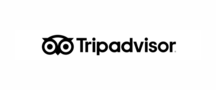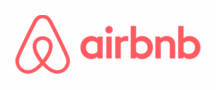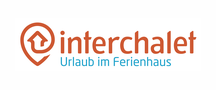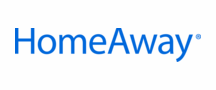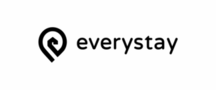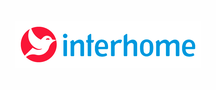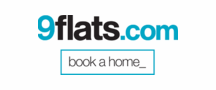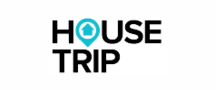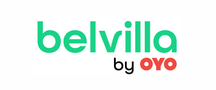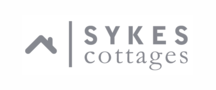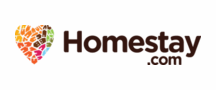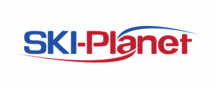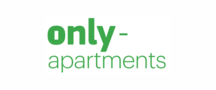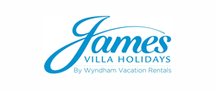 Top holiday destinations near Donegal
Find holiday inspiration for your next trip