Choose the perfect holiday letting
Save up to 60%
Best holiday rental deals in Dorset
Compare 9,811 offers listed in Dorset and discover a great home for a relaxing holiday. With HomeToGo you can instantaneously compare the offers for each property from different providers to discover the best deal and save up to 84%.
Recommended holiday lettings in Dorset
Rent a holiday home, apartment or cottage in Dorset from just £41 per night
Holiday rentals with wifi
Holiday homes and cottages with a garden
Apartments and holiday lettings with a kitchen
Popular holiday rental amenities in Dorset
Using our filters will help you find the perfect property in Dorset. Dorset is the ideal place to book a holiday rental if you can't imagine a holiday without internet or you never miss an episode of your favourite show, as the most common features are internet and TVs. Begin your holiday planning in advance if you enjoy soaking in the hot tub or you want a letting with a sauna. There are only 126 properties listed with hot tubs and 165 lettings including saunas.
Price and Availability Index for Dorset
Holiday Letting Price Information in Dorset
The price graph will give you the nightly price average for the upcoming months. It is during one week in December (24/12 - 31/12) that you will find the highest prices for the next months. In November (12/11 - 19/11), prices will hit an average low of £119 per night.
Holiday Home Availability Information in Dorset
The availability graph shows the percentage of available rentals in Dorset. The week with the highest booking rate in the next 6 months is in January (29/01 - 05/02), when 56% of the holiday lettings are booked. Conversely, you will find the highest percentage of available offers in Dorset in November (26/11 - 03/12).
7-Day Weather Forecast in Dorset
Accommodation options for your holiday in Dorset
In Dorset, house rentals are the most prevalent type of accommodation on offer. The median size of house rentals in Dorset is 134 m², and they cost, on average, £262 per night. Furthermore, these rentals are usually excellent if you're going in a group of 6, as that is the average number of people that house rentals can accommodate in Dorset. If you're searching for another type of accommodation, you can look for many other options, such as hotel rooms, which are the second most popular property type in Dorset. These properties cost £147 per night , on average, and have an average size of 20 m².
Find adventure and natural beauty with Dorset's coastal cottages
Dorset is one of England's most popular holiday counties, and with good reason. This quintessentially English county in the south west of the country is home to farms, picturesque villages and iconic chalk cliffs. From well-known resorts like Lyme Regis and Weymouth to secluded coves with charming coastal cottages, Dorset guarantees an enjoyable family break with something for everyone.
Whether you're looking for some of the south coast's best beaches, history, or rolling countryside, you'll find it all nearby when you rent a Dorset holiday cottage. Highlights include many kilometers of stunning coastline, historic villages and excellent hiking and cycling opportunities. With a Dorset holiday home, you can explore all of the above and more, knowing you have cosy and comfortable lodgings to return to at the end of the day.
How to get to your Dorset holiday cottage
Most Dorset holiday accommodations can easily be reached with public transport from major cities like Bristol or London. However, you may prefer to drive yourself, if only because Dorset is largely rural and you'll need your own vehicle to see the majority of the attractions in the area. The county is also served by Bournemouth International Airport, if you're coming from further afield!
What is the weather like in Dorset?
Weather in Dorset: what to expect on your holiday
Fear not: you won't just be holed up in your Dorset cottage for your whole holiday! Dorset has among the highest number of days of sunshine anywhere in the UK, with around 1,700 hours per year. Winters are also warmer than the UK average, with less rainfall. That being said, this is still England and you should be prepared for rain. Pack an umbrella and waterproof clothing – you'll be thankful you did as you make your way across the wet Dorset Downs.
What are the top sights in Dorset?
What to do on your Dorset holiday
The Jurassic Coast
If you only do one thing during your holiday in Dorset then make it the Jurassic Coast, which is 152 kilometers of absolutely stunning coastline. This UNESCO World Heritage Site was England's first natural wonder to be given the title, and features beautiful beaches, rock formations and limestone cliffs. Take your family and spend the day walking in an area that has been 185 million years in the making.
Walking holidays
Walking is a popular pastime in Dorset, with a wide range of trails available for all levels of fitness. Some 700 footpaths guide you over cliffs, down narrow country trails, through woods and over the county's famous rolling hills. Staying in a holiday cottage in the countryside is the perfect way to start your adventure through Dorset's beautiful landscapes.
Museums and literary history
Dorset is a relaxing, beautiful place that attracts many nature lovers, but it's not just the outdoors that brings people to the county. There are also unique museums and beautiful period homes to keep you entertained during your stay in Dorset.
Literature lovers can visit the birthplace of Thomas Hardy, as well as the cottage that he would later design and live in as an adult. Then there's the Kingston Lacy House, an elegant estate from the mid 17th century that looks like it's straight out of Downton Abbey. If horticulture is more your thing then visit Mapperton House and Gardens or Knoll Gardens, two of the best gardens in the country.
The Tank Museum
For something completely different, stop by the Tank Museum, a journey through 100 years of military history that includes interactive displays, exhibitions and, of course, tanks.
What are the best places to discover the arts and culture of Dorset?
A cultural history rich in literature and lore
Dorset has strong links to some of the biggest names in English literature, who have found themselves inspired by the region's landscapes. The county can also trace settlement back to the neolithic era, with historic houses and churches across Dorset. If that's not far enough back for you, Dorset is also known as one of the very best spots in the whole of Europe for fossil hunting.
Thomas Hardy Hardy, best known for "Tess of the D'Urbervilles" and "The Mayor of Casterbridge", set most of his novels in the Dorset countryside. The Dorset County Museum in Dorchester houses an extensive exhibition about the writer, or collect a copy of the Hardy Trail from Visitor Centres and see the landscapes which inspired him for yourself.
Jane Austen The other writer most closely connected to Dorset is Jane Austen, who set her novel "Persuasion" in Lyme Regis. The town's museum has exhibits relating to Jane, and more generally to the Regency period of the early 19th century.
Jurassic Coast Dorset's UNESCO Heritage Jurassic Coast stretches east from Lyme Regis. If you're a novice fossil hunter, sign up for a guided walk and learn from the experts how to spot and collect the best examples.
Athelhampton House Athelhampton is one of England's best-preserved manor houses. The house dates back to the 15th century and has a huge collection of furniture spanning the centuries. Outside, the Victorian gardens are equally impressive with ponds, fountains and intricately manicured topiary hedges.
What are the best activities for families in Dorset?
Dorset family holidays: choose a cosy family holiday cottage
Dorset is a dream destination for children, who will love playing amid the natural scenery, and its classic cottages and self-catering accommodation options are perfect for family holidays.
If you are planning a family beach trip, head to Weymouth. The sandy beach has safe waters for children to play and splash around in and it's a popular destination with sea bathers. The beaches at Swanage, Poole, and Bournemouth are good choices, too.
Visit the Monkey World Ape Rescue Centre to get close to the primates and see how endangered and rescued monkeys are rehabilitated in the sanctuary. Explore the sylvan park with a guided tour and let the children have fun in the huge play area.
For a more active family adventure, visit Henley Hillbillies, where you can take part in fun motorsport and shooting activities that are suitable for individuals and families. Children over 8 can even try quad biking, with prices starting at £35/head.
Fossils are an integral part of the Jurassic Coast, and a guided fossil hunting walk is the perfect family activity during a Dorset holiday. Such hunts are organised regularly by the Charmouth Heritage Coast Centre, which also has an excellent fossil collection.
Head to the Moors Valley Country Park for a fun time outdoors as you go on treetop adventures, explore the cycle routes and footpaths, and ride around the Moors Lake on a steam train. Moreover, there are wildlife discovery sessions for children.
Adventure Wonderland is an award-winning theme park with various attractions and rides for families with children under the age of 10. Wild Bill's Runaway Train, Dance with the Stars, Cuddle Corner petting area, and the live shows are popular activities here.
Where are the unique attractions in Dorset?
Where to book your Dorset holiday cottage
Dorset's coastline is 142km long, stretching from Highcliffe in the east to Lyme Regis in the west - so there are no shortage of cottages to rent near the sea. If you're looking for the traditional British seaside experience, consider an apartment or cottage in a town on the coast. Cottages in more rural locations offer complete relaxation and tranquility.
Weymouth Weymouth is one of Dorset's most famous coastal towns. It is perhaps best known for its long, sandy beach and causeway leading out into the English Channel and the lighthouse at Portland Bill. Weymouth is the quintessential seaside resort with brightly-coloured beach huts, elegant gardens, and great options for shopping and eating out too.
Lyme Regis At the western edge of the county is Lyme Regis which markets itself as "The Pearl of Dorset". It's one of the UK's prettiest seaside towns and throughout the year, visitors flock to the harbour, beaches, and to hunt fossils on the nearby Jurassic coast.
East and West Bexington If you're looking to escape the crowds, why not stay in the small villages of East or West Bexington? They border the shingly Chesil Beach and are close to amenities and attractions in Abbotsbury or Weymouth.
What are the benefits of self-catering in Dorset?
A paradise for animal lovers
Whether you are travelling with the family pet or want to spend your break learning more about wildlife, Dorset has plenty to keep you busy. Take the dog for long walks along the region's beaches, or along the Wessex Reidgeway long distance path. The area is also a haven for birds with many reserves and birdwatching possibilities along the coast. For younger visitors, a trip to the region wouldn't be complete without a visit to one of Dorset's open farms and wildlife parks.
Chesil Beach One of the best areas for dog walking is the 28km long Chesil Beach, stretching west from Weymouth. The shingle is less popular with families than sandier stretches of coast, so dogs have plenty of space to run free.
Pony Trekking The eastern part of Dorset is best for pony trekking, with stables in Studland and Lulworth offering organised excursions. You don't need to be an expert rider; the stables will provide all the equipment and basic instruction needed for an afternoon in the saddle exploring Dorset's footpaths and bridleways.
Brownsea Island The National Trust owned Brownsea Island is at the entrance to Poole Harbour and is open to visitors throughout the year. Follow the clearly marked walking trails around the island where you can spot red squirrels, sika deer, wading birds, and spoonbills.
Monkey World If you prefer your wildlife a little more exotic, then visit Monkey World in Wateham. The centre covers 26 hectares and is home to over 20 different species of rescued primates, including chimpanzees, orang-utans and smaller monkey species.
What are the must-see attractions in Dorset?
Top beaches and sites to visit on your Dorset holiday
The Tank Museum
Dorset's Tank Museum narrates more than 100 years of history. See the world's first tank and many other weapons.
Weymouth Beach
This gently sloping beach boasts white sand and shallow waters. It has traditional English seaside attractions such as Punch and Judy puppet shows, several eateries, and a small funfair.
Bournemouth Beach
Bournemouth's beautiful coastline has an historical pier, superb views of the Isle of Wight, and a variety of water sports.
Monkey World
This rescue centre works to stop the illegal trade of apes. Visiting the centre helps support this cause, and in return, you can meet chimpanzees, orangutans, gibbons, and monkeys.
Lulworth Cove and Durdle Door
The World Heritage coastline at Lulworth Cove is the most stunning nature that Dorset has to offer. Just up the coastal path is Durdle Door, a massive natural rock arch on Dorset's Jurassic Coast.
Frequently Asked Questions
How much does it cost to rent a holiday home in Dorset?
The average nightly price for a holiday home in Dorset is £41.
How many holiday homes are available to book in Dorset?
October is the time of year with the highest amount of House rentals and Hotel rooms available in Dorset, so you'll find plenty of great holiday deals during this month.
What is the most popular holiday home amenity in Dorset?
The top three amenities our customers choose for holiday rentals in Dorset are internet, TVs and gardens.
How many holiday homes are on offer in Dorset?
Holidaymakers looking for accommodation in Dorset will be pleased to know that there are 9,811 options on offer, with prices starting from just £41 per night.
Am I allowed to bring my pet when staying in a Dorset holiday home?
Yes, there are 1,105 holiday homes in Dorset that allow pets, with an average price of £198 per night.
What's the best time of year to travel to Dorset?
July and August are the warmest months in Dorset, while April and July have the least rain.
We list offers from thousands of providers, including: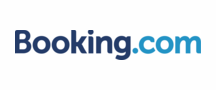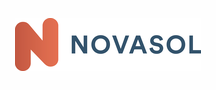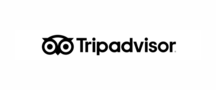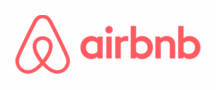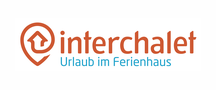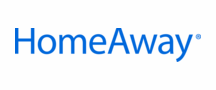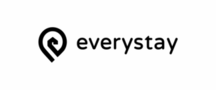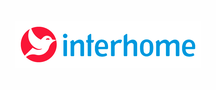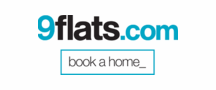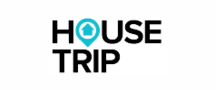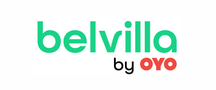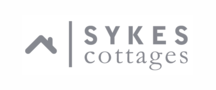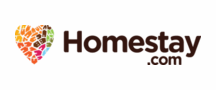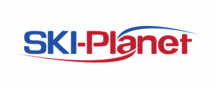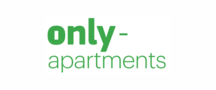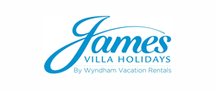 Find holiday inspiration for your next trip