Choose the perfect holiday letting
Save up to 50%
Best holiday rental deals Dubai
Recommended holiday lettings Dubai
Rent a holiday home, apartment or cottage Dubai from just £41 per night
Holiday rentals with wifi
Holiday lettings and apartments with air conditioning
Apartments and holiday lettings with a kitchen
Popular holiday rental amenities Dubai
Finding a holiday letting with a pool shouldn't be too difficult in Dubai. Two-thirds of the accommodation options provide one. Accommodation options with pools in Dubai have an average price of £372 a night. Most of the available accommodation options with pools are hotel rooms. You could also rent a holiday home offering a pool near the water, which is the case for most of the properties on offer there.
7-Day Weather Forecast Dubai
Accommodation options for your holiday in Dubai
5,015 out of the 19313 listed lettings in Dubai are hotel rooms. They account for nearly half of the property types there (41.13%). The median nightly price of hotel rooms there is £374, and their size, on average, is 66 m². Moreover, if you're travelling in a group of 3, hotel rooms are most likely the ideal type of accommodation in Dubai, as they can usually welcome 3 holidaymakers. If you would like to rent something else, you can compare some other accommodation types, such as apartment rentals, which are the second most popular type of accommodation in Dubai. Apartment rentals have an average size of 142 m² in Dubai.
Discover this gem of the desert with a Dubai holiday apartment or villa rental
There's nowhere quite like Dubai, a city that combines glamour and outrageous ambition to create one of the world's most exciting destinations. A thoroughly modern city, Dubai is known for its skyscrapers and the high quality of its amenities and infrastructure.
Take in the views from Burj Khalifa (the tallest building in the world), shop in the Dubai Mall (the largest shopping mall in the world), and enjoy the spectacle of the Dubai Fountain (the largest fountain in the world), while relaxing in your villa rental and experiencing the world's city of the future.
Getting to your Dubai accommodation
Dubai's reputation as one of the fastest growing traveller destinations means it's easier than ever to reach the city. Dubai International Airport is one of the world's busiest airports and has links to all corners of the globe. It's also possible to fly into Abu Dhabi International Airport or Sharjah International Airport and make the short journey to Dubai via public transport or hire car.
What is the weather like Dubai?
Weather in Dubai
When thinking about what to pack during your stay in your Dubai holiday letting , remember: this is a city that was built in the desert. As such, it will at least be sunny and warm during your trip, and in summer it's likely to be sunny and scorching. Rain generally isn't an issue, with just a few days of rain during the winter months, so you can leave your umbrella at home but make sure you pack your sun cream and loose clothing - the city receives more than 3,500 hours of sunshine each year!
What are the top sights Dubai?
Dubai's world famous attractions
Dubai is a city that caters to holidaymakers. Whatever your interests are, you'll find something exciting here during your stay at one of the many Dubai holiday homes available. Great attractions, shopping, activities, and - yes - even history are all part of the fun during a stay at a Dubai holiday letting .
The premier attraction of the futuristic city is the Burj Khalifa, which is the world's tallest building. You can spend a lot of time at this building, which also has the Dubai Fountain, the world's largest fountain, outside, as well as a stunning 10 hectare park which is adjacent to the building. Visit the observation deck (which is the highest such deck in the world despite it being not much more than half-way up the building!) for views that ignite the imagination.
Dubai Mall is home to more than a thousand luxury and designer stores, where you can buy everything you can imagine. The world's largest shopping mall is about more than just the damage it does to your credit card, however - there's also plenty of world-class entertainment in the building, including an aquarium, theme park, and ice-rink.
Another famous shopping centre is the Mall of the Emirates, which has more than 600 stores. The unique feature of this shopping centre is Ski Dubai, an indoor ski centre that features five slopes - one of which is rated as a black diamond run.
Many people decide to rent a Dubai holiday villa because of how modern the city is, but there's also plenty of 'Old Dubai' attractions to visit too. Visit the Al-Fahidi Fort, which was built in 1787 and now houses the Dubai Museum, which showcases the development of the Emirates over the past few centuries. You can also take a stroll around the old part of the city, Al Bastakiya, which features Arabian architecture from the 19th century.
What are the best events and festivals Dubai?
Dubai's annual events
Dubai hosts many events throughout the year. At the Dubai Desert Classic, visitors can see the world's best golfers battle it out on a pristine course, while there's more than $10 million up for grabs at the Dubai Racing Club World Cup horse race.
The most popular sporting event is probably the Dubai Tennis Championship, an exciting event that draws the best tennis players from around the world.
In February, those with a Dubai holiday letting can experience the smooth jazz of the Dubai International Jazz Festival, which features the best acts you've never heard of - as well as many you have.
Food lovers will enjoy the Festival of Taste, where they can sample creations of some of the world's best chefs, as well as pick up lessons for themselves. It takes place at Dubai Media City between April and May.
What are the must-see attractions Dubai?
Exploring Dubai's best sights and attractions
Aquaventure Waterpark
Located at the iconic Atlantis, The Palm resort and facing the sea, this enormous water park features thrilling slides, pools, spa treatment rooms and an array of outstanding restaurants.
Burj Al Arab
Amongst the world's tallest and most recognizable hotels, the Burj Al Arab boasts fine dining restaurants such as Al Muntaha (The Ultimate), offering excellent views of the city.
The Dubai Mall
In a destination famed for its superb shopping, The Dubai Mall stands out. It is not only the city's biggest mall, but also the world's biggest based on total area. Fashion, cosmetics, toys, electronics and more await in its 1,200 outlets.
Burj Khalifa
The world's tallest building, this mighty contruction features restaurants, night clubs and an observation deck at an astounding 555 metres in the sky.
Dubai Fountains
Outside the Burj Khalifa, these mesmerizing fountains feature 6,600 lights, 50 coloured projectors and jets of water that reach 150 metres, set to soothing music.
Frequently Asked Questions
How much does it cost to rent a holiday home Dubai?
Prices for holiday accommodation Dubai start at £41 per night.
How many holiday homes are available to book Dubai?
There are currently 28,611 holiday homes Dubai to browse and book for your next trip.
What is the most popular holiday home amenity Dubai?
Travellers planning holidays to Dubai most often look for internet, pools, and TVs when it comes to accommodation amenities.
How many holiday homes are on offer Dubai?
Holidaymakers looking for accommodation Dubai will be pleased to know that there are 28,611 options on offer, with prices starting from just £41 per night.
Am I allowed to bring my pet when staying in a Dubai holiday home?
Yes, there are 757 holiday homes Dubai that allow pets, with an average price of £298 per night.
What's the best time of year to travel to Dubai?
Sun lovers should visit Dubai in July and August to enjoy the warmest weather.
We list offers from thousands of providers, including: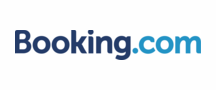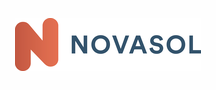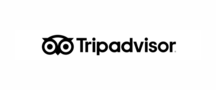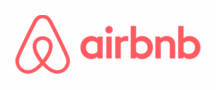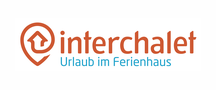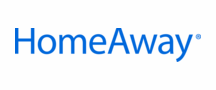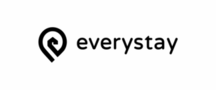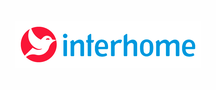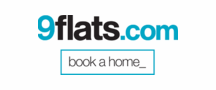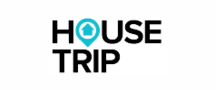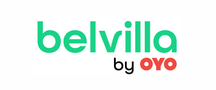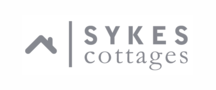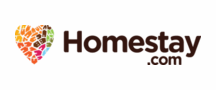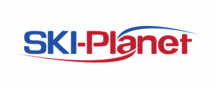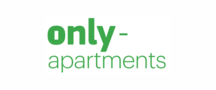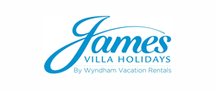 What are the best areas and places to stay for holidays Dubai?
Find holiday inspiration for your next trip