Choose the perfect holiday letting
Save up to 54%
Best holiday rental deals in Dublin
5,831 great holiday lettings from 25 different partner websites, such as Casamundo or HomeToGo, can be booked in Dublin. HomeToGo immediately compares all of these holidays rentals so you can save up to 15%!
Recommended holiday lettings in Dublin
Rent a holiday home, apartment or cottage in Dublin from just £22 per night
Holiday rentals with wifi
Apartments and holiday lettings with a kitchen
Best holiday homes with a patio or terrace
Popular holiday rental amenities in Dublin
Amenity filters are conveniently available to help you find the ideal holiday letting in Dublin. You can easily choose a property matching your needs in Dublin if you can't imagine a holiday without internet or you never miss an episode of your favourite show, since most rentals offer internet or TVs. You could even find rentals if you want to go fishing (63 rentals include fishing in Dublin) or you want a rental with a jacuzzi (42 rentals with hot tubs).
Price and Availability Index for Dublin
7-Day Weather Forecast in Dublin
Accommodation options for your holiday in Dublin
Users who are hoping to find hotel rooms in Dublin will have plenty of different options, as this is the most common accommodation type there. The average price of this specific type of property is £214 per night, with an average size of 27 m². Moreover, this type of residence is usually the perfect choice for couples and small groups, since most of the hotel rooms are able to host groups of 3. Travellers interested in another type of accommodation will also find many apartment rentals, which are the second most popular type of accommodation in Dublin. The average size of apartment rentals in Dublin is 82 m² , and the average price is £218 a night.
Feel at home with a holiday apartment in Ireland's vibrant capital
Ireland is much more than pints and traditional dancing. When you choose holiday accommodation in Dublin, you'll discover a different side to the nation's capital. This vibrant and thriving metropolis is a must-see location in Europe, with rich history, arts, architecture and culture. This small but great city is a centre for education, arts, economics and industry.
Choose from a range of outstanding Dublin holiday apartments, located throughout the city. Explore this charming city in your own time, with a comfortable holiday rental or room to come back to at the end of every day.
How to get to Dublin
Most visitors to Ireland's largest city arrive via Dublin Airport, located on the outskirts of town. It's easy to reach the city centre from the airport by public transport, coach, or rental car. There are many bus options that will take you from the airport into the city including cheap public buses or airport coaches.
You also have the option of renting a car and heading into Dublin via the M50. No matter what you choose, arriving at your Dublin holiday letting should be relatively hassle-free.
Where to find the best food in Dublin?
What to eat in Dublin
Don't miss Ireland's delicious meat-and-potato-style traditional cuisine, which is available throughout the city. You'll find a range of traditional restaurants throughout the inner city, from fine establishments, to classic eateries, to the ever-popular takeaway.
However, this is a multicultural, modern city with plenty of top-class international restaurants - you'll find everything from Thai to Moroccan to Japanese.
Wherever you book a Dublin holiday letting, you'll find some attractive restaurant options nearby. And if you'd prefer not to eat out every night, renting your own holiday apartment gives you the option to cook and enjoy an evening at home.
What are the top sights in Dublin?
Dublin's top sights
When visiting Dublin, be ready to dive into its incredible history. There are several wonderful museums featuring local history and culture, like Kilmainham Gaol, a former prison which tells of Ireland's interesting past, and the National Museum of Ireland, with its fascinating archaeology branch.
Don't miss the immersive experience at the Guinness Storehouse, a brewery presentation of Ireland's most famous beer, which includes tastings and a rooftop bar.
If history isn't your thing, visit the green, sprawling Phoenix Park, home to the Dublin Zoo, or even the beautiful National Botanic Gardens, the inner city's link to nature.
What are the best places to discover the arts and culture of Dublin?
Art and theatre in Ireland's capital
Dublin is Ireland's hub of art and culture and has a variety of outstanding galleries and theatres. Check out the National Gallery of Ireland, which features historical to contemporary work, or the famed Rubicon Gallery, which features an interesting collection of contemporary art.
You should also check out one of the city's theatres, including the National Theatre of Ireland (also known as Abbey Theatre), the Gaiety Theatre, and the Olympia Theatre, which features musical works and performance art.
What are the best activities for families in Dublin?
Holidays in Dublin with Kids
With its many unique family attractions and plentiful green space, Dublin offers as much for kids as it does for grown ups. From children's theatres to amazing interactive museums, there are countless options for immersing yourself in the city's culture, while ensuring that little ones are kept entertained. What's more, with so many fantastic holiday lettings spread across the city, now is the ideal time to discover Dublin with the kids.
Located in the Temple Bar district, The Ark hosts concerts, theatre performances and exhibitions aimed at children. It opened in 1995 and is a space for children aged between 2 and 12 to learn about the world and explore their creativity. There are shows on almost every day so check the website to find out about productions during your holiday.
A visit to Dublinia will introduce the whole family to the history of Ireland. Find out about the Vikings and medieval Dublin through storytelling and interactive displays, as well as getting to climb St. Michael's Tower. You can also access Christ Church Cathedral and its famous crypt via a Gothic walkway at the end of your tour.
The Leprechaun Museum takes you on a trip to the "Otherworld". Learn about the mythology of Ireland on a story-filled adventure while you explore dark tunnels, massive chairs, caves and ponds within this unique museum. There are plenty of fun photo opportunities here and younger children are especially enchanted by the fairy world that is creatively portrayed.
For a guaranteed hit with the kids, take a tour of the waterways and major sites of Dublin on an amphibious vehicle from World War 2, with Viking Splash tours. You'll learn about Trinity College, St. Patrick's College, the government buildings and more while the energetic guides keep children entertained throughout. This exciting tour takes just over an hour and fifteen minutes.
What are the best nightlife spots in Dublin?
Dublin's thriving nightlife
The city of Dublin is famous for its nightlife, from its exceptional pub-to-person ratio to its many clubs and venues. On the Southside of the city centre, you'll find a selection of traditional pubs and bars, including plenty of live music venues.
The southern part of Dublin also offers a variety of clubs, though keep in mind that these will typically have a cover charge on the weekends. The city also has a number of so-called late bars, which are similar to clubs in that they usually feature a dance floor and music, but attract a quieter, older crowd, and don't charge cover fees.
Whatever kind of nightlife you enjoy, this great city will have an ideal venue for you to have fun all night long. When the night is over, head back to the safety and comfort of your Dublin holiday apartment.
Where are the unique attractions in Dublin?
What part of Dublin to stay in
Dublin has a number of distinctive neighbourhoods, each with their own unique attractions and charms. Stay in the heart of the action in Temple Bar, where your holiday apartment is no more than a short walk from some of the city's best bars and restaurants.
One of Dublin's emerging districts is Stoneybatter. This once working-class area has been described as 'Williamsburg by the Liffey', thanks to its lively bohemian energy, artisan coffee shops, and independent art spaces.
Conversely, the Docklands reflects modern, fast-paced Dublin. Originally developed by the Vikings as a key port, it is now revitalised as an Irish Silicon Valley, with a host of traditional pubs nearby. It's almost poetic waking up to views by the River Liffey.
HomeToGo compares holiday rentals from over 2,000 providers, including Airbnb, Booking.com and more. With everything from private Airbnb rooms to spacious holiday houses, you're sure to find the perfect place to stay for your trip to Dublin.
What are the must-see attractions in Dublin?
Day trips from Dublin
Step out from your apartment hotel in Dublin's city centre, and hop on a train to the historic seaside town of Bray. Take the picturesque Cliff Walk to nearby Greystones and soak up County Wicklow's dramatic coastal scenery. Then, return to Bray for a pint in The Harbour Bar, once voted as the 'Best Bar in the World' by Lonely Planet.
If you have some extra time on your hands, Kilkenny is a must-visit. Known as 'The Marble City', you can visit the town's famous Kilkenny Castle, an imposing 12th-century Norman fortification, or marvel at the stunning stained-glass windows of St. Canice's Cathedral. No trip to Kilkenny would be complete without a pint of Smithwick's, an ale that predates the iconic Guinness.
Frequently Asked Questions
How much does it cost to rent a holiday home in Dublin?
Prices for holiday accommodation in Dublin start at £22 per night.
How many holiday homes are available to book in Dublin?
There are currently 5,831 holiday homes in Dublin to browse and book for your next trip.
What is the most popular holiday home amenity in Dublin?
Travellers planning holidays to Dublin most often look for internet, TVs, and cots when it comes to accommodation amenities.
How many holiday homes are on offer in Dublin?
With 5,831 holiday rentals available in Dublin, you're sure to find the perfect accommodation for your visit.
Am I allowed to bring my pet when staying in a Dublin holiday home?
Finding accommodation in Dublin for you and your dog is definitely possible, with 185 pet-friendly holiday homes available.
What's the best time of year to travel to Dublin?
July and August are the warmest months in Dublin, while April and May have the least rain.
We list offers from thousands of providers, including: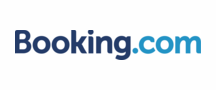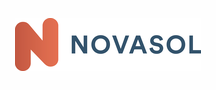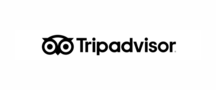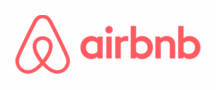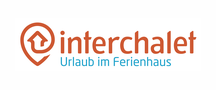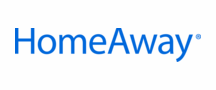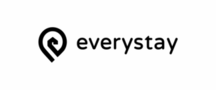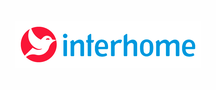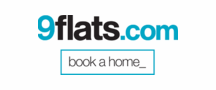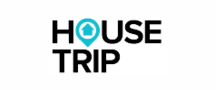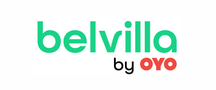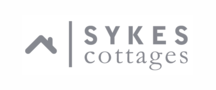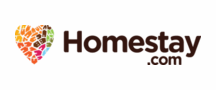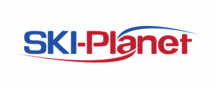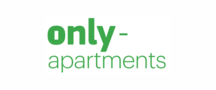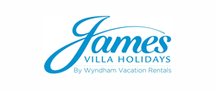 Top holiday destinations near Dublin
Find holiday inspiration for your next trip