Choose the perfect holiday letting
Save up to 77%
Best holiday rental deals in Dubrovnik
Recommended holiday lettings in Dubrovnik
Rent a holiday home, apartment or cottage in Dubrovnik from just £24 per night
Holiday lettings and apartments with air conditioning
Holiday rentals with wifi
Apartments and holiday lettings with a kitchen
Popular holiday rental amenities in Dubrovnik
Properties can be narrowed down based on the amenities they offer. Just above, you can see the number of rentals that include a specific amenity in Dubrovnik. In Dubrovnik, 7,681 lettings offer internet. Consequently, if you need internet access during your holidays, select the internet filter to see these rentals. Three amenities that aren't common are hot tubs, saunas and fireplaces.
Price and Availability Index for Dubrovnik
Holiday Letting Price Information in Dubrovnik
Holiday Home Availability Information in Dubrovnik
7-Day Weather Forecast in Dubrovnik
Accommodation options for your holiday in Dubrovnik
Holidaymakers hoping to find apartment rentals in Dubrovnik can find many choices, as this is the most common accommodation option there. The median size of apartment rentals in Dubrovnik is 50 m², with a median price of £98 a night. Furthermore, these properties are perfect for medium-sized groups and families, since that's the average number of people that apartment rentals can host in Dubrovnik. If you're interested in a different accommodation type, you could consider house rentals, which are the other most typical type of accommodation in Dubrovnik. These properties cost £206 per night , on average, and have an average size of 55 m².
Enjoy the azure Adriatic coast with a luxurious villa rental in Dubrovnik
A UNESCO World Heritage Site since 1979, Dubrovnik was a rival of Venice during the Middle Ages. The city has nourished Croatian poets, playwrights, painters and scholars over time. Beaches, churches, monasteries, museums and the famous city walls await.
Explore the ancient city walls of Dubrovnik from a comfortable villa rental and discover why this idyllic destination is known as the 'pearl of the Adriatic'. You are spoiled for choice when it comes to villas with pools in this picturesque city. Relax on your terrace, enjoy the shade provided by colourful plants, and delight in the light-coloured stone walls that keep the house cool even in summer.
Where to find the best food in Dubrovnik?
What to eat on your holiday in Dubrovnik
Dubrovnik cuisine is famous for its traditionalism and fresh seafood and meat preparations. Zelena menestra, a local dish made from cabbages and meats is a must try. Fish restaurants facing the shimmering Adriatic are a romantic affair, while wood fired pizzas are recommended. For drinks, sample the home made, strongly-distilled rakija, made from fruits such as grapes, plums and walnuts.
What are the top sights in Dubrovnik?
What to see in Dubrovnik
The best way to get a first impression of Dubrovnik is to walk on the city walls that surround the old town. From here you have gorgeous views over the oceans and, at the same time, can see world famous attractions such as the Minceta Fort from the Renaissance era. Equally beautiful is St John's Fort that houses the Aquarium and the Maritime Museum.
The recommended time for this walk is either early in the morning or late in the afternoon, as it can get quite hot during the rest of the day. Dubrovnik is an ideal destination for culture lovers, no matter if you come for a weekend break or for longer.
What are the best places to discover the arts and culture of Dubrovnik?
Adriatic culture, history and art
The Gothic Renaissance Sponza Palace and Rector's Palace have stood the test of time and certainly merit a visit. The Old Town (Placa Stradun) hosts numerous cultural events and is defined by Baroque houses and marble streets. Virtual reality technology at the Dubrovnik 5D Theatrum guides visitors through the town's colourful history.
The 14th century Dominican Monastery & Museum, built in a transitional Gothic-Renaissance style, houses tremendous art collections, while the Natural History Museum has interesting displays of invasive fish species. The third-oldest functioning pharmacy in Europe awaits at the Franciscan Monastery & Museum.
Where are the unique attractions in Dubrovnik?
Excursion destinations
Plan a day trip to the forested island of Lokrum which is a 10-minute boat ride from the Old Harbour. While here, you can pose in a reproduction of Game of Thrones which was partly filmed in Dubrovnik. About 3.5 km from the Old Town is Lapad Beach, a hotspot for sunbathers and swimmers. For bird's-eye views of the sea and Old Town, climb up to Mount Srđ and descend by cable car. The stunning southern Adriatic islands of Elaphite, Korcula, Pelješac and Mljet are best explored from Dubrovnik.
Frequently Asked Questions
How much does it cost to rent a holiday home in Dubrovnik?
The average nightly price for a holiday home in Dubrovnik is £27.
How many holiday homes are available to book in Dubrovnik?
June is the time of year with the highest amount of Apartment rentals and Hotel rooms available in Dubrovnik, so you'll find plenty of great holiday deals during this month.
What is the most popular holiday home amenity in Dubrovnik?
Travellers planning holidays to Dubrovnik most often look for internet, TVs, and balconies/patios when it comes to accommodation amenities.
How many holiday homes are on offer in Dubrovnik?
With 10924 holiday rentals available in Dubrovnik, you're sure to find the perfect accommodation for your visit.
Am I allowed to bring my pet when staying in a Dubrovnik holiday home?
Yes, there are 772 holiday homes in Dubrovnik that allow pets, with an average price of £201 per night.
What's the best time of year to travel to Dubrovnik?
July and August are the warmest months in Dubrovnik, while July and August have the least rain.
We list offers from thousands of providers, including: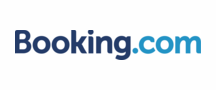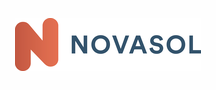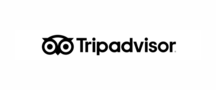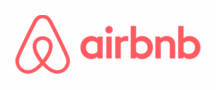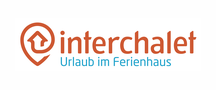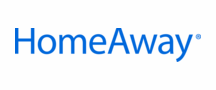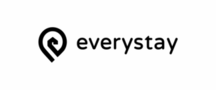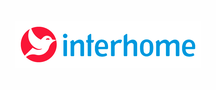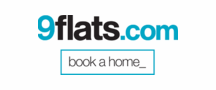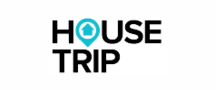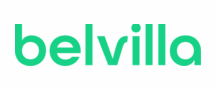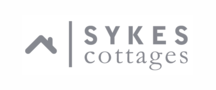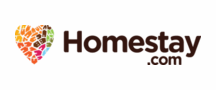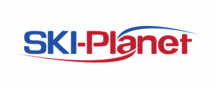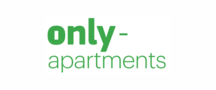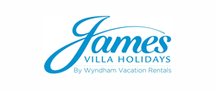 Top holiday destinations near Dubrovnik
Explore More Holiday Ideas