Choose the perfect holiday letting
Save up to 49%
Best holiday rental deals in Edinburgh
12,276 wonderful holiday lettings from 30 different providers, including Casamundo and Expedia, are currently available in Edinburgh. HomeToGo instantaneously compares all of these holiday lettings so you can save up to 71%!
Recommended holiday lettings in Edinburgh
Rent a holiday home, apartment or cottage in Edinburgh from just £31 per night
Holiday rentals with wifi
Apartments and holiday lettings with a kitchen
Best holiday homes with a patio or terrace
Popular holiday rental amenities in Edinburgh
Edinburgh is a great holiday spot if you want a property with a pool. A few of the accommodation options there provide one. Our data show that more hotel rooms include pools than apartment rentals. Also, they can welcome 3 holidaymakers, on average, while apartment rentals with pools can accommodate an average of 5 visitors. In Edinburgh, a few of the holiday lettings with a pool are situated near the water. In Edinburgh, there are many options if you're searching for a rental that welcomes pets. If this is a top requirement for you, check the apartment rentals in Edinburgh. This is the most pet-friendly type of accommodation there. You can also look for pet-friendly properties that are centrally located. In Edinburgh, a few of the holiday lettings are situated within 2 kilometres of the city centre.
Price and Availability Index for Edinburgh
Holiday Letting Price Information in Edinburgh
The graph shows the average rental prices for the next twelve months in Edinburgh. The most expensive week to book a holiday letting in Edinburgh is in July (30/07 - 06/08). In January (29/01 - 05/02), prices will hit an average low of £140 per night.
Holiday Home Availability Information in Edinburgh
This graph shows the holiday letting availability rate for the next twelve months. The busiest time to book a holiday letting in Edinburgh so far is in January (29/01 - 05/02), where only 62 rentals are available. The week with the most available holiday lettings is in June (25/06 - 02/07), with 90 of the holiday rentals available.
7-Day Weather Forecast in Edinburgh
Accommodation options for your holiday in Edinburgh
6,389 out of the 12,276 listed lettings in Edinburgh are apartment rentals. They account for more than half of the accommodation types in this destination (52.38%). The median nightly price of apartment rentals there is £247, and their size, on average, is 76 m². Furthermore, these properties are excellent for medium-sized groups and families, since that's the average number of holidaymakers that apartment rentals are able to accommodate in Edinburgh. If you would like to rent something else, you can search some other offers, such as hotel rooms, which are another typical type of accommodation in Edinburgh. Our analysis reveals that the standard price of hotel rooms is £227 per night for an area of 28 m².
Surround yourself with history in your Edinburgh holiday apartment
The City of Edinburgh is a truly special place and an absolutely essential stop on any visit to the UK and Scotland. Steeped in history, the city's stone turrets, sweeping bridges and rocky edifices make for a magical maze to explore by both day or night.
Admire the views from the Scottish capital's iconic castle, see the street performers on the Royal Mile, discover its quirky hidden gems, and immerse yourself in its unique atmosphere. Don't forget to partake in a wee dram of whisky!
With its magnificent castle, claimed as JK Rowling's inspiration for Hogwarts, winding stone walkways, multiple galleries, theatres, clubs and bars, you'll find enough to keep you occupied for a number of days. Finding holiday accommodation in the centre or outskirts of Edinburgh is also incredibly easy, and you'll find yourself only metres away from discovering yet another of the city's ancient secrets.
How to get to your Edinburgh holiday apartment
If you're making your way to Edinburgh from London, trains run regularly from Euston train station and take between 4 and 5 hours. There are also plenty of train services from other major cities in the UK.
Edinburgh also has its own airport, with plenty of domestic and international flights. Getting from the airport to your Edinburgh holiday letting couldn't be easier, with a range of buses, trams and taxis on offer. The bus takes roughly 25 minutes to Edinburgh's Waverly Train Station, as does driving or the tram, which takes you to Princess Street, the city's main high street.
Where to find the best food in Edinburgh?
What to eat on your Edinburgh holiday
Not only does Edinburgh offer a wide range of international culinary options, it also provides the intrepid traveller with a taste of traditional Scottish cuisine in all its glory.
Walking down the Royal Mile, you'll encounter many pubs that offer authentic Scottish fare. This will include the famous full Scottish fried breakfast, usually including eggs, bacon, sausage, tomato, black pudding, white pudding, soda bread and haggis. Haggis is also available as part of a full dinner in the evenings, and is a rich meaty dish that will certainly warm your bones after a day spent hiking the hills around the city.
If you prefer a little more variety, then make your way to the Grass Market in the Old Town or to Rose Street in New Town. Both areas offer a range of international restaurants including French, Indian, Italian and Oriental. Most Edinburgh holiday apartments are within walking distance of these areas, so you'll never be too far from your next meal.
What are the top sights in Edinburgh?
Get lost in the magic of Edinburgh's history
Edinburgh is bursting with sights and activities, so you should definitely schedule a number of days to explore the city fully. Book an Edinburgh holiday apartment in the town centre, and you'll never be more than a fifteen-minute walk away from the action.
The Castle and Old Town
First of all, make sure you take the time to visit Edinburgh Castle and enjoy the views from the top. Walking down from the castle, you can walk along the famous Royal Mile, a cobbled pedestrianised road full of traditional shops selling Scottish fudge, kilts, tartan goods and whisky. This area is called the 'Old Town', and we strongly advise you to explore this area by foot.
Making your way down to the Cowgate, you'll discover the town's lower, darker layers. Along these winding roads you can take part in guided tours and learn about the city's dark history of witches, famous ghosts and the infamous murdering duo Burke and Hare.
Monuments in the New Town
Making your way towards the New Town area, be sure to visit the UNESCO World Heritage Site Carlton Hill. This hilltop has a host of architectural wonders, including the enormous Grecian style columns of the National Monument of Scotland, the tallest viewpoint in the city at the Nelson Monument. and the City Observatory, which includes its own Gothic tower.
What are the best places to discover the arts and culture of Edinburgh?
Literary history in Edinburgh: a bookworm's paradise
As the world's first UNESCO City of Literature, Edinburgh has a rich literary history. Some of Scotland's most famous writers and poets penned their work here, and the city continues to promote the country's literature.
The Writers' Museum Discover every inch of Edinburgh's literary heritage by paying a visit to the Writers' Museum. Celebrating Scottish literary titans such as Robert Burns, Sir Walter Scott, and Robert Louis Stevenson, it features a range of historical pieces including rare books, portraits, and even Burns' writing desk.
The Elephant House This unassuming coffee shop on George IV Bridge has become a place of pilgrimage for Harry Potter fans. The Elephant House has been a favourite haunt of many writers, including J.K. Rowling, who penned many adventures of the world's most famous wizard there.
The Scottish Poetry Library Scotland has produced some of the world's most celebrated poets, and Edinburgh treasures this proud heritage. Founded by poet Tessa Ransford in 1984, the Scottish Poetry Library is a unique national resource where poets can hone their craft.
Edinburgh literary pub tour One of the most popular activities in Edinburgh is the Literary Pub Tour. Join Clart and McBrain as they visit the hostelries beloved by Edinburgh's writing royalty. Venture through the Old and New Town as you listen to hilarious tales and partake in a tipple along the way.
What are the best activities for families in Edinburgh?
Holidays in Edinburgh with Kids
The majority of Edinburgh holiday lettings are historic flats or townhouses near the city centre. These holiday rentals are perfect for families as you're close to the city's major attractions, with plenty of parks nearby. Bungalows are available around the city for a spacious stay.
The Harry Potter guided walking tour is perfect for visiting Edinburgh with children. You'll see where J. K. Rowling wrote her famous novels, and the places that inspired her. The guides are friendly and expert in every aspect of the Potter universe. Highlights of the tour include getting sorted into Hogwarts, seeing Voldemort's burial place, learning a few spells, and visiting the real-life Diagon Alley.
Edinburgh Castle dominates the skyline of the city and is a must-visit for any traveller here. At the entrance, pick up a free Explorer Sheet, which is a scavenger hunt list designed to keep kids interested as they walk through the castle grounds. Inside, you'll see the Scottish Crown Jewels, the Stone of Scone, and Mons Meg, a large medieval cannon.
The National Museum of Scotland is one of the UK's top-rated attractions. There are more than 8,000 objects on display in the museum, and topics range from Scottish history, to science and technology and the natural world. Much of the museum involves interactive exhibits that are perfect for kids. In Animal World, for example, kids can dig for dinosaur bones and explore how they compare with various beasts.
A visit to Dynamic Earth will be another highlight of your Edinburgh holiday. This family attraction takes visitors on a journey all the way back to the Big Bang and through the highlights of this planet's natural history. There's a 4D show where you can experience flying over tropical jungles and across the Arctic ice fields.
What are the best nightlife spots in Edinburgh?
Pubs and bars to visit on your Edinburgh holiday
Edinburgh's nightlife certainly does not disappoint. Mirroring the city's creative spirit, the city's many theatres, live music venues, comedy clubs, craft breweries, cocktail bars, and traditional pubs promise a good time. A holiday apartment in the city centre will put you right in the middle of the action.
Old Town Beloved by locals and visitors alike, the Old Town gives you a true taste of Edinburgh. Hum along to live folk music in the bars of the Grassmarket, swing by the trendy craft beers bars of Cowgate, and sample some of the world's finest whisky in the revered Bow Bar.
George Street To add a touch of class to your night, head to George Street. This New Town area is home to chic cocktail bars, as well as atmospheric jazz bars such as Dirty Martini. Don't forget to stop at The Dome for a late-night whisky.
The West End An increasingly popular destination, Edinburgh's West End has some of the city's hidden gems. Swing by Teuchters for a drop of local beer or visit Harry's Bar, an Edinburgh institution, and enjoy one of its signature cocktails.
Leith Venture outside the city and visit Leith, where you can sip a pint overlooking the docks in this historical area. Hit Leith Walk and take your pick from the myriad pubs, including the charming Brass Monkey and the Bavarian-inspired Bier Hoose.
Enjoy the high life in Edinburgh
You can truly live in the lap of luxury in Edinburgh. The Scottish capital is home to a range of designer shops, spas, and high-end holiday lettings, ensuring a five-star stay.
Be pampered at Edinburgh's spas When you need to take a break from the bustling streets of Edinburgh's city centre, book a rejuvenating session at one of its spas. At One Spa, you can slide into relaxation in its amazing rooftop hydropool and bask in one of the city's more dramatic settings.
Designer shopping at Multrees Walk Spoil yourself with a little retail therapy at Multrees Walk, Edinburgh's 'definition of luxury shopping' and home to designer stores such as Gucci, Louis Vuitton, Burberry, and Tommy Hilfiger. Pick up a gift for yourself or that special someone.
Visit the Palace of Holyroodhouse See where royalty calls home with a visit to the Palace of Holyroodhouse – it's Queen Elizabeth II's official residence in Scotland. Spend the day touring the 12th-century palace's sprawling gardens and resplendent rooms.
Wander the Royal Botanic Garden Discover one of the most chilled-out parts of Edinburgh by taking a stroll from your holiday apartment through the picturesque setting of Edinburgh's Royal Botanic Garden. Spread over 70 acres, these charming gardens host a huge collection of Chinese plants, thousands of exotic flowers, and a series of glasshouses.
What are the best events and festivals in Edinburgh?
Enjoying The Edinburgh Festival and Fringe from your holiday apartment
Edinburgh is one of the cultural treasures of the UK and no travel guide to the city can ever go without mentioning the annual Edinburgh Festival and Fringe Festival. Taking place between July and August every year, these two festivals cause the entire city to explode with theatre, music, poetry and art. The combination of these two festivals make them the biggest arts festival in the world, with internationally renowned artists travelling in to perform.
Every year, over 3000 shows take place. Many have free admission, and often the top prices are only around £10 or £15. Performances begin at 10am in the morning and continue into the night, so you can watch several in a day if you have the energy! From Shakespeare performed in a tree to comedy performed in caravans, the festival is a truly unique experience.
Make sure you book your Edinburgh holiday letting early to avoid disappointment, as this time of year is incredibly popular!
What are the must-see attractions in Edinburgh?
Top attractions to visit on your Edinburgh holiday
Arthur's Seat
Described by Robert Louis Stevenson as 'a hill for magnitude', Arthur's Seat is a relatively easy climb, and offers sweeping city views. It's close to Edinburgh Castle and the city centre.
Royal Yacht Britannia
Belonging to the Queen for over 40 years, this yacht now lies anchored in Edinburgh. Explore the many rooms before concluding the tour with tea and cake in the on-board restaurant.
Old Town
Home to St. Giles' Cathedral and the National Museum of Scotland, the oldest part of Edinburgh beguiles with its architecture, boutiques and outstanding eateries.
Edinburgh Castle
Dominating Edinburgh's skyline from its location on Castle Rock, Edinburgh Castle looks magical by night. During your visit, take the guided tour and stay for the 1pm firing of the canon.
Royal Mile
The city's most iconic street stretches from Edinburgh Castle to Holyrood Palace. Feast on fish and chips and savour some Scotch in a pub along here for a true taste of Scotland's Royal Mile.
Frequently Asked Questions
How much does it cost to rent a holiday home in Edinburgh?
On average, a Apartment rentals or Hotel rooms in Edinburgh costs £31 per night.
How many holiday homes are available to book in Edinburgh?
June is the time of year with the highest amount of Apartment rentals and Hotel rooms available in Edinburgh, so you'll find plenty of great holiday deals during this month.
What is the most popular holiday home amenity in Edinburgh?
The top three amenities our customers choose for holiday rentals in Edinburgh are internet, TVs and gardens.
How many holiday homes are on offer in Edinburgh?
With 12,276 holiday rentals available in Edinburgh, you're sure to find the perfect accommodation for your visit.
Am I allowed to bring my pet when staying in a Edinburgh holiday home?
Yes, there are 539 holiday homes in Edinburgh that allow pets, with an average price of £211 per night.
What's the best time of year to travel to Edinburgh?
July and August are the warmest months in Edinburgh, while April and May have the least rain.
We list offers from thousands of providers, including: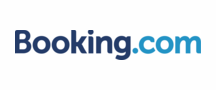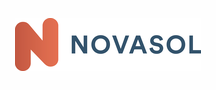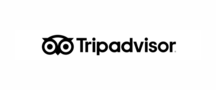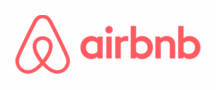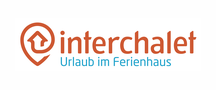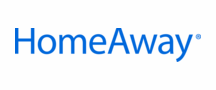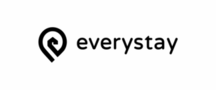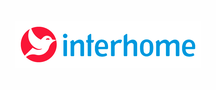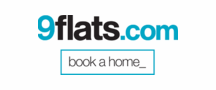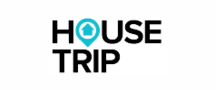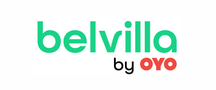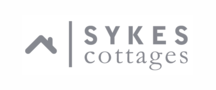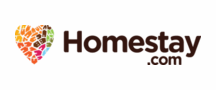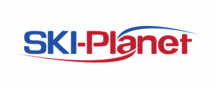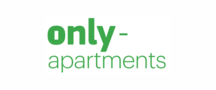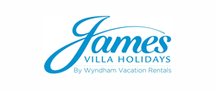 Top holiday destinations near Edinburgh
What are the best areas and places to stay for holidays in Edinburgh?
Find holiday inspiration for your next trip