Choose the perfect holiday letting
Save up to 33%
Best holiday rental deals in Europe
Book a welcoming property from £22 per night by exploring the 15 options available in Europe. HomeToGo instantly presents you with the best offers by comparing all listed properties.
Recommended holiday lettings in Europe
Rent a holiday home, apartment or cottage in Europe from just £22 per night
Holiday rentals with wifi
Holiday homes and cottages with a garden
Apartments and holiday lettings with a kitchen
Popular holiday rental amenities in Europe
A lot of the rentals in Europe welcome pets, which makes it a great holiday spot for pet owners. Apartment rentals are the most pet-friendly type of property in Europe. A night in a pet-friendly accommodation there is, on average, £125. If you prefer to stay central, a few of the pet-friendly properties are less than 2 kilometres away from the city centre.
Price and Availability Index for Europe
Holiday Letting Price Information in Europe
The price graph will give you the nightly price average for the upcoming months. Prices during one week in July (16/07 - 23/07) go up to £121 per night, which is the highest average price in the next 12 months. Prices are more affordable in September (18/09 - 25/09).
Holiday Home Availability Information in Europe
Find out the percentage of available rentals & cottages in Europe with the graph above. The week with the highest booking rate is in August (07/08 - 14/08). Only 13 of the rentals are still available. Conversely, 67% of the lettings are still available during a week in September (25/09 - 02/10).
Find great holiday lettings across Europe and embark on your adventure
Paris, Berlin, and Rome might be the most visited European destinations, but there are many other locations offering exquisite local food, historical and artistic highlights, and numerous excursions. HomeToGo presents countless holiday rental options including luxury villas, modern apartments, cosy cottages and much more.
Where to find the best food in Europe?
Diverse dishes in Spain and Greece
Every Spanish region has its own culinary style and variety of tapas options. Whether you enjoy the traditional Basque pintxos, famous patatas bravas, or fried goat-cheese croquetas, the flavour of each dish will linger on for a long time.
You're also sure to fall in love with delicious Greek desserts. Loukoumades, Galaktoboureko, Baklava, Kourabiedes, Rizogalo and Vasilopita are only some of the mouth-watering options that will end your meals on a high note.
Where are the unique attractions in Europe?
Beaches in the Algarve Region and Dalmatian Coast
The Algarve region in southern Portugal offers top beaches for water sports, beachside bars and relaxation. Multiple holiday villas are located around the picturesque beaches including Praia de Albandeira, Praia do Anção, Praia do Amoreira and Praia do Camilo.
Dalmatia is a mesmerising coastline on the Mediterranean, encompassing the whole of southern Croatia. Stunning beaches meet well-preserved medieval towns in the region. Trogir, Split, Omiš, Makarska and Sveti Jure are just some of these locations that host many outstanding holiday villa options.
What are the best events and festivals in Europe?
Christmas and street markets in Italy and France
If you visit Italy during the off-season, do not miss out on atmospheric Christmas markets. Sample the famous salty snack "stincheèt", mulled wine and overall a colourful atmosphere. The most popular Christmas markets in Italy are located in Milan, South Tyrol, Turin, Florence and Naples.
From Nice to Saint-Tropez, the idyllic cities of the French Riviera host local street markets where residents and visitors peruse the stalls selling fresh, local produce. Be sure to check out Place des Lices in Saint-Tropez and Nice's Les Puces de Nice.

Among Europe's most popular cities, there are some that we just can't resist sharing! Where are the most Instagrammed places in Europe? Find out the most popular destinations below!
The most Instagrammed cities in Europe
This table shows the 15 destinations with the most Instagram hashtags out of the 100 European cities which were the most popular on HomeToGo during 2018. Data was collected on the 20th February 2019.
London is Europe's most Instagrammed city, with an astounding 120 million hashtags.
Although it's only the 7th most Instagrammed city, Amsterdam is the most searched city in Europe.
The most Instagrammed site in Europe is Notre-Dame Cathedral in Paris, with 1.9 million hashtags. It's certainly one of the most loved places in Paris.
How much does it cost to rent a holiday home in Europe?
Prices for holiday accommodation in Europe start at £22 per night.
How many holiday homes are available to book in Europe?
September is the time of year with the highest amount of Apartment rentals and Hotel rooms available in Europe, so you'll find plenty of great holiday deals during this month.
Am I allowed to bring my pet when staying in a Europe holiday home?
Yes, there are 1,921,178 holiday homes in Europe that allow pets, with an average price of £125 per night.
We list offers from thousands of providers, including: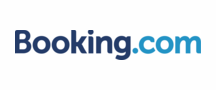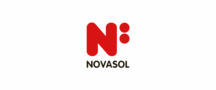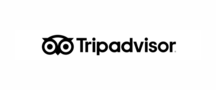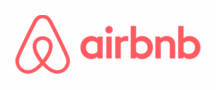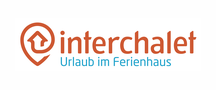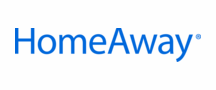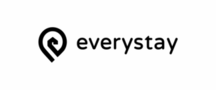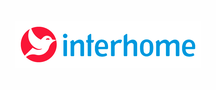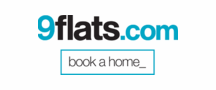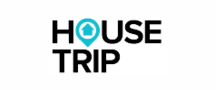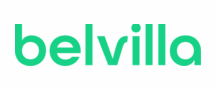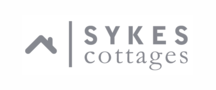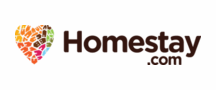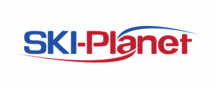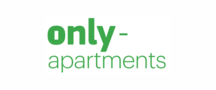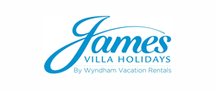 Explore More Holiday Ideas