Choose the perfect holiday letting
Save up to 49%
Best holiday rental deals in Fort Bragg
Recommended holiday lettings in Fort Bragg
Rent a holiday home, apartment or cottage in Fort Bragg from just £66 per night
Holiday rentals with wifi
Apartments and holiday lettings with a kitchen
Most popular holiday lettings with a fireplace
Popular holiday rental amenities in Fort Bragg
Filters are provided to help you tailor your search and find a beautiful rental in Fort Bragg. Many accommodation options in Fort Bragg provide internet or TVs, which makes it a great holiday destination if you can't imagine a holiday without internet or you want to tune out with some TV time. Three amenities that aren't often provided are cots, dishwashers and pets allowed.
The Weather in Fort Bragg
7-Day Weather Forecast in Fort Bragg
Accommodation options for your holiday in Fort Bragg
In Fort Bragg, hotel rooms are the most prevalent accommodation type. The average price of this specific type of property is £168 per night, with an average area of 39 m². Furthermore, this category of property is usually great for couples and small groups, since the majority of hotel rooms can welcome at least 3 people. You can also look at other accommodation types in Fort Bragg. For example, house rentals are another popular type of accommodation in Fort Bragg, with 88 offers listed. The average size of house rentals in Fort Bragg is 188 m² , and the average price is £448 per night.
Explore scenic Fort Bragg with the comfort of a holiday letting
Located on California's more rugged north coast, Fort Bragg offers an attractive stretch of coastline, peppered with botanical gardens, unique beaches and wonderful artistic creations. Comfortable holiday homes found here, including rustic-style lodges, airy condos and oceanfront houses, are the ideal bases from which to discover this picturesque coastal city facing the Pacific Ocean.
What are the best places to discover the arts and culture of Fort Bragg?
Art and the environment in Fort Bragg
Visit the studio of Erica Fielder, whose ethereal watercolor paintings illustrate environmental issues. An ideal combination with Glass Beach and the Sea Glass Museum, the gallery showcases vibrant work by Fielder that communicates the principles of environmentalism in an engaging and heartfelt way.
Another local gem is the Northcoast Artists Gallery, run by a collective of local artists. Founded in 1986, this gallery gives the resident artists the opportunity to present their work within a welcoming, shared space. In return, visitors have the chance to engage with the local art scene, and meet the friendly artists themselves.
Where are the unique attractions in Fort Bragg?
Local excursions
Beyond the sights and attractions of central Fort Bragg, you can find immaculate parks and beaches. Noyo Headlands Park is one such spot. White spray surges up these headlands, which was a mill site for more than a century. Expect breathtaking and dramatic views.
Pudding Creek Beach offers a striking contrast to Glass Beach, having sugar soft, pale sand perfect for picnicking and water sports. Surfers will be especially pleased with the great waves.
What are the must-see attractions in Fort Bragg?
The best sights
Glass Beach
This beach like no other is bejeweled with brightly colored glass and pottery fragments, worn smooth by the ocean waves over the past hundred years, as mother nature has reclaimed what was once a dumping site.
Mendocino Coast Botanical Gardens
Bright butterflies flit between giant rhododendron plants in this peaceful seaside garden. Founded in 1961 by Ernest and Betty Schoefer, the garden capitalises on quality soil and the coastal climate with expertly selected plants.
MacKerricher State Park
Seals can be seen hanging out in the park's coastal area, while more than 90 varieties of bird can be spotted here too. The wetland areas and a tidal lagoon are similarly popular with local wildlife. Visit this scenic State Park for hiking, bike riding and even whale watching excursions.
Fort Bragg Coastal Trail
Stunning ocean views will rouse your spirits as you follow this well-marked 4.5 km coastal path, built on industrial land that has been restored to it natural splendor. Catch your breath and admire the wildlife from one of the 14 benches designed by local artists.
Sea Glass Museum
Over three thousand gleaming pieces of glass, altered by the ocean waves, sparkle from display cabinets in this collection, which is the world's largest of its kind. You can even purchase jewelry made by local artists using these unusual and alluring objects.
Frequently Asked Questions
How much does it cost to rent a holiday home in Fort Bragg?
On average, a Hotel rooms or House rentals in Fort Bragg costs £66 per night.
How many holiday homes are available to book in Fort Bragg?
There are currently 457 holiday homes in Fort Bragg to browse and book for your next trip.
What is the most popular holiday home amenity in Fort Bragg?
When booking a holiday home in Fort Bragg, consider looking for accommodation with internet, TVs, or gardens, which are the three most popular amenities for this destination.
How many holiday homes are on offer in Fort Bragg?
With 457 holiday rentals available in Fort Bragg, you're sure to find the perfect accommodation for your visit.
Am I allowed to bring my pet when staying in a Fort Bragg holiday home?
Yes, there are 78 holiday homes in Fort Bragg that allow pets, with an average price of £307 per night.
What's the best time of year to travel to Fort Bragg?
Sun lovers should visit Fort Bragg in July and August to enjoy the warmest weather.
We list offers from thousands of providers, including: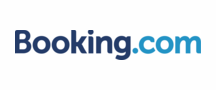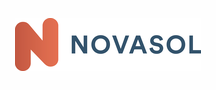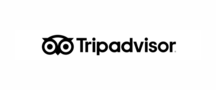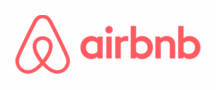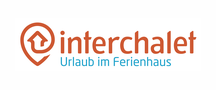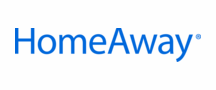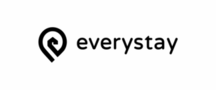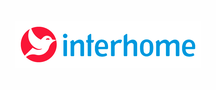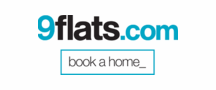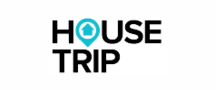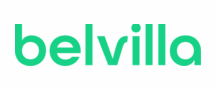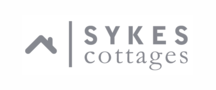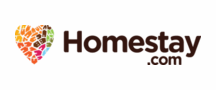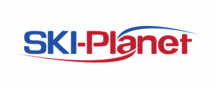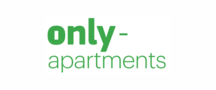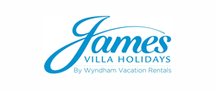 Top holiday destinations near Fort Bragg
Explore More Holiday Ideas