Choose the perfect holiday letting
Save up to 46%
Best holiday rental deals in Glasgow
Book a welcoming holiday rental from £33 per night by searching and comparing the 3,582 options being offered in Glasgow. HomeToGo allows you to instantaneously search and compare the offers for each property from different providers to discover the best price and save up to 46%.
Recommended holiday lettings in Glasgow
Rent a holiday home, apartment or cottage in Glasgow from just £32 per night
Holiday rentals with wifi
Apartments and holiday lettings with a kitchen
Best holiday homes with a patio or terrace
Popular holiday rental amenities in Glasgow
Listed above are our most popular filters in Glasgow and the number of properties that provide the corresponding amenity. In Glasgow, 2,123 rentals include internet. Consequently, if you can't imagine a holiday without internet, select the internet filter to compare these rentals. Three features that aren't typical are hot tubs, fishing and barbecues.
7-Day Weather Forecast in Glasgow
Accommodation options for your holiday in Glasgow
In Glasgow, apartment rentals are the most prevalent property type. Apartment rentals there have an average cost of £222 per night and an average size of 101 m². Furthermore, these holiday properties tend to be ideal for medium-sized groups and families, as most can accommodate 4 people. Holidaymakers looking for another type of accommodation will also find many hotel rooms, which are the second most popular type of accommodation in Glasgow. Our data shows that the average price of hotel rooms is £138 per night for an area of 24 m².
Book a Glasgow holiday apartment, cottage or letting for a fun-filled city break
"People Make Glasgow" is a phrase you'll see everywhere on your trip, and it sums up perfectly what you can expect from a Glasgow holiday. The city has a well-deserved reputation for being one of the UK's friendliest cities. Whether your interests are cultural, athletic, shopping or food-related, when you book holiday accommodation in Glasgow, you'll find plenty to discover.
Holiday lettings are the perfect base to discover the gastronomic delights of this city, which is filled with restaurants, some of which are located in beautiful Victorian buildings. A taste of Glasgow will soon have you coming back for more.
Where to find the best food in Glasgow?
What to eat on your Glasgow holiday
Some of Scotland's gastronomic creations have become international staples, such as its buttery shortbread biscuits, or its excellent selection of whiskies. However, there are also lesser known Scottish culinary traditions, some of which are an acquired taste, and you will find them all in Glasgow.
From your holiday apartment, wander down Argyle Street to find restaurants serving classic haggis, neeps, and tatties. This classic Scottish dish provides a filling meal of mashed potatoes (tatties), turnips (neeps) and, of course, haggis, which is a sheep's stomach stuffed with other sheep offal.
From the football grounds to fine wine bars, there is nothing the people of Glasgow love more than a Scotch pie. This small pie stuffed with flavourful minced meat is served across the city. If you're in the mood for a variation, try the popular macaroni pie, which is macaroni and cheese in a pie.
Glasgow has also come up with some new decadent recipes in the past decades, and one of these is the infamous deep-fried Mars bar. Don't knock it until you've tried it! The melting, gooey, chocolatey, crispy delights are available in any chip shop in the city.
Glasgow also knows how to do drinks. Try a refreshing Bearface Lager or Gladeye IPA from Glasgow's very own Drygate Brewery. The perfect way to start an evening before heading out to explore the city's thrumming nightlife.
What are the top sights in Glasgow?
What to see in Glasgow
Glasgow is a compact city, so holiday apartments in the Glasgow city centre are always close to major attractions. Start in George Square and explore on foot, taking in the shopping thoroughfare of Buchanan Street, the famous Mackintosh School of Art, the river Clyde and the elegant buildings of the Merchant City, a throwback to Glasgow's past as a major port city.
Or take a stroll along the river back to Glasgow's shipbuilding past and see the enormous Finnieston crane, before a visit to one of the city's many parks, such as Glasgow Green or the Botanic Gardens.
What are the best places to discover the arts and culture of Glasgow?
Art and culture in Glasgow
On top of many visitors' lists is the Kelvingrove Museum and Art Gallery in the West End, which is home to world-class artwork and artefacts which tell the story of Glasgow's industrial past. Visit at lunchtime to hear free organ recitals in the main hall. If modern art is more your thing, visit the Museum Of Modern Art in Royal Exchange Square.
Glasgow's theatres and concert halls have a wide programme of performances right through the year. Although a little out of town on the south side of the city, the Glasgow Museums Resource Centre stores items which cannot currently be displayed, and runs regular guided tours and workshops, as well as interactive events for families every weekend. Booking in advance is essential, and you will need a car to get there from most Glasgow holiday letting.
What are the best activities for families in Glasgow?
Holidays with kids in Glasgow
Planning a family holiday? You'll find plenty to do in Glasgow with children. Don't miss the superb Riverside Museum and Tall Ship, which have been designed especially with kids in mind and provide great fun for a family holiday. The Botanic Gardens or Kelvingrove Park have lots of space for running and letting off steam, whatever the weather.
The Science Centre beside the river offers hands-on science experiments and shows for children of all ages. Glasgow's museums always put on special workshops, events and exhibitions during the school holidays, and as these are mostly offered on a drop-in basis, there is no need to book in advance.
What are the best nightlife spots in Glasgow?
Nightlife in Glasgow
Glasgow has a vibrant nightlife scene, with theatres, concert venues and restaurants all in the city centre. Catch a pop concert at the Hydro, forward-thinking electronic music at Sub Club, a classical recital at the Concert Hall, or stand-up comedy in a local pub - whatever your preferences, you're sure to have a great night! Friday and Saturday are the biggest nights for clubbing and going out, but midweek clubs are attracting increasing numbers by offering special drinks promotions or reduced entry charges.
Where are the unique attractions in Glasgow?
Day trips from Glasgow
Edinburgh is just an hour away from Glasgow by road or train, so you can easily do a day trip there from your Glasgow holiday apartment. Alternatively, why not go down the coast to Largs or Ayr? Loch Lomond is 30 minutes north of Glasgow and has stunning scenery and walks for more energetic visitors.
A little further afield are Aberfoyle, gateway to the Highlands, and Perth, the ancient capital of Scotland. Glasgow is very well-connected to the rest of Scotland and the UK, which makes taking excursions from Glasgow holiday lettings very straightforward. Scotland offers so much to see and do that it's important to do your research before leaving home - you just won't have time to see everything available.
What are the must-see attractions in Glasgow?
Glasgow's top attractions
Kelvingrove Art Gallery and Museum
One of Scotland's most visited museums, the Kelvingrove, is home to an important collection of works by artists such as Dali and Rembrandt. Don't miss the organ recitals in the main entrance hall.
The Riverside Museum of Transport and Travel
Designed by architect Zaha Hadid, Glasgow's family-friendly Riverside Museum is an interactive journey through Glasgow's transport history, from shipbuilding to trams, bicycles and even modern cars.
Buchanan Street
Glasgow's best shopping is found along Buchanan Street, also known as "The Style Mile". Here visitors can find high end chain stores, restaurants and bars.
Glasgow Cathedral
Glasgow's medieval cathedral offers stunning architecture, regular church services and recitals. For a deeper understanding of world religions, visit the adjoining Museum of Religious Life.
Botanic Gardens and Kibble Palace
Glasgow's Botanic Gardens are 200 years old, and the large Kibble Palace glasshouse is home to tropical plants from all over the planet.
HomeToGo lets you search and compare holiday homes from over 2,000 providers, including Airbnb, Booking.com and more. With everything from private Airbnb rooms to spacious family holiday houses, it's easy to find the perfect place to stay for your Glasgow holiday.
Frequently Asked Questions
How much does it cost to rent a holiday home in Glasgow?
Prices for holiday accommodation in Glasgow start at £32 per night.
How many holiday homes are available to book in Glasgow?
There are currently 3,377 holiday homes in Glasgow to browse and book for your next trip.
What is the most popular holiday home amenity in Glasgow?
Travellers planning holidays to Glasgow most often look for internet, TVs, and cots when it comes to accommodation amenities.
How many holiday homes are on offer in Glasgow?
Holidaymakers looking for accommodation in Glasgow will be pleased to know that there are 3,377 options on offer, with prices starting from just £32 per night.
Am I allowed to bring my pet when staying in a Glasgow holiday home?
Finding accommodation in Glasgow for you and your dog is definitely possible, with 256 pet-friendly holiday homes available.
What's the best time of year to travel to Glasgow?
Sun lovers should visit Glasgow in July and August to enjoy the warmest weather.
We list offers from thousands of providers, including: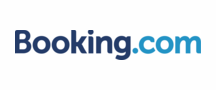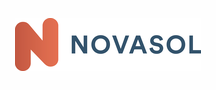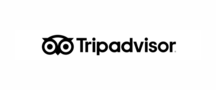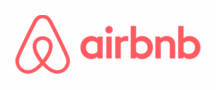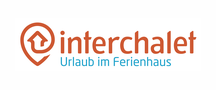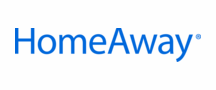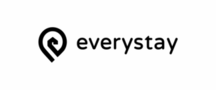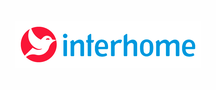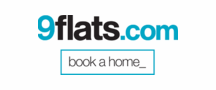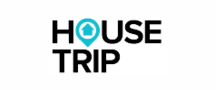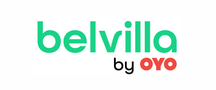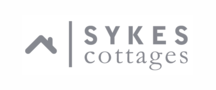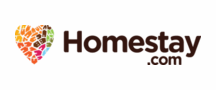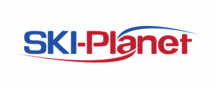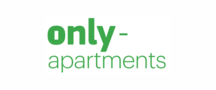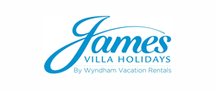 Top holiday destinations near Glasgow
What are the best areas and places to stay for holidays in Glasgow?
Find holiday inspiration for your next trip