Choose the perfect holiday letting
Save up to 51%
Best holiday rental deals on Ibiza
Book the ideal holiday letting for as little as £60 per night by searching through the 8,062 options listed in Ibiza. With HomeToGo you can directly compare the offers for each rental from various holiday letting websites to find the best deal and save up to 51%.
Recommended holiday lettings on Ibiza
Rent a holiday home, apartment or cottage on Ibiza from just £60 per night
Holiday rentals with wifi
Holiday lettings and apartments with air conditioning
Apartments and holiday lettings with a kitchen
Popular holiday rental amenities on Ibiza
Use the filters above to easily find an offer meeting your criteria among the 7,910 rentals in Ibiza. In Ibiza, 5,724 properties provide internet. So, if you can't imagine a holiday without internet, use the internet filter to see this type of accommodation. Fewer properties in Ibiza are available if you want to go fishing or you travel with your pet , as fishing and pets allowed are not very common amenities in Ibiza.
Price and Availability Index for Ibiza
Holiday Letting Price Information on Ibiza
This graph displays average prices of the holiday cottages and holiday apartments located on Ibiza. on Ibiza, prices rise to around £1,024 (30/07 - 06/08). Prices drop in April to an average of £498 per night (02/04 - 09/04).
Holiday Home Availability Information on Ibiza
Check how busy Ibiza is with our availability graph. It is harder to find accommodation during the week of January (21/01 - 28/01), as 82% of the rentals are booked. Conversely, you will find the highest percentage of available offers on Ibiza in October (08/10 - 15/10).
7-Day Weather Forecast on Ibiza
Accommodation options for your holiday on Ibiza
In Ibiza, nearly half of the holiday accommodation options in Ibiza are hotel rooms, which represent 48.72% of the properties on offer. These properties have an average size of 36 m² and cost, on average, £349 per night. Moreover, these rentals are a great option for couples and small groups, since that's the average number of guests that hotel rooms can accommodate in Ibiza. Travellers looking for something else can also find many house rentals, which are the second most popular property type in Ibiza. The average size of house rentals in Ibiza is 277 m² , and the average price is £800 per night.
Rent a holiday villa in Ibiza to bask in the beauty of the Mediterranean Sea
The most glamorous of the Balearic Islands, Ibiza is the ultimate party destination of Europe. But there is more than that to this Mediterranean jewel. With sun-kissed beaches, swathes of pine forests, and breathtaking crimson sunsets, there is something for everyone in Ibiza. Easily accessible from mainland Europe, Ibiza is a fun and scenic holiday destination, and you can rent a villa here with choices that will be appropriate for various budget sizes.
Booking a villa rental or holiday apartment in Ibiza will give you so much to explore - from hidden caves to hilltop restaurants with panoramic views. Bask in the sunshine on one of its many golden beaches, or take a hike inland and behold some of the natural beauty the island has to offer. Ibiza holiday villas and apartments give you the perfect base for exploring, relaxing and sampling the fresh Mediterranean food with your partner, friends or family.
Where to find the best food on Ibiza?
What to eat and drink: Ibiza's gastronomical delights
As part of Spain, Ibiza is home to traditional Mediterranean cooking. However, due to its developed tourist industry a wide variety of international cuisine is readily available.
As is common in southern Europe, many restaurants open for the lunch service and then again for dinner. Cafés and bars in busy areas will open continually, although they may offer a limited menu. Paella, tapas, sofrit pages (a sausage- and potato-based dish) and the local honey cheesecake 'flao' are just some of the delights to be sampled during your holiday in Ibiza.
A good tip is to look for somewhere where locals are eating, and you won't go wrong. It's also a great idea to make the most of your Ibiza holiday villa and spend an evening in, relaxing on the terrace over wine and tapas with your friends and family.
When it comes to drinks, with all the island's bars and clubs, you're spoilt for choice! But nothing captures the essence of Spain quite like a jug of sangria.
What is the weather like on Ibiza?
Weather in Ibiza: soak up the sunshine
Ibiza offers visitors the classic Mediterranean climate. In the summer temperatures reach highs of 20°C and even 30°C, while the winter months hover around the mid to low-teens. Rainfall is more common in the winter between October and March. However, even throughout this period it only rains an average of ten days per month. Summer brings long, hot days, and you can expect around 13 hours of sunshine.
Ibiza villa rentals are perfect for those who love golden beaches. Sea temperatures are hot in the summer - even in winter, they're usually around an astonishing 15°C.
What are the top sights on Ibiza?
Ibiza's top attractions: explore the island's delights
Taking a boat trip is one of the most pleasant ways to explore the island. Full and half-day excursions are available, and you can easily book a tour at one of many kiosks located across the island.
In the south-west of the island is downtown Ibiza. The town is often overlooked in favour of the beaches. However, it boasts a magnificent medieval castle, historic streets and delightful shops.
Back in the swinging '60s, the island became synonymous with hippy culture. Though times have moved on, you can still experience alternative culture at the Es Caná and San Carlos hippy markets. Pick up vintage collectibles and colourful clothing for a unique souvenir of the island.
Puerto de San Miguel is home to one of Ibiza's natural wonders; caves. The fossilised structures are awe-inspiring, and according to legend have long been the home of smugglers.
What are the best nightlife spots on Ibiza?
Experience Ibiza's famous nightlife
Ibiza is notorious for its nightlife, but if you think it's the exclusive domain of the young, you'd be wrong. The bars and clubs which span the south of the island are frequented by people of all ages who love to party.
Top clubs like Pacha, Amnesia and Space Ibiza regularly welcome some of the world's best DJs, for a night you'll never forget. The main clubbing season runs from May to October - the huge opening and closing parties are particularly famous.
Away from the club scene, Ibiza offers a far more temperate nightlife. If you're looking for a more sedate evening, you can stay close to your Ibiza villa rental and relax over dinner and wine at one of the many bistros along the coastline, before taking a quiet stroll home.
What are the best events and festivals on Ibiza?
What time of year to go
Most holiday makers visit Ibiza in the summer months, from April to November, when the temperatures are warm. Winter sees a reduction in travellers with temperatures dipping well below 20 degrees.
The summer season, running from April to October, is best for parties and outdoor fun such as hiking, fly boarding, and windsurfing. Restaurants operate at full capacity, while parties start at noon and extend till dawn.
If clubbing is not your primary interest, you can travel to Ibiza in winter, with fabulous deals on accommodation and inexpensive flights. Hiking in the cooler temperatures is particularly recommended.
The shoulder seasons in March and October are your best bet if you want to enjoy some solitary hiking, as well as the occasional party night out.
Luxury holidays in Ibiza: treat yourself
Luxury cliffside villas, extravagant villa rentals, boutique hotels, and private mansions with infinity pools are just the starting point of a luxury holiday here. Depending on your preferences, rent a charming house in the old town, by the sea, or in the countryside, and explore the verdant hills, lively nightlife, and stunning seascapes of Ibiza.
Ca Na Xica A boutique luxury hotel, Ca Na Xica lies to the north of Ibiza amidst the verdant countryside. It will enchant you with its private terraces, panoramic views of the green countryside, bamboo gardens, and the sensually designed premier suites. The hotel restaurant has a delightful Mediterranean menu.
Las Brisas With a stunning location on the cliffs of Es Porroig, overlooking Es Cubbells Bay, Las Brisas hotel is an architectural marvel. A Spanish design aesthetically infused with Balinese, Thai, and Moroccan elements, this is a luxurious choice with private infinity pools, stunning sea views, and gorgeous sunsets.
La Torre del Canonigo Built in Dalt Villa, the enchanting old town of Ibiza, La Torre del Canonigo is steeped in the wondrous history of the island. Built on the foundations of a millenary fortification, this hotel combines extraordinary design details inspired from its history to create a medieval styled wonder. Don't forget to indulge in the spa and hydro-massage baths with incredible views over the island.
Ses Pitreras Perched in San Augustin, Ses Pitreras is another fabulous location to slip into your private pool, champagne in hand, to watch everlasting sunsets on the Mediterranean. Within walking distance, you will find legendary cafes such as Cafe del Mar, and some of the best beaches of Ibiza.
Ibiza on a budget
While you can spend a fortune in Ibiza, there are options for budget travel as well. The old town and the south of the island offer numerous options for budgeted stays, while free activities to keep you occupied for weeks abound on the island.
Budget accommodation Take a bus from the airport and head to the Ibizan old town, the Dalt Villa, for the best budget options. The Parque and Mari hotels, as well as the Casa Huéspedes Vara de Rey are some of the best value-for-money hotels, with Wi-Fi, and rooms with a view. They are close to the Old Market, which has tapas bars, catering for delicious and affordable dinners and lunches.
What to see You can take free audio tours of the UNESCO world heritage listed old town, or learn more about Ibiza at the Alamera Cultural Centre that showcases art and photography by local artists. Walk towards the port and watch it come to life with parties in the late evenings. For the best beaches, take a bus and head to the south of the island. The towns of Salinas, Cala Jondal, and Sa Caleta have incredible white sand beaches, small markets, and restaurants for great meals.
Where to party Playa d'En Bossa is the most popular clubbing area with its famous Ushuaia Club. We love Space, and Cafe Mambo are other world-renowned clubs. You can get an early start with the evening pre-parties, which include performances of world famous DJs at lower prices. If you prefer to focus on the scenic sunsets, head to the cliff-top bar, Cala Gracionata, which offers inexpensive drinks. Other nightlife options include Las Dalias in San Carlos, Underground in San Rafael, and Ibiza Rocks in San Antonio. Keep an eye out for boat parties, which provide entry to multiple clubs while offering reasonable drinking packages.
What are the must-see attractions on Ibiza?
Exploring Ibiza's top attractions
Es Vedra
Reports of UFO sightings, unexplained magnetic fields, and resident nymphs have certainly piqued the interest of visitors who report a potent magical energy at Es Vedra. The sunsets are rather special too.
Cala Comte Beach
Cala Comte is also one of the best spots for sunsets, and offers fantastic views of the tiny islands along Ibiza's coastline. Enjoy chilled-out ambient music and cold beers in the beach bars.
Castle of Ibiza
An uphill walk along winding cobbled paths leads you up to this majestic 12th-century castle. Take in the striking architecture and views of Ibiza's harbour and coast.
Ibiza Old Town
The Old Town, or Dalt Vila, is a UNESCO World Heritage Site that boasts 2,500 years of history. Marvel at the cathedral and other historical gems, before dining in one of the quaint restaurants.
Formentera
Regarded as one of the last outposts of paradise in Europe, Formentera's turquoise waters and white sands are unbeatable. Rustic beach cafés serve refreshments until late.
Frequently Asked Questions
How much does it cost to rent a holiday home on Ibiza?
On average, a Hotel rooms or House rentals on Ibiza costs £60 per night.
How many holiday homes are available to book on Ibiza?
September is the time of year with the highest amount of Hotel rooms and House rentals available on Ibiza, so you'll find plenty of great holiday deals during this month.
What is the most popular holiday home amenity on Ibiza?
Travellers planning holidays to Ibiza most often look for internet, TVs, and pools when it comes to accommodation amenities.
How many holiday homes are on offer on Ibiza?
Holidaymakers looking for accommodation on Ibiza will be pleased to know that there are 7,910 options on offer, with prices starting from just £60 per night.
Am I allowed to bring my pet when staying in a Ibiza holiday home?
Finding accommodation on Ibiza for you and your dog is definitely possible, with 691 pet-friendly holiday homes available.
What's the best time of year to travel to Ibiza?
July and August are the warmest months on Ibiza, while July and May have the least rain.
We list offers from thousands of providers, including: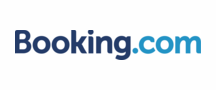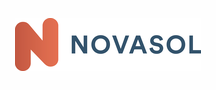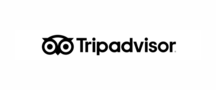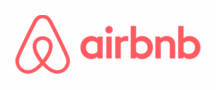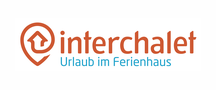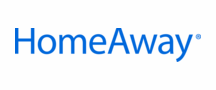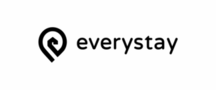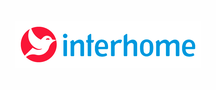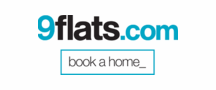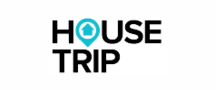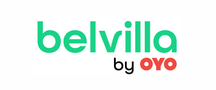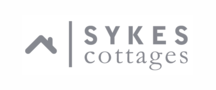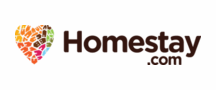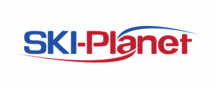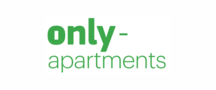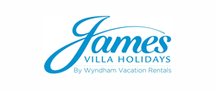 Find holiday inspiration for your next trip