Choose the perfect holiday letting
Save up to 68%
Best holiday rental deals in Inverness
2,562 fantastic holiday lettings from 19 different holiday letting websites, such as Casamundo or Booking.com, are available in Inverness. HomeToGo immediately shows top offers by comparing the available holiday lettings.
Recommended holiday lettings in Inverness
Rent a holiday home, apartment or cottage in Inverness from just £39 per night
Holiday rentals with wifi
Apartments and holiday lettings with a kitchen
Best holiday homes with a patio or terrace
Popular holiday rental amenities in Inverness
The above filters will help you find your dream holiday letting in Inverness. In Inverness, 1,590 properties provide internet. Consequently, if you need internet access during your holidays, use the internet filter to see this type of accommodation. Three features that aren't often available are hot tubs, saunas and barbecues.
7-Day Weather Forecast in Inverness
Accommodation options for your holiday in Inverness
Users who are hoping to find apartment rentals in Inverness can find a lot of choices, as this is the most prevalent accomodation type on offer there. These holiday properties have an average size of 65 m² and a median price of £165 per night. Furthermore, these rentals are usually ideal for medium-sized groups and families, as that's the average number of holidaymakers that apartment rentals can accommodate in Inverness. You could also look at other accommodation types in Inverness. Hotel rooms are another popular type of accommodation in Inverness, with 615 offers to compare. Our analysis reveals that the median cost of hotel rooms is £157 a night for an area of 27 m².
Inverness Lodges & Log Cabins: Explore the Highlands From a Traditional Holiday Home
Welcome to Inverness, the beautiful gateway city to the Scottish Highlands. This city is the bustling home to wonderful art, culture, history, and of course the mythical Loch Ness Monster. Discover this enchanting city with its medieval churches along the River Ness and immerse yourself in Scottish history. Choose your accommodation from a range of traditional Inverness cottages, lodges and other holiday homes, located throughout this charming area.
Where to find the best food in Inverness?
What to eat in Inverness
The capital of the Scottish Highlands is the place to experience traditional Highland cuisine at its best. This region has a range of traditional food, from hearty haggis to cullen skink, superb seafood, fantastic salmon, and rich highland meats. Try out the cuisine at one of the city's numerous traditional restaurants and soak up some Scottis hculture.
A multicultural city, Inverness also offers everything from Thai to Italian cuisine. And of course, renting your own Inverness holiday cottage or a self-catering holiday lodge means that you can always enjoy a relaxing evening in with a home-cooked meal.
What are the top sights in Inverness?
Inverness' top sights
Immerse yourself in the city's history and visit places like the impressive Inverness Cathedral, a place of worship built by the Scottish Episcopal Church in the mid 19th century. Many of the city's castles and buildings will also give you an insight into medieval life. To see this for yourself, head to Urquhart Castle, the imposing Cawdor Castle, or the famed Inverness Castle which is set on a cliff overlooking the River Ness. Learn about the legend of the Loch Ness Monster by visiting the Loch Ness Centre & Exhibition, or even taking a tour of the Loch itself.
Spend a day at the waterfront and visit Chanonry Point, a spit of land extending into the Moray Firth which surrounds Inverness. Here you can enjoy the rocky beach, a historical lighthouse and even spot some dolphins. Whatever you want to see in this city, renting your own Inverness lodge or holiday cottage will make your visit more comfortable and enjoyable.
What are the best places to discover the arts and culture of Inverness?
Art and culture in Inverness
Inverness has an amazing art and culture scene to explore during your holiday. Visit fantastic art galleries such as the Inverness Museum & Art Gallery, which displays historical and modern works from a range of artists. If art is your thing, make sure to visit the Scottish Flair Fine Art Gallery, which displays a beautiful range of historical fine art.
If you'd prefer a night at the theatre, visit the wonderful Eden Court Theatre, a large, modern performance space, cinema and music venue. Here you can experience a range of Scottish and international performances, from traditional operas to modern productions.
What are the best nightlife spots in Inverness?
Inverness and its nightlife
Inverness doesn't just have an amazing cultural and artistic scene - it's also home to a thriving nightlife. Visit Inverness and check out its range of traditional Scottish pubs and bars, where you can sample some of Scotland's most famous export: Scotch whisky. Whatever musical taste you may have, Inverness has you covered with its large variety of live music venues.
What are the benefits of self-catering in Inverness?
Top Markets and Shopping Arcades in Inverness
On the first Saturday of the month, farmers and traders host Inverness Farmers' Market at the junction of Hamilton Street and Eastgate Street. You will find meat, cheese, free-range eggs, seafood, vegetables, fruits, and freshly baked pastries here.
Alternatively, visit the Victorian Market for fresh farm produce, spices, fish, and meat. This stylish shopping arcade also has a number of charming cafes where you can stop for a drink and a snack after having purchased the ingredients for your home-cooked meals. Located on Queensgate Street, close to Inverness Railway Station, the Victorian Market is open on most days.
Across the street from Eastgate lies another popular supermarket called Morrison's. Speciality bakeries and butcheries provide the perfect ingredients to bring back to your self-catering accommodation. With a cafe, salad bar, ATM, and petrol station, Morrison's is a great place to fuel up on your essentials during a stay in Inverness.
For general shopping, Tesco's, Scotmid, and SPAR are the ubiquitous stores in Inverness. These supermarkets offer great value for money on all your basic cooking ingredients. They also often have extra long opening hours, perfect to shop in the evening if you've run out of food in your holiday lodge.
What are the must-see attractions in Inverness?
Enjoy Highland culture in Inverness
Fort George
Britain's mightiest artillery fortification, Fort George has never been attacked. Look out for the historic ammunition pouches, bayoneted muskets, pikes and swords, and enjoy Highland hospitality at the in-house café.
The Highlanders' Museum
Scotland's largest regimental museum outside of Edinburgh, the Highlanders' Museum houses nearly 20,000 artefacts, presented with interesting stories to match.
Tomatin Distillery Visitor Centre
Take the distillery's Legacy Tour and see how award-winning whiskies are produced. Alternatively, take the Taste of Tomatin distillery tour, which includes a tasting session. Whisky aficionados will particularly appreciate the in-depth Single Cask Experience.
Inverness Botanic Gardens
Families will love Inverness' oasis, with its landscaped gardens, greenhouses, diverse ecosystems, tropical fish ponds and café.
Inverness Museum and Art Gallery
Situated in the city centre at the foot of Castle Hill, this museum is a treasure trove of information on Highland Scotland. It also hosts interesting workshops, recitals, talks and child-friendly activities.
Frequently Asked Questions
How much does it cost to rent a holiday home in Inverness?
The average nightly price for a holiday home in Inverness is £39.
What is the most popular holiday home amenity in Inverness?
Travellers planning holidays to Inverness most often look for internet, TVs, and gardens when it comes to accommodation amenities.
How many holiday homes are on offer in Inverness?
With 2,432 holiday rentals available in Inverness, you're sure to find the perfect accommodation for your visit.
Am I allowed to bring my pet when staying in a Inverness holiday home?
Dogs are welcome in Inverness, which is home to 150 pet-friendly holiday homes.
What's the best time of year to travel to Inverness?
July and August are the warmest months in Inverness, while April and May have the least rain.
We list offers from thousands of providers, including: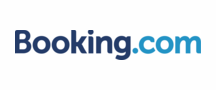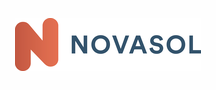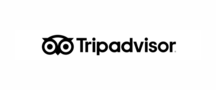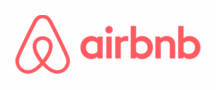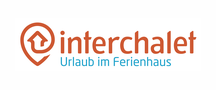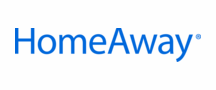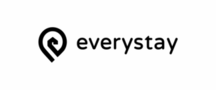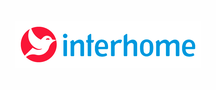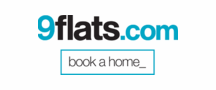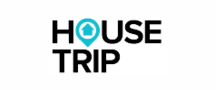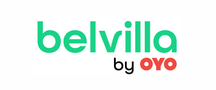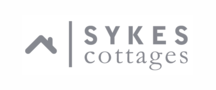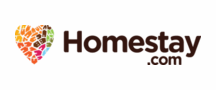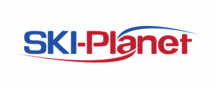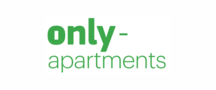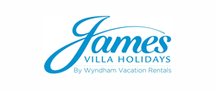 Top holiday destinations near Inverness
Find holiday inspiration for your next trip