Choose the perfect holiday letting
Save up to 80%
Best holiday rental deals on the Isle of Wight
Find a welcoming holiday letting for as little as £46 per night by searching among the 15 properties on offer in Isle of Wight. HomeToGo directly compares all of these holidays rentals to help you save up to 80%!
Recommended holiday lettings on the Isle of Wight
Rent a holiday home, apartment or cottage on the Isle of Wight from just £46 per night
Holiday rentals with wifi
Apartments and holiday lettings with a kitchen
Holiday homes and cottages with a garden
Popular holiday rental amenities on the Isle of Wight
Amenity filters are provided so you can find a beautiful property in Isle of Wight. HomeToGo's data shows that internet and TVs are the most frequently offered amenities in Isle of Wight. You can also search for an accommodation if you want a letting with a fireplace , as 247 of the offers there include fireplaces.
The Weather on the Isle of Wight
Explore this dramatic island with a comfortable Isle of Wight holiday cottage
Located off the coast of Hampshire, about a two hour ferry ride from London, the Isle of Wight (also called Dinosaur Island) is one of the UK's largest islands, offering year-round delights for visitors. The island is dominated by famous historic landmarks, stunning coastline, and well-conserved wildlife. Book a holiday cottage on the Isle of Wight to explore its picturesque villages and verdant landscapes.
The island has had a lot of visitors: after the dinosaurs, who walked there millions of years ago, plenty of notable figures have sailed across the Solent to relax, recuperate and generally have a good time. If the Isle of Wight's scenery and starry skies don't already draw you in, take a look at the impressive list of famous writers, authors, and royals who have visited the retreat. Admittedly, Charles I, who was imprisoned there in Carisbrooke Castle, may not have had such a whale of a time. But, in general, visitors to Isle of Wight holiday accommodation have long been charmed by the island's haven-like feel, its natural beauty, and its many attractions.
How to get to Isle of Wight?
Getting to your Isle of Wight accommodation
The island is a 10- to 40-minute boat ride away from the mainland: where you travel and how fast is up to you. Foot passengers can hovercraft across (Southsea to Ryde), ferry across with Wightlink (Portsmouth-Ryde), take the Red Funnel (Southampton-West Cowed), or join the slightly longer car ferries. These leave with Wightlink (Portsmouth-Fishbourne) and the one-hour Red Funnel service (Southampton-East Cowes).
With a wide range of Isle of Wight holiday homes available, you can choose to be in the towns, coastal areas, and remote countryside. It's a good idea to check the island's Southern Vectis bus service information before you book your Isle of Wight holiday letting - the island has extensive bus coverage, but you should make sure you'll be able to get to your holiday home by bus ahead of time. Alternatively, you may prefer to reach your secluded retreat by car, which you can hire or bring along on the ferry.
Where to find the best food on the Isle of Wight?
Crab on chips: what to eat on the Isle of Wight
There are plenty of self-catering holiday lettings available, so cooking in your own cosy Isle of Wight holiday cottage will be easy, whether you are barbecuing outside or firing up the oven. Try local farm shops for supplies: Briddlesford Lodge for 'Buttercup Milk' and cheese, Farmer Jack's for continental meats and pies, and Brownrigg's Farm for hog roasts and pickles.
Stay on the beach (Ventnor Haven Fishery) or head inland (Seafood Corner) to sample crab on chips – seemingly the island's unofficial dish – before you leave.
What are the best places to discover the arts and culture of Isle of Wight?
Isle of Wight attractions: from dinosaurs to rockets
Wherever you stay, your Isle of Wight holiday home is sure to be near a piece of history either millions of years, or decades, old. Animals and people alike have left their mark across the island. The dinosaurs came first, leaving us fossilised footprints at Hanover Point and fossilised remains along the western coast. To learn about them, get transported back in time at Dinosaur Isle at Sandown, or join one of the number of organised tours along the beach.
The Stone Agers - or, if you'd prefer, the Devil and St. Catherine - were responsible for The Longstone, followed by the Romans (Brading Roman Villa), and then by a medieval man who stole monks' wine and built the 'Pepperpot' as atonement.
After Henry VIII built Yarmouth Castle, which offers picturesque views of the Solent, an unwilling Charles I stayed in Carisbrooke Castle, just outside Newport. Today, the partial ruins of the medieval castle offers wall walks, museum displays, and the rather interesting spectacle of watching donkeys draw water from a well.
Despite being just across the Solent in East Cowes, Queen Victoria's family revelled in the privacy of Osbourne House, which combines beautiful interiors with insights into their family life. To blast back into the modern world, visit the Needles Old Battery and New Battery to learn about secret rockets and admire its sea views.
What are the best activities for families on the Isle of Wight?
Isle of Wight Family Holidays
From New England-style beach houses to large holiday homes, there are plenty of options for Isle of Wight holiday rentals. Visitors can also consider staying at traditional rural cottages for an experience of local-style living.
The Blackgang Chine is an adventure park-cum-playground that has various themed areas, rides, and plenty of other attractions for an entire day of fun. Favourites here include the dinosaur section, giant pirate, and Underwater Kingdom. The park also offers spectacular coastal views.
Spend time with farm animals, wallabies, and meerkats at the Tapnell Farm Park. The indoor play barn, toddlers' play area, and outdoor space with go-karts, swings, slides, and a climbing tower keep children busy for hours. The park's café serves locally-sourced snacks and drinks.
Visit the magnificent Carisbrooke Castle where children can learn about the history of the island, along with the thrill of exploring an actual castle. Your kids' imagination will take over as they discover armour, cannons, and ramparts. The vast open grounds are perfect for little ones to burn off energy in.
The Needles Landmark Attraction has a chairlift ride taking people to and from the Needles Rocks, with stunning views all around. There is also a lighthouse, a shop where you can create sand ornaments, glass-blowing, sweet-making demonstrations, and a 4D cinema experience.
For a nice family outing on the water, visit any of Sandown, Shanklin, and Ventnor beaches. These are classic local favourites, with their timeless beach huts and fish and chip shops. Ryde Beach, with its soft sand, funfairs, and restaurants is another good choice.
Where are the unique attractions on the Isle of Wight?
Natural attractions on the Isle of Wight: down on the beach and up in the sky
Beaches will be within easy reach of your Isle of Wight holiday letting, whether you are camped right on the coast or in a country cottage. The sandy beaches of Ventnor and Shanklin to the east are perhaps the most family-friendly.
The multi-coloured sand of Alum Bay at The Needles - Landmark Attraction is also a must. The park's 4D cinema, Sand Shop, and water activities are sure to keep you occupied for some time: to reach Alum Bay take the stairs or chairlift, and take either a relaxing pleasure cruise or exhilarating high speed boat to see the Needles up close. For a higher vantage point, reach one of the three viewing points at The Needles Old Battery, or board the open top double-decker Needles Breezer bus.
Everywhere is walking country here, but the western coast is particularly scenic: brush up on Tennyson's poems before embarking on the Tennyson Trail and head to Freshwater Bay.
Look out for red squirrels in Parkhurst Forest, walk with West Wight Alpacas, get up close with vultures (Appledurcombe House) and falcons (Haven Falconry), or ride a horse along the beach before heading back to your Isle of Wight holiday cottage to relax.
What are the best events and festivals on the Isle of Wight?
Festivals and events on the Isle of Wight
The Isle of Wight is packed with a diverse range of exciting events and festivals throughout the year.
Isle of Wight Festival This annual event is one of the UK's biggest music festivals, held at Newport Seaclose Park every June. Isle of Wight Festival is all about electrifying music and loads of family fun. Over the last 50 years, some of the finest musical talents and bands including Jimi Hendrix, the Rolling Stones, Coldplay, and Amy Winehouse have performed during the event. The festival also features a variety of programmes, comedy show, tasty treats, fun activities, and games.
The Isle of Wight Jazz Weekend This is one of the UK's major jazz events held during the last week of May. The festival includes a great selection of new and famous jazz artists catering to a wide range of festival-goers.
The Isle of Wight Mardi Gras This popular annual event is held on the last Saturday of every June. The festival mainly features colourful theme parades, creative workshops, vibrant costumes, and plenty of other entertainment.
Rhythm Tree Festival The festival is known for its diverse range of musical performances and family-friendly entertainment. The event is held at Three Gates farm near the West Wight Heritage Coast, and features great musical talents from the UK and beyond.
Holidays with pets on the Isle of Wight
The Isle of Wight has plenty to offer when it comes to booking a pet-friendly holiday home. Explore beautiful meadows and charming villages, take relaxing strolls along the coast or visit attractions like The Needles, all with your four-legged friend by your side.
Pet-friendly beaches Compton Bay is a two mile long gorgeous sandy beach where you can enjoy hunting for dinosaur fossils with your pooch. This family-friendly beach is a great place for your furry friend to enjoy unique peace and calm. Bembridge Beach is another pet-friendly beach where pets can roam and play without any restriction all year round. The beach also offers a cafe, pub, and parking.
Pet-friendly pubs Located at Shanklin Esplanade, the Fisherman's Cottage is a pet-friendly pub offering homey meals in a picturesque setting. Be sure to try their famous fish and chips. The pub is also an ideal starting point to explore the Shanklin Old Village, local sandy beach, and the scenic Shanklin Chine. The Taverners in the village of Godshill is a cosy pub serving seasonal food in a relaxed, pet-friendly atmosphere. They offer classic pub fare like beer battered fish and chips, potted shrimp, and more.
Pet-friendly attractions Head over to the magnificent Osborne House, where you can admire the extravagant interiors of Queen Victoria's summer home on your own, and take a walk around the lush gardens with your pooch. Visit the stunning Carisbrooke Castle, which is famous for Carisbrooke donkeys and the Princess Beatrice Garden.
Swimming on the Isle of Wight
Rent a holiday home in the Isle of Wight with a private pool so you can splash around from the comfort of your own home, or find a property near the beach for lovely views. You can also look for a holiday letting that offers both!
Cottages with a private pool One of the biggest advantages of renting a cottage in the Isle of Wight is the opportunity to book one with a private pool. Whether on a trip with family or friends, there's nothing like waking up and making waves in your private swimming pool. Take a fun-filled dip, relax poolside, or just cool off by choosing an accommodation with its own pool.
Properties near the beach You'll be spoilt for choice when it comes to choosing a seaside property on the Isle of Wight. Many of the holiday homes on offer are located very close to popular beaches like Colwell Bay, Freshwater Bay, and Ryde. These beachfront properties are excellent for families to indulge in a variety of fun activities by the water including kite surfing, crabbing, cockling, and more.
Ample choices You'll find a great selection of holiday lettings available throughout the Isle of Wight, so you can easily book accommodation by the seaside and have your own pool. Beach holidays let you relax by basking on a sun lounger, taking walks along the sandy beaches, or enjoying meals at the numerous beachside cafes.
What are the must-see attractions on the Isle of Wight?
Top things to do on the Isle of Wight
Monkey Haven in Newport
The Monkey Haven is an award-winning sanctuary for gibbons, lemurs and eagle-owls, offering marmoset encounters and informative talks. You can also relax in the lovely tea room and gift shop.
Godshill Model Village
This charming attraction features models of Godshill and Shanklin Old Villages as they were in the past, including model trains. Round your visit off with a walk through the delightful gardens that surround the site.
The Isle of Wight Donkey Sanctuary
Located between Ventnor and Shanklin, this sanctuary provides a home for abandoned donkeys, horses and ponies. By visiting, you are supporting the great work done here.
Osborne House
This former summer retreat for Queen Victoria and Prince Albert has numerous exquisite interiors to explore, as well as pristine gardens and special children's attractions.
Isle of Wight Steam Railway
Popular with adults and children alike, this heritage railway runs through 8.9 km of unspoiled countryside, from Wootton to Smallbrook Junction.
How much does it cost to rent a holiday home on the Isle of Wight?
The average nightly price for a holiday home on the Isle of Wight is £46.
How many holiday homes are available to book on the Isle of Wight?
There are currently 15 holiday homes from 26 different providers on offer on the Isle of Wight.
Am I allowed to bring my pet when staying in a Isle of Wight holiday home?
Finding accommodation on the Isle of Wight for you and your dog is definitely possible, with 926 pet-friendly holiday homes available.
What's the best time of year to travel to Isle of Wight?
Book your Isle of Wight holiday in April or May to avoid a washout; these are the months with the least amount of rain.
We list offers from thousands of providers, including: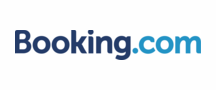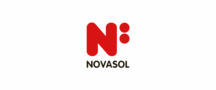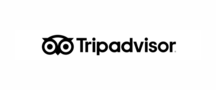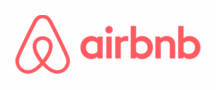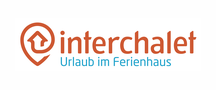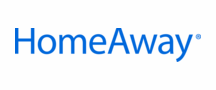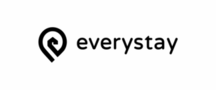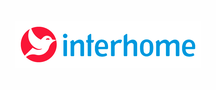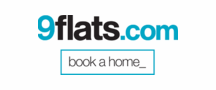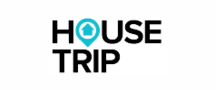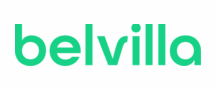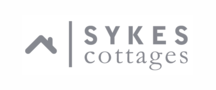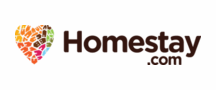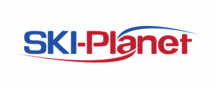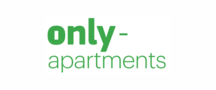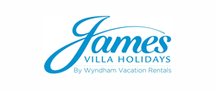 Explore More Holiday Ideas