Choose the perfect holiday letting
Save up to 38%
Best holiday rental deals in Kent
Compare 10,479 offers listed in Kent and discover a welcoming home for your getaway. Our website immediately compares the accommodation options so you can save up to 58%.
Recommended holiday lettings in Kent
Rent a holiday home, apartment or cottage in Kent from just £45 per night
Holiday rentals with wifi
Holiday homes and cottages with a garden
Apartments and holiday lettings with a kitchen
Popular holiday rental amenities in Kent
Listed above are the most commonly chosen filters in Kent and the number of rentals that offer the corresponding amenity. Most of the properties in Kent provide internet or TVs, which makes it a great holiday spot if you can't imagine a holiday without internet or you want to tune out with some TV time. You could even look for rentals if you want a letting with a sauna (193 rentals include saunas in Kent) or you want a rental with a jacuzzi (126 rentals with hot tubs).
Price and Availability Index for Kent
Holiday Letting Price Information in Kent
In the above graph, you can see Kent is most expensive in July (30/07 - 06/08), when prices are on average £205 a night. Kent is cheaper during one week in January (14/01 - 21/01), when prices are on average £100 a night.
Holiday Home Availability Information in Kent
The availability graph shows the percentage of available rentals in Kent. In one week of January (29/01 - 05/02), 54% of the holiday homes are booked. Conversely, it is in October (08/10 - 15/10) that the highest percentage of rentals are available.
7-Day Weather Forecast in Kent
Accommodation options for your holiday in Kent
Users who are searching for hotel rooms in Kent have many alternatives, as this is the most typical accomodation type on offer there. The average size of hotel rooms in Kent is 24 m², and they cost, on average, £124 a night. Moreover, this specific type of lodging is great for couples and small groups, as most of the hotel rooms are able to host at least 3 people. If you're searching for another type of accommodation, you could look for some other offers, including house rentals, which are the second most typical property type in Kent. These properties cost £226 per night , on average, and have an average size of 142 m².
Relax in the Garden of England with a Kent holiday cottage
Known as the 'Garden of England' because of its beautiful countryside, Kent offers a wealth of history, stunning landscapes, and adventure activities.
You can dive into history at Rochester and Chatham's Historic Dockyard in the north of Kent, or sail on down to Deal and enjoy this quaint seaside town. You'll find many castles, from Rochester Castle to Maidstone's Leeds Castle, as well as cobbled streets, such as those in the town of Canterbury, made famous in Chaucer's tales.
If you're after a sporty break, you can visit the Brands Hatch Racing Circuit or check out one of Kent's many paintball centres, such as Delta Force or RW Paintball.
Discover Kent's many charms while enjoying the comfort of a holiday cottage. From caravans to cosy lodges, red brick farmhouses and modern seafront bungalows, you'll find an accommodation to suit your needs and taste.
Where to find the best food in Kent?
What to eat on your holiday in Kent
Kent was traditionally England's orchard, known especially for its apples, cherries, strawberries and hops. It's also famed for its beer gardens, and plenty of breweries operate in the county, making everything from lager and real ale to cider and mead. All that beer needs to be served with something and Kent has a rich tradition of pub eateries. You'll find everything from traditional fish and chips to organic and foraged fare served in gastro pubs and luxury wine bars. Whitstable is an oyster lover's paradise and all Kent's coastal towns serve mussels, winkles, fresh mackerel and other delicacies straight from the sea. Tasting fresh samphire is a must. This salty sea vegetable is making a comeback in local cuisine. Kent is also known for its tarts. If you have a sweet tooth, don't leave without trying gypsy tart, an exceedingly sweet dessert made from evaporated milk and brown sugar. Canterbury tart is a variation of apple pie with a lemony zing and Folkstone pudding pie is a delicious creamy tart stuffed with currants. For the more savoury palate, head to one of Kent's many restaurants. Kentish people have embraced cuisines from all over the world, making the whole county a melting pot of different types of food. From Indian takeaways to Italian bistros, there is everything on offer in Kent's towns and cities. In keeping with the times, many of Kent's restaurants are now serving vegan fare.
What are the top sights in Kent?
Castles, cliffs and the coast in Kent
Kent has plenty to offer for history fans, with its many historic castles. Hever Castle comes complete with a museum and giant hedge maze, and Rochester Castle is one of the country's best preserved Roman forts, where many annual folk festivals are held throughout the year. Leeds Castle in Maidstone is situated in beautiful grounds, perfect for a picnic with all the family, and Upnor Castle offers stunning views across the River Medway.
If you'd rather explore the coast, Deal is a quaint and picturesque town filled with top-notch fish restaurants. When you fancy a walk, you can also explore the famous white cliffs of Dover. Take the family for a scenic, gentle hike along the South Foreland Heritage Coast, Dover's main cliff-top walk.
If you'd like to relax on the beach, take your pick from St Mary's Bay in Broadstairs, Ramsgate, Margate, Dungeness or Sandwich Bay. The weather is ideal during the peak summer months between June and August. There are plenty of Kent accommodation options available in all these areas, so you can easily book anything from luxury holiday apartments to traditional Kent holiday lodges or more homely self-catering holiday cottages, wherever you want to stay
What are the best activities for families in Kent?
Adventure time with the kids
There's plenty to do with the kids throughout the county, whether you're looking for educational culture or a fun adventure. In Canterbury, you'll not only find the vast and beautiful Canterbury Cathedral, but also the small yet colourful museum 'The Canterbury Tales', dedicated to the famous stories of Chaucer. This little treasure will bring his stories to life for your kids. Rochester also offers 'Dickens World', a larger than life museum dedicated to Charles Dickens and his most famous works.
For a more adventurous time, try out Groombrige Enchanted Forest, with climbing trees and swinging bridges, or Howletts Wild Animal Park, which spans over 90 acres of ancient parkland and features a walk-through paddock full of lemurs. There are plenty of family-friendly holiday lettings available in Kent, with cosy cottages and rustic lodges your kids will love, so you'll always have somewhere to relax after a wild day with the animals!
What are the best events and festivals in Kent?
Folk festivals in Kent
When booking your Kent holiday cottage, you can also consider the time of year and what festivals are on offer. In the north of Kent, Medway is an area particularly steeped in folklore and folk festivals. Here, you'll find the Chimney Sweeps Festival in May, when the streets are filled with morris dancers and folk music. There's also the Dickens Festival in June, where characters from the books parade and play out scenes in the streets.
May Day is also a huge event in Hastings, on the southern coast, where the annual Green Man festival explodes on the streets in a festive pagan parade. Maidstone's Annual River Festival in July features live music, friendly open BBQs and hundreds of boats coming together on the river for a weekend of celebrations. Renting your own Kent holiday cottage will let you feel like a local and get involved with all of the fun events on offer.
What are the must-see attractions in Kent?
Explore Kent's castles, cathedrals and natural sites
Dover Castle
Poised dramatically over the English Channel, Dover Castle is the largest castle in England, dating back to the 11th century. Discover its fascinating history, medieval towers and secret wartime tunnels.
The Hawking Centre
Situated in the heart of the Kent Downs, the Hawking Centre gets you up close and personal with birds of prey. It offers Falconry Experience Days where you can fly owls, hawks, falcons and vultures.
Canterbury Cathedral
The seat of the Archbishop of Canterbury, Canterbury Cathedral is one of the most important religious sites in England. Its cloisters, crypts and stained-glass windows attract visitors from around the world.
Hever Castle
The childhood home of Anne Boleyn, Hever Castle is a 13th-century building renowned for its Tudor paintings, historic rooms and charming grounds.
White Cliffs of Dover
The White Cliffs of Dover are a dazzling natural sight on the Kent Coast. Take a walk along the cliffs for beautiful views across the English Channel.
Frequently Asked Questions
How much does it cost to rent a holiday home in Kent?
Prices for holiday accommodation in Kent start at £46 per night.
How many holiday homes are available to book in Kent?
October is the time of year with the highest amount of Hotel rooms and House rentals available in Kent, so you'll find plenty of great holiday deals during this month.
What is the most popular holiday home amenity in Kent?
When booking a holiday home in Kent, consider looking for accommodation with internet, TVs, or gardens, which are the three most popular amenities for this destination.
How many holiday homes are on offer in Kent?
With 10,479 holiday rentals available in Kent, you're sure to find the perfect accommodation for your visit.
Am I allowed to bring my pet when staying in a Kent holiday home?
Finding accommodation in Kent for you and your dog is definitely possible, with 1,055 pet-friendly holiday homes available.
What's the best time of year to travel to Kent?
August and July are the warmest months in Kent, while May and June have the least rain.
We list offers from thousands of providers, including: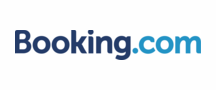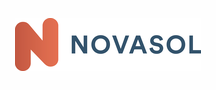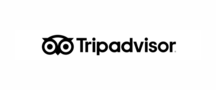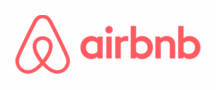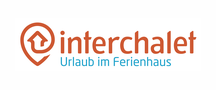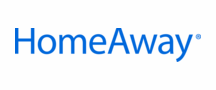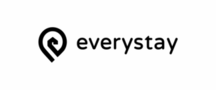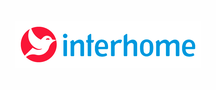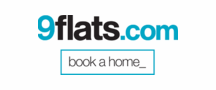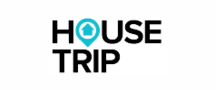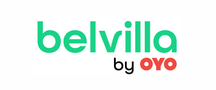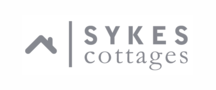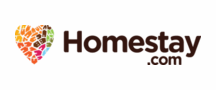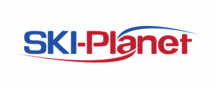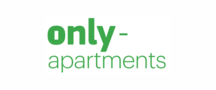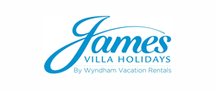 Find holiday inspiration for your next trip