Choose the perfect holiday letting
Save up to 30%
Best holiday rental deals in La Rochelle
Recommended holiday lettings in La Rochelle
Rent a holiday home, apartment or cottage in La Rochelle from just £35 per night
Holiday rentals with wifi
Apartments and holiday lettings with a kitchen
Holiday homes and cottages with a garden
Popular holiday rental amenities in La Rochelle
Listed above are the most frequently used filters in La Rochelle and the number of rentals that provide them. In La Rochelle, 898 lettings provide TVs. So, if you want to tune out with some TV time, select the TVs filter to see this type of accommodation. Three features that aren't often available are saunas, fireplaces and barbecues.
The Weather in La Rochelle
7-Day Weather Forecast in La Rochelle
Accommodation options for your holiday in La Rochelle
Nearly half of the accommodation options (41.75%) in La Rochelle are hotel rooms. They are the most typical holiday lettings there. The average price of this particular type of property is £120 a night, with an average size of 21 m². Moreover, if you're going in a group of 3, hotel rooms are an excellent type of accommodation in La Rochelle, since they can usually accommodate 3 people. If you're interested in another property type, you may want to consider apartment rentals, which are the second most typical accommodation option in La Rochelle. These properties cost £70 a night , on average, and have an average size of 40 m².
Holiday lettings in La Rochelle: a port to another world
The salty maritime air of La Rochelle is offset by the otherworldly 'white island' of Re. Lush oleanders wave in the breeze while La Rochelle's stalwart towers offer a barricade against the waves of the Atlantic. Hole up in a holiday cottage here, like mariners have in centuries past.
Where to find the best food in La Rochelle?
Fresh seafood and aged Cognac
While you're here, get a taste of the natural rock oysters that throng this part of the coast. Explore other local scents and flavours at the superb markets in the city, which take place several times weekly. And last but not least; La Rochelle is famous for its cognac.
Where are the unique attractions in La Rochelle?
What you will find further afield
Continue your L'Île de Re exploration with a stroll along the 30 kilometre-long island, taking in the views. Salt settling on the surface of the water makes this heavenly island's white beaches glisten in the sun, as do its white stone cottages. Just down the coast, you'll find Île d'Aix, a little pearl of an island devoted to oysters: cultivating as well as consuming. Back on the mainland, look out for the gruesome gargoyles emanating from La Rochelle's House of Nicolas Venette.
What are the must-see attractions in La Rochelle?
Highlights to visit in La Rochelle
La Rochelle Harbour
The harbour of La Rochelle is one of the city's most happening spaces with its bobbing boats surrounded by market stalls and restaurants. The wide boulevard adjacent to the harbour is conducive to some of the best people-watching around, with all the colour of French life parading up and down its length.
Aquarium La Rochelle
Dive deep into the marine atmosphere of La Rochelle at its impressive aquarium. Walk under canopies of water, where brightly coloured schools of fish swim together like flocks of birds. Children will love exploring the different seas, in specially themed sections of the museum, interactive exhibits, and getting up close with turtles.
Towers of La Rochelle
Imposing towers flank the entrance to La Rochelle's port, a distinctive sight on the city's skyline. The Lantern Tower dates from the 12th century and served many purposes over the ages, including spells as a watchtower, prison, and a lighthouse. The Saint Nicholas Tower and Chain Tower guarded the port and were also used as a prison for the Huguenots, as symbols of the city's puissance.
Musees des Automates
Unsurprisingly, this museum of ancient figurines is the most notable in France. Its Europe-wide collection comprises pieces from auction houses, antique shops, and the attics of department stores in Paris, London and Berlin.
The Lighthouse of L'Île de Re
The shell-like spiral staircase in this traditional lighthouse, on the coast of the idyllic island of Re, are worth the climb. Views of its secluded beaches, boutiques and bistros, as well as the atmospheric natural environment, are your reward.
Frequently Asked Questions
How much does it cost to rent a holiday home in La Rochelle?
The average nightly price for a holiday home in La Rochelle is £35.
How many holiday homes are available to book in La Rochelle?
There are currently 1328 holiday homes in La Rochelle to browse and book for your next trip.
What is the most popular holiday home amenity in La Rochelle?
The top three amenities our customers choose for holiday rentals in La Rochelle are TVs, internet and balconies/patios.
How many holiday homes are on offer in La Rochelle?
Holidaymakers looking for accommodation in La Rochelle will be pleased to know that there are 1328 options on offer, with prices starting from just £35 per night.
Am I allowed to bring my pet when staying in a La Rochelle holiday home?
Finding accommodation in La Rochelle for you and your dog is definitely possible, with 214 pet-friendly holiday homes available.
What's the best time of year to travel to La Rochelle?
Book your La Rochelle holiday in July or August to avoid a washout; these are the months with the least amount of rain.
We list offers from thousands of providers, including: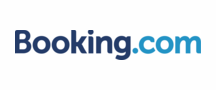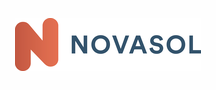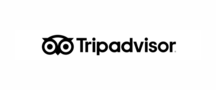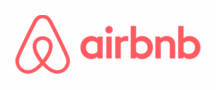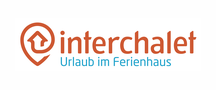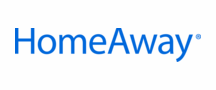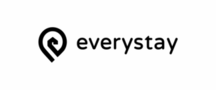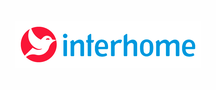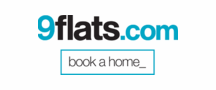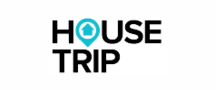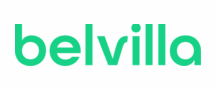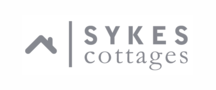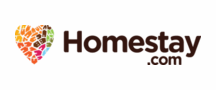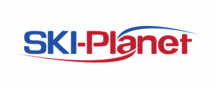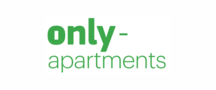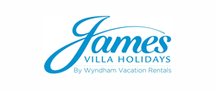 Top holiday destinations near La Rochelle
Explore More Holiday Ideas