Save up to 47%
Best holiday rental deals in Lancaster
210 great holiday rentals from 21 providers, such as Booking.com or TripAdvisor, are available in Lancaster. Our website instantly compares all of the offers so you can save up to 47%.
Recommended holiday lettings in Lancaster
Rent a holiday home, apartment or cottage in Lancaster from just £17 per night
Most popular holiday lettings with a fireplace
Best holiday homes with a patio or terrace
Recommended pet-friendly holiday lettings
Popular holiday rental amenities in Lancaster
The Weather in Lancaster
Here is our climate diagram for Lancaster. On average, the warmest month is July. No heat wave is expected in February, when minimum average temperatures usally hit a 2° low. The rainiest month is January, while the driest month is June.
Holiday lettings to suit all preferences in historic Lancaster
Conveniently situated just off the M6 and on the main west coast rail line, Lancaster is the ideal holiday destination for people who like to be busy. The city is packed with history, and features both a medieval castle and Victorian jail. There is a wide range of Lancaster holiday cottages. Town centre flats are perfect if you like to be within easy reach of restaurants and bars. Farther out, suburban properties offer more space and enclosed gardens. The surrounding countryside is where you'll find the chocolate box cottages and cabins.
Try some local delicacies on a food tour around Lancashire
If there's one dish which is associated with Lancashire more than any other, it's Lancashire Hotpot. It's a hearty, filling dish of lamb stew topped with sliced potatoes and baked in the oven. Find it on the menu of many local pubs, or buy a freshly-made one from a butcher or farm shop to pop in the oven for a simple meal in self-catering Lancaster cabins.
Morecambe Bay, just a short drive from the city, is world-famous for its shrimp. These are usually cooked and sold potted. They make the perfect quick lunch with some crusty bread, and also make a great gift to take home. Oysters and other types of fish are plentiful along this stretch of coast. Choose a restaurant with a sea view, and feast on freshly-caught produce as the sun sets over the Irish Sea.
Agriculture is important to the economy of Lancaster and the surrounding area. Farm shops are dotted across the countryside, and in town, local produce is available at independent delicatessens and butchers. Try some Lancashire cheese, which is white, crumbly, and delicious when melted on toast. Black pudding is also a local favourite, as are baked treats like Eccles Cake, Manchester Tart, and Chorley Cakes. Wash it all down with a glass of the local ale, brewed at Lancaster's very own microbrewery.
Learn about Lancaster's history from the Romans to the Victorians (and everything in between)
Lancaster has been a strategic city in the north of England since Roman times, and the city's museum offers a flavour of the city through the ages. Lancaster Castle, located on a hilltop in the city centre, has a history going back over 1,000 years and was in use as a prison until 2011. Join one of the regular guided tours to get the inside scoop on life inside the castle walls. Try one of the medieval prison cells for size, and learn about what happened to the witches brought here for trial in the 16th century.
Easily overlooked is the tiny Cottage Museum, but this hidden gem gives a very different perspective on Lancastrian life. The cottage is furnished exactly as it would have been in the early 19th century, before running water, electricity and modern comforts which we all take for granted.
Come right up to the modern day with a visit to the Peter Scott Gallery, part of the Lancaster University campus. The gallery houses a permanent display of ceramics produced both in Lancaster and in the far east, and offers temporary exhibitions and talks showcasing the best in international art. Entry to the gallery is free of charge. Booking in advance for special talks and events is highly recommended.
Explore the countryside surrounding Lancaster to see the best of North-West England
Lancaster couldn't be better positioned for exploring the county. One of Lancashire's highlights is the Forest Of Bowland, an area of deep valleys and moorlands. The landscape is ideal for walkers; it's never too far to the next village for a pit stop in a quaint local pub. Anyone interested in natural history will enjoy a visit to the Forest's visitor centre in Beacon Fell Country Park. Hen harriers and many other smaller species are often spotted in the area.
In total contrast to the laid-back Forest of Bowland is the seaside town of Blackpool, just under an hour's drive away. It's perhaps England's best-known resort, with a famous tower, zoo, and beachside amusement park. It's bright, brash, colourful, and a whole lot of fun. Visit in the autumn months to see the display of neon lights along the promenade, which attracts quite the crowd.
To enjoy a more sedate beach day, head to Morecambe, just a few miles to the west of Lancaster. Stroll along the beach, paddle in the waves, and round off your day with a traditional meal of fish and chips eaten in the open air. There are other good beaches nearby at Heysham, Bolton-le-Sands, and Carnforth.
We compare more than 600 providers, including: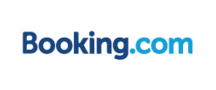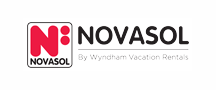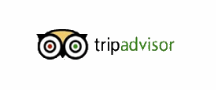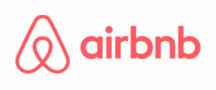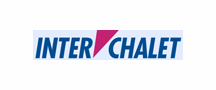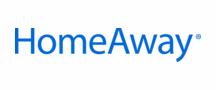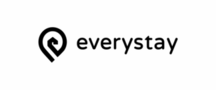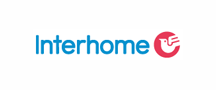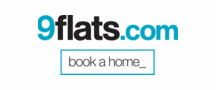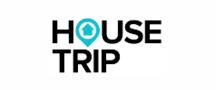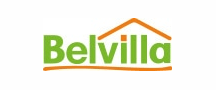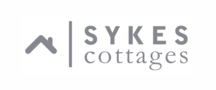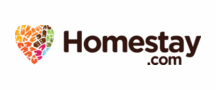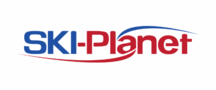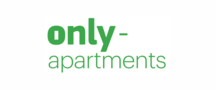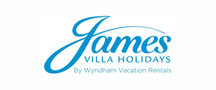 Top holiday destinations near Lancaster