Save up to 21%
Best holiday rental deals in Las Vegas
2,293 amazing accommodation options from 30 different providers, including VRBO and OwnersDirect, are available in Las Vegas. HomeToGo instantly shows top offers by comparing the available accommodation options.
Recommended holiday lettings in Las Vegas
Rent a holiday home, apartment or cottage in Las Vegas from just £16 per night
Best holiday lettings with a pool
Most popular holiday lettings with a fireplace
Recommended pet-friendly holiday lettings
Popular holiday rental amenities in Las Vegas
Price and Availability Index in Las Vegas
Holiday Letting Price Information in Las Vegas
In this graph, you can see in Las Vegas, prices rise to around £254 (05/01 - 12/01). Prices decrease during one week of November (30/11 - 07/12), when average prices are £128.
Holiday Home Availability Information in Las Vegas
The graph shows the weekly availability rate in Las Vegas for the next twelve months. The week with the lowest percentage of available properties is in December (22/12 - 29/12). The week with the most available holiday lettings is in May (04/05 - 11/05), with 78 of the vacation rentals available.
The Weather in Las Vegas
Above is a climate diagram for Las Vegas. This year, June will have the highest average temperatures. January is the coolest month, with the average minimum temperature falling to 3°. The rainiest month is June, while the driest month is March.
Accommodation options in Las Vegas
Enjoy luxury and entertainment in a Las Vegas holiday letting
When you think of Las Vegas, surely bachelor parties, casinos, night clubs, vaudeville and more comes to mind. Yet the city has a lot more in store with its eclectic neighborhoods, culinary surprises and family-friendly delights. Book your Las Vegas holiday home today.
Flying in to Vegas
The city is primarily served by the McCarran International Airport (LAS). To get to the city centre, take airport bus lines such as the Westcliff Airport Express (WAX), Centennial Express (CX), RTC Bus Route 108 and 109. A number of shuttle bus companies also take passengers across to the Strip. You could also take a limousine or taxi to get to your Vegas holiday letting quickly.
Tickle your tastebuds, Vegas-style
Las Vegas's culinary establishments go all out to meet the myriad tastes of its global visitors. For a calorie-laden affair, dine at Heart Attack Grill that offers decadent menu items. Seafood fans have much to cheer about in the clam, lobster, prawn and crab preparations. The city offers it all, from Michelin-starred French restaurants to local steakhouses, English pubs, themed lounges, Irish bars, Asian takeaway and more.
A good time to visit
The best time to visit is in spring and fall - so from March to May, and October and November when it's not too cold or hot. Summertime can get particularly busy, and your Las Vegas holiday home will have to be booked in advance for staying in the summer. During winters, its possible to go skiing and snowboarding in the surrounding mountains (such as in Lee Canyon and on Mt. Charleston), and you can also enjoy the magical year-end festivities on the Strip.
The sights and sounds of Vegas
The Aquarium at The Mirage with its dolphin habitat is a good place to start, followed by the fascinating Bodies exhibition at the Luxor. Not for the faint-hearted, it displays thirteen human body specimens and over 260 organs and partial body parts, all carefully dissected and preserved. The Botanical Gardens at the Bellagio are Vegas' green lung, which are definitely worth exploring along with the 15-acre Flamingo Garden. The Las Vegas Chinatown Plaza has some fabulous shopping and food options, as do the Miracle Mile Shops at Planet Hollywood.
There's much to do in action-packed Las Vegas: a gondola ride at the Venetian Hotel, some climbing at the Red Rock Canyon at the city limits, or perhaps a night-time helicopter ride over the neon lights and dazzling resorts of the Las Vegas Strip. How about a controlled free-fall from the 108th floor? Do it at SkyJump at the Stratosphere Hotel, and relax at your Las Vegas holiday letting after that adrenaline rush.
There's art and culture, too
Madame Tussauds Wax Museum is where the world's greatest film stars, politicians and athletes await. Next, you can get acquainted with gangsters and cops at the Mob Museum, known for its theatre presentations and interactive exhibits. History buffs, how about rummaging through the luggage and ship whistles of the Titanic at the 25,000-square-foot exhibit at Luxor?
Las Vegas tickles with its vibrant improv, comedy, celebrity impressions and impersonations scene. There's also the Tribute Shows to legends such as the Bee Gees, The Beatles, Abba, Prince and Frank Sinatra, among others. For a dash of intrigue and magic, choose between shows like The Mentalist at V Theatre, David Copperfield at MGM Grand, and many more.
Activities with children
The family fun begins with the Adventuredome at Circus Circus, the country's largest indoor theme-park. The spine-chilling roller coaster at the New York New York Hotel will leave you screaming for more. Another terrific family option is the Shark Reef Aquarium, which entices kids with its glassy tunnel where sharks, sea turtles and fish swim overhead. These are only a few options from a multitude available to children and families in and around Vegas. Nature-lovers should check out the national and state parks in the area, such as Lake Mead.
Las Vegas oozes magic, mystery and a certain sensualism. Consider a Las Vegas holiday letting , and come on over!
City of the night
How does one speak of Las Vegas without mentioning its nightlife? Don't miss the Fremont Street Experience, where free nightly shows dazzle spectators. In the vicinity is the Neon Museum (actually an outdoor lot) with vintage hotel neon signs - watch out for the iconic giant horseshoe made of a thousand golden lights.
Las Vegas is home to seven renowned Cirque du Soleil shows, as well as burlesque and vaudeville productions such as Absinthe at Caesars Palace, often called 'the world's sexiest adult-themed circus'. Sensual dance performances, roulette, blackjack and poker are part of the quintessential Vegas experience, not forgetting the weddings that can be organized at your Las Vegas holiday letting !
Sights & things to do in Las Vegas
Exploring Las Vegas: The Strip and further afield
Stratosphere Tower
Stretching high in the Las Vegas skyline is the Stratosphere Tower, where you'll discover exhilarating rides and an observation deck offering outstanding views of the city.
The Mob Museum
Head downtown and visit The Mob Museum, home to exhibits and artefacts about organised crime in the USA. There is even the wall from the Saint Valentine's Day Massacre.
Hoover Dam Bypass
Spanning the Colorado River and linking Nevada to Arizona, the Hoover Dam Bypass is an engineering wonder. With sweeping views over the canyon and the dam itself, this is a must-visit attraction.
Conservatory & Botanical Gardens at the Bellagio
Away from the bustling Strip, you'll find this idyllic escape, with stunning seasonal displays floral displays.
Red Rock Canyon National Conservation Area
Acting as a backdrop to The Strip, this area features a range of sandstone peaks and red rock formations. You can stroll, drive or even climb through its otherworldly landscape.
We compare more than 300 providers, including: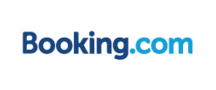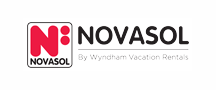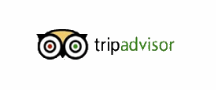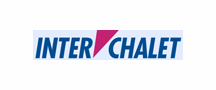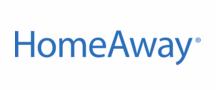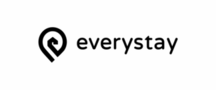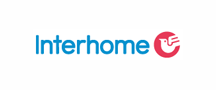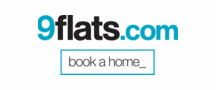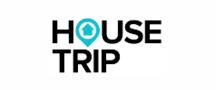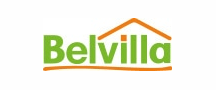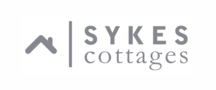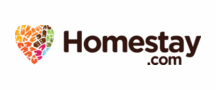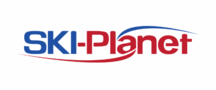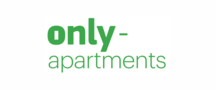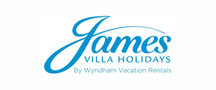 Top holiday destinations near Las Vegas