Choose the perfect holiday letting
Save up to 61%
Best holiday rental deals in Leeds
1,555 great holiday rentals from 21 different partner websites, such as Casamundo or HomeToGo, are available in Leeds. With HomeToGo you can instantly search and compare the prices for each rental from numerous partner websites to discover the best deal and save up to 61%.
Recommended holiday lettings in Leeds
Rent a holiday home, apartment or cottage in Leeds from just £29 per night
Holiday rentals with wifi
Apartments and holiday lettings with a kitchen
Best holiday homes with a patio or terrace
Popular holiday rental amenities in Leeds
Many travellers are looking for a holiday home that has a pool. A few of the properties in Leeds have one. Additionally, more hotel rooms have pools than any other type of accommodation. They are a great choice if you go in a group of 2, as that is the number of people they can accommodate on average. You can also rent a holiday home with a pool near the water, which is the case for all of the lettings on offer there. If you own a pet, you can easily find a pet-friendly rental in Leeds. Pet-friendly holiday rentals in Leeds cost, on average, £95 per night. You can also look for pet-friendly rentals that are near the city centre. In Leeds, a few of the rentals are less than 2 kilometres away from the city centre.
7-Day Weather Forecast in Leeds
Accommodation options for your holiday in Leeds
961 out of the 1,424 listed rentals in Leeds are apartment rentals. In other words, they make up nearly half of the property types in this destination (49.72%). Apartment rentals here have a median price £180 a night as well as a median size of 137 m². Moreover, these properties tend to be excellent for medium-sized groups and families, as most can welcome 4 holidaymakers. Travellers who prefer something else will also find many hotel rooms, which are the second most popular accommodation option in Leeds. These properties cost £111 per night , on average, and have an average size of 21 m².
Find ideal accommodation on your trip to Leeds
With a great variety of accommodation across the city, ranging from Industrial Revolution era housing to the apartments found in more modern 21st century style skyscrapers, Leeds offers lettings that are ideal, no matter what kind of city break you're looking for.
Where to find the best food in Leeds?
Best places to eat in Leeds
Aagrah. Maybe something of a surprise to those not from the UK, but Leeds has a buzzing Indian food scene. With a huge amount of South Asian people migrating to the area after the Second World War, there are hundreds of great Indian and Pakistani restaurants to choose from. But the best is Aagrah. Serving food from Kashmir – the area on the border between the two countries. The best things to try are the Hyderabadi dishes, which are made from cubed meat, a huge mix of spices, and yoghurt, and the Achar, which draws on pickled spices, giving an unusual flavour. It's pretty filling, so you might find yourself staggering back to your holiday cottage.
The Reliance. A mix between traditional English pub grub and high-end cuisine, The Reliance is now known across the UK as a must-dine destination. The food is all seasonal, which reduces the restaurant's environmental impact, and the bar serves an excellent range of craft beers, from IPAs to European beer. Our favourite dishes are the pork fillet served with black pudding (a regional speciality), which comes with mashed potato and carrots, and the Banoffee pie to finish – a classic combination of caramel and banana.
Wen's. Just as with the plethora of Indian food available in Leeds the Chinese food there is also no slouch, and Wen's is the best of the bunch. The food is traditional, home-cooking style Chinese, which means you won't find the enormous menu sometimes associated with Chinese food, but rather a carefully curated one. Things you really must try are the marinated jellyfish and the shredded potatoes with chili oil.
What are the best nightlife spots in Leeds?
Entertainment after dark in Leeds
As the home to one of the country's largest student populations, Leeds has a great selection of bars, clubs and pubs. The Electric Press in Millennium Square houses a number of restaurants and bars with cuisine from all over the world. Alternatively, if you're looking for something a bit more laid back, Henry's Café Bar on Greek Street offers a relaxing and comfortable setting.
Where are the unique attractions in Leeds?
Rivers, valleys and quaint villages
Those who visit this area have the great fortune to be able to visit the stunning countryside that can be found not too far away from Leeds. A mere 30 minutes away by car are the Yorkshire Dales, where you can discover the beautiful scenery and some hidden treasures in the small villages.
If you're looking for another town to visit, then the spa town of Harrogate and the historical city of York both lie 40 minutes to the north and are well worth a visit.
What are the must-see attractions in Leeds?
Interesting places to visit in Leeds
Kirkstall Abbey
Nearly 900 years of age, the ruins of this historic site are one of Leeds' most popular attractions, whether it is for an event or just to have a walk around one of the most dramatic looking locations in Britain.
Royal Armouries Museum
The national home to a collection of arms and armour, this museum is a great family activity, located in the centre of the city, where you can find artefacts dating back to medieval times and coming from across the world.
Grand Theatre
A listed building in the heart of Leeds, this Victorian theatre has been given a refurbishment over the last decade which ensures that some of the biggest West End shows can now be staged in this grand old place.
Temple Newsam
Dating back over 500 years, this estate not only has a grand country house that can rival anything else found in the country, but it also houses a garden and a park that are ideal for visitors looking for a peaceful stroll in such pleasant surroundings.
Roundhay Park
One of the largest parks in Europe, this place attracts visitors from far and wide, whether it is just to enjoy the open spaces or to come to one of its events, such as the rock concerts that take place here attracting over 100,000 people.
Frequently Asked Questions
How much does it cost to rent a holiday home in Leeds?
Prices for holiday accommodation in Leeds start at £29 per night.
What is the most popular holiday home amenity in Leeds?
The top three amenities our customers choose for holiday rentals in Leeds are internet, TVs and gardens.
How many holiday homes are on offer in Leeds?
Holidaymakers looking for accommodation in Leeds will be pleased to know that there are 1,424 options on offer, with prices starting from just £29 per night.
Am I allowed to bring my pet when staying in a Leeds holiday home?
Yes, there are 27 holiday homes in Leeds that allow pets, with an average price of £95 per night.
What's the best time of year to travel to Leeds?
July and August are the warmest months in Leeds, while April and May have the least rain.
We list offers from thousands of providers, including: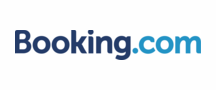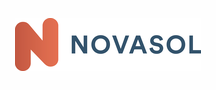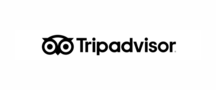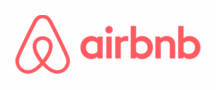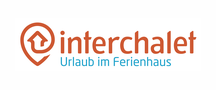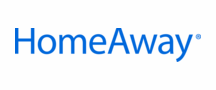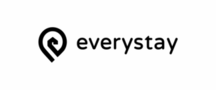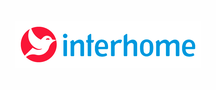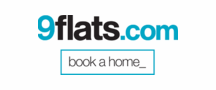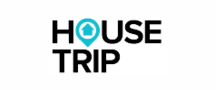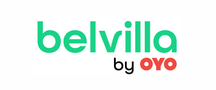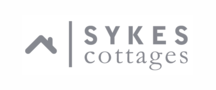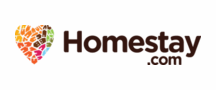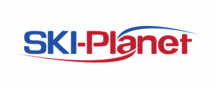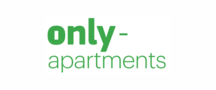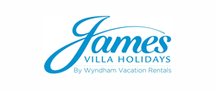 Top holiday destinations near Leeds
What are the best areas and places to stay for holidays in Leeds?
Find holiday inspiration for your next trip