Choose the perfect holiday letting
Save up to 54%
Best holiday rental deals in Lisbon
Find a letting meeting your needs among the 27,723 unique holiday rentals from different partner websites in Lisbon. HomeToGo instantly sorts all of these rentals so you can save up to 54%!
Recommended holiday lettings in Lisbon
Rent a holiday home, apartment or cottage in Lisbon from just £20 per night
Best holiday homes with a patio or terrace
Holiday rentals with wifi
Apartments and holiday lettings with a kitchen
Popular holiday rental amenities in Lisbon
Check above for the most preferred filters in Lisbon and the number of properties that include them. It's easy to find a letting fitting your needs in Lisbon if you need internet access during your holidays or you never miss an episode of your favourite show, since a lot of the lettings offer internet or TVs. You could even find lettings if you enjoy soaking in the hot tub (220 rentals include hot tubs in Lisbon) or you want to go fishing (136 rentals with fishing).
Price and Availability Index for Lisbon
Holiday Letting Price Information in Lisbon
The price graph will give you the nightly price average for the upcoming months. It is during one week in August (06/08 - 13/08) that you will find the highest prices for the next months. In February (19/02 - 26/02), prices will hit an average low of £66 per night.
Holiday Home Availability Information in Lisbon
Find out the percentage of available rentals & cottages in Lisbon with the graph above. So far, the week with the least available rentals in Lisbon is in February (12/02 - 19/02). Conversely, it is in August (27/08 - 03/09) that the highest percentage of rentals are available.
7-Day Weather Forecast in Lisbon
Accommodation options for your holiday in Lisbon
In Lisbon, apartment rentals are the most typical accommodation option. The average nightly price of apartment rentals in Lisbon is £137, and the average size is 74 m². Moreover, these properties are usually excellent for medium-sized groups and families, as that is the average number of guests that apartment rentals can welcome in Lisbon. Holidaymakers looking for another type of accommodation will also find many hotel rooms, which are the second most popular property type in Lisbon. The average size of hotel rooms in Lisbon is 29 m² , and the average price is £179 per night.
Take a Lisbon holiday letting for a break in a laid-back coastal city
Lisbon is Portugal's largest city, and has a wide range of accommodations to suit visitors wanting to experience the city. Perhaps the best option is a city centre holiday letting flat, where you'll be in walking distance of many of the city's important sights along with numerous restaurants, cafés, and bars.
What are the best places to discover the arts and culture of Lisbon?
Art, history, and culture in Lisbon's museums
The highlight of Lisbon's museums is the Gulbenkian Museum, featuring the collection assembled by businessman Calouste Gulbenkian. Highlights include ancient Persian and Egyptian art and glasswork by Lalique. A more unusual choice is the National Coach Museum, featuring the world's largest collection of valuable horse drawn vehicles. For a true flavour of Portugal, the Tile Museum is home to a huge collection of beautifully painted tiles and mosaics.
What are the best activities for families in Lisbon?
Lisbon with children
Just a short trip from Lisbon's city centre on the train are the seaside resorts of Estoril and Cascais, with family-friendly beaches and lots of places to eat and drink. Closer to the city centre is the Lisbon Aquarium, the largest indoor aquarium in Europe. Next door to the Aquarium is the Pavilion of Knowledge, an interactive science museum for children of all ages. And don't forget to try the local desert, a pastel de nata!
Where are the unique attractions in Lisbon?
Things to see and do in Lisbon
Start your trip to Lisbon by visiting the medieval St George's Castle, which sits high on a hill above the old town. Views from inside are impressive, and will help you get your bearings. Another good starting point is the Praça Do Comércio on the banks of the river Tagus, and from there, a grid of narrow streets packed with shops and restaurants. Don't miss the World Heritage site of the Jeronimos Monastery, or the nearby Belém Tower, a monument to Portugal's history of world exploration. Finally, take a trip on the Number 28 tram, which passes through Lisbon's most scenic and historic districts.
Frequently Asked Questions
How much does it cost to rent a holiday home in Lisbon?
Prices for holiday accommodation in Lisbon start at £20 per night.
How many holiday homes are available to book in Lisbon?
There are currently 26,382 holiday homes in Lisbon to browse and book for your next trip.
What is the most popular holiday home amenity in Lisbon?
Travellers planning holidays to Lisbon most often look for internet, TVs, and cots when it comes to accommodation amenities.
How many holiday homes are on offer in Lisbon?
With 26,382 holiday rentals available in Lisbon, you're sure to find the perfect accommodation for your visit.
Am I allowed to bring my pet when staying in a Lisbon holiday home?
Dogs are welcome in Lisbon, which is home to 1,149 pet-friendly holiday homes.
What's the best time of year to travel to Lisbon?
July and August are the warmest months in Lisbon, while July and August have the least rain.
We list offers from thousands of providers, including: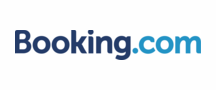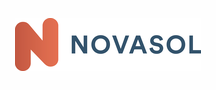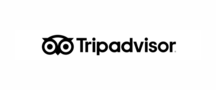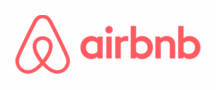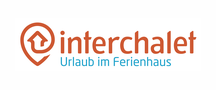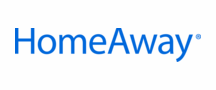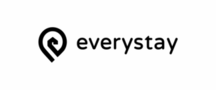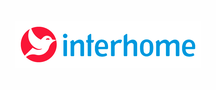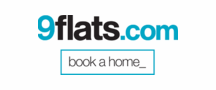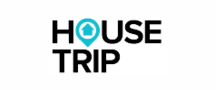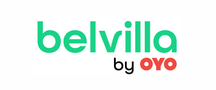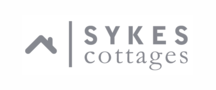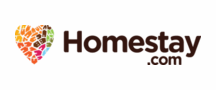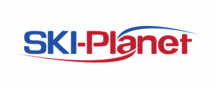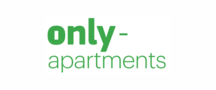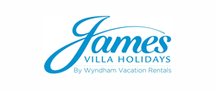 Top holiday destinations near Lisbon
Find holiday inspiration for your next trip