Save up to 51%
Best holiday rental deals in Liverpool
Find a rental meeting your criteria among the 5,359 great holiday rentals from 30 holiday letting websites in Liverpool. By directly analysing these holiday rentals, HomeToGo brings you the best deals and the highest rated rentals in Liverpool.
Recommended holiday lettings in Liverpool
Rent a holiday apartment, home or cottage in Liverpool: from £18 per night
Best holiday homes with a patio or terrace
Recommended pet-friendly holiday lettings
Most popular holiday cottages with a fireplace
Popular holiday rental amenities in Liverpool
Finding a property that includes a pool should be easy in Liverpool. A few of the rentals offer one on offer. Also, more Apartment rentals have pools than any other type of accommodation. They are a great choice if you go in a group of 3, as that is the number of people they can usually accommodate. In Liverpool, a few of the properties providing a pool are situated near the water. A lot of the properties in Liverpool are pet-friendly, which makes it a great holiday spot for pet owners. Pet-friendly properties in Liverpool cost, on average, £203 per night. You can also find suitable city properties, as a few of the pet-friendly holiday lettings are very central (less than 2 kilometres from the city centre).
Price and Availability Index in Liverpool
Holiday Letting Price Information in Liverpool
We analysed holiday cottages, homes and apartments to display a price graph showing the average price per night in Liverpool. Liverpool is more expensive in November (24/11 - 01/12), where prices are on average £99 a night. On the other hand, in January you will find the cheapest prices (05/01 - 12/01). Prices this week are on average £77 a night.
Holiday Home Availability Information in Liverpool
Have a look at the above graph to see the global availability of holiday rentals in Liverpool. The busiest time to book a holiday letting in Liverpool so far is in December (22/12 - 29/12), where only 59 rentals are available. Conversely, it is in January (05/01 - 12/01) that the highest percentage of rentals are available.
The weather in Liverpool
Check out the climate diagram for Liverpool. The highest average temperatures are in the month of July. Conversely, January is the coolest month in Liverpool, with temperatures going under 3°. The rainiest month is July while the driest month is March.
Accommodations in Liverpool
Liverpool Apartments: Your Home Away From Home
Birthplace of The Beatles, it is well-deserved that Liverpool is the Guinness World Records 'World Capital City of Pop'. As such, Liverpool is a great destination for music lovers, with The Beatles history on display throughout the city, and the Royal Liverpool Philharmonic Orchestra. The city also has a rich sporting tradition, with two of England's best-known football clubs, Liverpool FC and Everton, being based here.
Like many European cities of historical importance, Liverpool has a major port, set on the Mersey River. Along with the appealing architecture such as the two cathedrals and radio tower, Liverpool possesses a unique atmosphere that ought to be experienced first-hand. With a Liverpool holiday letting , you can dive into the culture and history of the city, whilst enjoying the feeling of being a local.
Getting to Liverpool
Liverpool John Lennon Airport is served by many flight routes, including several budget airlines, and has direct connections to many major European cities and other destinations in the UK. The airport is about 7 km from the city centre and is easy to get to using the airport's Arriva bus service.
If you are coming to Liverpool from another UK city, you can use the rail services operated by National Rail. You can also rent a car, or take your own, and use the well-serviced motorway network. With so many options, getting to your Liverpool holiday home is a breeze, taking the stress out of your trip.
Sights in Liverpool
When you book a Liverpool holiday letting you can be certain that you will not be short on things to do. A great way to get an overview of the city is to take a tour, such as one along the Mersey River, since the city's history is intertwined with this mighty waterway.
Six parts of the city have been collectively declared a UNESCO World Heritage site, and are known as the Liverpool Maritime Mercantile City, in recognition of Liverpool's contribution to the development of international trade and maritime technology. The centrepiece is the Albert Dock, where you will find restaurants, bars, shops and two hotels as well as the Merseyside Maritime Museum, the International Slavery Museum, Tate Liverpool and The Beatles Story museum.
Other maritime attractions include the Stanley Dock Tobacco Warehouse. Situated just north of the city, it was first constructed in 1901, at which time it was the world's largest building in terms of area. Today, it holds the accolade of being the world's largest brickwork building.
Art and Culture in Liverpool
Having given birth to the phenomenon that is The Beatles, Liverpool has many attractions devoted to the legendary band, including a fantastic range of tours. The city is also home to the Royal Liverpool Philharmonic Orchestra, which happens to be the oldest symphony orchestra in the UK.
Liverpool is also the location of many iconic buildings, including the two magnificent cathedrals, the Cathedral Church of Christ and the Liverpool Metropolitan Cathedral. Choose which area you would like your Liverpool holiday letting to be in, and start plotting your route through the city.
Family Activities in Liverpool
A Liverpool holiday home offers the privacy and comfort you need for the perfect family getaway, making it the smart option when travelling with kids in tow.
With an array of family-friendly activities, there's no reason little ones shouldn't fall in love with Liverpool too. Head to the World Museum, where you will find dinosaur displays as well as mummies, an aquarium and a planetarium. Another great option for a day out is Croxteth Hall, which includes wide open spaces to play in as well as a nature reserve.
For rainy days, head to Liverpool ONE, where you'll find the Jungle Rumble Adventure Golf and a 14-screen cinema, as well as a vast selection of restaurants and shops. If the sun is shining, pack a picnic and enjoy some of Liverpool's many green spaces, such as the beautiful Sefton Park.
With so much to take in, you'll be glad to have your own Liverpool holiday letting to relax in, so that you can recharge your batteries for the next day's fun.
Regular Events in Liverpool
Since Liverpool is home to two top football teams, Liverpool FC and Everton, sport plays a vital role in everyday life here. Experience this for yourself by heading to one of the team's home grounds to watch a match, before retiring to a local pub to discuss it with the locals. The world-famous horse race, the Grand National, also takes place here and offers a riveting insight into the area's sporting culture.
Sights & things to do in Liverpool
Beatles fever in Liverpool
Pier Head
Defining Liverpool's iconic skyline, this World Heritage Site comprises stunning early 20th c. architecture with the Three Graces of The Royal Liver Building, Cunard Building and Port of Liverpool building.
Liverpool Cathedral
The Gothic Revival-style Liverpool Cathedral is Britain's biggest and Europe's fifth largest. The Tower Experience proposes sweeping views from 150m above sea level. Watch the film on how the cathedral was built, and enter the Bell Chamber.
Anfield Stadium
With a capacity of more than 54.000 spectators, Anfield Stadium is England's sixth largest football stadium, home to Liverpool F.C. since 1892. Enjoy a stadium tour or get tickets for a match.
Liverpool Central Library
The library is actually housed in multiple adjoining buildings on William Brown Street. Visitors will be impressed by the selection of books and the fantastic rooftop views.
Museum of Liverpool
Don't miss England's largest newly-built national museum. Displays such as The Beatles, and Ben Johnson's Liverpool Cityscape celebrate Liverpool history.
We compare more than 300 providers, including: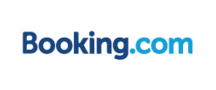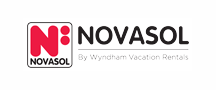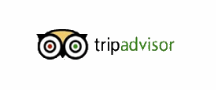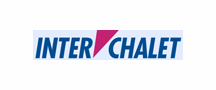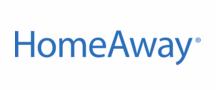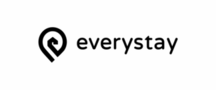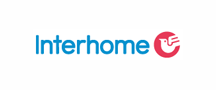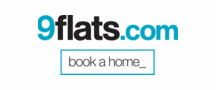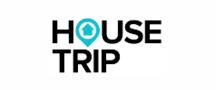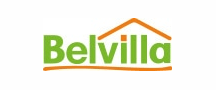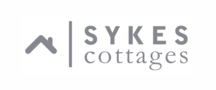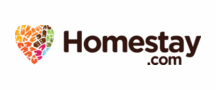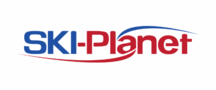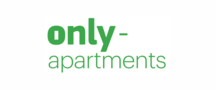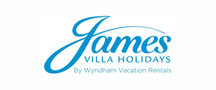 Holiday destinations near Liverpool