Choose the perfect holiday letting
Save up to 85%
Best holiday rental deals in Llandudno
Find a rental that meets your expectations among the 2,409 beautiful holiday lettings from different partner websites in Llandudno. Our website directly compares all the properties so you can save up to 85%.
Recommended holiday lettings in Llandudno
Rent a holiday home, apartment or cottage in Llandudno from just £48 per night
Holiday rentals with wifi
Apartments and holiday lettings with a kitchen
Holiday homes and cottages with a garden
Popular holiday rental amenities in Llandudno
Many holidaymakers would like to find a property with a pool. A few of the properties in Llandudno have one. Hotel rooms with pools in Llandudno are a wonderful option for groups of 2 and cost, on average, £136 a night. Among these holiday lettings, all are within 2 kilometres of water. Many properties in Llandudno allow pets, which makes it a great holiday spot for pet owners. If this is a top requirement for you, have a look at the hotel rooms in Llandudno. This is the most pet-friendly accommodation type there. There's no need to look exclusively outside the city for a rental, as a few of the pet-friendly holiday lettings are centrally located (less than 2 kilometres from the city centre).
Price and Availability Index for Llandudno
Holiday Letting Price Information in Llandudno
We analysed holiday cottages, homes and apartments to display a price graph showing the average price per night in Llandudno. Llandudno is most expensive in December (24/12 - 31/12), when prices are on average £505 a night. You can find some of the best deals during one week in January (15/01 - 22/01). It is the cheapest week of the next 12 months.
Holiday Home Availability Information in Llandudno
The availability graph shows the percentage of available rentals in Llandudno. The week with the highest booking rate is in May (28/05 - 04/06). Only 68 of the rentals are still available. Conversely, it is in October (01/10 - 08/10) that the highest percentage of rentals are available.
7-Day Weather Forecast in Llandudno
Accommodation options for your holiday in Llandudno
One-third of the accommodation options (34.4%) in Llandudno are hotel rooms. They are the most common holiday properties there. The average size of hotel rooms in Llandudno is 18 m², with an average price of £110 a night. Moreover, these holiday properties are a great choice for couples and small groups, as most can accommodate 2 holidaymakers. Holidaymakers interested in something other than hotel rooms can also find many bed & breakfast rentals, which are the other most popular accommodation option in Llandudno. Bed & Breakfast rentals in Llandudno are 25 m² on average, with prices averaging £97 per night.
Discover classic seaside charm with a Llandudno holiday letting
Llandudno, in North Wales, is one of the UK's most popular seaside resort towns. Though Llandudno rose to prominence way back in the Victorian era, it has been excellently preserved since then and remains a highly favoured destination for visitors from across the UK and beyond.
Situated in Northern Wales, the area boasts rich cultural history and staggering natural beauty. Llandudno's holiday homes, many sea- and land-based activities, and pristine coastal setting make it the ideal place to relax.
Highlights of the town include the Great Orme Tramway, the Oriel Mostyn Gallery, and of course the delightful beaches. Renting a Llandudno holiday cottage puts you in the perfect position to discover all these attractions, as well as the wider natural beauty of the Llandudno area, at your leisure.
Getting to your Llandudno accommodation
Trains arrive into the town's Victorian-era railway station directly from Manchester or from Liverpool via Chester. There are also regular trains from other major cities, including Cardiff and London. While Llandudno is a highly walkable town, those wanting to get out and see the surrounding areas will find a hire car to be an advantage.
There are no major cities in North Wales and consequently no airports serving the immediate vicinity. The two closest airports are Liverpool and Manchester, from which it's easy to get to your Llandudno accommodation via train or car.
Where to find the best food in Llandudno?
What to eat in Llandudno: tasty finds at the seaside
No holiday is complete without sampling local delicacies – cawl, rarebit, Welsh cakes, and laverbread are just some favourites worth trying. Staying at holiday cottages lets you decide when to eat out and when to stay in, and Llandudno doesn't disappoint in either category. Check out these places to relish the area's flavours.
Blas ar Fwyd A stop at Blas ar Fwyd is a must if you're looking to sample local specialities. Their small café menu offers up fresh and wholesome breakfast and lunch options as well as a selection of sinful desserts for the sweet-toothed. Stop at their delicatessen across the road and take home some of the quintessential flavours of Wales.
The Cottage Loaf This pub's friendly atmosphere and traditional Welsh meals from locally sourced produce have earned its position as a firm favourite among locals and visitors alike – it's so popular that you may want to phone ahead to reserve a table.
Conwy Mussels This small family-run business prides itself in sustainable mussel harvesting and is rumoured to have the tastiest mussels in town! Feast on freshly prepared mussels while you wait or take home a bag to prepare in your holiday home's kitchen.
Signatures This fine-dining restaurant offers the best of modern British cuisine with Welsh influences. Offering an unforgettable dining experience with its open view of the kitchen area, the restaurant promises smiles and satisfaction from both young and old.
What is the weather like in Llandudno?
Weather in Llandudno
Llandudno's weather can generally be described as mild and warm, with pleasant temperatures during spring and summer and cool autumns and winters.
While you won't be negatively affected by the temperature, you should be prepared for wet weather. Llandudno receives higher than average levels of rainfall throughout the year. As such, it's a good idea to keep some waterproof clothing and an umbrella handy in your Llandudno holiday cottage.
What are the top sights in Llandudno?
What to do in Llandudno
Llandudno is simply a terrific place to be. From its charming shops and cafés to the enchanting pier and coastline, it invites visitors to enjoy all the simple pleasures of a Great British seaside getaway. Once you've spent some time soaking up the general atmosphere, you'll find there's plenty to keep you occupied during your holiday.
One absolute must-do is the Great Orme Tramway, Britain's only cable tramway. Opened in 1902, the tramway operates from March to October and offers a unique experience. You can get on at Victoria station and ride it halfway, or complete the journey all the way to the Great Orme summit. Wherever your destination, you'll enjoy travelling across the town in old-fashioned style and taking in the great views.
Once you alight from the Great Orme Tramway, a walk along the Great Orme headland will be refreshing and awe-inspiring in equal measures. Stop by the remote Saint Tudno's Church, which dates back to the 12th century.
Having discovered the old and beautiful side of Llandudno, change gears and head to the MOSTYN Art Gallery. This excellent exhibition is housed in a beautiful building and showcases contemporary art from international and local artists. The café sells delicious food prepared from local ingredients and is also well worth a visit.
What are the best activities for families in Llandudno?
Llandudno holidays with children
Your children will be sure to love staying in a Llandudno holiday cottage. After all, this is a classic seaside destination that promises lots of fun for kids of all ages.
Of course, your first stop on a family seaside holiday will be the beach! Finding a holiday letting near the sea is easy, with plenty of seafront apartments and holiday homes available.
TTwo of the best local beaches are the North Shore and West Shore. The liveliest beach is North Shore, known locally as Llandudno Beach. Walk along the nearly 3000-foot Victorian pier, see a Punch and Judy show and even take a donkey ride across the sand. Grab an ice cream from the nearby ice cream shops and enjoy all the atmosphere of a vintage day at the beach.
Elsewhere in Llandudno is Great Orme Family Golf, a fun and competitive pitch and putt golf course, and Llandudno Ski and Snowboard Centre, where your kids can try their first attempt at skiing and snowboarding or just lay back in an inflatable ring and ride the 750m-long toboggan.
For an educational and fascinating day out during your stay at Llandudno holiday homes, visit the Home Front Experience. This exhibition transports visitors back to life during the Second World War.
Where are the unique attractions in Llandudno?
Holidays with pets in Llandudno
Llandudno offers plenty of pet-friendly accommodation. Rent a cosy holiday cottage in the town and experience its pet-friendly atmosphere, including beaches and countryside trails.
Great and Little Orme headlands These well-marked walks use part of the North Wales Path. They're perfect for dogs and offer fantastic coastal views.
Wales Coast Path This scenic footpath covers most of Wales' coastline, including a great stretch from Llandudno to Llanfairfechan.
Beaches Never far from your holiday cottage, part of Llandudno's main beach area is pet-friendly, as is sandy Conwy Morfa, and Towyn Beach in Abergele.
Historical sights Explore the historical village of Trefriw in Snowdonia National Park, or Beaumaris Castle, where dogs on leads are welcome.
What are the must-see attractions in Llandudno?
Explore Llandudno's top attractions
Llandudno Pier
Llandudno Pier is Wales' longest pier at 700m. A premier Victorian attraction, it offers beautiful views of the Irish Sea, quaint seaside shops and food stalls.
West Shore Beach
Quieter than the bustling north shore, this pet-friendly beach offers picnic areas, rock pools and terrific sunset views across the bay. Locals believe that Lewis Carroll once strolled here.
Great Orme Cable Cars
This cable car runs across the Great Orme, offering unbeatable views of Llandudno. On a clear day, you can see as far as Anglesey. Savour a meal at the restaurant at the top.
Llandudno Promenade
The lovely Llandudno Promenade often attracts seals to its shore. Illuminated hotels and the Great Orme look fantastic by night, when the promenade is enjoyed by bikers and dog-walkers.
Great Orme
Called 'sea monster' by the Vikings, the Great Orme is a large limestone chunk rising out of the sea. Take the cable car or tramway to get to the top. Once there, enjoy the solitude.
Frequently Asked Questions
How much does it cost to rent a holiday home in Llandudno?
The average nightly price for a holiday home in Llandudno is £48.
How many holiday homes are available to book in Llandudno?
October is the time of year with the highest amount of Hotel rooms and Bed & Breakfast rentals available in Llandudno, so you'll find plenty of great holiday deals during this month.
What is the most popular holiday home amenity in Llandudno?
Travellers planning holidays to Llandudno most often look for internet, TVs, and gardens when it comes to accommodation amenities.
How many holiday homes are on offer in Llandudno?
Holidaymakers looking for accommodation in Llandudno will be pleased to know that there are 2,310 options on offer, with prices starting from just £48 per night.
Am I allowed to bring my pet when staying in a Llandudno holiday home?
Yes, there are 144 holiday homes in Llandudno that allow pets, with an average price of £137 per night.
What's the best time of year to travel to Llandudno?
July and August are the warmest months in Llandudno, while April and May have the least rain.
We list offers from thousands of providers, including: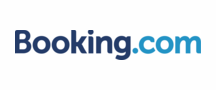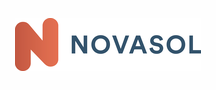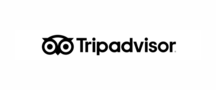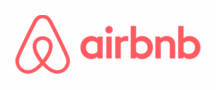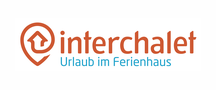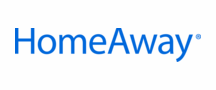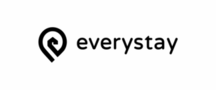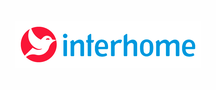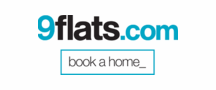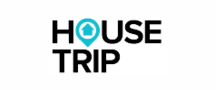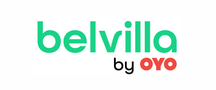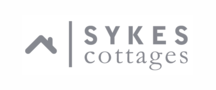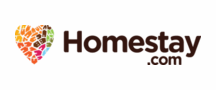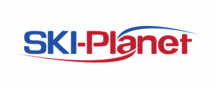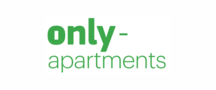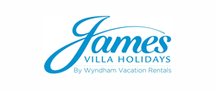 Find holiday inspiration for your next trip