Choose the perfect holiday letting
Save up to 47%
Best holiday rental deals in London
39,257 welcoming properties from 39 different providers, such as Casamundo or HomeToGo, are listed in London. HomeToGo instantaneously shows top offers by comparing the listed properties.
Recommended holiday lettings in London
Rent a holiday home, apartment or cottage in London from just £35 per night
Holiday rentals with wifi
Apartments and holiday lettings with a kitchen
Best holiday homes with a patio or terrace
Popular holiday rental amenities in London
Finding an accommodation with a pool shouldn't be too difficult in London. A few of the accommodation options include one. Also, more hotel rooms have pools than any other accommodation type. They are a great choice if you go in a group of 3, as that is the number of people they can welcome on average. You can also rent a holiday home offering a pool near the water, which is the case for all of the lettings there. If you own a pet, you should easily be able to find a pet-friendly property in London. If this is a top requirement for you, check the hotel rooms in London. This is the most pet-friendly property type there. You can also find various rental options if you would like to stay near the city centre, as a few of the pet-friendly holiday lettings are less than 2 kilometres from the city centre.
Price and Availability Index for London
Holiday Letting Price Information in London
The graph shows the average rental prices for the next twelve months in London. Holiday letting prices are the highest in July (30/07 - 06/08). In January (21/01 - 28/01), prices will hit an average low of £169 per night.
Holiday Home Availability Information in London
Our availability graph helps you identify the busiest months in London. The busiest time to book a holiday letting in London so far is in January (21/01 - 28/01), where only 52 rentals are available. People tend to travel to London least during a week in May (07/05 - 14/05) when only 28% of the rentals are booked.
7-Day Weather Forecast in London
Accommodation options for your holiday in London
In London, nearly half of the holiday properties in London are apartment rentals, which represent 44.53% of the listed properties. The average size of apartment rentals in London is 85 m², and they cost, on average, £308 per night. Moreover, the majority of apartment rentals in London can host 4 guests, which makes London a great holiday destination for medium-sized groups and families. You can also consider other types of accommodation in London. Hotel rooms are another common property type in London, with 16,566 currently listed. Our analysis shows that the average price of hotel rooms is £363 per night for an area of 31 m².
Experience Europe's finest city from your London holiday apartment
London, one of the world's greatest cities, is home to world-class art, restaurants, and historic sights. It's also an exciting and invigorating city for a family holiday. Here you can experience the epitome of European sophistication and history, while also enjoying life in a modern and cosmopolitan environment.
Whatever your interests are, London will cater to them in abundance on your trip - and they'll probably be among the best in the world. With a London holiday letting or hotel, you can be right at the heart of the action in this spellbinding city.
How to Get to Your London Holiday Accommodation
London is well-served by a range of transport options. It's easy to get there by train or coach from anywhere else in the UK. Five large airports - London City, Gatwick, Luton, Stansted and the largest, Heathrow - are within easy distance of the city centre. Public transport and taxis are available at all airports, and it's easy to get to your holiday apartment or hotel by train or bus.
Where to find the best food in London?
The Best Food to Eat on Your London Holiday
Given London's status as a multicultural capital city, it should come as no surprise that its food and drink options are endless, but what are London's must-try dishes? Wherever you stay, you'll find plenty of dining options near to your holiday apartment - from Michelin-starred dining to wood-fired pizza, and many things in between. Choose from a mix of modern and traditional dining experiences to make your London holiday complete.
Dinerama Street Food Market Head to vibrant Shoreditch for an exciting street food experience. This street food market and food court offers dishes to suit all tastes, including unique ice cream treats, handmade pasta, Caribbean barbecue, and Szechuan calamari. With rum, gin, and cocktail bars and resident DJs, Dinerama also offers a great night out.
Duck and Waffle Enjoy dining at one of London's top restaurant and be treated to stunning views of the capital and an eclectic menu. Don't miss their signature dish of confit duck leg, fried egg, and waffle, or order the spicy ox cheek doughnuts or grilled meat to share. Its 24-hour opening means you can visit for a midnight feast or early breakfast.
Dominique Ansel Bakery Famous as the founder of the cronut and serving up delicious 'Cronuts of the Month', this Belgravia bakery has some irresistible sweet and savoury treats. Don't miss their afternoon teas, some of which come with specialities such as Canadian-butter-poached lobster rolls. Pre-book a cronut pick-up and take dessert back to your apartment hotel.
Goddards At Greenwich No stay at a London holiday apartment would be complete without sampling the iconic Cockney dish, pie and mash. Making handmade pies with suet and flaky pastry since 1890, this stalwart of the East End marinates and simmers its meat for hours to create a range of fillings. There are also gluten-free menu options.
What is the weather like in London?
What weather Can You Expect on Your London Holiday?
No one visits London for the weather, which on any given day can be grey and rainy. However, that's not to say London doesn't also receive sunshine during the summer - it does. Whenever you're visiting, pack waterproof clothing just in case the inevitable happens. You'll always have your London holiday apartment to retreat to, alongside London's wealth of museums and sights.
What are the top sights in London?
What to See and Do in London
Rent a holiday letting or apartment hotel in central London, and there will be too many attractions to count located nearby! Some of the most famous include Buckingham Palace, the Royal residence; Westminster Abbey, a Gothic church that is the resting place for many of the country's most famous residents from history; Big Ben; and St. Paul's Cathedral, the city's most famous religious building.
These sights will get you warmed up for the rest of the attractions. Take a trip on the London Eye for fantastic views of the city, walk through history as your explore the murky secrets of the London Tower, and get educational at the British Museum, an excellent place to immerse yourself in world history and see the Rosetta Stone firsthand.
What are the best places to discover the arts and culture of London?
Art and Culture in London
London is one of the global centres for the arts, with many galleries, concert venues, and theatre shows dotted across the city. The good news is that most museums in London are free!
The National Gallery is the place to be for historic art, with pieces from the 13th to the 20th century - including by giants like da Vinci, Renoir, and Van Gogh - filling the large museum in Trafalgar Square. The nearby National Portrait Gallery is also a must, and features portraits of many of the UK's most iconic figures, such as Shakespeare, Queen Elizabeth, and King Henry VIII.
Modern art lovers will find small galleries all across the city, but if you only visit one, make it the Tate Modern, which features works from 1900 to the present day and is a leader in its field.
What are the best activities for families in London?
Holidays in London With Kids
Let your children discover the history, art, and culture of the capital. Holiday lets in London tend to be small flats that are either Victorian or modern in style. There are occasionally gardens on offer and you may get a balcony with a view over the rooftops of the city. The flats tend to be smaller in the centre of London but you will be close to major attractions.
One of the best ways to get your bearings in London is to take a trip on the London Eye. You can see some of the most famous sights of the city from this 135m-tall Ferris wheel. Try to time your trip around sunset to watch the city lights come on. Book a private capsule with snacks for a unique experience.
Head to Greenwich for a boat trip on the Thames. These guided tours provide a detailed and interesting history of the Thames and its part in the growth of London. You will see many famous landmarks from the boat such as Tower Bridge, Big Ben, and the Houses of Parliament. In Greenwich, you can visit the Greenwich Meridian and learn about the importance of this location.
A hop-on and hop-off tour enables you to easily see the major sights of London with children and get off the bus to explore when you want too. The bus offers kids activity packs for younger children that will keep them entertained during the guided tour. There are five bus routes that cover all the important attractions in the city.
The largest and oldest toy store in the world is located in London. Hamleys toy store is housed over six levels and is world famous for having a number of play stations where you can play with the toys before you buy them. Children and adults will happily spend a few hours exploring this store and having fun playing with the toys.
What is the coolest neighbourhood in London? From Bermondsey to Bethnal Green, HomeToGo has researched every London hood to find out which one can be crowned as the trendiest.
Many London neighbourhoods have gained a cool status over the years, signalled by an influx of craft coffee shops, a vibrant nightlife and bearded, tattooed residents. But which neighbourhood is the trendiest of them all?
We conducted a study to find out which of London's varied hoods is the true hipster paradise. We polled the public to decide on the top 5 indicators that suggest an area has become 'trendy'. Then using data provided by Google Maps, we researched how many of the following indicators are in each of London's hoods:
Specialist coffee shops (rated above 4.5 stars on Google)
Veggie & vegan eateries
Tattoo parlours
Highly-rated bars (above 4.5 stars on Google)
Independent record stores
Nightclubs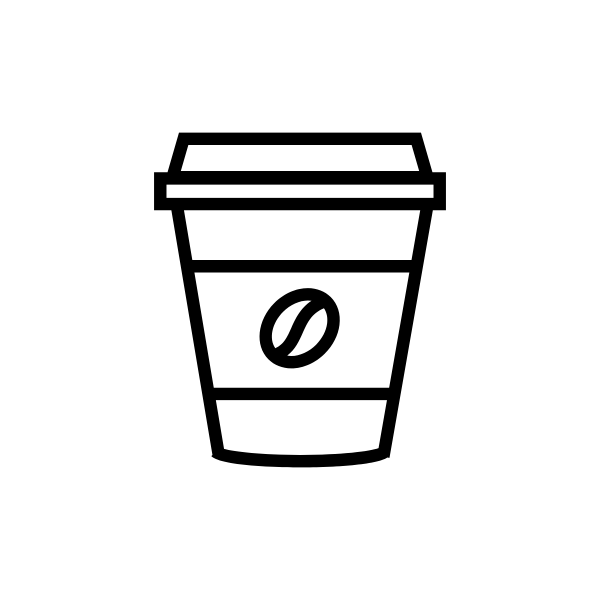 Brixton has the highest number of coffee shops and brunch spots, with many places for an oatmilk cappuccino fix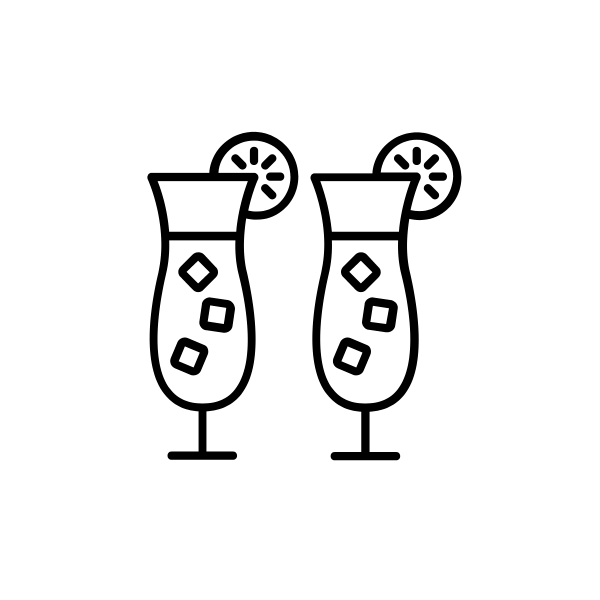 Dalston has the best nightlife, with over 20 top-rated bars, and plenty of clubs for late-night shakedowns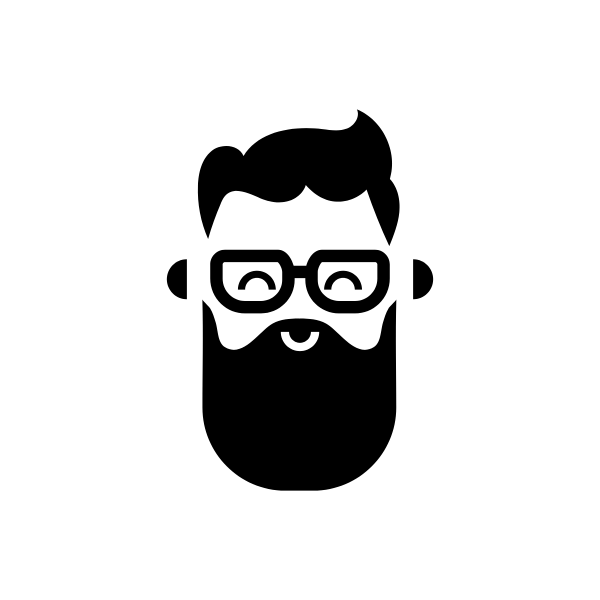 The Borough of Hackney - reigns hip supreme with highest number of 'cool' neighbourhoods - a total of 6 overall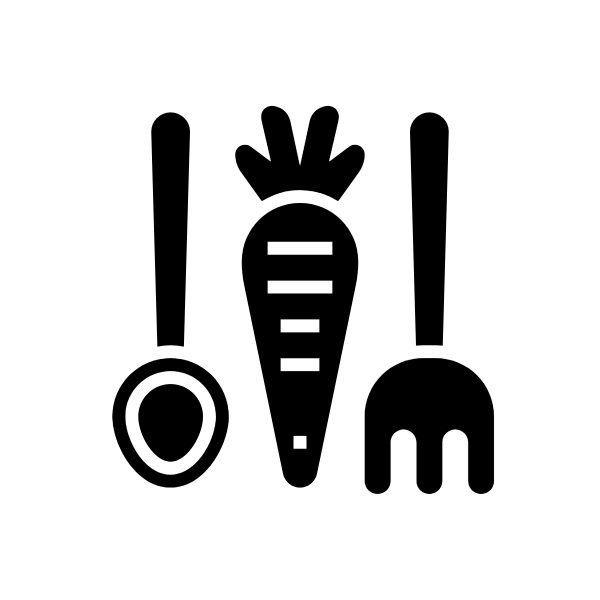 For jackfruit tacos and seitan fried-chicken, Hackney Central is your place, scoring top marks for it's choice of veggie and vegan eateries


The 20 Coolest Neighbourhoods in London
1
Brixton
8.62
7.8
9.64
10
8.5
8
2
Hackney Central
8.36
7.15
8.57
10
10
7.33
3
Dalston
8.17
9.65
7.5
6.25
6
10
4
Shoreditch
7.96
8.75
7.86
8.75
7
6.67
5
Hoxton
7.02
6.09
9.29
7.5
7.5
5.67
6
Peckham
7
6.77
7.14
7.5
7.5
6.33
7
Stoke Newington
6.98
6.61
8.93
6.25
7.5
6
8
Walthamstow
6.97
6.29
8.93
7.5
6.5
6.33
9
Soho
6.82
7.25
5.71
6.88
7.5
6.33
10
Bethnal Green
6.71
6.21
10
5
6.5
6.33
11
Tottenham
6.41
6.23
7.14
7.5
6
5.33
12
Clapton
6.32
5.88
8.57
5.63
6
6
13
Camden
6.29
6.35
5
9.38
5
5.67
14
Bermonsday
6.2
7.27
5
5
6
6.67
15
Stratford
6.17
5.64
7.14
6.25
6
6.33
16
Finsbury Park
6.15
5.88
8.21
6.25
5
5.67
17
Newcross
6.06
6
6.79
6.25
6
5.33
18
Elephant & Castle
5.78
5.72
6.07
5
6.5
5.67
19
Whitechapel
5.58
5.28
6.43
5
6.5
5
20
Balham
5.54
5
7.14
5.63
5.5
5
Brixton:
This alternative area has one of the best music scenes in London, even inspiring the famous song 'Electric Avenue', named after the bustling street in the neighbourhood's centre. Visitors can check out Brixton Jamm, a renowned venue that has hosted the likes of Hot Chip and MGMT over the years. As for food and drink, the central market has recently been rejuvenated and now has many restaurants and cafes and bars - a real hipster hot-spot. In fact, this neighbourhood is so alternative, it has even eschewed mainstream money, and in 2009 launched it's own Brixton currency (so you can now pay for your Flat White with three, crisp, 'B£1' notes!)
Shoreditch:
Once described as 'desolate and rough' by the late fashion designer Alexander McQueen, Shoreditch is now one of London's hipster epicentres. Over the last decade, it has completely transformed into a thriving hub for creative industries. The area around Brick Lane buzzes with food markets, eccentric shops and colourful street art that adorns most walls. Just off this main street, you can find Rough Trade, a famous music emporium housed in an old brewery that hosts in-store gigs and parties.
Camden's cool-status has managed to withstand the test of time. It has a famous musical history, as the epicentre for Brit-pop during the 1990s and of course, it was the home of late Amy Winehouse. The music scene still thrives today with numerous record stores and venues in the are. The area is also home to a bustling food market (where you can find the famous 'Nora and Nama' vegan bakery) and abundant tattoo parlours - there are 8 of these along Camden High Street alone!
How We Produced This Guide
We polled the public to decide on the top 5 indicators that suggest an area has become 'trendy'. We then researched 6 different data points for London neighbourhoods: the number of coffee shops, veggie & vegan restaurants, tattoo parlours, bars, record shops, clubs. All results were assigned a representative data point between 5 and 10, with 5 representing the lowest score and 10 the highest. To calculate these scores we used the following equation:
Score (i) = 5((i-min)/(max-min))+5
The coffee and bar scores are based on the numbers of bars and brunch cafés in each neighbourhood with a rating greater than 4.5/5 stars on Google Maps.
The record shop, tattoo parlour, nightclub and vegetarian and vegan food scores are based on the numbers of these businesses in each neighbourhood listed on Google Maps.
Please note that these numbers were relevant as of Autumn 2019 and may change. For additional information, please contact [email protected]
What are the best events and festivals in London?
Explore London's Events From Your Holiday Letting
London is a beehive of activity throughout the year, with many events taking place that draw hundreds of thousands of people, giving the city a great atmosphere. Perhaps the most colourful is Notting Hill Carnival, a two-day celebration that takes place in August. Europe's biggest street festival, the event brings hundreds of thousands of people together for two days of music, colour, and West Indies-inspired music and dance.
In June, 'Trooping the Colour' takes place. This is a celebration of the Queen's birthday in which soldiers, in full red costume and hats, are greeted by the Queen and many thousands of people holding the national flag. It's not to be missed by anyone who has a soft spot for the royal family.
In November, you can celebrate the capture of the famous plotter Guy Fawkes by joining the locals for some fireworks as part of Bonfire Night. You can see fireworks erupt over the Houses of Parliament - the same building Fawkes attempted to blow up - or head to one of the many large shows that take place across London and beyond.
What are the benefits of self-catering in London?
Self-catering in London Holiday Homes
London is a great city to visit, but it can be an expensive one. With a London holiday letting or rental, you'll have the option of making your own food in the comfort of your holiday home.
London is a living, breathing city with many large food stores, convenience corner stores, and boutique shops where you can buy delicacy and hard-to-find foods. For a true London experience, buy your food from one of the city's great food markets, such as Camden Lock Market or Borough Market (which dates back to the 13th century!)
What are the must-see attractions in London?
The Best Attractions to Visit on Your London Holiday
British Museum
With over 8 million works in its permanent collection, this museum documents the tale of human cultural evolution from thousands of years ago up to the present day.
Tower of London
This medieval fortress, situated on the River Thames, was formerly a prison. Today, it is home to the Crown Jewels and is steeped fascinating history.
Big Ben
Rising above the Palace of Westminster is London's iconic clock tower - in fact, Big Ben is the nickname for the giant bell. The beautiful neo-Gothic architecture and chiming bells can be seen and heard across the city.
Houses of Parliament
As the political heart of the United Kingdom, the Houses of Parliament represent the seat of democracy. These buildings that stretch across the Thames' north bank can be explored as part of a guided tour.
Tower Bridge
Built in the late 19th century, Tower Bridge has become synonymous with London. Traverse the high-level walkway for panoramic views of the city.
Frequently Asked Questions
How much does it cost to rent a holiday home in London?
On average, a Apartment rentals or Hotel rooms in London costs £35 per night.
How many holiday homes are available to book in London?
May is the time of year with the highest amount of Apartment rentals and Hotel rooms available in London, so you'll find plenty of great holiday deals during this month.
What is the most popular holiday home amenity in London?
The top three amenities our customers choose for holiday rentals in London are internet, TVs and dishwashers.
How many holiday homes are on offer in London?
Holidaymakers looking for accommodation in London will be pleased to know that there are 36,304 options on offer, with prices starting from just £35 per night.
Am I allowed to bring my pet when staying in a London holiday home?
Finding accommodation in London for you and your dog is definitely possible, with 1,884 pet-friendly holiday homes available.
What's the best time of year to travel to London?
Book your London holiday in May or September to avoid a washout; these are the months with the least amount of rain.
We list offers from thousands of providers, including: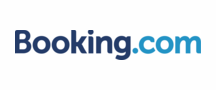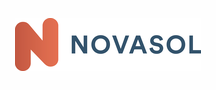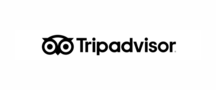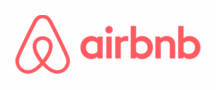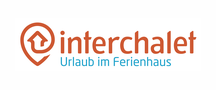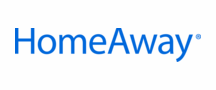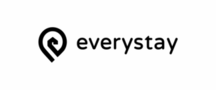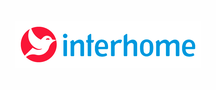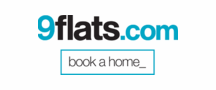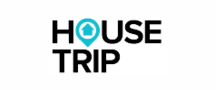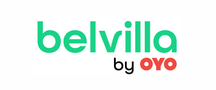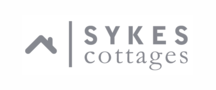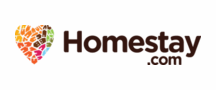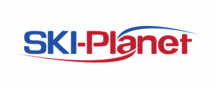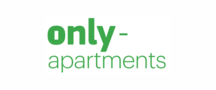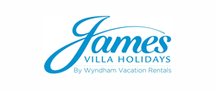 Top holiday destinations near London
What are the best areas and places to stay for holidays in London?
Find holiday inspiration for your next trip