Choose the perfect holiday letting
Save up to 65%
Best holiday rental deals in Lyme Regis
734 wonderful properties from 14 partner websites, including Booking.com and Casamundo, are listed in Lyme Regis. By comparing these different offers, HomeToGo highlights the best deals and the highest rated accommodation options in Lyme Regis.
Recommended holiday lettings in Lyme Regis
Rent a holiday home, apartment or cottage in Lyme Regis from just £60 per night
Holiday rentals with wifi
Best holiday homes with a patio or terrace
Holiday homes and cottages with a garden
Popular holiday rental amenities in Lyme Regis
Accommodation options can be chosen based on various criteria. Just above, you can see the total number of properties that include a particular amenity in Lyme Regis. You can easily find a property matching your needs in Lyme Regis if you want to tune out with some TV time or you can't imagine a holiday without internet, since a lot of the rentals offer TVs or internet. It is also possible to find an accommodation if you are a grill master , as 25 of the listed rentals there include barbecues.
The Weather in Lyme Regis
7-Day Weather Forecast in Lyme Regis
Accommodation options for your holiday in Lyme Regis
In Lyme Regis, apartment rentals are the most typical accommodation option. The average rental fee for this specific accommodation type is £208 a night, with an average size of 58 m². Moreover, apartment rentals are ideal for medium-sized groups and families, as most can accommodate 4 people. If you would prefer to book another property type, you may want to check house rentals, which are the other most common type of accommodation in Lyme Regis. These properties cost £254 a night , on average, and have an average size of 106 m².
Lyme Regis holiday cottages: explore this historic seaside town
Lyme Regis is a charming seaside town situated in the coastal county of Dorset. It's known for its beautiful beaches, ancient coastline, and welcoming culture. Book a Lyme Regis holiday cottage for you and your family so you have a comfortable base from which to explore the area's stunning landscapes and fascinating history.
How to get to Lyme Regis?
How to get to Lyme Regis
If you are driving, follow the A30 motorway to the A35 motorway, which will take you into Lyme Regis. The A35 will also be your main route to and from other locations and points of interest in the area during your stay in your Lyme Regis holiday accommodation.
Alternatively, you can take public transport from the nearest large town, Exeter. Take the number 48 bus or the London Waterloo train to Axminster, and then the X51 bus into Lyme Regis. You also have the option of taking a taxi or coach to your Lyme Regis holiday cottage.
What are the top sights in Lyme Regis?
Lyme Regis and its sights
This lovely seaside town has a range of wonderful sights in store for you. Experience this town's history and the region's ancient past by visiting the wonderful Lyme Regis Museum. Here you can learn about the history of the town and the Jurassic coastline, which is 185 million years old. If you love ancient fossils, you also have to visit the fantastic Dinosaurland Fossil Museum: an impressive collection of Jurassic artefacts located in the town centre.
You can also discover the region's fantastic marine life by visiting the Lyme Regis Marine Aquarium, a facility built directly on a dock by the ocean. Alternatively, explore the sea and its wildlife on your own by visiting Lyme Regis' sandy beaches, which include the main beach and Monmouth beach, located near the town.
Whatever you decide to do in this lovely seaside town, renting a Lyme Regis holiday cottage for your family holiday will mean you have a comfortable place to call home after a day of swimming and building sandcastles.
What are the best places to discover the arts and culture of Lyme Regis?
What to eat in Lyme Regis
There's plenty of delicious food to sample in this seaside town. Experience traditional English fish & chips as it was meant to be eaten — fresh from the sea. Whether you're looking for a fancy evening out, or a local experience at one of the town's many seafood restaurants, Lyme Regis has you covered. The town's steep and winding streets offer plenty of lovely restaurants and cafés with beautiful views.
And of course, booking your own self-catering Lyme Regis holiday cottage means you also have the option to pick up some fresh local ingredients and whip up a delicious meal at home.
Where are the unique attractions in Lyme Regis?
Trips and excursions
There are a number of fantastic excursions on offer around the town of Lyme Regis. Rent a car makes it easy to get around the surrounding countryside, but most locations can still be reached by public transport.
Lyme Regis is the perfect place for nature lovers, with amazing spots like the Jurassic Coast located close to the town. Here, on this ancient and rugged coastline, you can enjoy some wonderful walks and scenic views. You could also arrange a daytime excursion to the nearest town of Axminster, explore another charming traditional town, and engage in a spot of shopping.
What are the must-see attractions in Lyme Regis?
What to do in Lyme Regis
Lyme Regis Marine Aquarium
The aquarium is located at the end of the Cobb, or harbour wall, and is a fantastic attraction for the whole family, with many local marine creatures on view.
The Cobb
This old stone harbour wall frames the town's harbour. It dates back to the time of Edward I, and has been featured in classic literature like Jane Austen's Persuasian and John Fowles' The French Lieutenant's Woman. Great for a stroll in the fresh sea air, it ends with the charming Victoria Pier.
Lyme Regis Philpot Museum
This fascinating museum houses collections of fossils from the Jurassic period, along with local maritime history and memorabilia.
Monmouth Beach
This rock and pebble beach is located below the Ware Cliffs and runs from the Cobb in Lyme Regis all the way to Pinhay Bay.
The Town Mill
The Town Mill is a restored, working water mill on the River Lym. Visitors can watch the traditional process of grinding corn into wholemeal flour.
Frequently Asked Questions
How much does it cost to rent a holiday home in Lyme Regis?
On average, a Apartment rentals or House rentals in Lyme Regis costs £60 per night.
What is the most popular holiday home amenity in Lyme Regis?
Travellers planning holidays to Lyme Regis most often look for TVs, internet, and fishing when it comes to accommodation amenities.
How many holiday homes are on offer in Lyme Regis?
Holidaymakers looking for accommodation in Lyme Regis will be pleased to know that there are 731 options on offer, with prices starting from just £60 per night.
Am I allowed to bring my pet when staying in a Lyme Regis holiday home?
Yes, there are 49 holiday homes in Lyme Regis that allow pets, with an average price of £260 per night.
What's the best time of year to travel to Lyme Regis?
July and August are the warmest months in Lyme Regis, while April and July have the least rain.
We list offers from thousands of providers, including: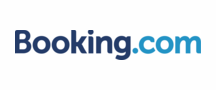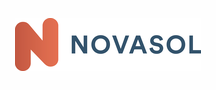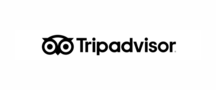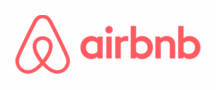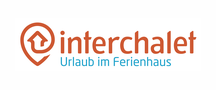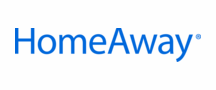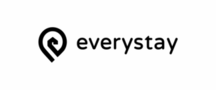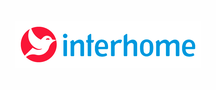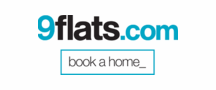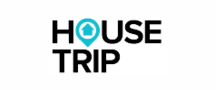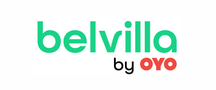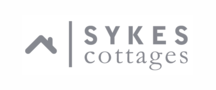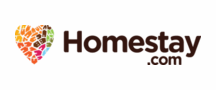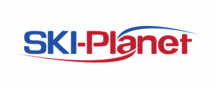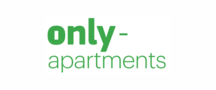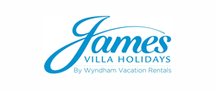 Find holiday inspiration for your next trip