Choose the perfect holiday letting
Save up to 73%
Best holiday rental deals in Majorca
51,518 unique holiday rentals from 81 different holiday letting websites, including Casamundo and Booking.com, are available in Majorca. Our website immediately evaluates all of the properties , allowing you to save up to 66%.
Recommended holiday lettings in Majorca
Rent a holiday home, apartment or cottage in Majorca from just £55 per night
Holiday rentals with wifi
Holiday lettings and apartments with air conditioning
Apartments and holiday lettings with a kitchen
Popular holiday rental amenities in Majorca
Using our filters will help you find the perfect accommodation in Majorca. Most of the accommodation options in Majorca include internet or TVs, which makes it a great holiday destination if you can't imagine a holiday without internet or you never miss an episode of your favourite show. Three features that aren't often available are hot tubs, pets allowed and fishing.
Price and Availability Index for Majorca
Holiday Letting Price Information in Majorca
The price graph will give you the nightly price average for the upcoming months. in Majorca, prices rise to around £271 (02/07 - 09/07). On average, the most interesting prices are in one week in March (12/03 - 19/03), when the average price is only £151 per night.
Holiday Home Availability Information in Majorca
Have a look at the above graph to see the availability of holiday rentals in Majorca. The busiest time to book a holiday letting in Majorca so far is in January (07/01 - 14/01), where only 23 rentals are available. October (22/10 - 29/10) has got the highest percentage of available rentals.
7-Day Weather Forecast in Majorca
Accommodation options for your holiday in Majorca
Users who are searching for house rentals in Majorca have many different options, as this is the most prevalent accommodation type there. These holiday properties have a median size of 206 m² and cost, on average, £276 per night. Furthermore, these properties are usually a great option for large groups, as that's the average number of holidaymakers that house rentals can host in Majorca. If you would prefer something else, you can find some other options, including hotel rooms, which are the second most popular type of accommodation in Majorca. These properties cost £202 per night , on average, and have an average size of 32 m².
Rent a villa in Majorca and discover the beautiful Balearic islands
Majorca is the largest of the Balearic Islands, and is a wonderful destination for solo travellers, couples and families alike. From the pristine beaches of Alcudia to the mountainous inland topography, every part of this island radiates beauty.
Whether you're looking for a relaxed week sunning yourself in your holiday villa, or you'd prefer to rent an apartment in a more lively area, Majorca has it all! Discover the historic centre of Palma, enjoy the thrill of the many water parks and relax on its beautiful beaches soaking up the sunshine.
How to get to Majorca: what to do when you arrive at Palma airport
The international gateway to Majorca is Palma airport. There are many international and daily flights which serve the airport every day, making it easy to reach your Majorca holiday villa.
The extensive local bus network serves most resorts on the island and in high season they even run throughout the night. Taxis are, of course, an option - even if you are travelling to the other side of the island, the whole journey should take you under an hour. If you want to reach your Majorca holiday villa from another of the nearby islands, then it's cheaper to take a boat than fly and there is little difference in travel time.
What is the weather like in Majorca?
Weather in Majorca: soak up the sun
Majorca is primarily a beach destination and the weather suits this perfectly. Majorca has long, hot summers where temperatures rarely fall below 20°C. It's still pleasantly warm in the winter months; the mercury hovers around the low teens and you can still expect around seven hours of sunshine a day. Spring and autumn are an excellent time to book your Majorca holiday villa, when the weather is temperate and the island is less populated with the summer influx of holidaymakers.
What are the top sights in Majorca?
What to see in Majorca: experience Majorca's attractions
The white sand beaches of Alcudia, Cala Tuten, Playa de Muro and Cala Torta are the main draw for those visiting Majorca, but if you're a culture vulture who wants a little history along with a great tan then Majorca doesn't disappoint.
Rent a holiday apartment in the island's capital Palma, and you'll be surrounded by a wealth of sights and activities. The Almudaina Palace, Palma Cathedral and Banys Àrabs are all wonderfully architectural structures with fascinating histories to match. Hiking is also popular with those who book a holiday villa inland, near the mountains.
The Serra de Tramuntana mountain range makes the perfect day trip, and you can explore the ancient castle of La Granja once you're there. For those who enjoy a spot of golf, there are several courses on the island where you can spend some quality time on the green.
What are the best activities for families in Majorca?
Family holidays: great activities for children in Majorca
There's plenty to do with the kids when you book your Majorca holiday villa. The Coves del Drach are a wonderful half-day trip from anywhere on the island. The intricate caves lead to an opulent underground lake where you will be treated to a magical light show. Aqualand, the largest and arguably best water park in Majorca, is a great day out and the perfect way to stay cool. If you don't want to travel to the capital then there's always Western Water Park (Magaluf) and Hidropark (Alcudia).
What are the best nightlife spots in Majorca?
Nightlife in Majorca: what to do when the sun goes down
Majorca attracts a diverse mix of travellers and caters to all tastes. You can party until the sun comes up at one of the many nightclubs littered across the island. The variety of the island's nightlife becomes even more accessible when you hire a Majorca holiday villa.
Palma is a great place to explore after dark. Jazz Voyeur Club is an excellent choice for those who love live music, and in Palma Bar Cuba Colonial is the perfect evening-night venue for those who want to enjoy sumptuous surroundings without the hefty price tag. If wine is your thing, then Restaurante Wineing is your place. This serve-yourself wine bar has a great selection of local and international tipples and there's no waiting at the bar.
The Pirates Adventure is the ultimate evening destination for those travelling with children. The show, which includes dinner, is a spectacular display of acrobatics, gymnastics and music, which makes for a swashbuckling evening of fun.
Beachfront villas and villas with pools in Greece
The Greek islands have long been a favourite of travellers seeking its mix of beautiful weather and culture. Whatever your budget, you'll find an island villa that meets your holiday needs.
Ionian Islands Smaller Ionian islands such as Paxi, Ithaki, and Meganisi have many villas with local character. The Eleni Villa in Meganisi is a self-catering accommodation in a calm, tree-shrouded area. It sleeps six guests, and provides a relaxing pool and close proximity to the beach. You can also stay at Paxi's Villa Petra, located right on a cliffside, or the four-person capacity Lefki Villa Resorts on Ithaki, which provides iconic views of the Ionian beaches.
Poros Poros is known for its historic clock tower. Close to the town's summit sit seven different hideaways, situated inside old buildings. Sto Roloi rental villa sleeps three guests. Further upward, the terrace houses accommodate five visitors, offering breathtaking views of the shipping channel and boat traffic below. Limeri Villa provides a studio, fireplace, and relaxing outdoor pool for up to four guests. Further downslope is Anemone Villa, for up to four guests. It features antique décor, calming pastel colours, and a private swimming pool.
Apokoronas, Crete is a hilly region which offers travellers a unique landscape to explore. Villa Aloni, located in the village of Provarma, sleeps up to five guests and features an inviting swimming pool. Many properties feature amenities including reliable Wi-Fi, and are available for seasonal rent starting from March. Another advantage is Provarma's proximity to Hania's airport, making travelling convenient.
Where are the unique attractions in Majorca?
What part of Majorca to visit
Majorca offers plenty of choice for visitors. You can stay close to the popular party spots or escape to a tranquil resort town that feels worlds away from civilisation.
1. Alcudia This town is a wonderful spot for combining culture with a beach holiday. Bask on the nearby golden sands and explore the charming Old Town's great bars, restaurants, and Roman ruins. Hike the trail at S'Albufera Natural Park to see roaming cattle and beautiful birds.
2. Santa Ponsa Head to Santa Ponsa for fun in the sun. Swim or sunbathe on the beach, which is surrounded by a gorgeous mountain range. To stretch your legs after a few hours of sunbathing, walk to the Puig de sa Morisca, a free-to-enter archaeological park. Renting a villa in Santa Ponsa offers the ultimate tranquil beach break.
3. Palma de Majorca The island's capital, Palma de Majorca, has easy access to beaches by bus and plenty of attractions. Walk along the marina and you'll find many wonderful options for lunch, or up to Bellver Castle to see the city from above. Majorca Cathedral, in the town's centre, is also worth a visit. Venture down Passeig del Born, the main street, where there are markets, traditional shops, and several restaurants.
4. Pollenca This small town is wonderful for a quiet trip away. With villa rentals here, you can experience living like a local with strolls and lunches in the main square. Grab your walking shoes, camera, and picnic, and take an afternoon to follow the Cami Vell del Far trail to the lighthouse.
What are the must-see attractions in Majorca?
Majorca's Incredible Sites and Natural Beauty
Palma Cathedral Le Seu
This imposing Gothic church located in the capital is a centrepiece of the city. Constructed under the reign of the Crown of Aragon, this cathedral is an architectural wonder to behold.
Cap de Formentor
The Formentor peninsula, also called the meeting point of the winds, is a stunning spot of natural beauty situated to the north of the island. The idyllic beaches and quaint lighthouse are well worth the hour drive from the capital.
Bellver Castle
This 14th-century castle perched atop a hill to the west of Palma is one of the must-see attractions in Majorca.
Caves of Drach
These ancient, mystical caves are a delight to behold, and you'll be treated an exquisite musical performance after you've toured this natural wonder.
Royal Palace of La Almudaina
This fortified palace in the capital was the official royal residence in antiquity. Today it reigns as a supreme attraction on the outskirts of Palma.
Frequently Asked Questions
How much does it cost to rent a holiday home in Majorca?
The average nightly price for a holiday home in Majorca is £55.
How many holiday homes are available to book in Majorca?
October is the time of year with the highest amount of House rentals and Hotel rooms available in Majorca, so you'll find plenty of great holiday deals during this month.
What is the most popular holiday home amenity in Majorca?
The top three amenities our customers choose for holiday rentals in Majorca are internet, TVs and gardens.
How many holiday homes are on offer in Majorca?
With 51,518 holiday rentals available in Majorca, you're sure to find the perfect accommodation for your visit.
Am I allowed to bring my pet when staying in a Majorca holiday home?
Dogs are welcome in Majorca, which is home to 3,996 pet-friendly holiday homes.
What's the best time of year to travel to Majorca?
July and August are the warmest months in Majorca, while July and June have the least rain.
We list offers from thousands of providers, including: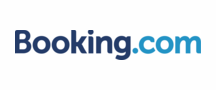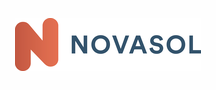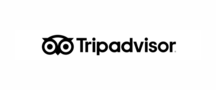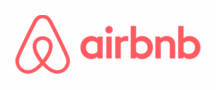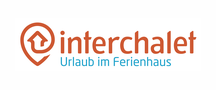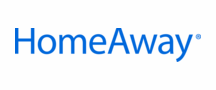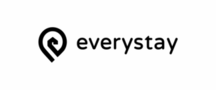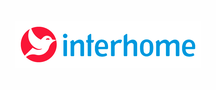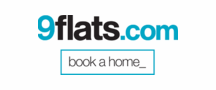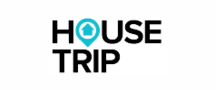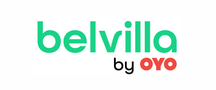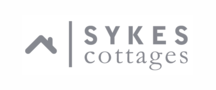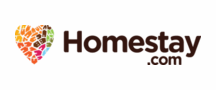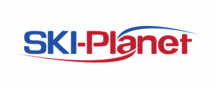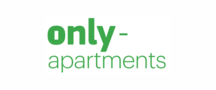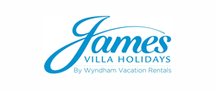 Find holiday inspiration for your next trip