Save up to 56%
Best holiday rental deals in Manchester
Search and find a letting fitting your criteria among the 6,282 fantastic accommodation options from different providers in Manchester. HomeToGo immediately presents you with top offers by comparing the listed holiday rentals.
Recommended holiday lettings in Manchester
Rent a holiday apartment, home or cottage in Manchester: from £17 per night
Best holiday homes with a patio or terrace
Recommended pet-friendly holiday lettings
Top holiday accommodation with fishing spots nearby
Popular holiday rental amenities in Manchester
A few of the rentals provide a pool, which makes Manchester a great destination for holidaymakers looking to spend their holidays poolside. In addition, more Apartment rentals have pools than any other type of accommodation. They are a great choice if you go in a group of 3, as that is the number of people they can accommodate on average. If you would also like to be near the water, a few of the holiday lettings providing a pool are located within 2 kilometres of the waterfront. Many holiday rentals in Manchester allow pets, which makes it a convenient holiday spot for pet owners. Hotel rooms are the most pet-friendly property type in Manchester. Also, a night in a pet-friendly holiday rental there is, on average, £172. You can also find different rental options if you would like to stay near the city centre, as a few of the pet-friendly rentals are less than 2 kilometres away from the centre of the city.
Price and Availability Index in Manchester
Holiday Letting Price Information in Manchester
The graph shows the average letting prices for the next twelve months in Manchester. Prices in a week of December (22/12 - 29/12) go up to £79 per night, which is the highest average price in the next 12 months. Opt for a getaway in November (02/11 - 09/11) for optimal savings when heading to Manchester.
Holiday Home Availability Information in Manchester
Check out the graph above to find out how many holiday rentals are available in Manchester (in %). Be careful if you plan to go to Manchester in December, as it comprises the busiest week of the next 6 months (22/12 - 29/12). Conversely, you will find the highest percentage of available offers in Manchesterin January (26/01 - 02/02).
The weather in Manchester
The above is a climate diagram for Manchester. On average, the warmest month is July. Conversely, January is the coolest month in Manchester, with temperatures going under 2°. The rainiest month is July while the driest month is March.
Accommodations in Manchester
Enjoy culture, history and nature with Manchester apartments
Considered to be England's second city, Manchester is a thriving metropolis that combines culture, nightlife, shopping and events to create an exciting all-round destination. Here you'll find delicious food from all over the world, top-class sporting events, living history and much more. Highlights include the Museum of Science and Industry as well as the vibrant Curry Mile and Chinatown areas. With Manchester holiday lettings, you can place yourself right in the thick of the action of this exhilarating city.
Getting to Manchester
The city is served by many domestic and international airlines via Manchester Airport, one of the UK's busiest airports. Located around 17 kilometers outside the city centre, you can get from the airport to Manchester holiday lettings in town via taxi or public transport. Alternatively, hire a letting vehicle to bring some added freedom and independence to your visit. A hire car is also convenient for reaching some of the more rural destinations that lie beyond the city centre, such as the Peak District and Heaton Park.
Tasty evenings in Manchester
Manchester is a wonderland for fans of fine food. Here you'll find gourmet restaurants, hole-in-the-wall eateries and small, local places that are big on flavour.
If you have even a slight appreciation of curry then you must visit the Curry Mile, an 800-metre stretch of Wimslow Road that is home to masses of Indian and Middle Eastern restaurants. How you'll settle on one place to eat is anybody's guess, but the general standard here is high so whatever you choose, you're unlikely to be disappointed.
You can also venture to Chinatown, a great destination in its own right. Alongside stores, stalls and a vibrant atmosphere, you'll find many top notch Chinese restaurants.
If you're more into ritzy fine dining, the city boasts a range of delectable options. The French, run by Simon Rogan, is arguably one of the best restaurants in the country. Meanwhile, Manchester House is a sophisticated nod to all things local, while serving up some of the best fine-dining cuisine around.
Manchester weather: what to expect
Manchester has a tendency to be a little rainy and overcast, so you should come prepared with an umbrella and waterproof clothing just in case. However, don't let the rain-sodden reputation scare you. The city adapts to the unpredictable forces of nature by having most of its attractions in the shelter of the indoors. Spring and summer do bring brighter days, though it's only occasionally bright enough to whip out the suntan lotion.
Manchester's sights
Manchester caters for just about everyone, from sports-lovers to foodies and history buffs. Start your trip at The Museum of Science and Industry, a hands-on museum that details the progress of technology and its impact on the world. It is located in an old railway station, which makes it doubly interesting as an attraction.
Even if you don't support the team, it's worth visiting Manchester United's stadium, Old Trafford. This treasure trove of football memories is an undeniable Manchester landmark. Take a stadium tour to see how things operate behind the scenes, or stop by the museum and take a trip through United's rich history of domestic and European conquests.
Culture vultures can get their fix at Manchester Art Gallery, a world-renowned institution that is home to one of the UK's largest art collections. Lowry, Turner, Renoir and John Constable are just four of the acclaimed artists whose works hang in the gallery.
Things to do in the wider Manchester area
Manchester holiday homes afford you the comfort to sit back and unwind, the hubbub of the city on hand but at a peaceful distance. Earn your evening downtime by going for a hike in the Peak District, situated just 21 kilometers from the city centre. Hiking trails range from hour-long strolls to epic 90km treks. Bike rides, caves and various attractions which are fun for the whole family are also located within this national park.
Self-catering in Manchester holiday lettings
You might be tempted by the city's delicious culinary offerings, but Manchester holiday lettings mean you don't necessarily have to go out whenever you get hungry. Manchester is such a busy urban area that you'll never be far from a supermarket or local shop. The Greater Manchester area also has a wide selection of weekly farmers' markets, where you can get the best and freshest in-season vegetables to take back to your choice of Manchester holiday homes.
Sights & things to do in Manchester
Manchester: The Cultural Heart of The North West
John Rylands Library
Opened in 1900, this library is one of the most beautiful in the country. The special collection here includes medieval documents as well as drafts and letters from prominent local authors.
The Manchester Museum
Don't be fooled by the name. This museum houses an array works of archaeology and anthropology works, including a full size T-Rex skeleton.
Manchester Town Hall
This Victorian, Grade I listed building is situated in Albert Square, and annually boasts a world-famous Christmas market selling a range of gifts and food.
Old Trafford
Home to one of the most successful football teams in the world, at the 'Theatre of Dreams' you can see the stadium where Manchester United made footballing history.
Royal Exchange Theatre
This Grade II listed building is home to one of the city's finest theatre companies. Performing a variety of theatrical shows in the round, you could catch a brand new play or see a classic.
We compare more than 300 providers, including: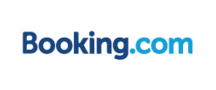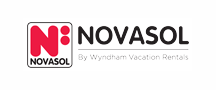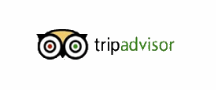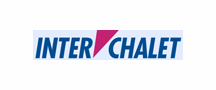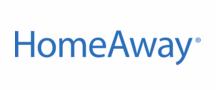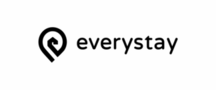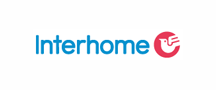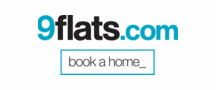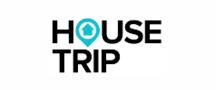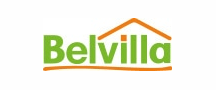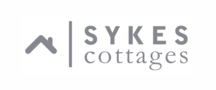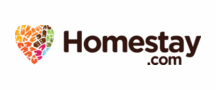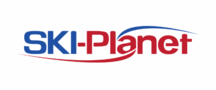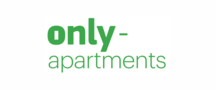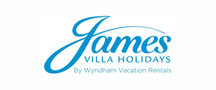 Holiday destinations near Manchester
Top Manchester neighbourhoods