Choose the perfect holiday letting
Save up to 75%
Best holiday rental deals in Menorca
Browse 7,403 offers available in Menorca and discover the ideal home for your holidays. HomeToGo instantly compares all of these properties to help you save up to 75%!
Recommended holiday lettings in Menorca
Rent a holiday home, apartment or cottage in Menorca from just £64 per night
Holiday rentals with wifi
Holiday lettings and apartments with air conditioning
Best holiday homes with a patio or terrace
Popular holiday rental amenities in Menorca
Filters are conveniently available so you can customize your search for a great rental in Menorca. It's easy to choose a letting matching your expectations in Menorca if you can't imagine a holiday without internet or you want to tune out with some TV time, since most lettings include internet or TVs. Plan your holidays in advance if you enjoy soaking in the hot tub or you're looking for a pet-friendly rental. There are only 221 properties listed including hot tubs and 225 rentals with pets allowed.
Price and Availability Index for Menorca
Holiday Letting Price Information in Menorca
We analysed price data and summarised them in this graph, which shows holiday letting prices for the next twelve months in Menorca. The most expensive week to book a holiday letting in Menorca is in July (23/07 - 30/07). The cheapest week is in October (08/10 - 15/10). Prices fall to an average of £138 per night.
Holiday Home Availability Information in Menorca
Check out the graph above to find out how many holiday rentals are available in Menorca (in %). More people travel to Menorca during a week in January (08/01 - 15/01). So far, 86% of the Menorca holiday lettings are occupied this week. On the other hand, the week with the most available offers is in October (08/10 - 15/10).
7-Day Weather Forecast in Menorca
Accommodation options for your holiday in Menorca
In Menorca, hotel rooms are the most prevalent accommodation type. The standard size of hotel rooms in Menorca is 33 m², with a median price of £211 per night. Moreover, most hotel rooms in Menorca are able to welcome 3 guests, which makes Menorca a wonderful holiday destination for couples and small groups. Holidaymakers who prefer another type of accommodation can also compare many house rentals, which are the second most popular property type in Menorca. House rentals have an average size of 168 m² in Menorca.
Book a self-catering holiday villa or apartment in Menorca for a relaxing holiday, natural beauty and great activities
Spend a memorable Mediterranean holiday in Menorca, one of the most beautiful Balearic Islands of Spain. Choose a dream holiday home overlooking the azure sea along 216km of Mediterranean coastline. Explore Bronze Age ruins and get acquainted with Menorca's rich history.
Menorca is well known for its extensive natural beauty and laid-back atmosphere, as well as the numerous beautiful beaches that line its shores. Compared to nearby Majorca, Menorca has a relaxed, quieter atmosphere that make its peaceful villas and holiday apartments hugely popular with tourists seeking a beach holiday.
Highlights of the island include of course, its many great beaches, as well as the outdoor activities on offer, which include paragliding, horseback riding, and an array of water sports.
How to Get to Menorca
Menorca is accessed by Mahón Airport, which is located just a few kilometres from Mahón, the island's capital city. Public transport is available from the airport to the city, and then from the city to other areas of the island.
It's also possible to arrive on the island via ferry, which departs from mainland Spain and other islands in the area and arrives at Maó Port in the city of Maó. You may like to rent a hire car during your stay, as this will make getting to your Menorca holiday villa and the island's other attractions much more straightforward.
Where to find the best food in Menorca?
Menorca's Culinary Delights
Renting a holiday villa in Menorca doesn't just give you the chance to enjoy its beautiful beaches - exploring its regional cuisine will also be a highlight of your holiday.
Queso de Mahón This salty cow's cheese can be soft (young) or hard (aged). The rind is coloured orange from paprika.
Fish meatballs For an authentic local seafood experience, try cod meatballs in garlic sauce, or scorpionfish meatballs in tomato sauce.
Rape a la Menorquina This hearty Menorcan-style monkfish dish includes tomatoes and potatoes, sure to keep you satisfied.
Tumbet This crispy side dish, usually served with grilled meat or fish, comprises fried garlic, potatoes, aubergine, and peppers.
What is the weather like in Menorca?
What Weather Can You Expect on Your Menorca Holiday?
The weather in Menorca is one of the main draws for visitors. The island receives more than 300 days of sunshine a year, with just a brief period during autumn and winter threatening the otherwise idyllic weather.
The best time to visit is spring and end of summer, when temperatures are just about perfect and it's less busy than the summer months. Cool breezes offer a pleasant respite from the heat, and also make it an excellent spot for water sports.
What are the top sights in Menorca?
Menorca's Top Attractions
The main appeal of Menorca is its many, many excellent beaches. You can easily find a beachfront villa or holiday apartment and spend your days soaking up the sunshine.
Son Bou is the longest beach on Menorca and has plenty of great stores and bars. Cala en Porter in the south is beautiful, and has strong currents that make it ideal for water sports - don't worry, there's a lifeguard to keep you safe. Cala Galdana is one of the most popular beaches on the island, with great water and sand combined with extensive facilities creating a place you can easily spend a day. For a more rustic experience, head to Cala Turqueta, which has no facilities whatsoever - just a beautiful beach and great turquoise water for swimming in.
While you're more than free to just lie on the beach during your stay in your Menorca holiday villa, to do so would be to miss out on one of the best reasons to visit the island: the fun activities. Rent a kayak and spend the afternoon out on the water, which offers you the opportunity to go exploring and reach secluded beaches. Or go for a hike along the Camí de Cavalls hiking path, which dates all the way back to 1330! This trail can also be traversed on a bike, or even the local way - on horseback.
Where are the unique attractions in Menorca?
What Parts of Menorca Should You Visit on Holiday
Menorca has just the things to make a holiday special: stunning sunsets over Mediterranean's largest natural harbour, megalithic ruins, historic port towns, and beautiful sea.
Maó Rent a Georgian-style holiday villa in this bustling clifftop port town to learn about its rich British past. Stroll downhill along the shop-lined Plaça S'Esplanada all the way to Plaça de la Constitució to visit the 18th-century church, Esglesia de Santa Maria. In the heart of the town, gape at Mao's largest religious structure, the neoclassical Esglesia del Carme, and visit the Museum of Menorca – housed in a tranquil 17-century monastery, the museum details the area's Talayotic, Roman, and Moorish history. Take a glass-bottomed boat tour from the town's sheltered harbour and wrap up the day with a romantic dinner by the yacht-lined quayside.
Megalithic sites Menorca was once home to Talayotic settlers, whose presence in the areas dates back to 2000 BC. There are 1,500 megalithic ruins throughout the island. Visit the impressive funerary chambers of La Naveta des Tudons, the caves of Cala Morell Necropolis, the fascinating megalithic village of Torre d'en Galmés, and the intact cyclopean wall in the village of Son Catlar.
Ciudadela Also called Ciutadella, this fine harbour town on the west coast exudes Andalucian charms. Visit Ses Voltes, a 14th-century Gothic cathedral with Moorish archways. Get a dose of the island's history in the museum housed inside the town hall (Ayuntamiento). For beach lovers, Ciutadella may be the best place for a villa rental thanks to its proximity to the beautiful beaches of Cala Turqueta and Cala Macarelleta.
What are the best events and festivals in Menorca?
Menorca's Best Events
Menorca loves its local events and festivals, and with luck there'll be some taking place during your stay in your holiday villa or apartment. The summer celebrations begin towards the end of June with the Sant Joan Festival, which takes place in Ciutadella and features fireworks, performances, jousting, and much more.
From this point on, Menorca's festival season is upon us. Every weekend until early September, there'll be many similar festivals taking place across the island. Find out which ones are close to your Menorca holiday villa and head out for a day-long celebration of all things Menorca, and especially the island's favourite residents - the horses.
Summer also brings a series of classical concerts, which are just about the perfect way to spend a summer's evening. These take place in a number of venues across Ciutadella, including the famous church, and offer a relaxing and memorable addition to your trip.
What are the benefits of self-catering in Menorca?
Self-catering in Menorca Villa Rentals
There are some excellent restaurants on Menorca, but you don't have to venture far from home to get a taste of the island. Stop by one of the famous food markets and stock up on delicious fresh fruit and veg, meat, fish, and two of the local specialities - cheese and mayonnaise - to enjoy with friends and family at home in your Menorca holiday villa or apartment.
What are the must-see attractions in Menorca?
Menorca's Idyllic Attractions
Cala Macarelleta Beach
Only accessible via Cala Macarella, this picture-postcard beach offers white sands and turquoise waters. The beach is small, secluded and well worth a visit.
Mahon Port
This port is nestled in a natural harbour, complete with beautiful scenery. Many ferries and boats can be spied here, and there are plenty of restaurants offering local and international cuisine.
Cap de Cavalleria
Located to the north of Menorca, this spot offers sandy beaches and Spain's oldest lighthouse. There is also an eco-museum to visit on site.
Cathedral Basilica of Ciutadella de Menorca
The Ciutadella de Menorca Cathedral was rebuilt in 1813 and originally placed on the site of an old mosque. The great marble altar of the cathedral is covered by a 15-metre canopy.
El Toro
El Toro is the highest point on Menorca, hosting incredible views across the island. It is home to the Sanctuary of the Virgin of El Toro, and is accessible by car or foot.
Frequently Asked Questions
How much does it cost to rent a holiday home in Menorca?
The average nightly price for a holiday home in Menorca is £64.
How many holiday homes are available to book in Menorca?
October is the time of year with the highest amount of Hotel rooms and House rentals available in Menorca, so you'll find plenty of great holiday deals during this month.
What is the most popular holiday home amenity in Menorca?
The top three amenities our customers choose for holiday rentals in Menorca are internet, TVs and pools.
How many holiday homes are on offer in Menorca?
Holidaymakers looking for accommodation in Menorca will be pleased to know that there are 7,224 options on offer, with prices starting from just £64 per night.
Am I allowed to bring my pet when staying in a Menorca holiday home?
Yes, there are 325 holiday homes in Menorca that allow pets, with an average price of £246 per night.
What's the best time of year to travel to Menorca?
Sun lovers should visit Menorca in August and July to enjoy the warmest weather.
We list offers from thousands of providers, including: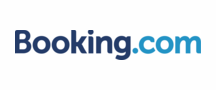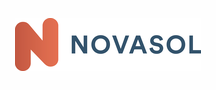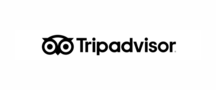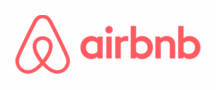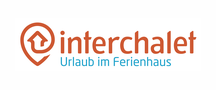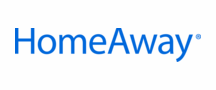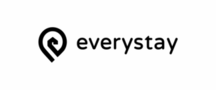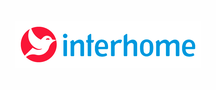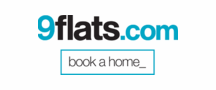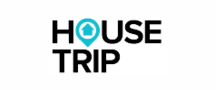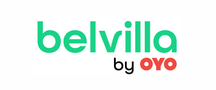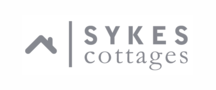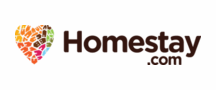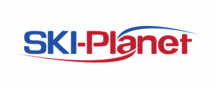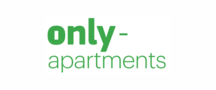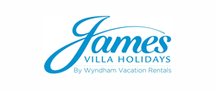 Find holiday inspiration for your next trip