Choose the perfect holiday letting
Save up to 66%
Best holiday rental deals in Murrells Inlet
Recommended holiday lettings in Murrells Inlet
Rent a holiday home, apartment or cottage in Murrells Inlet from just £79 per night
Holiday rentals with wifi
Best holiday homes with a patio or terrace
Holiday lettings and apartments with air conditioning
Popular holiday rental amenities in Murrells Inlet
Select a filter and easily find a holiday letting meeting your criteria among all of the rentals in Murrells Inlet. HomeToGo's data shows that internet and TVs are the most commonly provided amenities in Murrells Inlet. You can even look for offers if you like to end your days curled up by the fire (6 rentals include fireplaces in Murrells Inlet) or you want a letting with a balcony or a patio (5 rentals with balconies/patios).
The Weather in Murrells Inlet
7-Day Weather Forecast in Murrells Inlet
Accommodation options for your holiday in Murrells Inlet
Users who are interested in house rentals in Murrells Inlet will have plenty of options to choose from, since this is the most common accommodation option there. These properties have a median size of 297 m² as well as an average price of £447 per night. Moreover, the majority of house rentals in Murrells Inlet are able to welcome groups of 14, which makes Murrells Inlet a wonderful holiday destination for large groups. If you would prefer to book a different property type, you could have a look at hotel rooms, which are the other most typical property type in Murrells Inlet. Our data reveals that the average cost of hotel rooms is £115 a night for an area of 36 m².
Hunt for treasure with holiday homes at Murrells Inlet
Your holiday home in Murrells Inlet opens onto an old-worldy fishing town that has claimed fame by having invented the hush puppy. It is also the legendary hiding place of Blackbeard and Drunken Jack's secret treasure. You'll treasure your memories of Murrells Inlet.
Where to find the best food in Murrells Inlet?
Fresh seafood and 'Lip-Rippin' chilli: cuisine in Murrels Inlet
Throughout the year, the waterfront is the scene for the huge variety of festivals that take place at Murrells. The MarshWalk hosts boat parades on special holidays including a colorful Halloween Costume Contest and a number of different food festivals such as an annual Oyster Roast and the well-attended 'Lip-Rippin' Chilympics Chilli Cook-Off'. Every weekend though, this stretch is full of locals and visitors living it up while enjoying fresh seafood.
What are the best activities for families in Murrells Inlet?
Dive in with the family
As though the area needed any more attractions, there are also a number of businesses specializing in fishing charters, boat tours, and jet ski lettings. This means that the whole family can get out on the water and enjoy this seaside location to the fullest. Or let your children spend their day as a pirate on the interactive Pirate Adventure on Myrtle Beach. Just weigh anchor and go.
What are the must-see attractions in Murrells Inlet?
Local pearls of Murrells Inlet
Brookgreen Gardens
Nearly a hundred years old, these stunning scenic gardens are a cultural centre. Boat rides become history lessons, and butterfly house visits teach you about conservation. Art and history intertwine at indoor exhibits and Night of a Thousand Candles events where the gardens and sculptures are illuminated by over 5000 candles .
Huntington Beach State Park
Watch the sun set over this atmospheric stretch of sand, sky, and ocean. Look out for the diversity of birds as you wander through exotic plants on the nature trails nearby. In September, the Atalaya arts and crafts Festival takes over the castle by the same name - enjoy art, music, and elegant cuisine in the last of the summer sunshine.
MarshWalk
Stroll along the promenade and watch the sailors hopping on and off shrimping boats and fanning out their nets over the docks. Enjoy a meal at one of the restaurants, or explore the picturesque marshes with their proliferation of flora and fauna.
Murrells Inlet Marshwalk Waterfront
One of Grand Strand's greatest assets are the inlets and marshes surrounding Murrells Inlet. Take a walk along the seafront and gaze out at the tranquil water. Some of the best restaurants and bars line the MarshWalk serving up seafood, beverages, and live sets by superb local musicians.
Waccamaw Neck Bikeway
Go on an adventure into the great outdoors with a biking or hiking tour of Waccamaw Neck, which follows Murrells Inlet all the way to Huntington Beach State Park. 12 miles of paved routes let you glide through maritime forests and untouched wetlands.
Frequently Asked Questions
How much does it cost to rent a holiday home in Murrells Inlet?
Prices for holiday accommodation in Murrells Inlet start at £79 per night.
What is the most popular holiday home amenity in Murrells Inlet?
The top three amenities our customers choose for holiday rentals in Murrells Inlet are internet, TVs and pools.
How many holiday homes are on offer in Murrells Inlet?
With 242 holiday rentals available in Murrells Inlet, you're sure to find the perfect accommodation for your visit.
Am I allowed to bring my pet when staying in a Murrells Inlet holiday home?
Finding accommodation in Murrells Inlet for you and your dog is definitely possible, with 17 pet-friendly holiday homes available.
What's the best time of year to travel to Murrells Inlet?
Sun lovers should visit Murrells Inlet in July and August to enjoy the warmest weather.
We list offers from thousands of providers, including: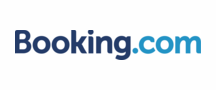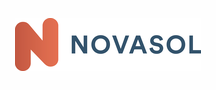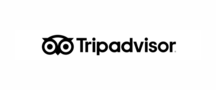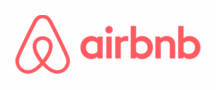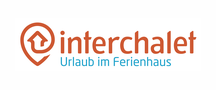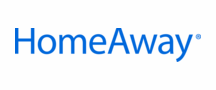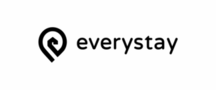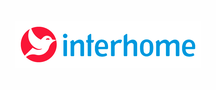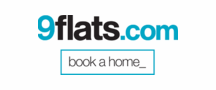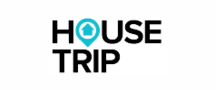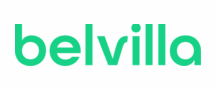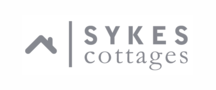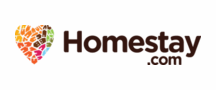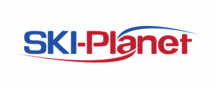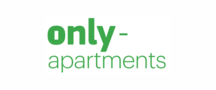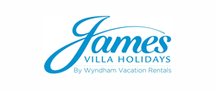 Top holiday destinations near Murrells Inlet
Explore More Holiday Ideas